In order to watch the world without having to move near it, the best cellular trail camera has come along to bring you the real story. In recent years, cellular trail cameras have changed the camera industries into something more amazing, interesting and exciting. Fortunately, it is expecting to do things more than that.
Are you looking for trail cameras that will help you see what's going on around in a clear and hassle-free way?
Many different hunting outfitters manufacture trail cameras which can function on both Wi-Fi and GSM networks, send pictures to mobile devices instantly and comes with activated SIM card capacity. Cameras are important in daily lives, whether you are at home or having fun in the field.
Our Top Picks
Important Factors to Consider Before Purchase
Living in the world where advanced technologies are spreading everywhere denotes a lot of advantages. However, it also provides some tweaks when it comes to selecting the right one to purchase. Help yourself out and narrow down your choices by considering these:
Wireless or Cellular
The fight between wireless trail cameras and cellular trail cameras becomes the hottest topic on the subject. The type of camera you choose should match to the things you want the camera to use for. Wireless trail camera's job is to transmit signal and information via Wi-Fi networks.
It is also capable of transmitting a signal via radio frequencies. With it, there is no need to purchase a mobile plan anymore. It is also able to transmit photos and videos from one camera to another in a flash. One thing to put on your mind before using this type is that it may have limited range.
On the other hand, cellular trail cameras work using a wireless telecommunication provider's service and thus you can use it anywhere as long as there is a decent cell phone reception. Its batteries are designed to last longer and because it is operating on a cellular network, users are able to receive notifications, photos, and videos instantly.
People must understand the fact that cellular trail camera users need to pay a monthly subscription. You also need to insert SIM card on the device.
Battery Life
Considering how long the battery would stay is important to make the thing last in the field.  Cameras with long battery life are useful for long surveillance, scouting or hunting use.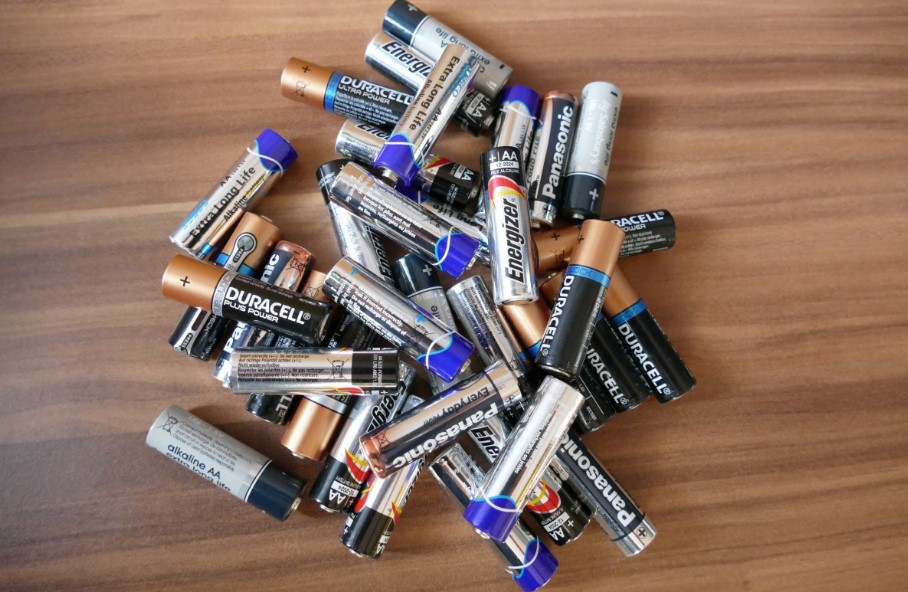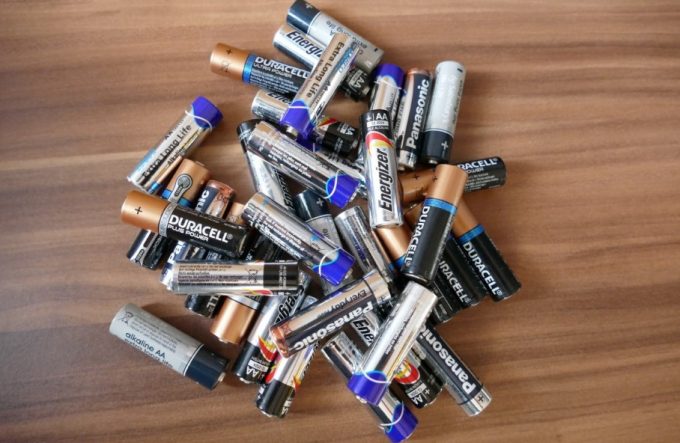 This will save you money in not buying batteries over and over again as well. When choosing camera battery, don't forget to consider Lithium batteries for they will give you the longest life aside from giving reliability and safety for the family.
Viewing Screens
Some units are made with built-in LCD screens and you will find them useful when it comes to easy image viewing. Cameras like this will also tell you how many pictures have been taken. Screens do not have to be of the highest quality as you need to take them home to view on your computer but having too low quality does work any good either.
If you wanted to be super official, choose viewing screens that will let you see images exceptionally. You can view photos without moving near the camera on some models.
Picture Quality
Another important thing to consider in order having the best camera purchase is the picture quality. Remember that the main purpose of a camera is to record details of what's happening around. If you get poor picture quality you have no room for viewing clearer results.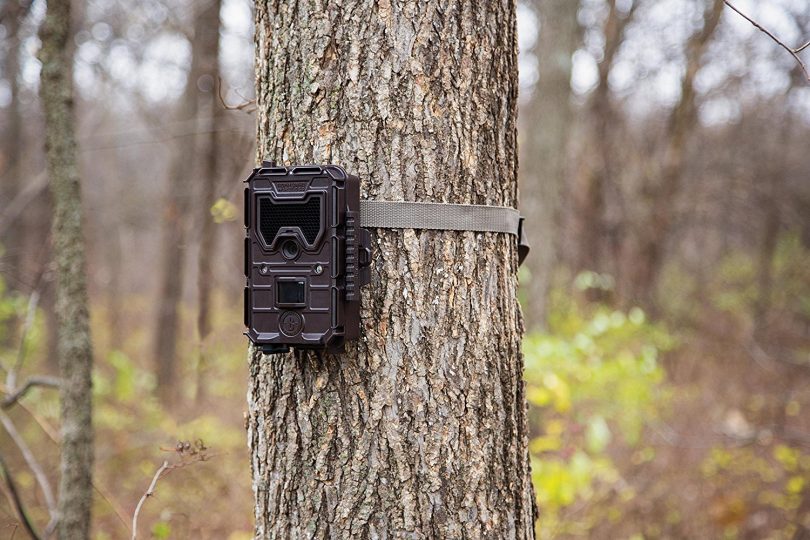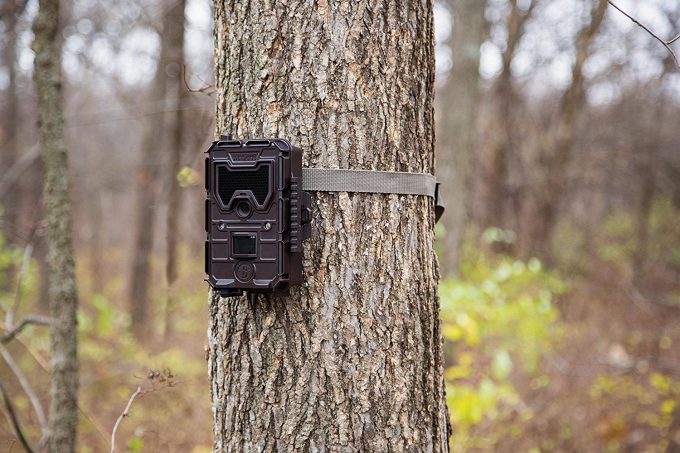 Don't ever let companies trick you by advertising cameras with high megapixel because, in reality, too high megapixel may also give low-quality lens which reduces the quality of the picture. So, don't forget to view the sample photos to judge the picture quality of the device.
Top Products on the Market Today
For you to have an informed decision, we gather the seven best cellular cameras in town. Take a look on their features, prices as well as pros and cons and take the load off your shoulders.
Reconyx Cellular HyperFire
Picture quality: High; day or night
Battery life span: Extended
Weight: 2 pounds
Dimension: 11.7 x 7.9 x 3.5 inches
Specific features: Dual scheduling, extended battery life, loop recording, monochrome for night, color images for day, MapView organizing technology, Verizon or AT&T compatible
Best use: No glow covert surveillance
The Reconyx Cellular HyperFire is capable of transmitting images to phone or email. It's Verizon or AT&T compatibility is exceptionally useful for different users with color images for the day and monochrome for the night.
The device is provided with a HyperFire camera that delivers No Glow covert surveillance of people and their activities. Nothing can beat with the loop recording of the device which overwrites oldest images for continuous operation with the camera.
Along with the loop recording, this camera also has Dual Scheduling to allow camera operation whether it is used by the time of day or by day of a week. Don't worry about the battery of this gorgeous security camera because it has extended battery life capturing up to 40,000 images in just one set, depending on conditions.
Together with it is the rapid fire mode that will take up to 10 images per trigger. It has 0.2-second trigger speed and made with MapView organizing technology with Google Maps to let you organize images geographically and access them with ease as well.
Additionally, the HyperFire is supplied with an adjustable bungee cord for a tree or post mounting. Since it has 3G Cellular Modem, it is capable of transmitting images via text messaging or by the use of email accounts. The Cellular module also transmits large thumbnail images in near real time to up to 4 mobile phones and 2 email accounts.
Bring the camera wherever you want to because its small size makes it easy to conceal while offering simple setup for quick deploying in the field. The HyperFire camera is a state-of-the-art digital camera packed in a secure, rugged and weather-resistant case.
PROS:
Adjustable
Small-sized
Simple setup
Weather-resistant
Clear images
Secure
Rugged design
Rapid fire mode
CONS:
Not suitable for Apple users
Covert Special Ops Code
Picture quality: Clear; 3-5-8 MP resolution
Battery life span: It will deplete 12 batteries in less than 2 weeks.
Weight: 1.2 pounds
Dimension: 10 x 10 x 3 inches
Specific features: 60 invisible flash LED's, 1.2-second trigger speed, wireless adjustable sensitivity levels, activated SIM card capacity, time lapse mode, 32 GB SD card capacity
Best use: Scouting wildlife, security purposes
A camera that has changed the industry is known as the Covert Special Ops Code. This camera uses an activated SIM card from AT&T in order to send photos to mobile or email addresses.
The Code Black wireless MMS camera is capable of letting the user know what is going on without having to go to the camera. Since it is wireless, you don't have to pull the inserted SD card. It has 60 invisible flash LED's which are undetectable and comes with a flash range of more than 60 feet.
The camera is also great for not just scouting wildlife but also for security purposes making it great for different wireless game camera users.
Other great features of the device include 3-5-8 MP resolution camera, MMS wireless capability, a 2-inch color viewer, 2 phase timer switch, time lapse mode, up to 32 GB SD card capability and 3 adjustable sensitivity levels.
The device also operates on 12AA's taking more or less 3000 pictures with time, date, temperature and moon phase stamps.
This camera has 3G technology which will get better signal and make for more improved picture delivery and longer battery life. This kind of camera may be expensive but this can be the best camera you can purchase with wireless built-in.
The Code Black wireless MMS cameras mostly received outstanding reviews and many have recommended the product. This updated version is very easy to setup and is used as security cameras in the middle of the night while offering very clear images. When you choose the product today, at the end, you'll get what you pay for.
PROS:
Better signal
Adjustable sensitivity levels
Straightforward setup
Improved picture delivery
Clear images
Wireless built-in
Easy setup
Related: Need something more exciting? Then try another Covert's great creation, the Covert Scouting Camera Blackhawk 12MP. This one is a certified cell camera with .65-second trigger speed, 1-10 turbo shot burst, 100-foot flash range and is using an invisible flash technology.
Wild Game Innovations Crush
Picture quality: High-quality; high-resolution camera images
Battery life span: Lasts much longer
Weight: 1.5 pounds
Dimension: 12 x 5 x 14 inches
Specific features: Infrared flash, compact design, time lapse technology, 1-second trigger speed, 8 MP MMS cellular digital trail camera, invisible array technology, realtree Xtra camo front
Best use: Wild game, scouting, surveillance
The Wild Game Innovations Crush features an 8MP camera with 70 feet flash range. It also has 60-piece high intensity infrared invisible LEDS and it comes with a 2.4-inch color screen for easy viewing.
With the device, you can send images wirelessly via MMS and is compatible with any GSM provider with 3G speed capability. The housing of the device also features Realtree Xtra camo front with water resistant, weather endurable and fits-in-any tree design.
This camera uses up to a 32GB SD or SDHC card and comes with both photo and HD 720p video capabilities. The device is Lee and Tiffany branded with compact design making it great for traveling and storing. Most users are very pleased with the camera due to its easy setup and high-quality images.
Most other models use AA batteries but die too quickly but this one lasts much longer. The Crush Cell 8 Lightsout also works with AT&T as well as T-Mobile but it is not compatible with Verizon.
Send high-resolution camera images to your device via MMS and allow yourself to experience scouting of a zero-pressure hunting location because it works great in surveillance. With this camera, trespassers and other criminals don't stand a chance because you can transfer photos to your mobile directly.
This device can be a robust unit and clearly an upgrade from older models. It shows no mercy in unlocking scouting and surveillance questions.
PROS:
Compact design
Easy viewing
Robust
Small-sized
Big features
Easy setup
Water-resistant
Weather-endurable
Related: In case you need some more batteries, take a look at Wildgame Innovations External Battery Pack 6volts. It has a water-resistant case, 10 ft cord in protective metal sheeting and includes DC charger as well as 2-pc 6V 4.5Ah rechargeable sealed lead batteries.
Covert Code Black AT&T Camera
Picture quality: High-quality; high-resolution images; 12 MP resolution
Battery life span: 12 AA batteries; usable for long term
Weight: 1.1 pounds
Dimension: 5.6 x 4.8 x 3 inches
Specific features: AT&T network approved, 60 no glow invisible LED's, 12 MP resolution, 2-inch color viewer, time/date/temp and moon phase stamp
Best use: Scouting wildlife, security purposes
Another great masterpiece of Covert is the Covert Code Black AT&T Camera which has changed the industry as well. This camera uses an activated SIM card from a GSM network so users can send photos to a cell phone or email addresses in a flash.
This convenient technology product allows everyone to see what's going on around without having to move near to the camera and pull the SD card because it has MMS 3G wireless connectivity. The camera features a 2-inch color viewer, time lapse mode, SMS commands, a capacity of up to 32GB SD card and 3 adjustable sensitivity levels.
The camera operates on 12 AA batteries with time, date, temp and moon phase stamps. It also has 60 invisible flash LED's that are undetectable and it comes with a flash range of 60 plus feet. This camera is great for scouting wildlife and security purposes.
It has AT&T capability that breaks up the country and uses approved leading cellular network from AT&T. The device offers simple activation and the ability to send texts emails or both within the Covert Wireless mobile app as well as web-portal. This product received great reviews due to its wide variety of great features.
Additionally, there is an improved functionality of the app including guest access and the ability to recover high-resolution images. Night pictures are better than the other models with the addition of more LEDs. The Code Black is not just capable of sending instant images but it is also reliable at its finest.
PROS:
High-quality images
Simple activation
Convenient
Adjustable
Improved functionality
Instant sending capability
Reliable
Lightweight
Related: If you have your memory card destroyed or want to have one for emergency cases, don't forget to purchase SanDisk Ultra 32GB Class 10 SDHC Memory Card. It offers up to 40 MB/s Read Speed and easily backup files with "SanDisk Memory Zone" App.
Spartan GoCam
Picture quality: High-quality with AES 256 encryption
Battery life span: Very good, powered by 12 AA batteries
Weight: 0.84 pounds
Dimension: 6 x 5 x 3.5 inches
Specific features: no SIM card required, simple activation, Standalone installation, HCO Go wireless web, mobile portal, Verizon compatibility
Best use: Scouting, hunting, wildlife research, surveillance
The Spartan GoCam has used the Verizon Custom Machine to Machine data plans with no SIM card required for the activation. The service can simply be activated from HCO. Users just have to use the menus of the camera and then set the desired picture parameters.
It is powered by 12 AA batteries such as alkaline, Ni-MH or lithium. When you take pictures with it, it can be transmitted with AES 256 encryption but will also work great even if without it.
The encryption can also be used to transfer images for an added security. The Spartan GoCam devices are compatible with HCO Go Wireless web and mobile portal. This is the next-generation scouting tool which can send motion-triggered or time-lapse pictures to email and mobile as well.
It provides the advanced tool you need for a wide variety of application such as scouting, hunting, wildlife research, and surveillance. It is an ultimate camera with photo management solution.
The device is ready to use out of the box because it has very easy installation. With its all-in-one design and GoWireless compatibility, you could get what you pay for. The camera also offers exceptional security in a hassle-free setup.
The Spartan GoCam design focuses on durability, usability, and outstanding performance. Its performance is the ultimate test of a trail camera based on requirements compiled by a team of camera users.
PROS:
Outstanding performance
Exceptional security
Easy installation
Hassle-free setup
Great battery life
High picture quality
Advanced tool
CONS:
Seem to have low trigger speed
Stealth GXW Trail Cam
Picture quality: Amazingly high, 12.0 Megapixel cameras
Battery life span: 2.2 months on AA lithium batteries
Weight: 1.8 pounds
Dimension: 5.8 x 4.2 x 2.5 inches
Specific features: Cellular wireless, GSM/3G network compatible, global operation, camera control, image management, free remote link app, image or video clip transmit
Best use: Land management professionals, hunters, outdoor enthusiast
The Stealth GXW Trail Cam has amazingly 12.0 Megapixel cameras that combine 45 black IR emitters and comes with a 100-foot range making the device great for land management professionals. This camera is also great for hunters tracking potential trophies via mobile devices.
It has camera control and image management with free remote link app taking advantage of today's technology and the busy schedule of outdoor enthusiast. SIM card and data plan are required for the device.
Stealth Cam provides real-time updates using wireless technology and the GXW transmits images or video clips straight to the user's mobile device giving hunters new opportunities to plan hunting strategies clearer.
Users are not just able to transmit images directly to gadgets but able to share photos and videos to social media instantly as well. With the mobile app and Remote Link, users can operate multiple cameras with one login and will show a pattern or movement of the game they are seeking in then.
One other great thing about this camera is that it now supplies another patterning tool to hunters to help secure everything they own through modern technology use. This is why it records up to 1080P HD videos with H.264 compression.
It has a time lapse with PIR Override while conveniently placed 2.0" color LCD display screen that allows eager users to review photos on the go. When it comes to the menu program system of the device, the operation is pretty simple with the intuitive backlit display for an advanced image process.
These features provide maximum exposure and having one means you will get more.
PROS:
High-capacity
High-speed
Advanced image process
Pretty simple operation
Instant photo sharing
Clear viewing
Convenient
Maximum exposure
Related: You should try to include the Stealth Cam 12V Battery Box upon buying the camera. This durable and long lasting battery is top of the line GSM product that protects Stealth Cam batteries and provides extended battery life.
Spartan HD GoCam
Picture quality: High; 8 MP photo resolution, up to 720P HD video resolution
Battery life span: Powered by 12 AA batteries; lasts longer
Weight: 1.3 pounds
Dimension: 6 x 5 x 3.5 inches
Specific features: Wireless, AT&T version, 12 AA batteries powered, SIM card included, 8 MP photo resolution, under-one-second trigger speed, water-resistant
Best use: Scouting, outdoor use
Spartan has produced great GoCam in Verizon version but Spartan HD GoCam is another great masterpiece that offers outstanding performance with AT&T compatibility. Spartan HD GoCam is provided with an all-in-one design and easy installation to make it always ready.
The Spartan HD GoCam uses an AT&T Data Connect Pass mobile broadband plan which can be activated without getting a new SIM card. The device is packed with 6 of UTowels' edgeless microfiber towel and 1 dog's heart large bone-shaped drying towel.
Based on requirements being compiled by a team of camera users, this camera is believed to provide all out durability, usability and outstanding camera experience to most scouting and any other outdoor camera users. Performance is the ultimate test of a trail camera and this is what Spartan is making sure of.
The device features an under-one-second trigger speed with IR LED array that provides illumination to 70 feet and beyond for crisp and clear night results. With its 8 MP photo resolution and high video resolution of up to 720P HD, you can use the camera as a standard trail camera taking videos instead of transmitting photos.
Moreover, when the SD card is full, this camera can be set to overwrite the oldest photo on the SD card with the most recent ones. You can also set the camera into one or two duty periods if you don't want to take pictures all the time.
With different trigger intervals and time-lapse settings, you can use the camera based on your desired set. One other great thing of this thing is that it provides excellent water resistance for outdoor use because there are flush cases placed in both front and rear case halves of this amazing GoCam.
PROS:
Durable
Usable
Crisp and clear
Water-resistant
Easy installation
Outstanding performance
All-in-one design
Good quality pictures
Longer battery lifespan
CONS:
Limited, one image per burst delivery only
Related: When purchasing Spartan HD GoCam, don't forget to consider Spartan Cellular Camera Solar Charger 1500mAH. It has hardback for secure mounting which includes a mounting strap and adjustable tripod. With it, you only have to wait for 1-2 hours to fully charge with natural sunlight for 5 hours of use.
Final Thoughts
Having cellular trail cameras are a great option for people looking for scouting, hunting or surveillance upgrade. It is very much useful for wildlife watching experience as well.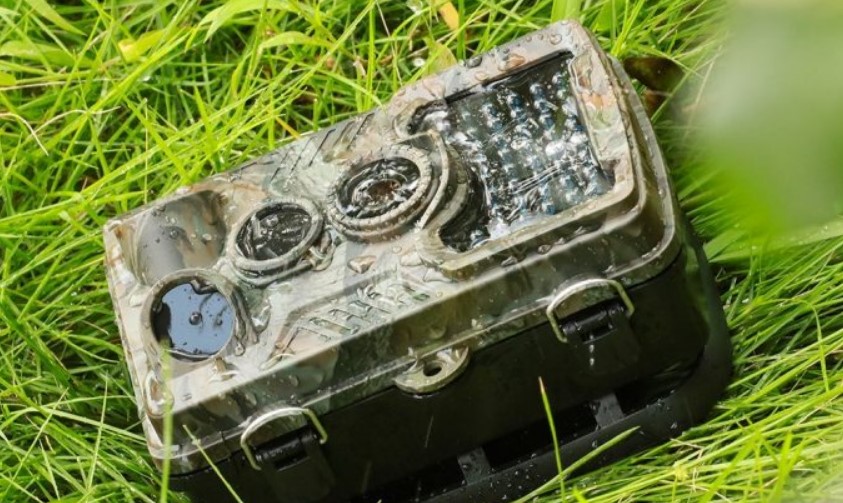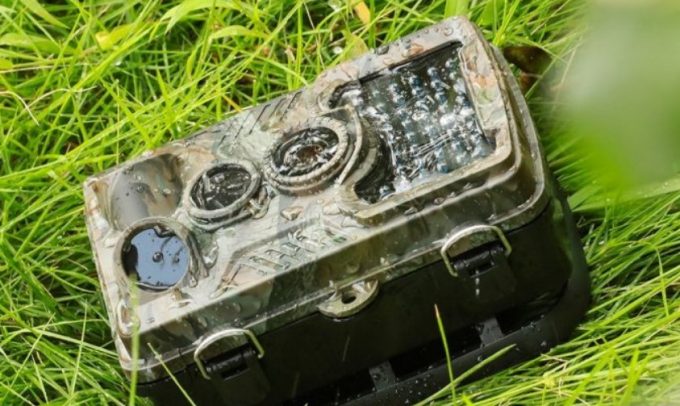 The 7 top-rated cellular trail cameras above are the best trail camera options on the market today. Spending some time to look at them – compare the features, quality, usefulness, pros and cons as well as prices – will turn your camera into the next level!
Now it is your turn, we'd love to hear about your experiences with these style of trail cameras.  Let us know about them in the comments section below.