Night vision binoculars are increasingly becoming popular, especially among people who like outdoor adventures. These devices are mostly used for camping, surveillance, caving,  hunting, marine navigation, wildlife observation, and other night activities both on the sea and the land.
The fact that they allow you to see clearly at night means you'll have the chance to enjoy your hunting experience in the blackened forest but to get the best clarity; you need the best night vision binoculars for that. It has an IR illuminator that does the job of providing lights so you can still see your target at night. They work excellently that using them during the night makes the night appear to be like daytime.
If you're interested in night vision binoculars or goggles, there are many places you can go to and find them, but before you start thinking about making the purchase, you should probably focus on learning a bit more about these devices. So, if you want to have a better understanding of the night vision binoculars, this review highlights the most recommended scopes in this niche. Below is the table of the list of best night vision binoculars on the market.
Our Top Picks
Features to Consider Prior to Purchase
While every model incorporates varied features, there are universal factors that one should consider when in the market for a pair of night vision binoculars. Such include:
What Environment Will You be in?
The kind of environment you will be in as well as the purpose of your night vision viewing will play a significant role when it comes to which binoculars are best for you. Different models have different distances. For instance, there is no need to spend extra cash on something that explores a longer distance if you only need to view objects a short distance away.
Also, keep in mind that weather can affect visibility and light levels. Depending on the climate, this will, in turn, make some binoculars more effective than others.
Image Quality
It will be easier to see things with your binoculars if it has good image quality. Unfortunately, the better the image quality, the higher the price tag. This is why knowing the climate conditions of your location, as well as the gain level you need, is so important. It doesn't make much sense to pay a lot of money for something you won't need.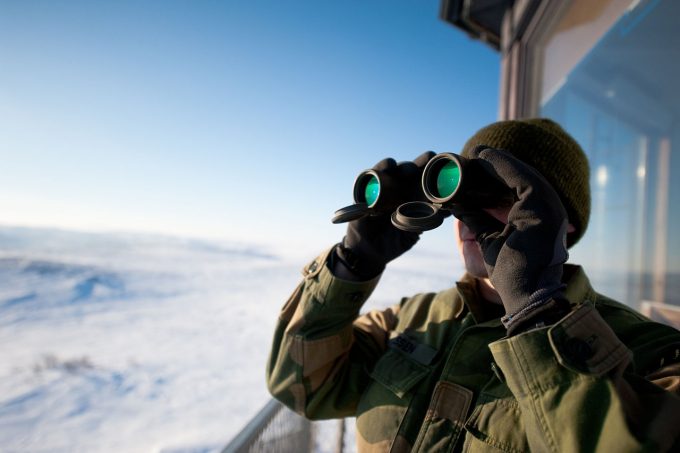 Gain Level Needed
Another important consideration you need to make when purchasing a night vision binoculars is the gain level needed. Gain refers to the amount of light seen when looking through the device. With greater magnification lenses, the gain is generally worse and this prevents you from using more expensive technology. High gain night vision binoculars will prove handy if you need them for hunting deer.
Range
The distance to be viewed ought to be a factor to be considered while picking the right device. The capacity to view a distant object is determined by a night vision binocular magnification power, its resolution, the amount of light available, and the gain of the product.
Ease of Use
Think of how you will be using your night vision binocular and choose a device that matches your particular needs, and also portability issues play a significant role in determining the ideal size of night vision binoculars.
Budget
The amount of money to be spent on the device is also important.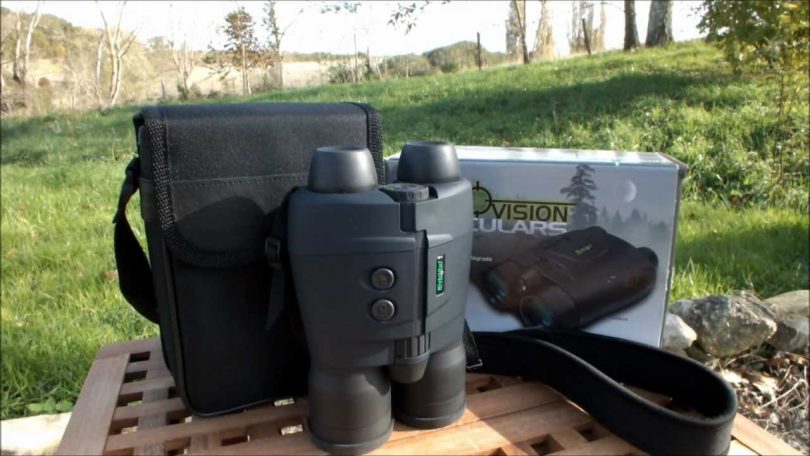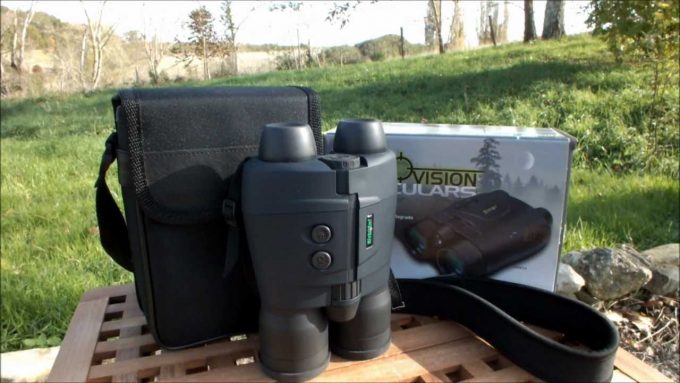 Don't waste money on what you do not need. One of the advantages of buying a night vision binoculars is that at the price of a single piece of equipment, you own a device that is suitable for numerous applications, and the money you pay will depend on your actual needs.
Durability
Best night vision binoculars must be comfortably used during long periods of observation without any strain. They must be designed with waterproof and fog proof to withstand harsh weather conditions.
Magnification
Night vision scope is all about seeing great distances and seeing in the dark. The recommended range of magnification in night vision scopes is from 1x to 3x. Anything above that may not give you a clear image. Which means the greater the magnification in night vision optics; the lower the image quality.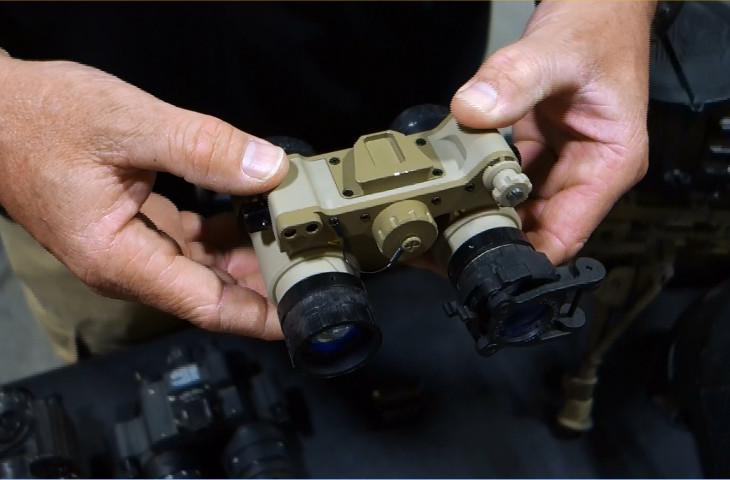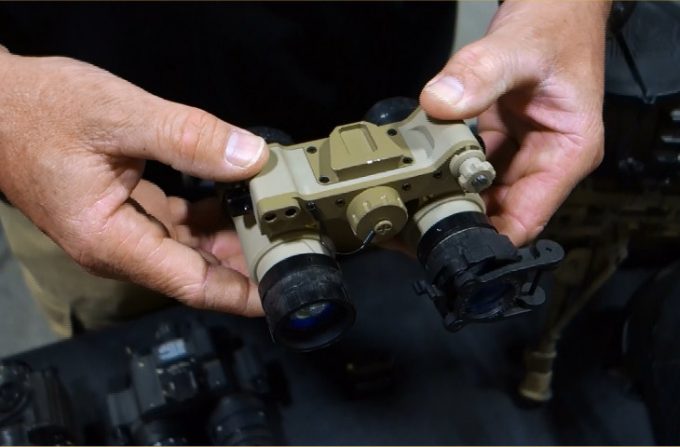 Generation 1 versus Generation 2
Night vision gear, regardless of the generation, utilizes image intensifiers so that one can see clearly in the dark. The intensifiers collect light that is not visible to the naked eye and amplifies it by hundreds or thousands of times to make it visible by the human eyes.
The main difference between Generation 1 and Generation 2 night vision comes down to photosensitivity, system resolution, and system light gain.
Photosensitivity refers to the minimum light requirement. The term is also used to refer to the type of light picked up by the sensor. Generation 2 is generally better compared to Generation 2 when it comes to photosensitivity for both the resolution at the center as well as the periphery.
System resolution has everything to do with how sharp and clear the images are. The light amplification in Generation 1 is less than a thousand while in Generation 2, it is less than 6000.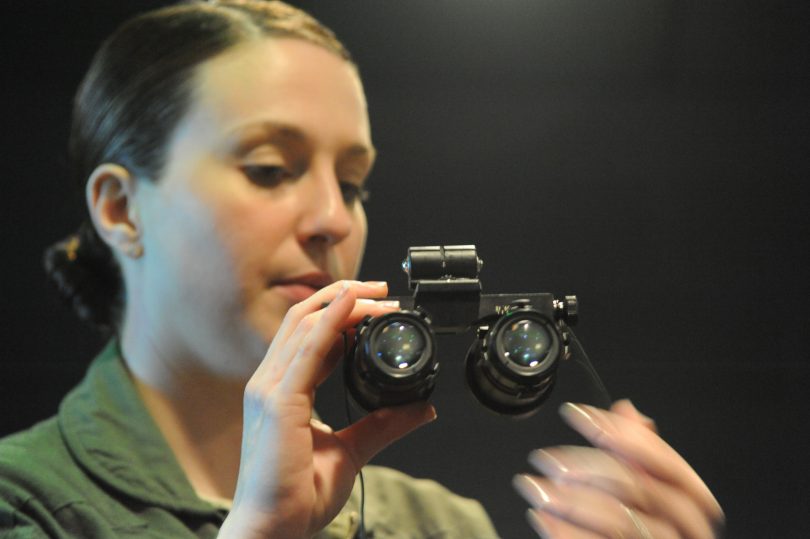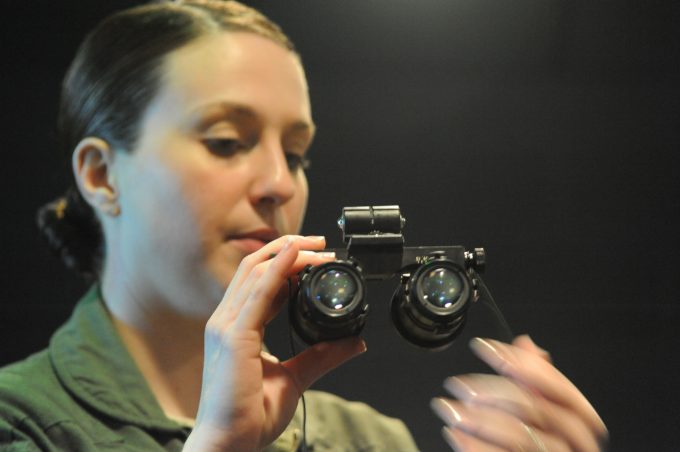 System light gain reflects the number of times light amplification amplifies the light. It ranges from 300 to 900 times in Generation 1 gear and 20000-30000 times in Generation 2 gear and beyond.
Putting everything together, Generation 2 has a considerable advantage over Generation 1 night vision gear. Images are crisper, brighter and clearer. It is, however, important to note that Generation 2 equipment is 3-4 times more expensive than Generation 1 gear.
That said, consider purchasing the latter if you need night vision binoculars for casual use like hunting as well as general time observation.
Top Night Vision Brands
Bushnell
There isn't a lot that Bushnell doesn't manufacture in the world of optics and this includes night vision gear.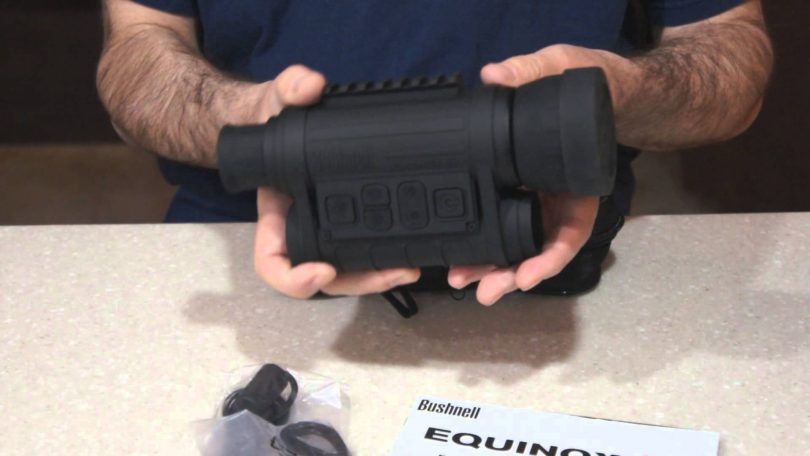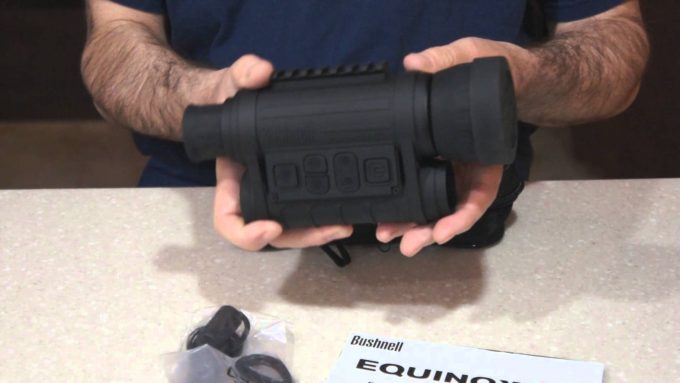 Having been in business since 1965, the company is best known for its range of entry-level goggles, monoculars and binoculars that are ideal for individuals looking for surveillance, wildlife night time observation or camping equipment for a bargain. The LYNX Gen 1 Night Vision Binocular is a customer favorite.
Armasight
This is another major player in the optics industry. The company has spent many years providing high-quality night vision and thermal imaging gear designed for both law enforcement communities as well as the military.
Aurosports
While it is difficult to find information on Aurosports, you can rest assured that this company is one of the biggest binoculars brands you can buy from. They are famous for making inexpensive and high-quality optics equipment. Their models are perfect for simple bird watching, traveling, sightseeing and hunting.
ATN
Short for American Technologies Corp, ATN also produces a variety of day-time optic equipment. They, however, excel in the world of night vision gear.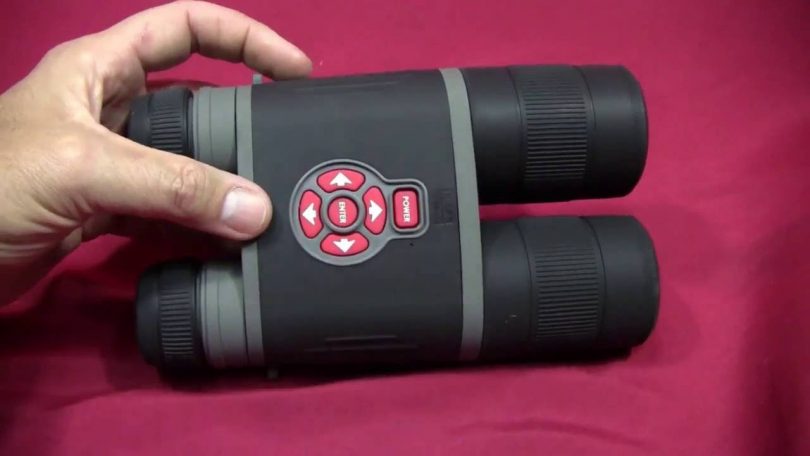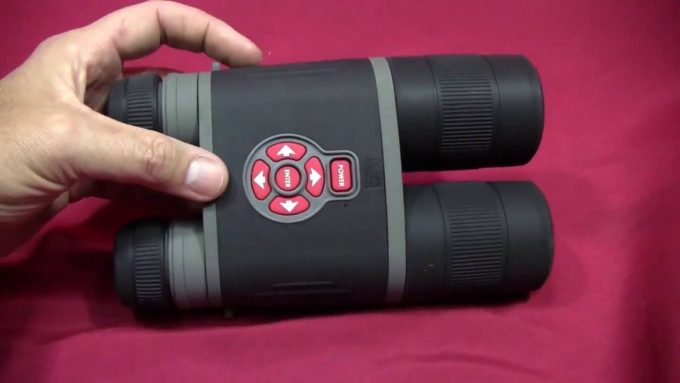 The corporation is one of the biggest producers and suppliers of night vision equipment in the world. They also specialize in laser sights, laser rangefinders, and thermal imaging.
Night Owl
Night Owl is an industry leader that produces a wide range of night vision gear including binoculars, monoculars, and goggles. Most of their equipment amplifies light using the traditional electron intensifier tube technology.
Lunar Optics
They specialize in high-quality night vision gear that incorporates technology designed for the military. Lunar Optics has a great portfolio of night vision equipment as well as accessories including rifle scopes, binoculars, monoculars, and goggles.
Top Products Available on the Market Today
With a wide range of options to choose from, find the perfect fit for your night vision needs may not be as simple as it sounds. You have to search far and wide for you to land with quality at an affordable price.
Luckily, we have simplified the process for you with our top 2018 ten best night vision binoculars. We have factored in everything there is to know when it comes to selecting the perfect fit.
Firefield FF25023 Tracker Binocular
Weight: 1.6 pounds
Dimensions:  9.2 x 7 x 4 inches
Specific features: Built-in pulse ir unit, lens cap system and a compact body
Best use: Long and short distance viewing.
The Firefield FF25023 Tracker Binocular offers incredible detailed optical illumination under the midnight sky. This night vision device is well adaptable to the night's darkness thanks to its built-in IR Infrared Illuminator.
The illuminators emit energy efficient pulsing frequency that creating less battery drainage for a prolonged battery life. Furthermore, the IR illuminators offer 150 meters for short and long distance viewing while providing crystal clear images in darkness.
Its ingenuity takes into account user's comfort. The ergonomically designed rubber body is super lightweight making it an ideal selection for all kinds of outdoor expeditions.
The binocular implements the use of the revolutionary Eclipse Lens Cover System. This system uses flip-up covers that are easily clipped back against the binoculars body.
They also rotated out of your viewing area while removing lens cap hassles. The lens caps feature pinholes that allow the binoculars to have an extended daytime use when the caps are closed.
The binocular also features a double diopter adjustment with fully multi-coated optics and central focusing knob. The multicoated optics offer high light transmission, enhanced It has an objective lens of 24mm with 2x magnification power. Also featured is the 12mm of eye relief for comfortable viewing.
PROS:
Excellent day/night performance
It is lightweight and weatherproof
High resolution and outstanding optical clarity
Has an ergonomically made rubberized design
CONS:
Not sturdy enough
Headgear not easily adjustable
Related: Firefield also offers an excellent Night Vision Monocular which you can take along if you want a simplified version of night vision. It has a 2x fixed magnification to afford a full field of view. This monocular is simple to operate with buttons located on top of the device. One acquires a sure grip thanks to the textured finish.
Night Owl Explorer Pro 5X
Weight: 3.8 pounds
Dimensions: 8 x 10.5 x 5.5 inches
Specific features: Built-in infrared illuminators, steel stringer system, low battery indicators, 2 AA batteries.
Best use: Target recognition, wildlife viewing.
If money is not a factor, then the Night Owl Explorer Pro 5X would be a great option for first generation night vision binoculars to buy at the moment.
The Night Owl Explorer Pro 5X Binocular is not your everyday kind of night vision device. This amazing device offers better performance, ergonomics, and aesthetics compared to others. It uses the latest infrared illuminator integrated into its functionality.
This binocular is portable but not short on performance. It features two intensifiers tubes burrowed inside its steel stringer system for more precision and control.
The multi-element glass optics is coated with fluorides and premium layers of metal oxides to provide you with a clear view. The night owl optics feature a central focusing wheel that allows easy and quick focusing on both objective lenses.
PROS:
High-quality image
High precision and control
Suitable for sports and other activities
CONS:
Somewhat expensive
Average optic resolution
Mostly for night vision
Related: You'll find the Pulsar Night Vision Flashlight extremely useful to complement this product. It can mount easily on rifles using a 940nm weaver mount. This unit extends visibility for tracking and taking accurate shots. It also extends the digital range to help in acquiring correct depth perception.
Bial Wide Angle Binoculars
Weight: 1.75 pounds
Dimensions: 3.2 x 7.9 x 8.6 inches
Specific features: Rubber-coated body for firm, non-slip grip; Diopter adjustment for fine focusing
Best use: Bird watching, boating, climbing, walking, travel
The black Bial Wide Angle Binoculars is a great choice when it comes to night vision aid gear. It utilizes some of the latest night vision technology for crystal clear images.
This binocular is fairly priced for the average person. Overall this night vision binoculars makes a great fit for bird watching, boating and any kind of outdoor activity.   Its large aperture makes it ideal for stargazing and low light conditions.
PROS:
Water resistant
High-quality image
Multipurpose binoculars
CONS:
Not sturdy or compact
Average optic resolution
Related: When you are working in the dark it can help to make sure that everyone is looking at the same target.  To aid that take a look at the Laser Light Designator from Firefield.
Bushnell Lynx Night Vision Binocular
Weight: 1.1 pounds
Dimensions: 6.5 x 6.3 x 3 inches
Specific features: Built-in infrared illuminators, steel stringer system, low battery indicators, 2 AAA batteries
Best use: wildlife surveillance, night navigation, and law enforcement
The Bushnell Lynx Night Vision Binocular takes night vision to the next level. It is extra lightweight, with a long viewing range while still offering quality HD clarity.
Furthermore, it is super comfortable to use during long viewing hours. This night vision optics spot a viewing distance of up to 750 feet. The LYNX brand features built in IR for excellent night viewing. Its battery life last long thanks to the two AAA batteries used.
The LYNX Gen is made using high-quality material that is tested extensively and proven to be weather resistant.
PROS:
High-quality vision
Comfortable for extended periods
Lightweight, durable construction
CONS:
Not for significant distances
Still, needs a good amount of ambient light
Related: If you are out using this device you might also want a night vision torch.  The Evolva Night Vision Torch will light up the area, but just for those wearing night vision gear.
DAXGD Night Vision Binoculars
Weight: 1.8 pounds
Dimensions: 7.8 x 3.9 x 7.8 inches
Specific features: Inclusive of a backpack, high powered binocular, backpack, strap, lens cap, eyepiece cap, lens cloth, packaging boxes.
Best use: Bird watching, hiking, and hunting.
The DAXGD Night Vision Binoculars offer a strong optical lens that adapts to day and night vision. Its night vision function utilizes HD LLL that is adapted for faint light use only unlike the infrared night-vision goggles that can see in total darkness. Can be used both in day and night vision (used in faint light vision but not in total darkness).
PROS:
​Excellent zero function
With Gen 1 tube intensifier
External power source capability
CONS:
Focusing problems
Head straps need improvement
Doesn't have a well centered binocular view
Related: You will love working with the Night Optics Long-Range Pro-Variable IR Illuminator.It mounts securely on rifles when you are out hunting in dark surroundings.  It is lightweight not to add any unwarranted weight so that you can use your gun for hours on end.
Night Owl Pro Nexgen
Weight: 2.37 pounds
Dimensions: 8.00 x 5.85 x 2.60 inches
Specific features: Padded neck strap, soft-touch rubberized finish, and two high-quality generation-1 image intensifier tubes
Best use: Hiking, bird watching, and night vision
The Night Owl Pro Nexgen is the leading first generation magnification binoculars available online today.
With proper attention put into its design, ergonomics, aesthetics, and performance, this pair of night vision binoculars is best suited for an individual who demands the highest performance that any first generation binocular can offer.
PROS:
Impact resistant design
Weatherproof construction
High zoom function
Compact and light without sacrificing durability
CONS:
Low-resolution camera
Still, needs a good amount of ambient light
Related: You'll find the Pulsar Night Vision Flashlight extremely useful to complement this product. It extends the digital range to help in acquiring correct depth perception.
Green State Binoculars BF6060
Weight: 1.6 pounds
Specific features: Inclusive of military optical binocular, backpack, strap, lens cap
Best use: Sightseeing, stadium sports, hunting, hiking and bird watching
The Green State Binoculars BF6060 is an amazing day and night time binocular. It offers high optical clarity and is suited for outdoor activities.  These night vision binoculars cost less compared to other leading brands.
This night vision function is the Hd LLL night vision, not infrared night-vision scopes; binoculars is an optical lens. Best for going through the sightseeing for traveling, stadium sports, bird-watching, concerts, hunting, hiking, etc
PROS:
Excellent low light performance
Rugged and can take a lot of impacts
Images come in clear even when using the maximum magnification
CONS:
Doesn't have a well centered binocular view
Durability concerns on illuminator and circuitry
Related: If you are out using this device you might also want a night vision torch.  The Evolva Night Vision Torch will light up the area, but just for those wearing night vision gear.
Aurosports Folding Binoculars
Weight: 0.34 pounds
Specific features: Waterproof, metal inside with rubber coating, fully multi-coated green or blue lens
Best use: Both day and night
The Aurosports Folding Binoculars is the perfect fit for bird watching lovers and individuals who take pleasure in sightseeing. This binocular is super lightweight and easy to carry.  It comes in black shade and it offers optimal daytime and night time vision.
However, it is not adaptable to darkness or zero illumination. This set up comes with the Aurosports Binocular, Aurosports Lens Cloth, Aurosports Strap, English Manual, suitable Black Carry Bag, and Box.  While these can be used in both day and they do require some level of light.
PROS:
High zoom function
Designed for the outdoors
Small enough to fit in a pocket
CONS:
Not 100% night compliant
Only works in low light scenarios
Related: It helps to have a good place to keep your binoculars safe in between uses. A great option is the Travel Carry Case by Co2Crea.
ATN Night Scout Binocular
Weight: 4 pounds
Dimensions: 9 x 6 x 3 inches
Specific features: Multi-coated all-glass optics, long-range infrared illuminator, water and fog resistant
Best use: Hunting and surveillance
The ATN Night Scout Binocular is a cost effective night vision binocular that does not compromise on quality and night vision performance. It features a compact, lightweight, dual image tube system that offers depth perception and comfort while out on use.
This binocular is available in a variety of tube configurations to cater to the different pocket prices and performance requirements. With the help of the IR this binocular cuts through the darkest night without the need of a single light ray.
Overall the ATN NVBNNSCVCO Night Scout Gen CGT Night Vision Binocular is a good selection for hunting enthusiasts and military personnel.
PROS:
Easy to Adjust
Ergonomic design
Easy to Transport
High-Quality Image Resolution
CONS:
Expensive
Narrower Field of View
Blurry at Very Long Distances
Related: ATN provides a vast range of products including the ATN Laser Ballistics Rangefinder. With this unit, you can identify the correct range of a subject so if you are using the night vision goggles for scouting you can give accurate distance estimates. It is a useful accessory in active combat since as soon as you acquire range; it is ready to shoot when you are in 10 seconds.
Armasight Dark Strider Night Vision
Weight: 3 pounds
Dimensions: 8.9 x 5.9 x 2.3 inches
Specific features: Inclusive of two years warranty, waterproof and fog proof, in-built long range, infrared illuminator
Best use: Military surveillance and hunting
The Armasight Dark Strider Night Vision resembles your everyday binocular. Its design, size, and weight is structured parallel to the daytime binoculars but only with a twist of nighttime visual optics. These binoculars offer an exceptional nighttime vision.
It is better suited for sustained viewing periods and better depth perception.  This pair of binoculars sports multi-coated all glass optics, dual-image intensifiers tubes inside, and rubberized outside casing.
PROS:
Easy to Program
Easy to Transport
Comfortable to handle
Good for the price
CONS:
Limited Setup Areas
Limited Mounting Areas
Related: If you are out using this device you might also want a night vision torch.  The Evolva Night Vision Torch will light up the area, but just for those wearing night vision gear.
Final Thoughts
Night vision devices can represent a significant investment, but if you do your homework on the various options the instrument provides, there is no reason why you can't utilize affordable night vision year after year on your night hunts. These scopes are fun to use, and they offer specific navigational benefits.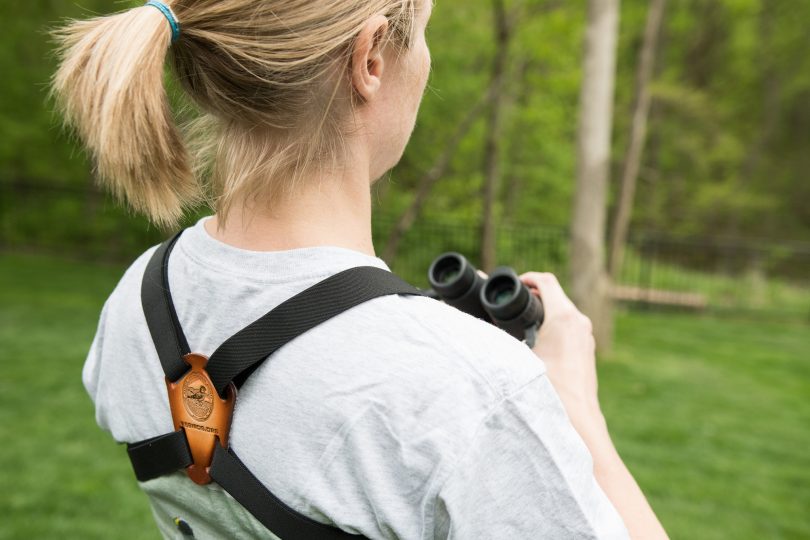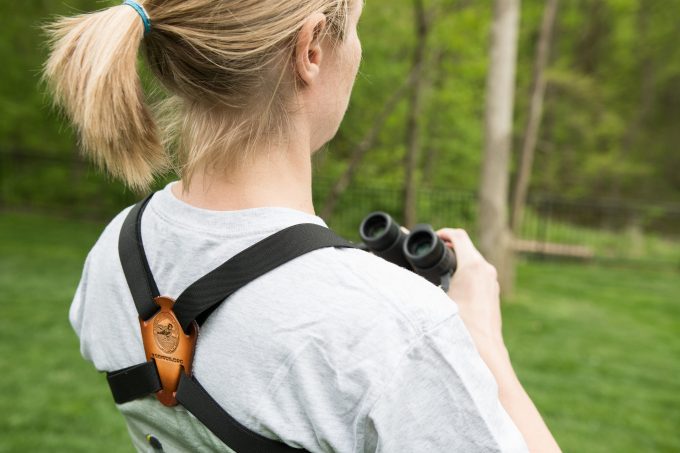 With this piece information, I want to have the believe you will no longer grope in the dark seeking for the best night vision device for your expeditions.
Next is your turn, which pair did you decided to go with? Let us know in the comments section below. Also, be sure to share this article with your friends.