Night vision scopes have been around for many years, and technological advancements made them more accessible for shooters all over the world. This kind of scope is very efficient, and they will increase your accuracy during the night.
Best Pick
Good Choice
Don't Miss
Sightmark Wraith Digital Night Vision Riflescope
Sightmark Wraith HD 4-32x50 Digital Riflescope Bundle with 4 AA Batteries, Battery Case and...
Sightmark Core SX Riflescope
Best Pick
Sightmark Wraith Digital Night Vision Riflescope
Good Choice
Sightmark Wraith HD 4-32x50 Digital Riflescope Bundle with 4 AA Batteries, Battery Case and...
Don't Miss
Sightmark Core SX Riflescope
A night vision scope from Sightmak can come in handy if you're practicing your shooting or planning on spending your night hunting, but the real purpose of a night vision scope is to give you the edge in a tactical situation. Having the capability to hunt with your gun at night can change your overall experience by a large margin.
Whether you are simply camping outside or hunting in near-total darkness, a night vision scope can help you see the environment clearly. To quickly locate your target in the dark during a far distance, night vision technology requires the best choice.
Night vision scopes amplify the small ambient light in the dark, making it easier for you to see your targets with more clarity. They can be a little expensive as they are high-quality scopes that utilize the latest technology, but all these should not stop you from buying one. The table below shows the list of top night vision scopes from Sightmark.
Top Products on the Market
To help you with making that right decision, we have come up with a list of some of the top models on the market right now, and at the end of this guide, you will be in the right position to make a decision on the best night vision scope to buy.
Sightmark Ghost Hunter Night Vision
Weight: 14.4 ounces
Dimensions: 4 x 3 x 9 inches
Specific features: Instant power-up, close-range focus, range of magnifications, 2×24, 4×50, 5×60, built-in IR illuminator, ergonomic design, and quick power-up
Best use: Hunting, camping
If you are looking for high-quality images and resolution, then the Sightmark Ghost Hunter Night Vision is the way to go. It has a built-in illuminator that makes the experience even more amazing. Any nighttime or dark tunnel can be viewed using this masterpiece.
When you plan to purchase, consider choosing from any of the following magnifications, the 2×24, 4×50, or 5×60. The magnification you choose determines the distance that your night vision scope will cover.
It is known for its unmistakable ergonomic design and the fact that it powers up instantly giving you instant access to everything you need. It is a lightweight gadget that is easy to carry and easy to use as well. When adjusting the illuminator, ensure that you are not unscrewing the eyepiece.
When you purchase the Ghost Hunter, you get a ¼ inch socket for a tripod mount and a close range of focus which means that for longer ranges you need to adjust the magnification. Get the Ghost Hunter and revolutionize any nighttime activities or dark tunnels expeditions that you may be engaged in.
When you are looking for a lightweight device that is easy to handle, the Ghost Hunter is the way to go. This device is best suited for nighttime hunting expeditions
Sightmarks Ghost Hunter is the exact definition of an exceptional product. The sale of the Ghost Hunter is restricted to the US mainly. Grab yours today at affordable prices from any online store.
PROS:
Excellent clarity
Quite affordable
Shock protected
Water and fog resistant design
Mounting is easy and can adjust quickly
CONS:
It is a bit bulky and large
Have to focus from time to time
Sightmark PVS-14 Night Vision Goggle
Weight: 2.2 pounds
Specific features: AA batteries, low battery indicator, waterproof, high-resolution images
Best use: Target focus
Sightmark introduces yet another fantastic night vision equipment. The Sightmark PVS-14 Night Vision Goggle is a handheld night vision goggle that can be head and weapon-mounted. The technology used to design this device is so advanced and sophisticated that when the PVS-14 is exposed to bright light, it automatically shuts off.
When the PVS-14 third-generation night vision goggle is on low battery, it has an indicator that informs you so that you can recharge and have enough charge when going on your hunting or any other nighttime activity. It has an IR illuminator and is AA battery operated.
This goggle is a military-inspired night vision device meaning that it is a very sharp and powerful night vision scope. The resolution produced by the PVS-14 is three times that of other night vision models. The range on the PVS-14 is also greater meaning you can cover more ground easily and see even further.
The PVS-14 has so many features and wonders fitted into a lightweight gadget that is easy to carry and does not easily exhaust you since it is handheld. It is also waterproof. Everything is made clear as day when using this third-generation PVS-14 night vision goggle.
Anyone who loves working in dark areas or night vision enthusiasts need to have these goggles. You have not seen or heard the last of the PVS-14 third generation until you get to experience its power and prowess firsthand.
Underwater expeditions are catered for by the PVS-14 since it is a waterproof device. It is also very useful for hunting and military-grade exercises. The cost goes to show how advanced this device is and how much service it will offer.
PROS:
Waterproof design
It gives crisp and clear views
Easy to head mount without the use of tools
Accompanied with all the necessary accessories
It is versatile and can be used on multiple guns
CONS:
Very costly
May prove to be a little heavy and bulky than what you have expected
Ghost Hunter Night Vision Binocular
Weight: 1.4 pounds
Dimensions: 4 x 3 x 9 inches
Specific features: 2x and 4x magnification, automatic shut off when exposed to light, high-resolution images
Best use: Spot targets
You have not seen the last of Ghost Hunters until you have come across the Ghost Hunter Night Vision Binocular. It offers clear vision and great nighttime services. You can use this device for nighttime hunting or any nighttime activity that you may be engaged in.
Ghost Hunter night vision binocular is a lightweight device that is easy to carry and also very easy to use. The beauty of a lightweight device is that you do not tire easily when working long hours. The introduction of this binocular has opened up new levels of night vision to be reached when exploring in the dark.
High image resolution is what you get with the binocular. With its 2×24 imaging resolution, the images are clear as day and offer incredible detail to the scenarios that you are in.
It is also built with a high-power infrared illuminator. You have no worries in the dark. Its design is comfortable to hold and is made from durable plastic offering you service for longer.
Ghost Hunter night vision binocular offers the choice of 2x or 4x magnification. This makes it a long-range device that allows you to explore further in the night. You can spot targets from far off when using the binocular.
There is an automatic shut-off feature on the Ghost Hunter Binocular that automatically turns off the device when it is exposed to bright light sources. This makes it a very durable device that will serve you for years and reduces the risks of malfunctions.
This night vision binocular is highly suitable for hunting. When hunting with this long-range Ghost Hunter Binocular, you can spot animals from far off, and with the high resolution that it offers, you will see your target clearly for a perfect shot.
PROS:
Easy enough to connect
Easy to use the functions
A brilliant IR illuminator
Unit powers instantly and silently
The scope is well-built and sturdy
CONS:
The scope settings can be little tricky to master
Resolution of screen could use some improvements
Photon XT Digital Night Riflescope
Weight: 23.6 ounces
Dimensions: 17.4 x 4 x 3.8 inches
Specific features: 33% longer battery life, 4.6x magnification, six reticle options, video recording
Best use: Long-range hunting
The ultimate Sightmark night vision riflescope, the Photon XT Digital Night Riflescope, for hunting that has a higher magnification of 4.6x. The range of this rifle is excellent and gives you clear imaging resolution. A riflescope may be intimidating, but the Photon rifle is a lightweight device that gives you no trouble carrying it around.
It comes with a 33% longer battery life meaning longer hours of service and suitability. The lens that is fitted into the Photon Digital night vision riflescope is specifically designed for the medium range. The rifle also has a mil-dot reticle for helping you find your range.
Resolution is key, and a 640×480 resolution is quite remarkable that will get you to see very clear images up to 100 yards away. The beauty of this rifle is that it has video capabilities that you can capture and also connect to other accessories.
The rifle scope comes with a lens cloth, a storage case, a video cable, and a user manual that will help unpack and use the rifle easily. The rifle features six reticle options, red, green, white digital reticles for many uses among which is the two crossbow reticles designed for 320, 350, 370, and 400 fps crossbows, two duplex reticles useful for hog hunting.
PROS:
Good built quality
Great design for action rifles
Water-resistant for top performance
Fits most rifle models with Weaver rails
Comes in rugged, durable and compact construction
CONS:
The magnification could be improved
Some feel the scope is too long for their rifles
Twilight Digital Night Vision Monocular
Weight: 1.1 pounds
Dimensions: 8.6 x 4.7 x 3.1 inches
Specific features: IR illuminator, video capabilities, day and night usage, long battery life, works with other accessories
Best use: Short-range uses, video recording
The Twilight Digital Night Vision Monocular is the most compact digital night vision device available. With front-line technology that makes it a remarkable monocular for all your needs. All its features are integrated together and work excellently. It offers both day and night usage. It is a one-of-a-kind digital monocular.
The built-in IR illuminator is very useful as it makes the device more effective and betters the performance of the device. You can attach an IR flashlight to the monocular to improve its capabilities. It has close-range focus and is, therefore, useful for hunting at close range for more accuracy.
It is a digital monocular that offers you video advantages. You can also control the brightness and get the right amount of light for quality images. It has ¼ inch sockets that you can fit the flashlight and video output cable.
It works with another device, the recorded video can be transferred to your TV. It has two AA batteries that can last up to six hours giving you ample time to carry out your expedition. The Twilight digital night vision monocular is perfect for nighttime sports since they do not include a very long range.
Twilight Digital Night Vision Monocular that works day and night, provides video, works with other devices, and is built with the latest technology is a device that you should consider getting for your nighttime activities that do not require a long-range device.
PROS:
High-resolution display
Great for day and night use
The unit powers up in seconds
Works in both day and night settings
It is well-designed, rugged and sturdy with tight quality control.
CONS:
The night vision is not as clear as expected
This scope is bulky and carrying it around can be tiresome
There's also the Pulsar Battery Pack which comes in handy to extend the use of the night vision goggles. With a discharge of up to 500 cycles, you can get good use of this pack. Even better the kit is easy to connect with a weaver mount so that you can have it close by when you want to use it. It has a high-impact plastic cover and is completely weatherproof.
Ghost Hunter 4×50 Night Binocular
Weight: 1.6 pounds
Dimensions: 4 x 3 x 9 inches
Specific features: High-resolution images, sharp focus, quick power up, built-in IR illuminator
Best use: Sporting activities
The Ghost Hunter 4×50 Night Binocular sets a milestone for night vision devices with its high-quality imaging resolution that guarantees you clear vision in the dark. This helps you to carry out your activities easily and quickly. It is easy to use and master.
It is a lightweight device that is easy to carry and focus with a built-in IR illuminator. It powers up quickly and is designed to last. This device will give you quality and unmatched service for years. It is made from the best quality plastic.
It offers sharp focus and great magnification that can increase the range. It is a medium-range device that allows you to see quite a distance in the dark. With the ghost hunter binocular, quality is emphasized and it helps you be able to work well, get great results and it's an effective device.
Sightmark has devoted its time, energy, and resources to producing the best night vision devices possible. The ghost hunter binocular makes the list. The Sightmark ghost hunter goggle binocular kit works well with the ghost hunter binocular.
PROS:
Ergonomic design
Water-resistant design
High-quality image resolution
Quick detach weaver mount
Special skills not required to operate this device,
CONS:
You have to focus each lens separately, and this takes a little time
Features to Consider Before Buying
Buying a night vision scope can be tricky as the market is flooded with different night vision devices. Buying the best night vision scope from Sightmark is not as easy as it sounds. The need of each person buying differs, when you are choosing the night vision scope, ensure that it is according to your need.
There is a lot of technical information that one has to know and understand in order to make the best purchase. You should pay attention to the individual features of a scope before making a purchase. In a nutshell, our unbiased buying guide will show you what to look for in a night vision scope from Sightmark.
Clarity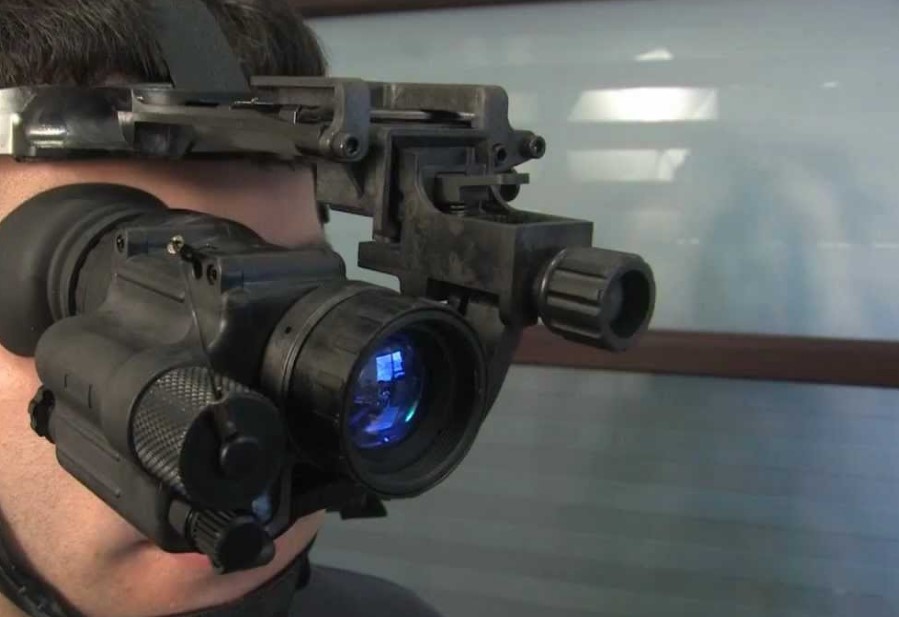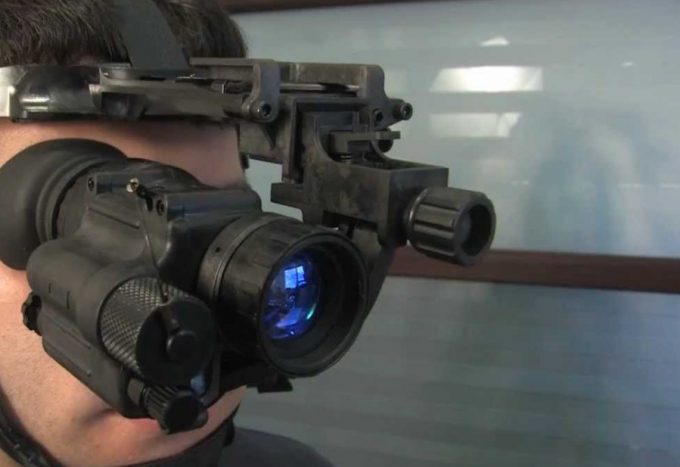 When it comes to purchasing a night vision scope, image quality is one of the most important factors to consider, and two things come into play when you talk of clarity, which is contrast and resolution.  Contrast is the range of optical density while the resolution is the ability of optics to evaluate the angular separation of an image.
This is one of the most important features that help you to identify your target; the higher the scope resolution, the better clarity, and contrast of your image.
IR Illumination
Infrared illuminators are highly useful to have in night vision scope, most especially if you will be hunting in low light conditions. The work of the Infrared Illuminator is to help with making a bright image that is easy to see in the dark.
It is recommendable to go for scopes that feature an infrared night vision scope attachment rather than the units that feature built-in infrared illuminators.
Gain
Gain is the ability to enhance images when it gets darker. The best night vision scopes can improve gain in the dark without affecting the target view when the ambient light comes down and viewing distance increases.
Image quality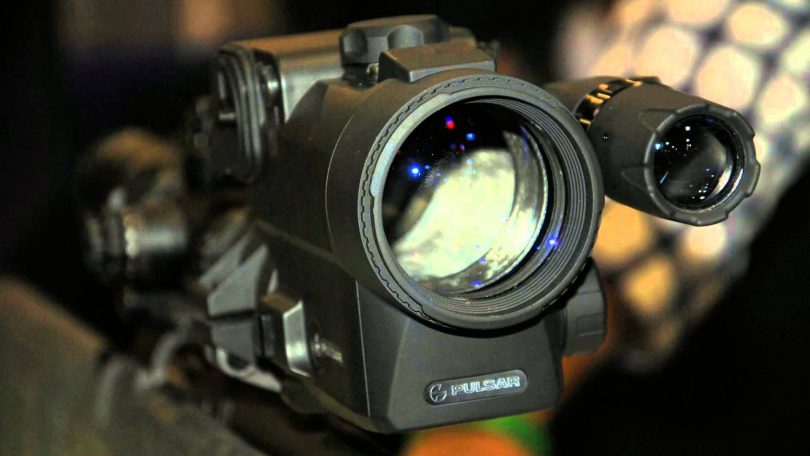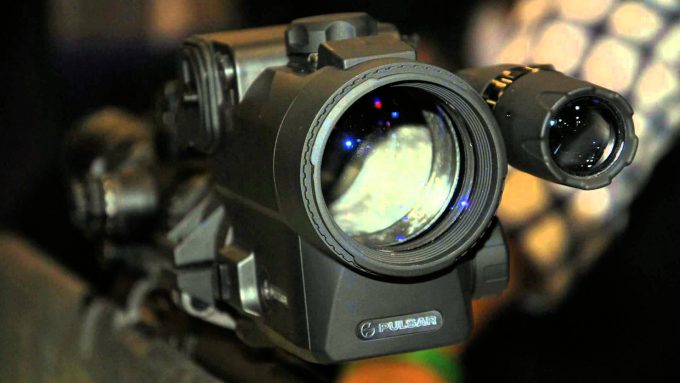 Look for devices with high-resolution and high-definition images avoiding those that are blurred and distorted.
The best night vision device should offer images that are sharp at the center and the edges.
Comfort level
The night vision scope should be comfortable and not bulky as they are worn over the head. To avoid any inconvenience as well the eye socket should be comfortable. Hunting will need a lighter optic, because it is easier to aim, comfortable, and it will not interfere with your rifle's maneuverability.
Range
How far the night vision device of choice can focus is important. When you need night vision scopes for night hunting, having long-range scopes is important. Military exercises require different ranges which is why it is important to know exactly what range you need.
Magnification
What type of magnification do you want with your choice of night vision scopes? This is dependent on how clear you need your images to be.
Durability
How long is the device going to offer you service once you purchase it? This is an imperative thing to consider because it will help you know whether to buy a cheaper device or a more complex and expensive device.
Pricing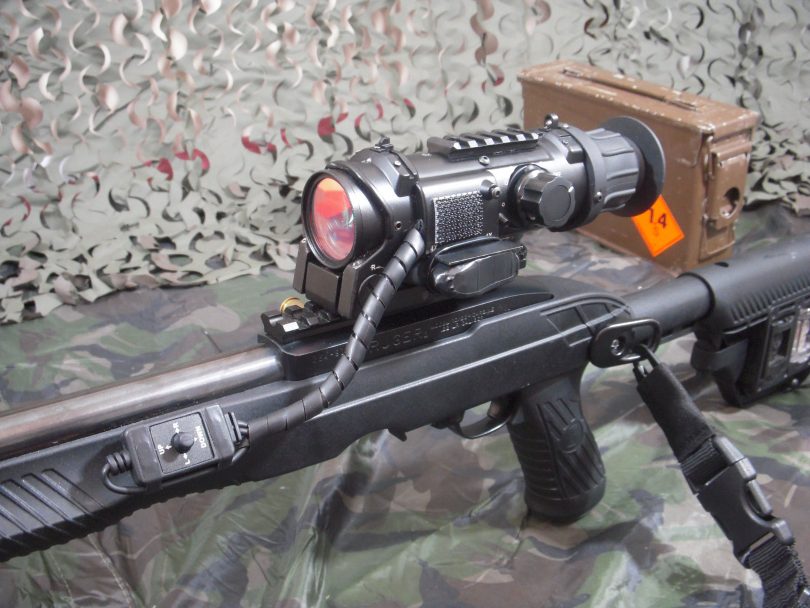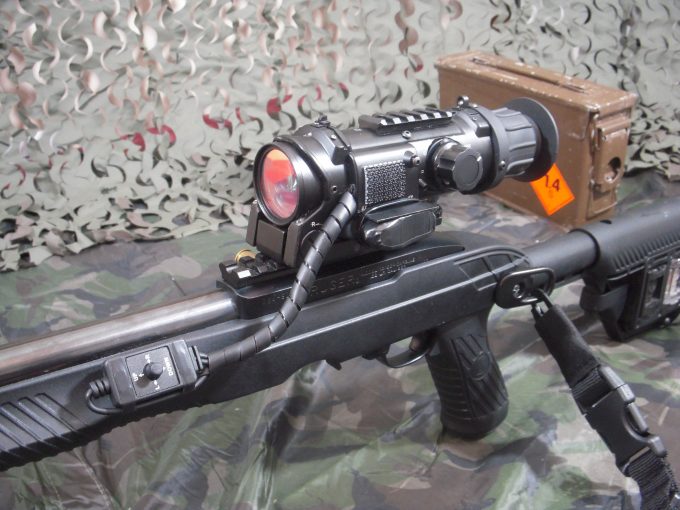 This is not a feature of the night vision scopes but is an important factor that you need to consider. How deep into your pocket will you dig to get the device?
For great results and performance, you will need to spend quite some money, but the product is worth it. It will serve you for a long time
Battery life
If you will be engaging in long expeditions that last long hours, it is important that you get a device whose battery will last long. This also helps you be able to organize yourself and know how you will charge your equipment when it is low on power.
Complexity
A device that is easy to use means that there are lesser risks of you having your equipment malfunction when you need to use it. Granted, most devices have manuals, but a device that is easy to use and master gets you going and working even faster.
Scopes, monocular, binoculars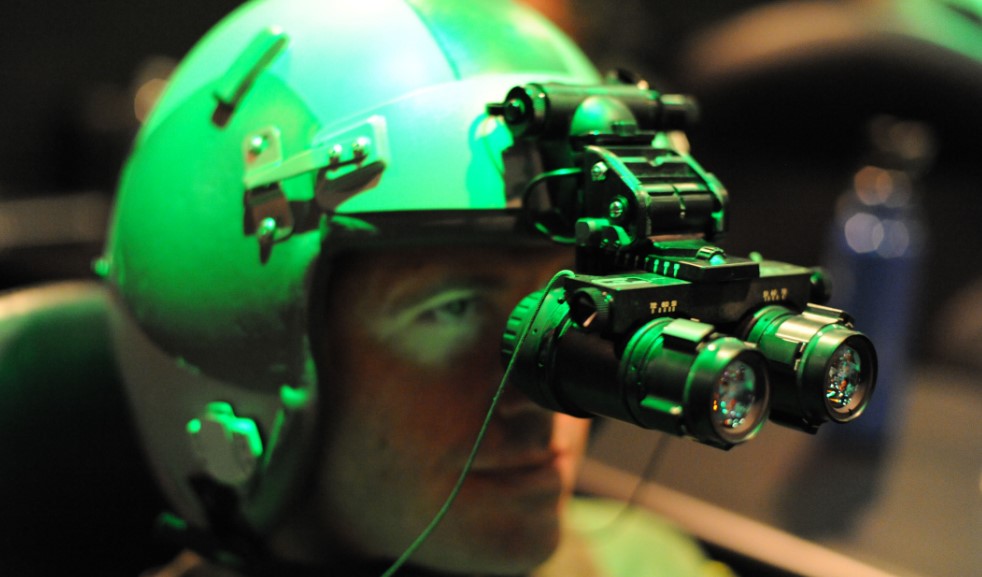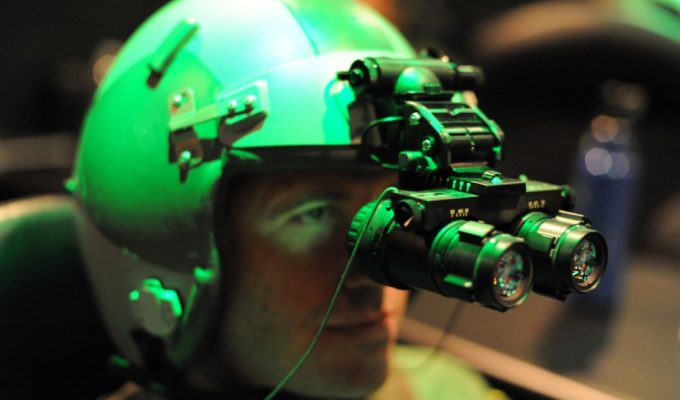 This is a toughie especially when you are a first-time buyer and just beginning nighttime explorations. For those who have more experience with nighttime work, it is easier to pick between them.
Depending on what you aim to achieve, you will be able to pick the right device for you. Each of them is a night vision device; it's what they offer that makes the difference.
Compatibility
It is important that you know whether the scope you are purchasing is compatible with other devices like your phone, tablets, Wi-Fi, and Bluetooth connections.
Final Thoughts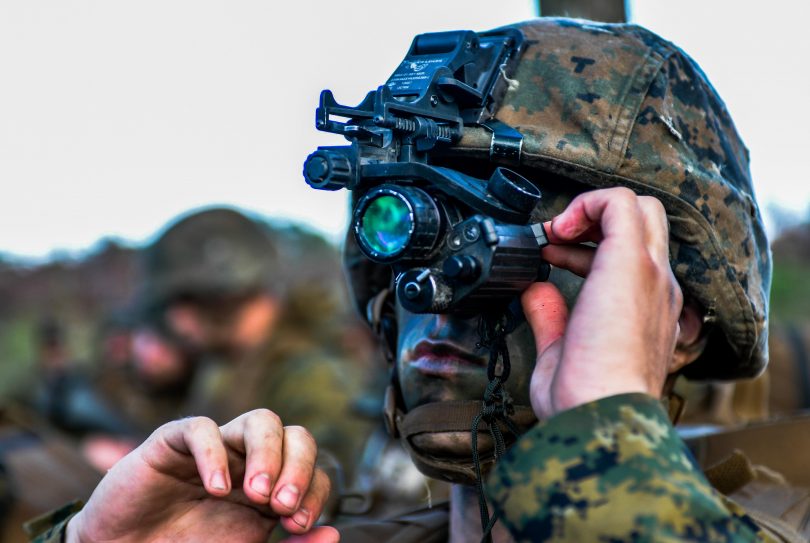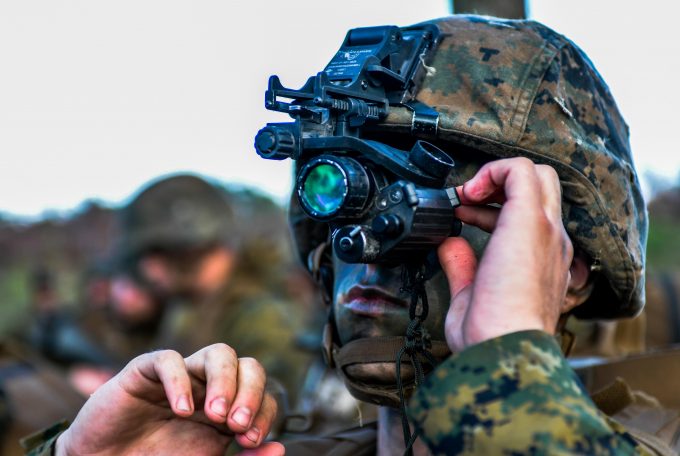 You should have an easy time selecting the best model that works for you from the different reviews above. The Sightmark night scope has all the qualities of an excellent night vision scope. The improvement in technology is offering you multiple benefits within a single package.
So, if you are presently in the market for a night vision scope, the Sightmark is worth considering or using as your base for comparisons with other options.
We sincerely thank you for reading through this review, and hopefully, you will make the best choice when choosing your night vision scope as you look forward to making your hunting much fun and easier.
Next is your turn, let us know which option you went within the comment section below. Also, share why you went with that option. Finally, please share this article out with your friends on social media. You never know when someone will be in the market for one of these scopes.
Check this also:
Bushnell EX650 Digital Equinox X650 Night Vision 5x 32mm Monocular
[BUSHNELL] is a leading Optics manufacturer based in the USA that has been serving the outdoor and wildlife enthusiast for more than 70 years.
[EASY VIDEO RECORDING] Capture high-quality video, day or night on a micro SD card
[BUILT-IN IR ILLUMINATOR] Night vision range exceeds 650 feet with built-in IR illuminator
[DAY OR NIGHT VIEWING] Use any time of day with daytime color image
[FEATURES] include a built-in infrared illuminator, a tripod-mounting adaptor, micro SD card recording, a 5X zoom that really brings out the details,...
Pulsar Digex N455 Digital Night Vision Riflescope
Enhanced Night-time Sensitivity with a 1280x720 HD Sensor and 4-16x Variable Magnification
High Precision Aiming with "Picture-in-Picture" Mode and 5 Individual Shooting Profiles that can hold up to 50 Zeroing Distances
Over 10 different reticle types in various color options and Scalable Ballistic Reticles Included
Remote Operation, Review, and Live YouTube Streaming using Smartphones
Fully Waterproof IPX7 - Rugged, Reliable All Metal Housing with Operating Temperatures of -13 °F to 122 °F
ATN X-Sight-4k Pro Smart Day/Night Scope w/Full HD Video rec, Smooth Zoom, Bluetooth and Wi-Fi...
Buy ATN X-Sight 4K PRO and get X-Trac Remote Control for free. Offer valid for devices purchased between 1 AUG 2019 and 31 DEC 2019
Dual Stream Video Recording - Wifi Streaming and Video Recording now can be turned on simultaneously with no negative effect on performance
Ballistic Calculator feature makes every shot a kill. Point of impact is adjusted automatically with consideration of ammo type, range to target and...
Recoil Activated Video - focus on the game, let X-Sight handle the routine tasks. As the scope senses the recoil, video is automatically stored on the...
Ultra Low Power Consumption - over 18 hours of active use. No more lost opportunities due to drained batteries