Are clarity and focus the most important when you aim at your target? We're sure you will agree that, for hitting your target, it's important to see clearly. This is the role of a scope, right? Especially on a weapon as delicate in settings as the crossbow. Although some crossbows come with their own scope, do you know that some are not as high-quality as you would expect? That's why we recommend using a secondary scope – not just any, but the best crossbow scope!
After all, how else are you going to see improvement in your archery and hunting skills? However, the market is filled with various types, designs, and each comes with different cool features. So, you may need an expert's opinion in choosing the best product.
We did the research to help you identify the most important features and what to look out for when you go hunting for a great scope. We also highlighted great brands in our review section that will help you in making an informed decision when you go to purchase your own scope.
Our Top Picks
Things to Consider Before Buying
The best scope for your crossbow should have the characteristics that fit your style from the features below. These are what make the scopes useful and extremely effective in various conditions and situations.
Mount
If you don't mount your scope correctly, it will affect the accuracy of your shot. That's why one of the important features of a great crossbow scope is that it is easy to mount.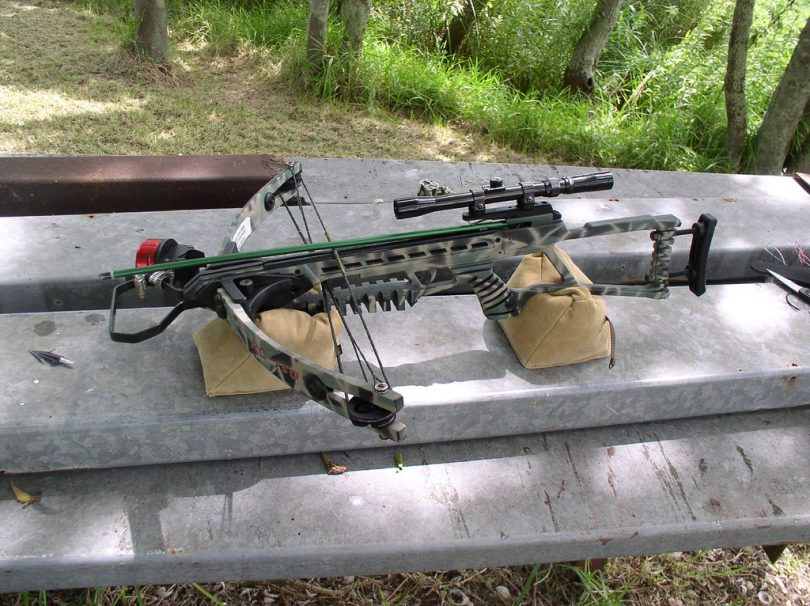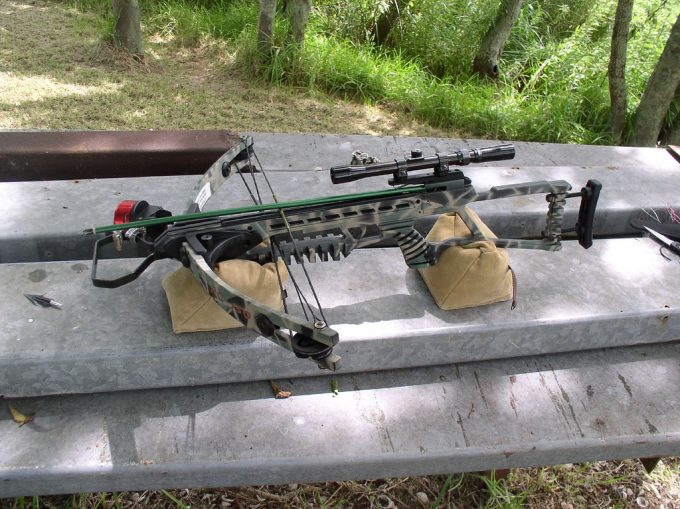 For this, you will need a good set of scope rings and a matching rail. Make sure you use the correct size so that your scope is mounted securely and there is no space for movement when you take a shot.
Weight
The ideal size of a crossbow scope is about one pound or less. If the scope is too heavy, it will affect your shot accuracy. You do not need to carry around a bulky scope while hunting, it will make you lose balance.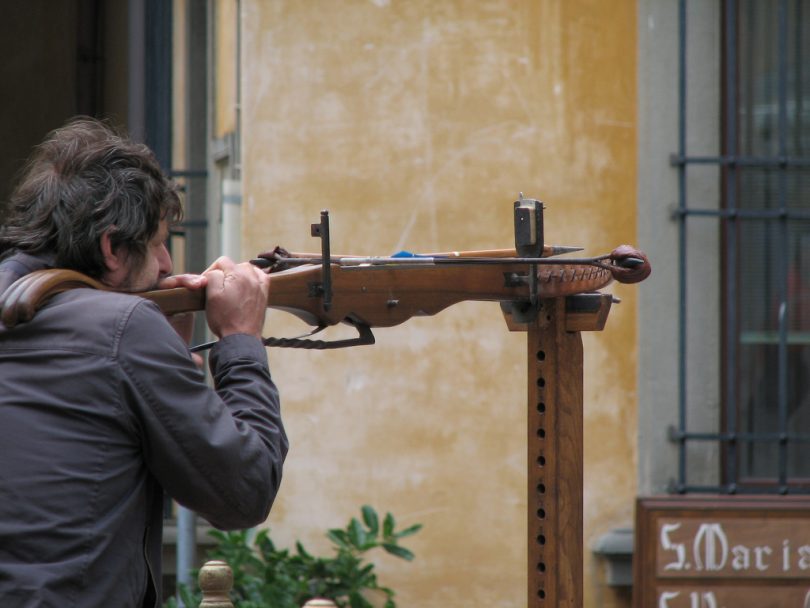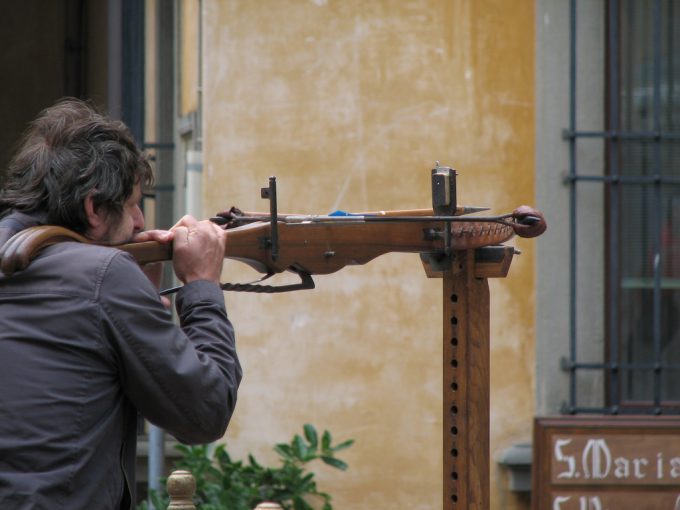 There are many lightweight scopes that will give you great shots. If you have a heavy scope, you can mount it towards the back of your crossbow to balance out the front heavy part of the crossbow.
Magnification
Hunting or Archery is not possible if you can't see your target. It is important to have great magnification, which will differ depending on the situation.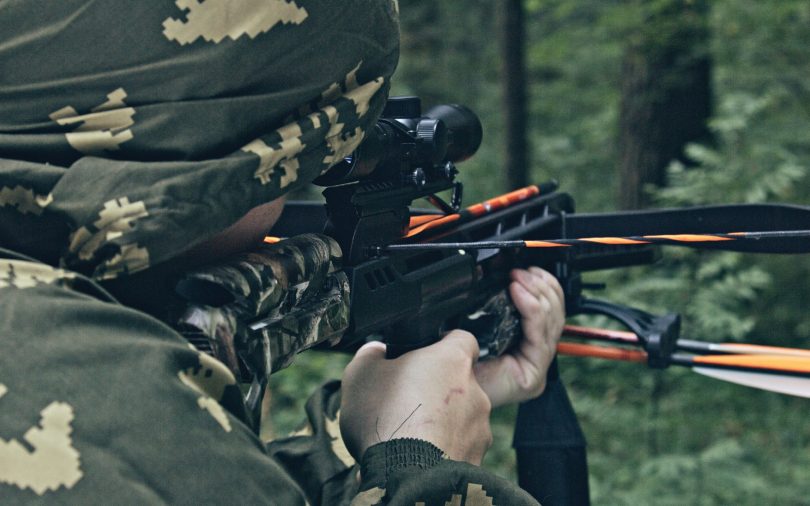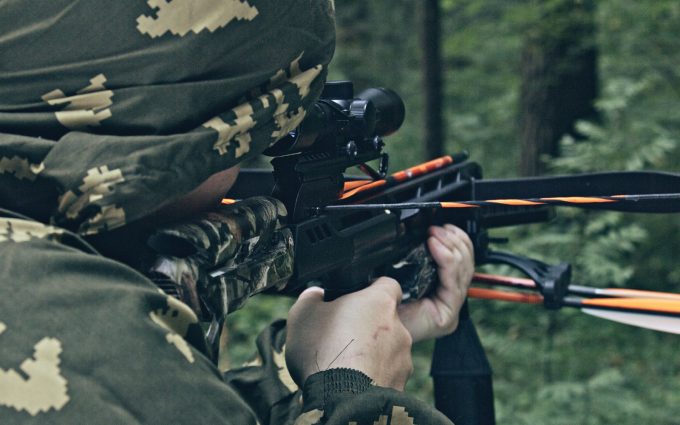 The best crossbow scope in the market offers powerful magnifications, giving you the option of zooming in or out as the case may be. However, you might want a smaller magnification for bigger targets and brush hunting, while a bigger magnification is better for hunting at a distance.
Eye Relief
Longer eye relief is important and as such, it is ideal to buy scopes that have a generous eye relief. It helps reduce strain on your eyes and protects your eyes from accidents that may result from hitting the eyepiece when you take shots.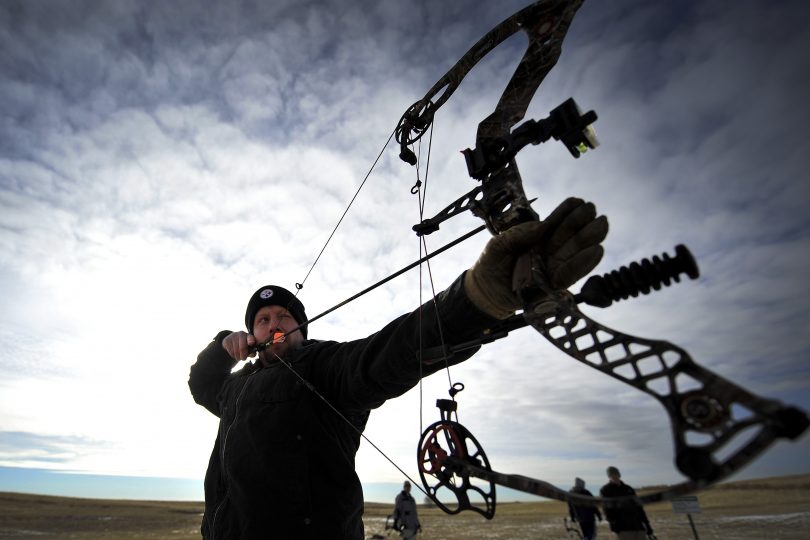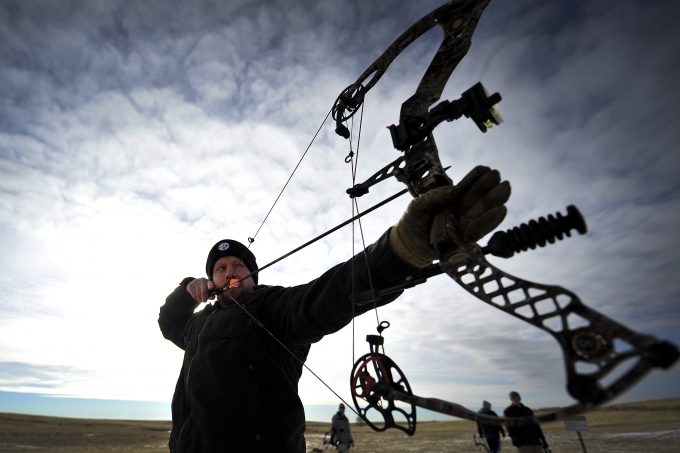 Some scopes have a bigger eye relief and are very comfortable to shoot with. But you might also be ok with a smaller eye relief if you can handle recoils ok.
Use Specific
Generally, crossbows are used for hunting, archery, and fishing and then this uses also have subcategories of uses. Your crossbow may be used for hunting swamp game, in that case, you would need to buy a scope that is water-resistant or waterproof, shockproof and fog proof. If you are only engaging in hunting at dusk or dawn, then you will need to buy a scope that will provide adequate lighting at that time of the day. That's when a bigger lens diameter comes into play, allowing more light transmission.
Scope Type
There are broadly four types of scopes in the market and every scope falls under one of them, or it is a combination of two types of scopes. They include Reticle scope, Red-dot scope, Laser scope and Optical scope.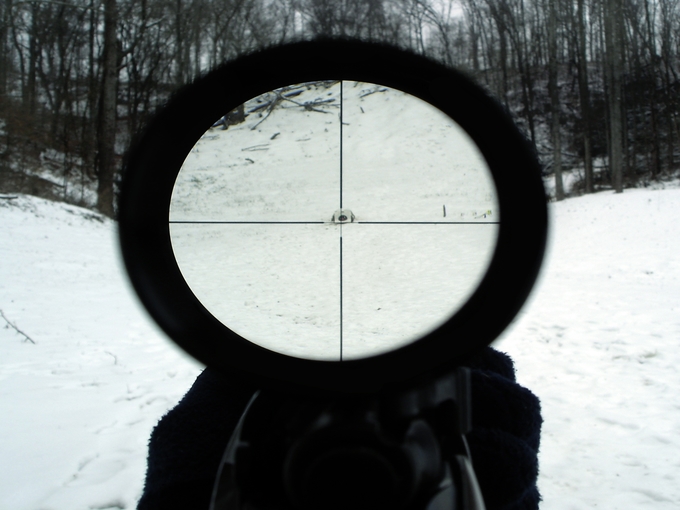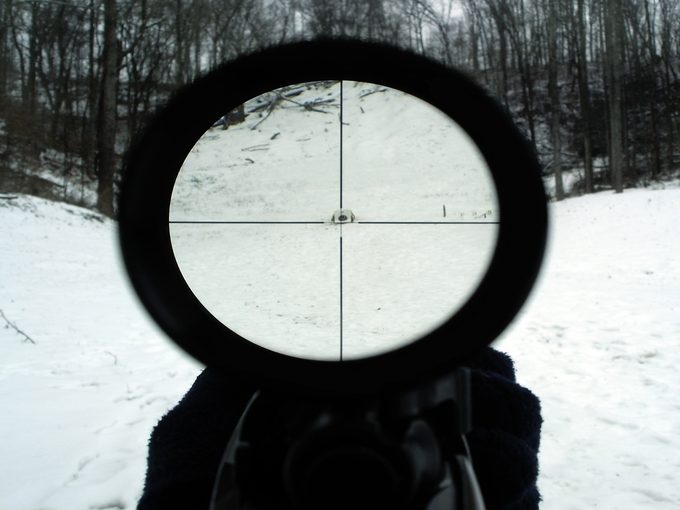 You need to know which type you will require for your crossbow activities. For example, the laser scope is ideal for wide range hunting where the prey can move suddenly. The red-dot scope is amazing for smaller targets, and the optical scope can do wonders at a distance.
Price
Although, not a technical consideration, this is a financial and vital consideration.  You have to decide how much you are willing to spend for a scope and if you don't mind going over for a crossbow scope that will provide some extra or user-specific features that you may need.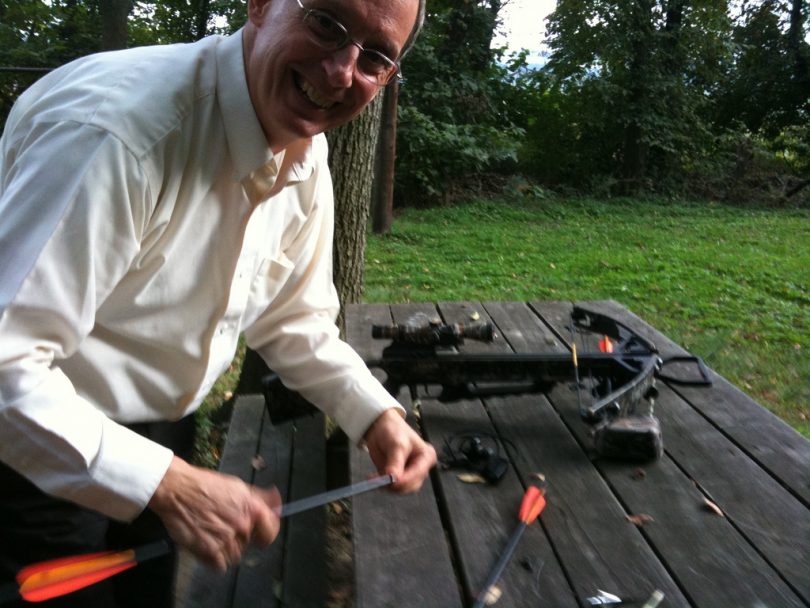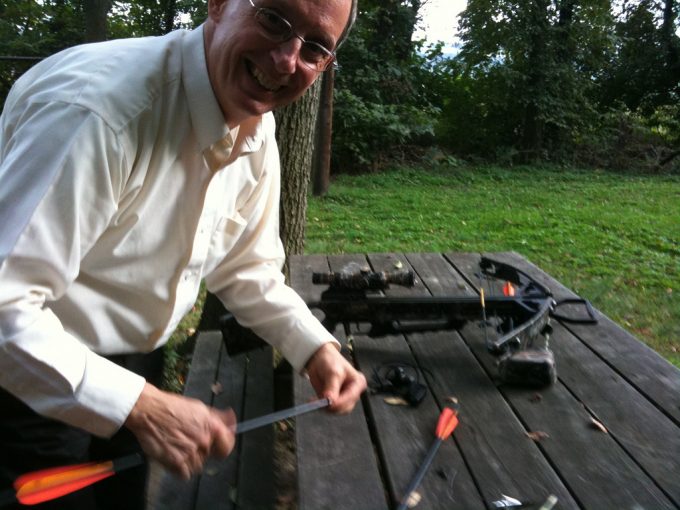 The key rule is to get your money's worth. It will be tragic to spend a lot on a scope and not be able to use it.
Top Products on Today's Market
There are many crossbow scopes in the market, but we have streamlined the options to seven best scopes for the crossbow in this review and they are:
Hawke Crossbow IR SR Scope
Price: Approx. $200
Weight: 13 ounces
Dimensions: 8.3 inches in length
Specific features: High performance, speed selector between 275 – 425 fps, high-level light transmission,  red and green illumination
Best use: Hunting, archery, sporting activities
Description: The Hawke Crossbow IR SR Scope comes with illuminated circles making it easy to use and sighting is a breeze. The crosshairs have the option of both red and green illumination, which is perfect for different times of the day. It is, however, important to note that this feature can only be found on the SR model.
It uses standard 2032 batteries. It can shoot as far 100 yards although the power magnification works using the same controls with your crossbow speed. This scope is very easy to set up, featuring clear lenses and lighted reticle which is graded at intervals of 10 yards for enhanced precision. It is also unique and great because it doesn't matter the speed of your crossbow, you are sure that this scope will work with it.
To optimize the light transmission, the optics are multi-coated. The 1-inch tube comes in black, with a matte finish.
PROS:                                                                      
High performance
Can work with any crossbow
Speed selector
Dual color
Precision reticle
Multi-coated 1-inch optics
CONS:
Uses same control for speed and magnification
Related: For such a high-performance crossbow, you will require an ideal mount, and the Hawke Sports Optics Match Mount is just perfect for it.  It features two pieces of rings and comes in black as well. This medium-sized mount is made of high-grade aluminum, shaped with double hex screws and has a recoil stop pin of 9 – 11 mm. It can work with a brand of Hawke optics, so, if you upgrade your Hawke scope in future, you don't need to worry about purchasing a new mount.
Truglo 4×32 APG Crossbow Scope
Price:  Approx. $75
Weight: 16 ounces
Dimensions: 9 x 1.8 x 2.8 inches
Specific features: Aircraft quality aluminum, 4-inch eye relief, range finding and trajectory compensating reticle, 4 x 32 mm magnification
Best use: Deer hunting, archery, sporting activities
Description: Truglo always makes high-quality scopes. This is no different with its special range finding reticle. The Truglo 4×32 APG Crossbow Scope has a unique, sleek look because it is made of aircraft quality aluminum which is scratch free assuring you of long-lasting durability. It also beautifully adapts to any kind of lightings, so if you want to take a shot in poor light, it will still work great.
The crosshairs intuitively use the horizontal line to estimate distance. Each cross hair representing a 10-yard interval beginning from 0 – 20 yards, 30 yards and so on. The reticle also compensates for the trajectory, making it great for hunting moving targets.
It has superb clarity, but mounting can be a bit challenging for some and may require, securing the scope on the rail to prevent it from moving, but when you get it mounted and sighted properly, it is easy to use.
PROS:   
Durable
Range finding and trajectory compensating reticle
Rubber eye guard
Lifetime limited warranty
4-inch eye relief
Leaf spring windage and elevation adjustments
CONS:
Mounting challenges
Difficult to sight it in
Related: The Barnett Crossbow Rope Cocking Device is great for this scope because it helps you pull without straining yourself or using a lot of energy just to cock your weapon or bow. It also gives accuracy while cocking, and comes with its own five-year warranty. Besides this, we love the Barnett Carbon 20 Inch Crossbow Arrows, 5 of them in a pack. These strong, lightweight carbon arrows are also durable with their improved wall thickness and half-moon nocks. They can work with the Ghost 350, Penetrator, Wildcat C-5, and Jackal crossbows.
Barnett 4X32mm Multi-Ret 17060 Cross Scope
Price:  Approx. $55
Weight: 0.8 ounces
Dimensions: 8 x 2 x 2 inches
Specific features: Multiple reticle crosshair systems, water-resistant, 0.87-inch dovetail mounting rings, 4×32 magnifications
Best use: Archery, water hunting, sporting activities
Description: This Barnett 4X32mm Multi-Ret 17060 Cross Scope has a multi-reticle that can be programmed up to five points. It is also great for any outdoor hunting activity that may involve getting into the water. You could be monster fish hunting and not have to worry about the water causing rust or damage because it is water resistant.
To complete its water-friendly properties, it is also has a shockproof feature to withstand recoil. This crossbow scope also features 0.875-inch dovetail mounting rings, which are great for an easy mount.
It has an adjustment knob that is specifically for the windage and elevation. However, the scope has inconsistent or wider yard intervals in the spacing of the reticle and is centered to 20-30-yards and the next is 50-yards and then 70-yards. It can work with any full sized crossbow in the company line and you can use the same scope at different times for any Barnett crossbows.
PROS:   
Water-resistant
Shock-proof
Five-point programmed
Compatible with all crossbows in the company line
Limited lifetime warranty
CONS:
No eye-relief
Mounting rings could have difficulty in fitting
Related: We recommend you get the pack of Barnett Carbon 20 inch Crossbow Arrows with 24 field points that contain five arrows. It is designed to be durable, strong and lightweight to give optimal accuracy and deep penetration of the target. It has improved wall thickness and features half-moon nocks. Also made by the same manufacturer, is the Barnett Crossbow Rope Cocking Device which works with the Truglo Crossbow Scope, designed simply to help cock your device without having to strain yourself or expend energy while pulling. It gives accuracy and comes with a five-year warranty
TenPoint 3x Multi-Line Crossbow Scope
Price: Approx. $150
Weight: 13.6 ounces
Dimensions: 10.5 x 3.4 x 3 inches
Specific features: Light, compact, 3 duplex crosshairs, 7/8 inch scope mounting rings, 3×32 mm magnification
Best use: Hunting, archery, sporting activities
Description: Only 7 inches long, compact and perfectly proportioned, light and durable, this TenPoint 3x Multi-Line Crossbow Scope got a perfect 5-star rating. Easy to sight and the 7/8 inches mounting rings included, prevents unnecessary movement, making it adequately secured. It has a 3x multi-line optics using the duplex crosshairs which is just one main crosshair and two multi- lines under it.
The diameter of the scope flip cap for this scope is 30 mm, and the speed can be adjusted, with 200 fps being the lowest speed setting. This TenPoint scope offers great accuracy, focus, and durability.
The 3×32 optics are fully coated to help light transmission, while the 3 crosshairs are calibrated to 20 yards, 30 yards, and 40 yards respectively. Although it is not illuminated, it offers great sighting and you will definitely get your money's worth.
We would say that disadvantages of this crossbow scope are definitely its smaller magnification compared to other crossbow scopes on our list and the fact that's not illuminated.
PROS:   
Compact
Light
Great reticle
5-star ratings
CONS:
3x magnification which can be considered smaller than other crossbow scopes
Non-illuminated
Related: Similar to this product the TenPoint L HCA-097-II Crossbow Scopealso features 7/8 inches scope mounting rings and it has fully coated 3×32 optics. However, it has illuminated color dots that have five light intensities and a 50-yard dot in addition to the crosshairs for 20, 30 and 40 yards. It is also bigger by 1.5 inches when compared to the TenPoint L HCA-097-II crossbow scope. TenPoint also designed a series of 20-inch Arrows made of carbon that can be bought along with their products.
Hammers 4X32CBT Crossbow Scope
Price:  Approx. $50
Weight: 11.5 ounces
Dimensions: 8 x 3.5 x 3 inches
Specific features: 3 1/2 inch eye relief, 4 crosshairs, red illumination, blue illumination, quick focus ring, 7/8-inch scope mounting rings, see-through lens cover
Best use: Fishing, hunting, archery, sporting activities
Description: The Hammers 4X32CBT Crossbow Scope is a one-piece tube made of durable aircraft quality aluminum but finished with anodized non-reflective matte. It has fingertip windage and elevations adjustments, a quick focus ring at the end of the eyepiece for getting clear and precise shots. It uses a CR2032 lithium cell battery.
With the option of red or blue light, you can pick what works for you. The scope gathers in enough light to make the reticle clear in low light conditions when the setting is on black or off.  It is easy to sight and can be used in water sports, fog conditions do not reduce its performance.
It has five-level brightness settings, four reference points on the yardages with its four crosshairs thereby enhancing accuracy and precision. It also has a 4 x 32 mm magnification, plus you are sure to enjoy 50 yards of free parallax when in use. The brightness could be a problem for people who do not like bright adjustments, though.
PROS:
Super brightness
Water and Fog performance
Shockproof
Great 3 ½-inch eye relief
Parallax-free up to 50 yards
CONS:
Widely spaced elevation lines
Overly bright illumination
Thick crosshairs
Related: Frequently bought with the Hammers crossbow scope is the popular and people's choice the ANTSIR Carbon Crossbow Arrow designed with a 4-inch vane feathers that can be replaced with broadhead or tip. The vane is made up of two blues feathers and one white with an aluminum insert that makes it easy to screw in the arrow tips. The pack contains 12 arrows that have consistent wall thickness thanks to their composite carbon shafts. The 20-inch arrows have half moon shape nocks, made of carbon that can be bought in addition to their products.
Nikon 8461 Bolt XR Crossbowx
Price:  Approx. $170
Weight: 11.2 ounces
Dimensions: 8.1 x 6.1 x 1.55 inches
Specific features: 3.4 inches eye relief, BDC 60 reticle, 3×32 magnification, quick focus ring, zero-reset turrets
Best use: Fishing, hunting, archery, sporting activities
Description: The Nikon 8461 Bolt XR Crossbow is unique in so many ways, the first being the brand name as Nikon is known for great premium quality, a worldwide trusted brand. It features a BDC 60 reticle helping you hit targets as far as 60 yards with a velocity of 305 fps. It has 3x magnifications, but what distinguishes it from other 3 x magnification scopes out there, is that it transmits 92% of light thereby ensuring brightness. It also has a quick focus eyepiece with +/- diopter adjustment.
The Nikon 8461 Bolt XR is fitted with a ballistic match technology that makes it able to match any crossbow velocity and bolt weight. You can sight at 20 yards using the zero-reset turret, lift the loaded adjustment knob, and re-engage after rotating to zero. You enjoy almost 3D clarity thanks to the anti-reflective compound used to coat the lens.
It is easy to sight with great precision because it can hit 1-inch dot that is 72 yards away. It also has a large ocular bell, 3.4 inches eye relief and it is water, fog and shockproof. We like the lifetime warranty, although limited and you can also take advantage of the no-fault policy that Nikon operates
PROS:
Not speed specific, so it can work with any bow
BDC 60 reticle
Water, fog and shock resistant
Great clarity
Great brand with a 5-star rating
Related: You will also require a bolt case to hold your bolt for your Nikon 8461 Bolt XR and we recommend the MTM Crossbow Bolt Case made from polypropylene. It can hold up to 16 bolts that are 23.2 inches long, stackable and keep them securely. It has a snap latch design, strong hinge and moved notched padding made of foam to prevent the bolts from rubbing against each other which may result in damage. Other useful accessories are the MTM Broadhead Box and the Lansky Broadhead Sharpener with Broadhead Wrenchdesigned to keep your bolts secured, and easy to carry.
Excalibur Twilight Dlx Crossbow Scope
Price:  Approx. $250
Weight: 1.6 ounces
Dimensions: 25 x 13 x 3 inches
Specific features: Graded chevron up to 60 yards, 6×44 mm magnification, green lighting
Best use: Dusk and Dawn hunting, archery, sporting activities
Description: The Excalibur Twilight Dlx Crossbow Scope is really true to its name. A scope designed to make low light problems a thing of the past. If what you hunt is only out in a really low light, like at the crack of dawn, twilight or in the dead of the night, then the Excalibur is the right scope for you.
It is the low light solution for the really dark night as many of our users have testified. The reticle is illuminated to help you see your crosshairs and take your shots. The Excalibur Twilight Dlx scope can also work with different crossbows because it is designed to match the crossbow speed.
It is made of durable materials of high quality. It features a multi-range reticle with graded chevrons up to 60 yards. You will require the correct scope rings of 30 mm to fit it onto some other model of crossbows. The eye relief can be better and the scope packs a lot of weight, but it is very sturdy.
PROS:
Works best in low light or twilight
Excellent lighting
Illuminated reticle
CONS:
Poor eye relief
Too heavy
Related: We advise you to buy the Excalibur Scope Ringswhich are 30 mm in diameter. They are made of quality material and designed to fit on 7/8 inch dovetail rail to help you fit on the crossbow. The scope rings are necessary to make the scope easy to mount and prevent movement while shooting. You may also need the Excalibur Serving Wax to use on the crossbow strings to protect it, increase flexibility, make the strings long lasting and reduce serving wears. It is easy to use and apply.
Wrap Up
The above information will help you make a useful decision when choosing the crossbow scope, so it will be perfect for your needs.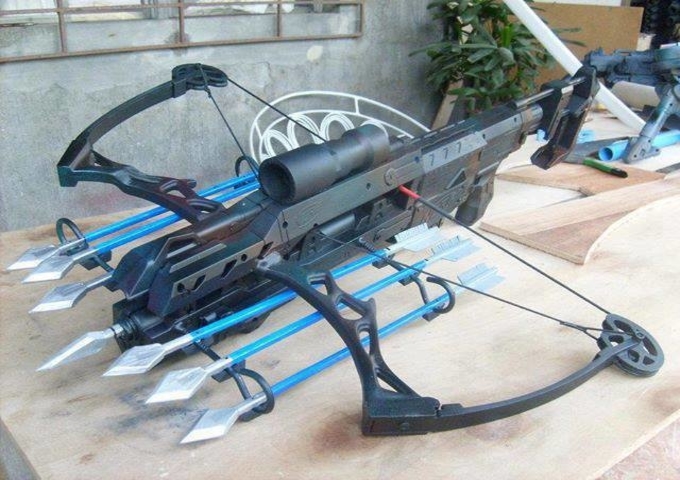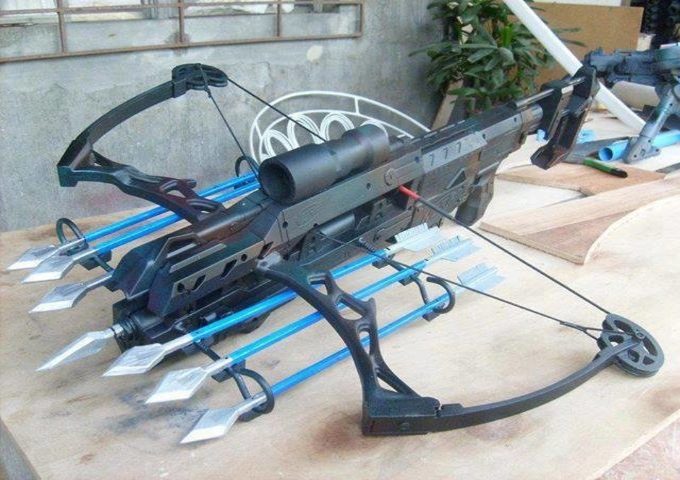 First, we talked about the most important features so you will be able to choose even though you're just starting with this cool outdoor activity. The second part of the article was dedicated to the best product available on the market today and we hope you'll manage to find at least one that falls into your needs.
We would like to hear your feedback, suggestions, and questions. Also, if there are any great products that we failed to mention or review, please let us know in the comments section, below.