When the red dot sights optics first came into the market, many people wondered whether they would be as effective as the iron sights on rifles already common and popular. But this question was answered almost immediately because the red dot sights are a common sight in most pistols today and they tend to be the best pistol reflex sight.
If you have been keen on the gun industry, you have seen that many people are beginning to mount the red dot sights on their guns. Why do you ask? It is because of the effectiveness that they have shown while in use by many people.
This set up has been applauded as more practical and made gun carry conceal easier and also gun fighting. However, before we explain other benefits you can find below – look at the comparison table and find one best suited for your individual needs.
Our Top Picks
Advantages of red dot sights for pistols
They are Effective in Low Light Shooting
If the brightness of the red dot is managed well, then it will be much better than the iron sights in low light areas. The red dots are available with manual controls while some others have automatic sensors. There are a couple of things to consider if this technology is going to serve you well in the night or dark places. The dot should be too bright or too dim. It will become useless if no equilibrium is achieved when adjusting this necessity.
Easy to Use With Night Vision
There are only two ways that one can use a pistol efficiently when using night vision gear, IR lasers or red dots. Red dots are very easy to use while wearing night vision devices. Your firearm may appear out of focus while looking but the red dot will still be crystal clear and easy to see.
Excellent for People With Poor Eyesight
On instances, while the target might not be in focus, you can still make it aim and make straight hits. In this same way, if you have poor eyesight and find it hard to concentrate on a front sight post at all, the red dot will help you through. Red dot always appears in focus no matter how far your target seems.
Acquisition of Sight Picture is Faster
With red dots, you do not have to focus on keeping a front sight aligned with a rear view.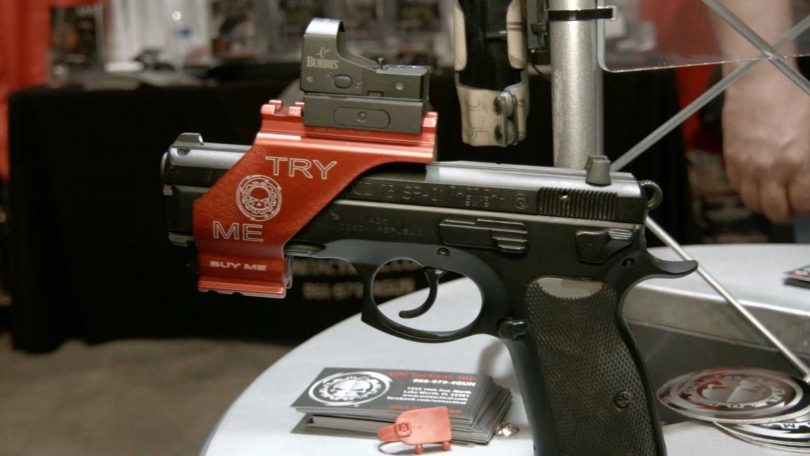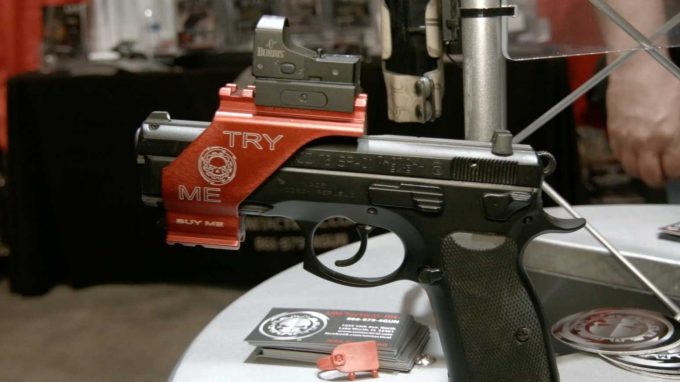 It is because the red dot makes sighting on your target much easier even in long range or very close range shots. In situations where there is no room for a mistake; it has got to be a clean and precise hit.
Situational Awareness
You do not have to keep shifting your focus from your sight to your target while you are taking shots. The fastest shooters are usually those with red dots on their pistols because they don't keep shifting their focus between a target and their sights. Having to focus back and forth will make ones shot times slower.
However, many people tend to keep off the red dot sights for pistols because of their cost, but there is no need to worry. They are becoming popular meaning that the price keeps going down. But if you are keen on excellent performance, then you save up and get yourself one of this. Others are skeptical of their performance and think that they are overrated, but I would advise that you read reviews and ask anyone you know has used this technology. I am sure you will get some positive vibe.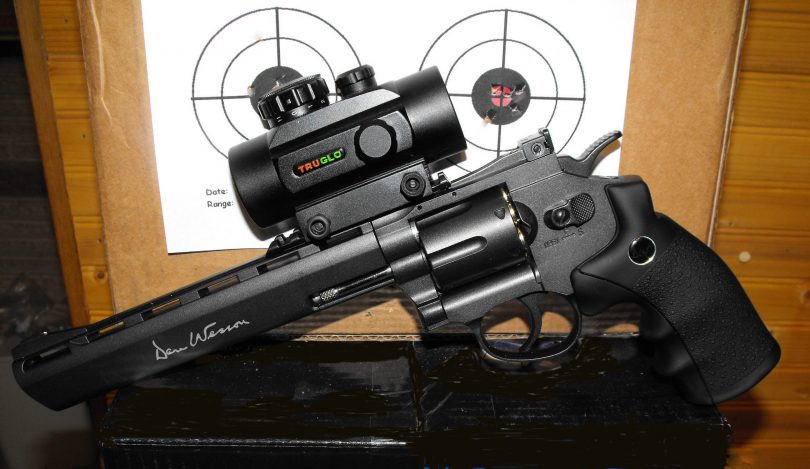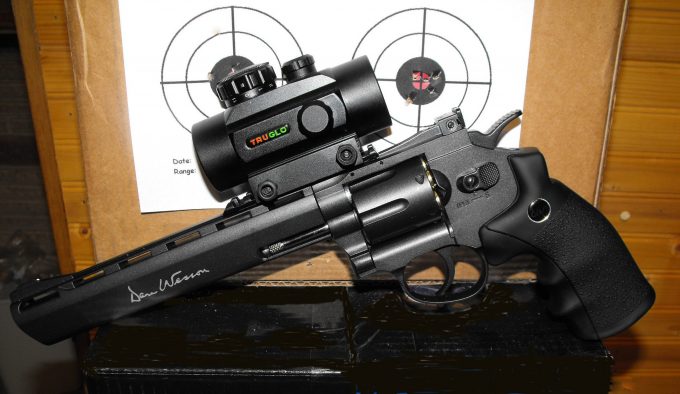 When many people try this red dot pistol for the very first time, they find it hard to use but do not be discouraged, all you need is practice. Eventually, it becomes easy and comfortable to use
Features to Consider Before Purchase
You will no doubt want to do some research into these areas.  There is no one size fits all sight, so you will be forced to make decisions and rank what is most important to you so that you get the sight that you need, not one that has distracting cool sounding features you won't need.
Your Needs
Make sure you choose what will suit your needs. Ask yourself what you will be using the sight for. There is variety in the market thus you have to ensure the variables available suit you. It ensures that you avoid disappointment.
Durability
It is a critical factor because no one wants to keep buying something new just to use it for a very short time. The slide of your pistol keeps racking back and forth with an awful lot of many times. If a red dot is of low quality, and then it won't last with that kind of stress.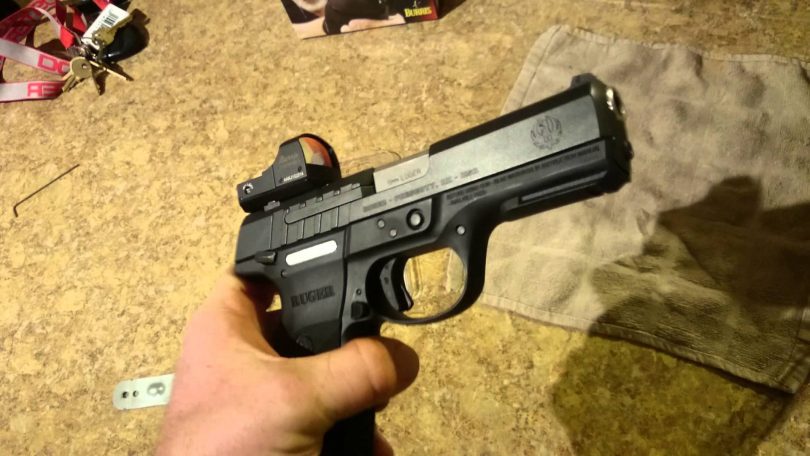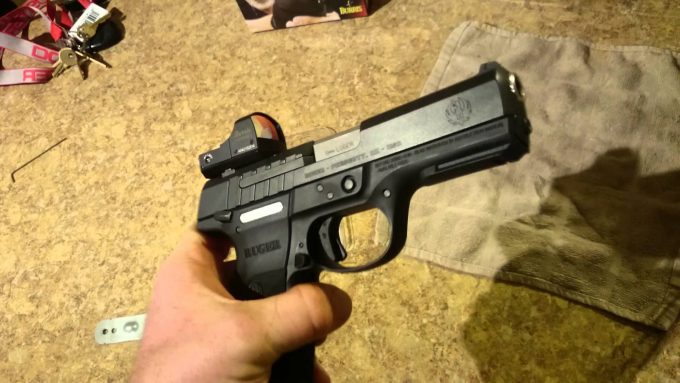 Worse still, many companies do not make mounting solutions for the unpopular red dots. It may be a sales strategy to lure customers to buy the better quality options, it isn't a bad one if you will get the best for a slightly higher price.
Battery and Power
Battery life is an important factor to consider when choosing a red dot sight mainly because, for most of them, battery power illuminates the reticle. You should note that reflex sights that use LED illumination have more battery life than the holographic ones. They can stay on for as much as 1000 hours before going off. It is mainly because LED lights use microscopic power. The holographic sights use lasers that need much more energy.
Technology has created other power options that are not electronic such as batteries which use fiber optics or tritium capsules. Unfortunately, they are not as effective as the forms of power named above because they easily wash out in brighter locations. If you are willing to spend a chunk for a great battery, some sights run for years without having to be replaced but are quite expensive.
Reticle Style
A reticle is an aiming point that is projected onto the objective lens while shooting. It is illuminated to make it easy to hit your target. Therefore it is necessary to know the type of reticle you need. Some reticles are just a simple dot while others are more sophisticated in design e.g. cross, star, and bull's eye.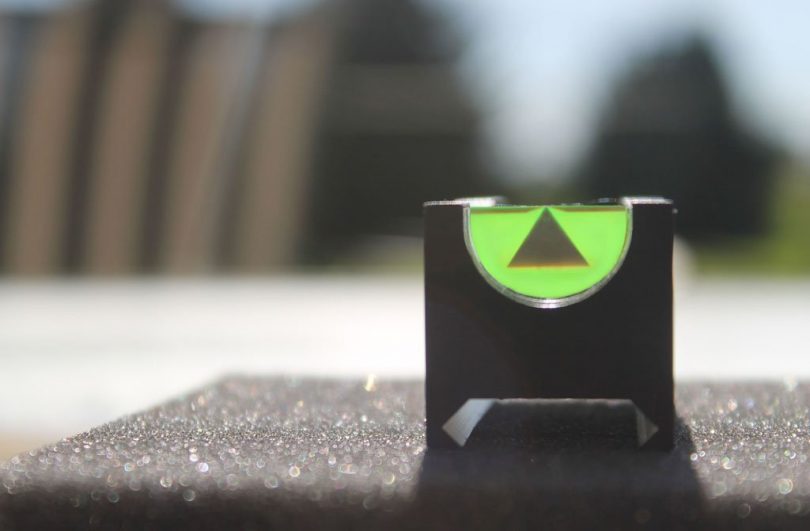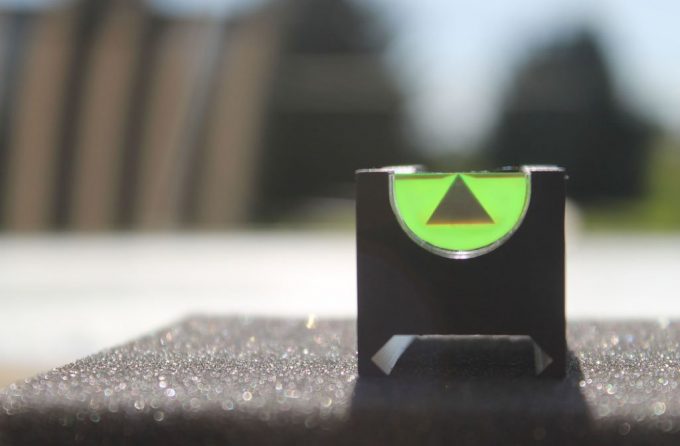 You should choose the reticle based on your needs, to explain this, to shoot from a farther distance, a smaller dot would be the best while a larger dot would work well for close a close range shot. With the high-end sights, you have the option of changing the reticle style depending on the situation at hand.
Reticle Projection
It just means the provisions that make the red dot sight unique. Sights are classified by the way that they project the reticle, either reflex or holographic. Reflex sights are mainly used by hunters while the holographic is utilized by the military and law enforcement. The reticles for holographic sights have more detail that is used for strategic shooting.
Device Design
It depends on the kind of technology used by the manufacturer and their classification. There are two main types of designs, namely closed/ tube and open. The closed design houses all the components of the device. It is considered best for sunny locations because it is built to block the sun thus providing a clearer view of the target.
The open design is smaller and is less bulky because they do not have too many components. They are very bare and only house the by window and illumination source. Their downside is that they don't work well with filters like with the closed design.
Top Products on the Market to Consider
Find the best pistol reflex sights reviewed here and find one to help you with your low-light shooting and long-range shooting at the same time.
Trijicon RMR
Price: $500 – $600
MOA dot: 9
Magnification: 1x
Objective sight window: 45 mm
Weight: 8.8 ounces
Specific features: Unique patented housing shape, 1x magnification bullet drop, true color multicoated lens, adjustable windage, versatile sight with 9MOA DUAL-illuminated RMR
Best use: Hunting
The Trijicon RMR has a tritium phosphor lamp that illuminates the reticle in low light conditions allowing you to see the target clearly and not miss your shots because it can glow in the dark. The fiber optics helps to balance the brightness by adjusting it appropriately in a different kind of light.
The housing shape of the item contributes to maintaining the lens of the pistol sight. If it is impacted with any form of force, it diverts it away from the lens thus increasing the durability.
The multicoated lens creates good transmission of light when you are aiming at a target. It promises you a precise shot and avoids repeating.
PROS:
Available with different color dots
Dot is visible in light conditions
Well built
Lightweight
No need of replacing batteries
CONS:
The included mounting screws are long
Does not co-witness with a factory Glock sight
Related: The Trijicon AC32064 Mounting Kit for Glock MOS models and Trijicon RMR Mount Sealing Plate Glock MOS.  These are a must if you want to pair this product with a Glock.  The mounting kit has the extra pieces to accomplish this and the sealing plate allows the sight to be submerged.
Burris Fastfire III
MOA dot: 3
Magnification: 1.07x
Objective sight window: 21 mm x 15 mm
Weight: 2.1 ounces
Specific features: 3 MOA dot reticle, high quality, tool-less windage and elevation adjustments, low battery warning indicator, automatic brightness setting.
Best use: Target shooting
Sportsman Supply Inc. created one of the most versatile red dot sights in the market today, with the Burris Fastfire III. It has been designed to increase your shooting speed and accuracy. It is loved by many for its simple push button.
It can be mounted on shotgun, pistol or hunting rifle giving you a variety to work with. It saves you money if you own any of the guns named above and still you quality. The Burris fast fire III ensures that you do not worry about achieving accuracy or finding your target. All you have to do is aim and shoot.
There is a power button that allows you to adjust brightness in three different levels based on where you are or how you prefer it and also alerts you when the battery is about to go off due to little power. The device has been tested and approved of quality and reliability thanks to it's the high-quality materials that have been used to create it.
PROS:
Simple to use by pushing a button
Lightweight
Mounts to any weapon including semi-automatic pistol
Large field-of-view
Comes included with a Torx wrench, screwdriver, adjusting disc, protective cap and CR1632 battery
Related: The Burris FastFire Mount for Picatinny Rail is a natural choice for mounting this optic onto your favorite pistol.
Sightmark Sure Shot Reflex Sight
MOA dot: 3
Magnification: 1.07x
Objective sight window: 45 mm
Weight: 6.4 ounces
Specific features: Multi-reticle, built-in weaver mount SM13003B, 3MOA dot, wide field of view, quick target acquisition
Best use: Hunting
The Sightmark Sure Shot Reflex Sight comes in two main colors; matte black and camouflage finish. The Sightmark series is unique mainly because of it 4 different reticles that are applauded for their clarity and precision namely, 3 MOA dot, 10 MOA dot crosshair and 65 MOA dot with a 3MOA dot.
It is light in weight and provides a full field of view which makes it a perfect go-to for hunting and combat situations. You can adjust the brightness accordingly.
A built-in weaver mount is featured and is compatible with shotguns, rifles, and pistols. Durability is assured with the aircraft- grade aluminum construction materials. You will not be disappointed even in rainy weather because it is water resistant and also shock proof.
PROS:
Made with durable material
Has a wide FOV
Great for target shooting and rapid fire
Adjustable reticle brightness
Has a built-in weaver mount
Lightweight
CONS:
Slants slightly to the left when mounted on a dove rail
Related: The NcStar Offset Rail Mount gives you a stable and secure way to make sure this is mounted to your pistol.
Bushnell AR Optics First Strike
MOA dot: 5
Magnification: 1.07x
Objective sight window: 52 mm
Weight: 2.1 ounces
Specific features: 1.0x magnification, multicoated optics, 5 MOA Red Dot reticle, battery life conservation, fully waterproof and shock proof
Best use: Hunting
The Bushnell AR Optics First Strike is known for its excellent array of products that efficient and easy to use. To top it all the prices are quite friendly as you could get this device for about $140-$200 from different online shopping platform and local dealers.
It is fully waterproof and shockproof proving that even though nature cannot be controlled, you are sorted by this excellent piece. It is designed to give the ultimate performance with the blazing fast target acquisition, peak accuracy, and excellent aiming abilities.
It is also dazzling and would function even in the darkest of places. The multicoated optics featured on the 5 MOA red dot helps to boost in low light and conserves the battery life by automatic brightness based on the lighting of a particular area.
Your mobility is guaranteed to be easy as this device weighs only 2.1 ounces making it less bulky. This makes movement much easier. It also has an integral mount and riser block to position the sight at your preferred position.
PROS:
Compact
Mounts perfectly on top of a Bushnell AR scope
Lightweight
No need of adjusting brightness
CONS:
The dot is a bit fuzzy at times
Related: The NcStar Offset Rail Mount gives you a stable and secure way to make sure this is mounted to your pistol.
CVLIFE Red Green Laser
MOA dot: 10 and 3
Magnification: 1x
Objective sight window: 33 mm
Weight: 7.2 ounces
Specific features: Screen size 22 mm x 33 mm, reflex sight type, four reticle patterns, allen wrench, high-grade aluminum alloy
Best use: Target shooting, hunting
The CVLIFE Red Green Dot Laser is constructed of high-quality material of high grade of aluminum alloy that assures you of durability. Every pistol user want clarity when making shots, and this is also provided for with the anti-glare reflective coated lenses that give very precise optical ability.
Unlike many devices listed here, it has a 3-position rheostat illumination both in green and red colors. There are four reticles that come with a quick adjustment knob that you will use to choose the reticle type that you prefer.
It is given full protection with the full rubber cover and also has a lifelong battery. The laser sight scope is designed for target and works very well for hunters as it can shoot at quickly moving objects.
PROS:
Excellent optical clarity
Has a 3-position rheostat illumination
Included integrated mount and rubber protective cover
Worth the money spent
Related: ACCMOR 2 point rifle sling and CVLIFE Bipod are great additions to this scope, the 2 point slight gives you an easy way to carry your rifle without worry of bumping the sight.  The bipod gives you a stable surface to shoot from when it comes time to take your shot.
Browning Buckmark Reflex Sight
MOA dot: 3
Magnification: 1x
Objective sight window: +-30 mm
Weight: 8 ounces
Specific features: High-quality material, four reticles, rugged aluminum housing, mounts to a standard Weaver-style base.
Best use: Hunting
The Browning Buckmark Reflex Sight is a device that you will thoroughly enjoy not only because of its affordability but also the kind of experience that it offers with its amazing features. It is also easy to use especially for new shooters will the various advantages it offers.
First, this device has a rugged aluminum housing that makes it easy to hold and hard to slip making it safer to use. A lithium battery has been used to power this device and ensures the preservation of power. The four reticle options give you the freedom of choice for what suits you best.
You have assurance with this product as the Browning is now celebrating 134 years of existence. Their products can be trusted and this shows that this must be a reputable company to have lasted that long.
PROS:
Quality materials used
Mounts to a weaver style base
Has a 7-position brightness control
Holds zero well even when shooting with a shotgun
CONS:
Distortion takes place when shooting at different angles
Related: The Browning Buckmark One Piece Matte is just the thing to mount this Browning sight on nearly any handgun.
Ohuhu Reflex Sight
MOA dot: 1
Magnification: 1x
Objective sight window: 33 mm
Weight: 4.2 ounces
Specific features: Tubeless design, multiple reticles, built in mount, parallax corrected and unlimited eye-relief, ultra light
Best use: Hunting
The Ohuhu Reflex Sight was designed for a more accurate shooting experience especially when aiming at moving experience. It is lightweight as it weighs only 4.2ounces, but this should not fool you because it is very durable. It is also shockproof and waterproof, and so you can use it even in wet or rainy conditions.
It has four reticle patterns that you can choose from based on your present needs. These patterns can be illuminated in both red and green.
The sight is of an open design and is tubeless. It will allow you to view the reticle without any hindrance at all. It will then allow you to aim and fire accurately and very quickly.
PROS:
Has a secure mount
Configurable reticle
Great battery life
Great to use for close-range shooting
CONS:
The selector for choosing the reticle can move under recoil sometimes
Related: ACCMOR 2 point rifle sling and CVLIFE Bipod are great additions to this scope, the 2 point slight gives you an easy way to carry your rifle without worry of bumping the sight.  The bipod gives you a stable surface to shoot from when it comes time to take your shot.
Vortex Venom Red Dot Load
MOA dot: 3
Magnification: 1x
Objective sight window: N/A
Weight: 5.6 ounces
Specific features: Red dot, aluminum housing, long battery life, Multicoated lenses
Best use: Target shooting
Vortex Optics is a reputable company that offers quality and reliable products judging from this Vortex Venom Red Dot Load and other products. The venom red dot sight makes your pistol very accurate just like its names.
It has a 3 MOA dot that enables rapid target acquisition on fast moving objects while providing a definite point of aim. The aluminum housing ensures that this device is durable no matter what kind of conditions it might come into contact with.
The multicoated and high-quality lens offers a clean and full field of view. It also has a 14-hour auto shutdown feature that lengthens battery life. When on the lowest setting, it can go for up to 550 hours while still on.
PROS:
Superb customer service
10 Levels of brightness settings
Great warranty
Holds zero well under recoil
CONS:
Red dot shuts off and complete unit replaced by Vortex
Related: If you have a number of different pistols that you may be swapping this sight between, you'll want to consider the Vortex Venom Quick Release Mount Riser.
Final Thoughts
If you are looking for durability, affordability and high-performance red dot sight for your pistol, you have hit the jackpot when you get yourself a red dot sight. They are great to work with night vision, great aim and you can even use them with your one hand.
The guide above is detailed on a variety of devices that you can choose from and get the best service. Now it is your turn, we'd love to hear which option you went with in the comments section below. Don't forget to share this out on social media as well.