When you are in the market for the best long range rifle scope, you may ask yourself a few questions regarding the qualities presented by the available devices. More so if you are a hunter, or are in tactical or competitive shooting you'll not want to buy substandard equipment.
That said you may get lost in a maze of scopes flooding the market today. What you need is a good list of the best rifle long range scopes, like this one.
The scopes on this list aim at engaging your rifle in targeting further with extra precision. These devices offer the most viable provisions for parallax, windage and elevation adjustments. We hope it comes in handy as a reference point for making the next decision of a long-range rifle scope.
Our Top Picks
Features to Consider Before Purchase
Quality of the Lenses
Clarity is of utmost importance in long range shooting. It determines how well the image will appear over the distance you prefer.
To differentiate between targets and their background, you'll need high-quality glass for the clearest view. Although the measure of value is subjective, you'll want to examine the lens of the particular scope you choose.
Another important aspect of the lens quality is that it will let you know the real surroundings of the target. This is by being able to read the physical aspects like if it's windy or not, or whether the vegetation is on a hilly platform. This will guide you in making the correct adjustments to meet the conditions of the range you aim.
Reticle
You'll encounter different reticle configurations including MOA, MIL and BDC (Bullet Drop Compensators). To achieve high accuracy, MOA and MIL dots are preferred because they offer a quick way of making adjustments.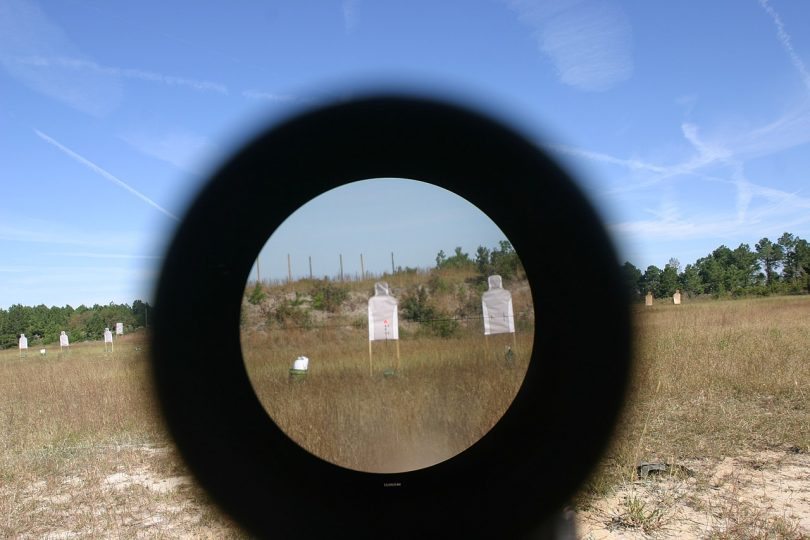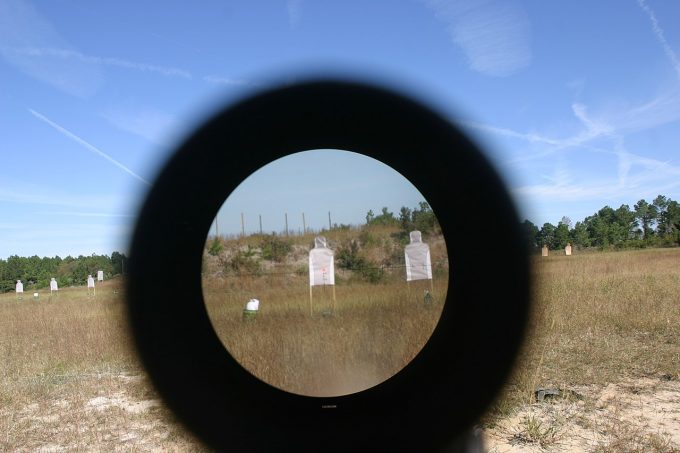 They are better in allowing consistent parallax compensation when sighting as is the case when working with variable magnification power.
Some scopes carry MIL reticles and MOA adjustment settings, they are not complicated to use, but you'd want to take a scope that has both alignments with the same configurations. For the BDC reticle, they require that you use specific load and cartridge and may not expand the range as is preferred.
Scope Construction
For the purpose of long range scopes used every day, one-piece construction is better than an assembled tube. It gives the device durability and a method of fast sighting in because most one-piece tubes allow for easy reach to the turret.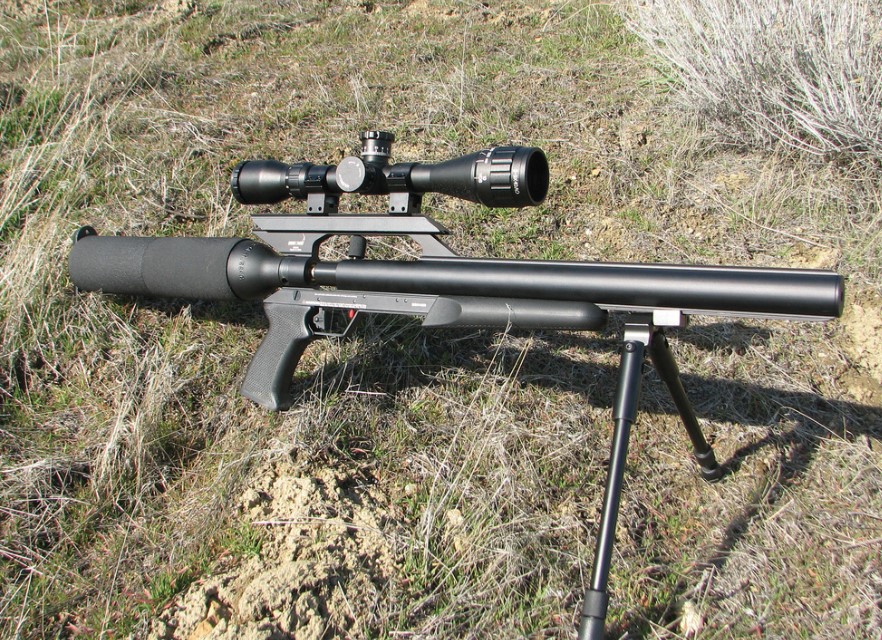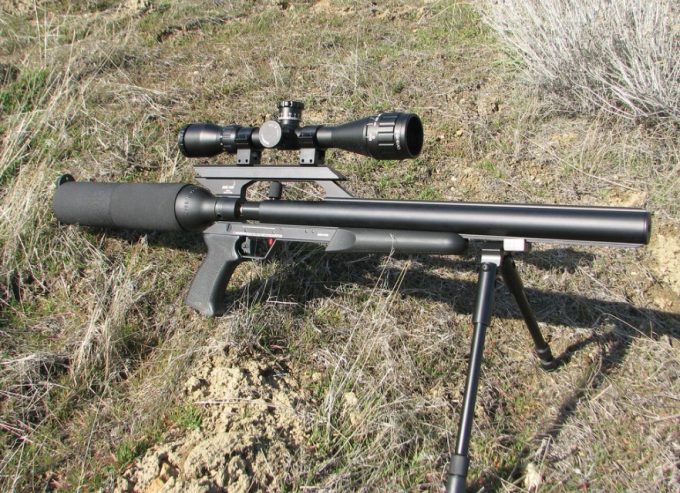 The design should be in a durable body like aircraft grade aluminum. As one ventures into dangerous fields, the consistency of the shots will be affected by how well the scope can take recoil.
Magnification Power
Most long-range scopes carry a variable power to allow for range expansion. The difference is whether the power varies in the low range say from 3x-16x or in the high range from 10x-30x and above. For stationary shooting, the high-power variance may not affect you because you have the specific aim laid in front of you.
But to hunters, low power would be better because the surroundings are unpredictable and you may need to shoot at close range. With high magnification, you may not see a raging animal pass 30yards before you. Choose the power that suits your particular shooting conditions.
Top Products on the Market Today
Nightforce Optics NXS Riflescope
Weight: 2 pounds
Dimensions: 15.2 inches
Specific features: large objective lens, variable power, MOAR-T reticle, durable frame, 30 mm tube
Best use: Varmint hunting, competitive shooting
The Nightforce Optics NXS Riflescope is one of the top rated long range riflescopes on the market today.  It is the finest scope that the military and hunters swear by if they are going to make that kill with absolute accuracy. This scope has a 56mm objective lens which is quite heavy but serves the purpose of long range shooting.
A big objective lens means high light gathering capacity. This lens combines with an excellent exit pupil of 10.2mm at the lowest power and 2.5mm at the highest power.
It carries a high power of between 5.5x-22x which indicates a slightly smaller field of view. This compromise is however not a drawback because with shooting over 1000 meters, you just need to focus on the specific target.
Carrying a 30mm tube, this scope allows for easy setting of windage and elevation at 100 MOA since it sits low on the rifle. It features an MOAR-T reticle that allows 1Mil dot windage and elevation adjustments. The unique thing is that it has a zero stop that lets you return to zero each time you take a shot, giving you repeatability.
This scope has a construction from aircraft grade aluminum that makes it weather proofed and shock proof. It comes in handy when navigating through rough terrain.
It delivers performance with its titanium beta erector spring. This tension spring is known to give a higher pressure than seen on other scopes. It helps the device to remain consistent and take recoil with ease. This scope is hence wired for the most tactical situations for absolute accuracy.
PROS:
High speed and accuracy
It has a zero stop function
Water resistant and weatherproofed
56mm objective lens
CONS:
It's an expensive scope, but many users have come to appreciate the high-quality
Related: To protect your scope lens from debris and dust include the Nightforce Optics Flip-Up Lens Cap for this exact model. It's easy to install and use, aided by a spring for fast flip up. It covers the glass entirely, and it can also be of use with other scopes. Another incredible unit to add is the Clamp-On Power Throw Lever by Nightforce. It helps to get a firm grip on your scope even when wearing a glove to make adjustments.
Burris XTR II
Weight: 1.9 pounds
Dimensions: 14.88 inches
Specific features: Reticle is in first focal plane, variable magnification, short eye relief, zero stop technology, weather proofed, maintains the zero
Best use: Hunting
The Burris XTR II explores advanced technology to manage most of its functions. This is a tactical riflescope with a niche among military and law enforcement personnel. It showcases high optical quality with a variable magnification between 4x-20x.
This means the user gains a relatively full coverage from the lowest to the highest magnification. With variable magnification comes a reticle that sits on the first focal plane.
This shows that as you change the magnification, the reticle changes to accommodate the new adjustments. This way you can keep up with the target, and you can quickly adjust for trajectory.
It carries a 50mm objective lens, perfect for making accurate adjustments when sighting in. With the provision of 90MOA elevation and 55MOA windage adjustments, every shot is precisely set to the target.
This scope allows for a short eye relief of 3.5-4.25 because of the objective lens. It helps the scope mount towards the rear of the gun and making follow-up changes is a breeze. You'll like that it maintains zero so taking consistent shots is a breeze.
This makes it easy to take shots at fast moving targets. And for active combat where speed is of utmost importance, the turret is at your fingertips, so you don't have to reach further on your gun.
The Burris XTR II Riflescope is made to withstand shock as it is extremely rugged. It features a nitrogen filled frame that completely seals the components against water penetration.
All glass lenses on this scope are also fog-proofed making it easy to use your scope in extreme weather conditions. The advanced technology on this scope allows the user to make sharp, crisp adjustment for parallax which is only done once because it carries a valid zero stop.
PROS:
High precision due to hand fitted internal assemblies
Maintains zero
Large objective lens ensures light transmission
Triple-spring tension allows the scope to take recoil safely
CONS:
Turrets do not carry caps
 Related: For when you need to increase height on your scope to help align with your eye, Burris offers their 420192 Tactical Rings, High Height Xtreme. It fits any Weaver or Picatinny rail and can take any amount of recoil. They are made of steel so they can't easily break and will serve your rifle for a long time.
Vortex Viper PST
Weight: 2.5 pounds
Dimension: 17.8 x 4.4 x 6.6 inches
Specific features: Quick target acquisition, large field of view, rotational zero stop, sealed from water and fog, tall uncapped turrets
Best use: Precise tactical shooting, hunting
The Vortex Viper PST is one of the affordable long range riflescopes there is on the market. This does not mean any quality compromise. In fact, the Vortex Viper boasts some of the best qualities.
For starters, this scope carries a variable magnification but in the small range of between 4x-16x. It makes for quick target acquisition even at close range; as such one will always be ready for unpredictable situations. It's enough for both small animal and big game hunting since you can vary the scope according to the size of your target.
This scope provides extreme accuracy with the glass etched illuminated reticle. It is vastly superior to traditional wired reticles, providing little crosshair intersection.
It minimizes target obscurity with the background, giving maximum contrast to take important shots. With a 50mm objective lens, it becomes possible to see even in low light.
Sighting with this scope allows a 4-inch eye relief, effective in giving a broad field of view when you are aiming at higher magnification power. It keeps your weapon steady in the face of recoil and any eye shift is compensated in the process.
It features tall uncapped turrets as its signature aspect. This makes for fast shooting adjustments and accurate range calculation.
With this scope, dialing is comfortable with the Customizable Rotational Zero Stop that prevents making unwarranted changes. This also comes in handy when you're making many corrections on the windage and elevation of your scope.
The Vortex Viper reveals a rigid and durable design, featuring an O-ring seal and argon gas filling. The seal prevents water from getting to the interior, while the filling prevents fogging on the glass.
With a hard anodized matte finish, this scope provides a great deal of camouflage, and because it prevents light reflection on the glass optics, it's more reliable in random environments.
PROS:
It's a one-piece tube
Single Spring design for consistent shots
Layered glass reticle gives optimum lighting in low visibility
Illumination can be switched ON or OFF
CONS:
Some users expressed concern over the uncapped turrets
The lighting push knob is not preferable to some users
Related: To give your scope a low profile, we recommend Vortex Optics 0.97 Inches Precision Riflescope. They mount with only Picatinny rails to give your scope the correct fit on the rifle. They are lightweight and come with the wrench. And, in long range hunting, you'll need to keep your gun as vertical as possible, for that, there's a Vortex Optical Bubble level.
Ade Advanced Optics
Weight: 2.3 pounds
Dimensions: 15 ½ inches length without shade, 19 ½ inches with shade
Specific features: Variable magnification, fully multi-coated lenses, locks zero, one-piece construction, sunshade is supplied
Best use: Target shooting, long range hunting
The Ade Advanced Optics could never have come at a better time for the patient hunters and the pros in law enforcement. Its qualities are a real match for the scopes used in sniper rifles in active combat.
First, it showcases bright images through the 56mm objective lens that offers maximum light transmission in all light conditions. The glass etched MIL Dot reticle in combination with the fully multi-coated lenses gives glare-free and clear images.
The one-piece construction comes with the tactical rings and large knobs for the windage and elevation settings and locking the adjustments made. It allows ¼ MOA adjustments on the reticle for quick range finding. With a focus range of 15yards to infinity, you'll be in the kill zone within seconds.
The short eye relief from 3 inches is also crucial for long range hunting, to shoot without a holdover over long distances. The tube is shade supplied to improve the glare function it exhibits.  With the robust construction, this scope takes recoil without budging.
This scope is also nitrogen sealed, and it carries O-ring seals to preventing fogging on the glass optics. The design is perfect for going through all weather, and you'll find that it can submerge in water up to 3meters for around half an hour.
For your peace of mind, it goes through constant, rigorous testing to ensure it keeps up with the accuracy levels it is aimed at.
PROS:
Fully multi-coated lenses
Glass etched reticle
Maneuverable knobs for quick settings
Comes with the tactical rings and wrench
CONS:
The scope may not sit very low on the scope
Related: An external sunshade by Ade Advanced Optics to fit this exact scope is available. This is for when you want to reduce glare during the day to get crisp and clear images on the highest magnification.
Solomone Cavalli
Weight: 1.43 pounds
Dimensions: 16 inches
Specific features: Short eye relief, duplex reticle, ten brightness settings, recoil resistant, keeps zero constant
Best use: Recreational target shooting
The Solomone Cavalli comes at a very attractive price but is very dependable. Many users praise it for its precision and consistency in making accurate, repeatable shots.
This is mostly for hunters who need to take fast, accurate shots. It is a duplex red on green reticle with ten brightness settings. One can adopt various brightness intensities according to the outside lighting conditions.
Since the reticle is also glass etched, the images viewed through the focus lens will always be sharp. The optic is fully multicoated to give optimum light in poorly lit environments.
This scope is meant to be for mid-long range shooting as it carries a higher magnification from 6x-24x. It may limit on the field of view if you plan on using it for short range hunting.
With this scope, the eye relief will be short at only 3-inches. This indicates parallax can be successfully corrected and the range is equally found. The reset turrets make dialing easy and locking the zero for repeatability.
This scope also ticks when it comes to the durability. It is vested in a sealed nitrogen casing to lock moisture away and keep the components from damage. It is in a sturdy design that is shock proofed so one can venture into rugged environments because it can take a lot of bumps and still maintain its settings.
What's more, it can make all sorts of heavy recoil from different rifles. It is also a lightweight scope in comparison to others such that it does not add to the weight of your gun. Therefore, one can maintain the balance when they use their rifle in a position other than on stable ground.
PROS:
Very affordable
Durable construction
Parallax corrected
Comes with the lens caps
CONS:
Some of the knobs may occasionally jam when not cared for
Related: If you are using your scope on different rifles such as snipers, investing in a rail mount that transforms from a Picatinny to Weaver, so you'll just need one rail is paramount. The Sniper Rail Amount Adapter will come in handy for mounting the scope low on the rifle.
Visionking Riflescope Tactical Long Range
Weight: 3.3 pounds
Dimensions: 15.5 inches
Specific features: Short eye relief, high variable power, takes heavy recoil, mounts further from the rifle, anti-glare finish
Best use: Varmint hunting, target shooting, competitive recreation shooting,
The Visionking Riflescope Tactical Long Range represents the skillfully made designs for tactical environments. The magnification varies from 8.5x-25x, so its primary focus is on long-range shooting. The high power indicates a dedicated scope for taking accurate shots with the capability of giving clear and crisp images.
As a high power presents a parallax situation, this piece of equipment allows focusing the reticle from 10 yards to infinity to sight in. The good thing is that it features a mil-dot reticle which the eye readily meets over 500 yards.
Other sighting functions availed is in the form of a short eye relief between 3.88 inches to 3.46inches. It showcases high capacity for the scope to sit further away from the muzzle and nearer to your fingertips.
With the focusing knob, it's hard to fumble when making changes, and because of the matte finish, they are smooth but able to give the right grip even when one's hands are wet. It also carries the adjustment turret lock to maintain zero such that you can face off rifles that take heavy recoil.
You'll love that the windage and elevation adjustments are presented in MOA that is always easy to handle even in live tactical shooting.
The Visionking rifle scope bears fully multi-coated optics that enhance the imaging in the highest power setting. They enable clear images with no blurry edges. For enhanced performance, this scope comes with nitrogen filling for 100% water-proofing.
It is also extremely fog and shock proofed for all calibers. The scope has a matte black finish that provides anti-glare features for the reticles and blending in with the environment when it gets dark and dangerous.
PROS:
Multi-coated lenses for light transmission
Shock proofed for all calibers
Comes with turret lock
Excellent parallax correction provision
CONS:
It comes off as a bit heavy when used on lightweight rifles
Related: In long range hunting especially for the big game, you'll not need to get close to take a shot. That's why you need the Visionking 6×25 Rangefinder to aid in your expeditions. It is in a camo color, very lightweight and can be of use in golfing. It gives accurate distance measurements up to 650 yards.
Steiner MSR
Weight: 2.26 pounds
Dimensions: 2.3 x 2.3 x 16.6 inches
Specific features: Illuminated reticle, weather and shock proofed, variable power, high visibility, one-piece tube
Best use: Target shooting competition, dangerous game hunting
When you want to extend your range beyond 1500 meters, Steiner MSR provides just the right features. It is for the tactical environment, mostly used on sniper rifles.
The large objective lens at 56mm gives it the advantage of better visibility in low light. It is also responsible for the clear and bright view because the light transmission capabilities are enhanced by the fully multi-coating on its optics.
It is also a one-piece tube of 34mm that makes adjusting the various settings smooth. With audible clicks on the turret, it indicates you can never go wrong when making many random changes.
This scope explores a varied range of power typical of the long range shooting platforms. One will want to make changes that fit various distances even better with the reticle situated on the first focal plane. It shows a high capacity of longer range elevation and windage adjustments.
The knob configuration is set such that it can be mounted safely on other rifles without interfering with the set zero. This arrangement gives the firm positive grip when making all the changes even when they are wet in the rain; the knobs remain non-slip.
The Steiner MSR carries an illuminated reticle which comes with eleven brightness intensity settings. Seven of them are meant for night vision while four for day vision optics. You can also turn off illumination for either the night or day.
This is important for when you require to completely go dark at night or during the day when the lighting system obscures the image display. Another good thing is that it can be set on standby mode, where only the illumination is off, but it is ready to take a shot when need be.
This scope is completely shock and weather proofed. It is submersible up to 33ft and can withstand impact on all calibers tested to 90-Gs. The nitrogen filling makes it fog-proofed to face humid conditions, and the black matte coating provides anti-reflection to perceive maximum light to the reticles.
PROS:
Extremely rugged and shock proofed
Can be of use in low-lit conditions
Precise shooting over 1500 meters
Audible clicks on the turret
CONS:
Does not come with the sunshade
Related: To add some touch of fineness to the images you see, take along the Steiner 2210 Safari Ultrasharp Binocular. It is exceptional when it comes to adding color to the target. It is UV protected, and will last a decent time.
Vortex Optics Viper HS-T
Weight: 2.8 pounds
Dimensions: 15.5 inches
Specific features: High variable magnification, one-piece aluminum tube, scratch-resistant glass coating, clear contrast
Best use: Tactical shooting, hunting
The Vortex Optics Viper HS-T is a versatile scope from one of the world's renowned manufacturers. It applies to a broad range of uses and can find a niche in just about any gun used in long range shooting. It also has a variable magnification, in the medium range because the highest power it sets is at 24x.
This means even at high power one can get a relatively large field of view. It is a one-piece aluminum tube capable of making very accurate settings for taking accurate shots. With it, you'll practice on longer distance shooting than you would with a typical scope.
Its reticle is the VMR-1 MRAD type that sits on the second plane. It means changing the magnification does not affect the size of the reticle. As such taking precise kill shots at fast moving targets become more viable. The glass optics offer minimum light dispersion which indicates high-quality images are acquired when acquiring range.
The glass gives clear contrast such that the eye can tell apart different targets. The reticle subtensions listed are correct when setting windage, elevation, and range up to the highest magnification.
It uses the CRS function to ensure you return to zero after each shot. This way you can make consistent shots without dialing again. With the help of the erector spring, it manages recoil to keep the repeatability. This scope also has a durable construction.
The lenses come with a scratch-resistant coating to keep away debris and dirt and even oil to keep them functioning in top-notch condition. It has a hard-anodized finish in an aircraft aluminum frame that increases the rigidity, low glare and camouflage ability.
PROS:
Side focus for parallax adjustments
Single piece tube construction
Reticle sits on the second focal plane
Zero stop function
Related: When you need to mount your scope at the center of the rifle, you'll need a ring for that exact purpose. Go with the Vortex Tactical Riflescope Ring.
It comes as a pair and mounts at the height of 0.97inches from the base of the rifle. It also mounts on Picatinny rails only. For the weaver rails, go with the Vortex 30mm Tactical Riflescope Ring.
Final Thoughts
When you want to upgrade your rifle to long range shooting, we hope you'll find the information above useful. We have covered the top-rated long range rifle scopes, their features, advantages, and disadvantages. Remember, having the right equipment will make the difference between aiming far to take the shot and actually making a kill.
Have you had the chance to use any of the scopes above? If so, kindly share your experience with us.