Are you looking for the best portable telescope that can help you view terrestrial objects more clearly? Or have a glimpse of what makes up our solar system? Well, you've come to the right place.
It doesn't matter if you're a beginner astronomer wanting to have a closer look at the skies or a professional studying the universe, the right portable telescope is out there for you. That means you need the one that's small enough to roll with you, wherever you go. But keep in mind that small is beautiful as long as your view through the eyepiece is huge.
There are varieties of great portable telescopes designed by various brands for specific astrological purposes. We will cover everything that you need to know in order to choose the right one for you. It's time you pick out fine details in nebulas on your own so let's start with the list of the top portable telescopes available on the market today.
When looking to buy the best portable telescope, there are a few things to take into consideration. You need to have the basic knowledge of parts of the portable telescope and the idea of what you'll be using it for. Below are some of the important things to consider.
Things to Consider Before Buying
Aperture
The aperture of a telescope is described as the diameter of either the objective lens of a refractor or the objective mirror of a reflector. The aperture is required to let light into the scope, and it directly affects the level of clarity and brightness your telescope can deliver.
With a 6-inch portable telescope, you can see the craters on the Moon more clearly while through a 3-inch telescope you could see them half the size. Therefore, this is the reason why it is important to consider. So keep in mind that the higher the aperture, the brighter and sharper your image will be.
Mount
One of the most vital accessories you will need for a portable telescope is a mount. The mount is necessary to hold the telescope steady. You will be able to choose between one of two types of mounts:
Altazimuth mount
Equatorial mount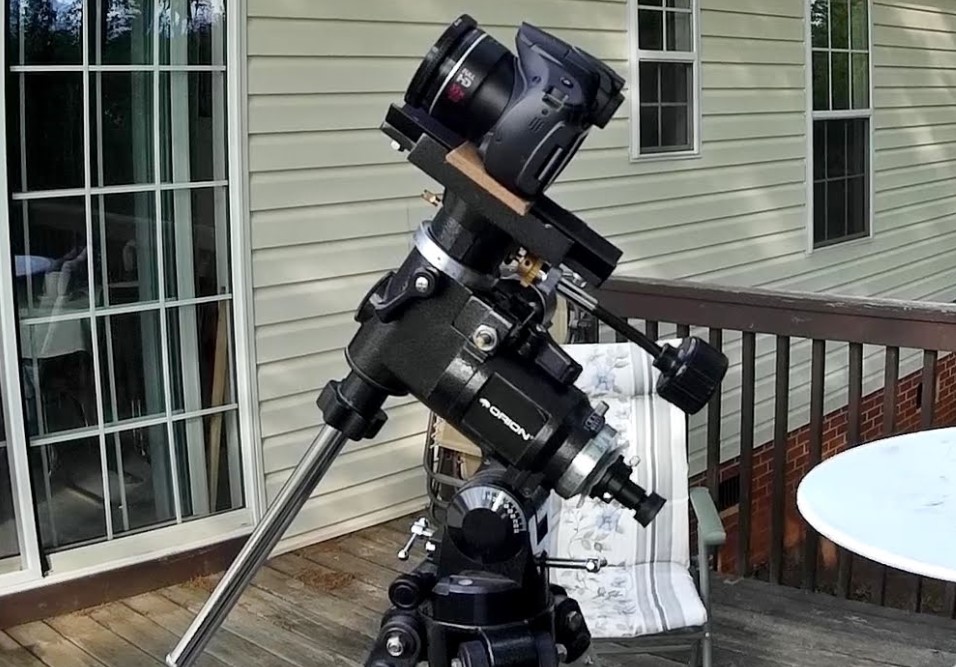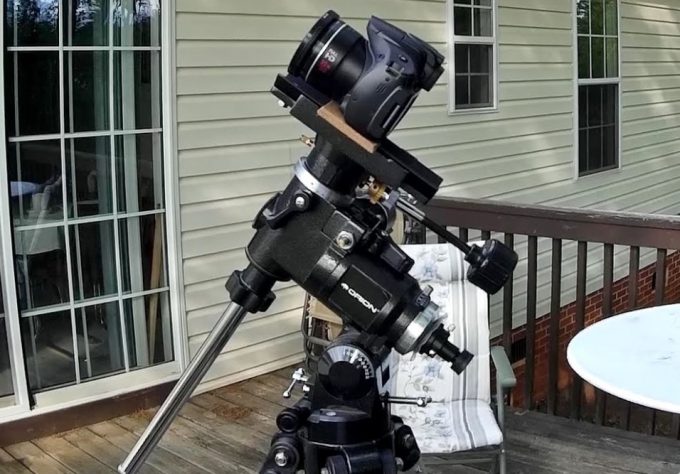 An altazimuth mount is designed more like a camera tripod and can be adjusted up and down and back and forth while the equatorial mount aims to look at the sky as it makes it easier to follow the map. Remember that you don't need a large tube in order to get more manageable mounting. The smaller tube can use a lighter mounting which makes it easier to manage and lighter.
Portability
Whether you're camped out in a studio apartment in the middle of the city, or outdoors on a safari, remember that small is beautiful as long as your view through the eyepiece is huge. Of course, that doesn't mean you want to lug a big telescope around when you are traveling.
It is crucial to remember that size and weight does matter when you are looking for a portable telescope, especially if you're planning to carry it a lot. Basically, all portable telescopes are smaller in size when compared to regular telescopes, and they are very easy to carry along. The quality of the telescope given its portability makes it the best choice.
Ease of use
The top models will come with an eyepiece that is easy to adjust while some will come with small hooks so you can make the necessary adjustments without taking your eyes off of the object. Portable telescopes can also come with longer focal lengths that are easier to use.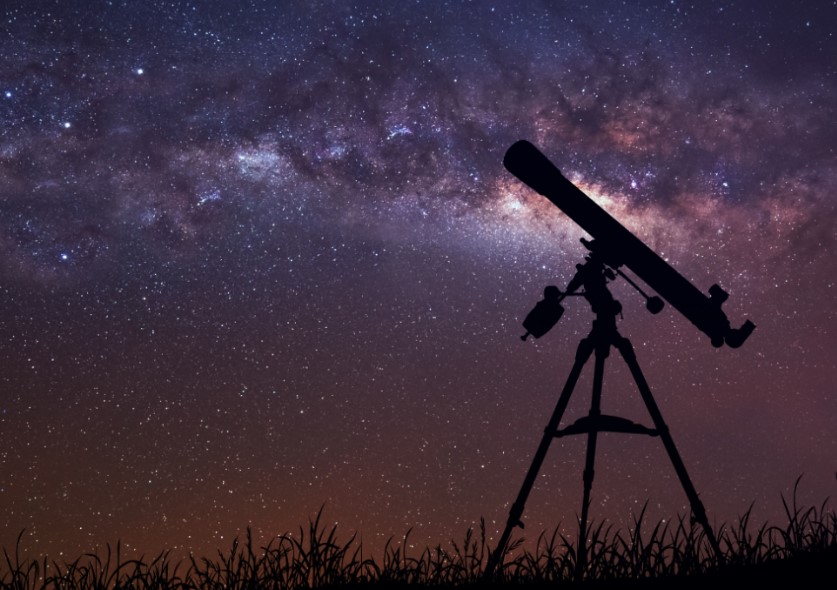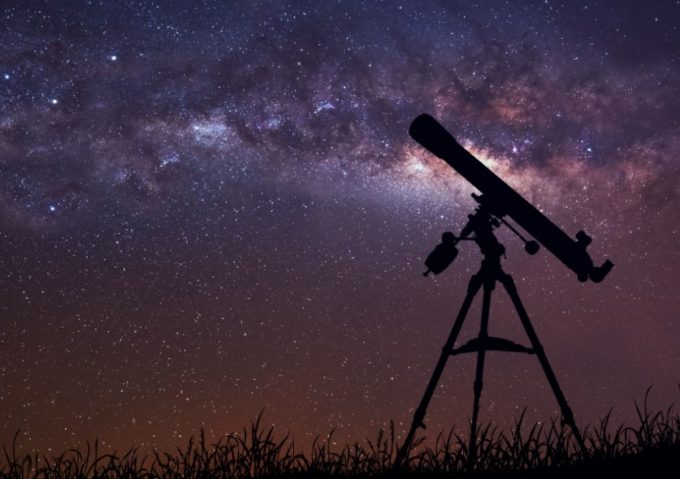 Both the beginners and professional astronomer's users appreciate a portable telescope that is convenient and easy to use. Some may request a quick alignment performance but don't worry, this is super easy to do.
Price
Price is an important thing to consider. Even though these portable telescopes are smaller in size, they can still be priced as high as some of the bigger scopes on the market. While it may be tempting, resist your urge to buy the cheapest portable telescope available. Most of such telescopes are poor quality in terms of optical and mechanical features, and, at the end, will disappoint.
Once you have a set spending limit, it will be easier for you to narrow down your search and find a portable telescope that fits your needs and budget. If your budget is less than, let's say, $200, rather consider good binoculars instead.
Best Products on Today's Market
Choosing the best portable telescope can seem tricky and you can easily find yourself lost in technical jargon and endless available options. But that's why we're here. Without further ado here is our list of the best choices out there today.
Orion GoScope 80mm Refractor Telescope
Price: Approx. $150
Weight: 5.7 lb
Size: 13 x 8 x 13 inches
Specific features: 90° star diagonal, EZ finder scope II with reflex sight, threaded adapter for tripod attachment
Best use: Skywatchers
Description: The Orion GoScope 80mm Refractor Telescope is an excellent way to start your journey among the stars. This little wonder portable telescope packs a huge performance punch with its compact portable tabletop base and an 80mm aperture refractor optics.
The telescope comes complete with 10-millimeter and 20-millimeter eyepieces and can magnify objects in the night sky to nearly 165 times their size, which is excellent for observing bright deep-sky objects and vast open star clusters.
The telescope works by collecting more light and focusing it using a technique, that will make you see a much larger image. The lightweight design lets you take the Orion GoScope anywhere, and its base can be easily mounted on a tripod with a ⅜ -inch or ¼ – 20 threaded posts.
It also features a tabletop mount which can be removed anywhere outside or inside of your home with ease and it can also be taken along with you on the go.
PROS:
Attractive price
Very easy to deploy
Easy to carry around
Great telescope for beginners
CONS:
Low-quality
You can't attach a DSLR camera
Related: If you own this scope and want to double the number of telescope eyepieces in your collection, the Orion Shorty Barlow Lens will do the job perfectly. It's very compact (only 3-inch long) and you will easily store it in your accessory carry case.
GEERTOP 90X Astronomical Refractor
Price: Approx. $34
Weight: 1.8 lb
Size: 17.3 x 3.9 x 8.3 inches
Specific features: High-quality optical glass lens, metal optical tube, high-quality backpack,
Best use:  Sky gazing, bird watching
Description: The GEERTOP 90X Astronomical Refractor is a top-powered telescope, with excellent viewability of stars, suitable for access-stage newbie astronomers and children.
It is perfect for those young budding astronomers who want to look towards the sky at night. This telescope provides a wider field of view and simplifies aiming the telescope at the desired object.
It has a 1.5x erecting eyepiece which, not only increases the magnification but also corrects the telescope's direction of the image.
This means a lower magnification can be used for the observation of the stars and the maximum magnification can be used only for particular objects such as the moon, which is close to the Earth and very bright, permitting proper resolution of details at high magnification.
It comes with 33 centimeters high Aluminum tripod, lens cloth and a storage box. If you are searching for an excellent entry into the world of telescopes, this might be the perfect option for you.
PROS:
Easy to dismount
Lightweight and portable
Comes with several levels of magnification
Compact in design and ideal for a table top
CONS:
Lack of extensions with the tripod
The plastic design makes it feel light and cheap
Related: If you're tired of using a flimsy phone adapter that occasionally slips out we advise you opt for this Gosky Universal Cell Phone Adapter Mount which is compatible with all binoculars, monoculars and, most importantly, portable telescopes. With this adapter, you'll forget about constant position adjustment as well as rotating the screws again and again.
Orion GoScope II 70mm Refractor Telescope
Price: Approx. $103
Weight: 3.5 lb
Size: 14.5 x 11 x 20 inches
Specific features:  Orion MoonMap 260, three-section tripod with pan and tilt controls
Best use:  Daytime birding, scenic long-distance viewing, nature study
Description: The Orion GoScope II 70mm Refractor Telescope is a specially designed telescope for advanced moon viewings, nature study and daytime birdwatching. This easy-to-carry telescope has a 400 mm focal length and comes with two 1.25-inch eyepieces as well as 5 × 24 finder scope.
The Orion GoScope II custom backpack and small stature make daytime spotting and portable stargazing a convenient reality, without compromising the quality.
The affordable Orion GoScope II features a 70 mm achromatic lens system for sharp and bright images of distant subjects. The entire refractor telescope setup includes accessories fit in the custom-designed backpack carry case, making the GoScope II an ideal grab and go scope you can take virtually anywhere.
It excels for nature study, scenic long-distance viewing, and daytime birding and can also take you on visual adventures beyond the Earth after sunset for some Moon-watching and casual nighttime stargazing. Its light weight of just 3.5 pounds, just enjoy the terrestrial views and night sky observations from this Orion telescope.
PROS:
Good optics for the price range
Price point is insanely affordable for an Orion telescope
Included eyepieces provide more than enough viewing power
CONS:
Not great in the field without a tripod
Advanced users may dislike the alt-azimuth mount
Related: Exploring the Night Sky: The Equinox Astronomy Guide for Beginners is a nice addition to this portable telescope, especially as a gift. The writer has designed a really great introduction to astronomy that is easy to understand, beautifully illustrated, and very "kid friendly".
TwinStar AstroMark 80mm Portable Telescope
Price: Approx. $90
Weight: 5.8 lb
Item dimensions: 17.3 x 8.2 x 6.2 inches
Specific features: 6 x 26 finding scope included, 25 mm and 10 mm Kellner 1.25-inch diameter eyepieces, mini-tripod and carried bag included, Super Bright f/5.0 F-ratio
Best use:  Sky gazing, bird watching
Description: The TwinStar AstroMark 80mm Portable Telescope is perhaps one of the best versatile optical instruments available on the market.  The AstroMark telescope has an optimum light gathering power.
This means that it can provide optimum performance in the dark. Its light gathering power feature a super-fast F/5.0 along with an 80 mm objective lens and 40 mm focal length, providing deep space astronomy.
This telescope is also a terrific choice for wide-field and deep space astronomy. It is perfect for the backyard astronomer and is an excellent introductory portable telescope if you are serious about learning all about astronomy.
With its tremendous light-gathering power and 6 x 26 finding scope included, in dark skies, you can observe fabulous galaxies, nebulae, binary star systems and most of the famed deep-space objects.
If you are looking to upgrade and take your hobby to the next level, TwinStar AstroMark telescope will help you find buried treasure in the sky easily and efficiently.
PROS:
Perfect light-gathering instrument for dark
Comes with high and medium power eyepieces
Ideal for hunting and bird view as well
CONS:
Not for high-level professional use
Intermediate users may want to upgrade the eyepieces
Related: 50 Things To See With A Small Telescope by John A Read could be an excellent addition to your telescope, especially if you're buying it as a gift. Translated into 10 languages, this book is one of the most popular ones on Amazon that explores the planets, galaxies, stars and nebulae observed at stargazing events.
Celestron NexStar 4 SE Telescope
Price: Approx. $500
Weight: 30 lb
Item dimensions: 32.4 x 27.2 x 13.4 inches
Specific features: 4-inch Maksutov-Cassegrain telescope, quick-release fork arm mount, optical tube, nearly 40,000-object database
Best use: Beginner astronomy
Description: The Celestron NexStar 4SE telescope is highly popular among astronomy enthusiasts, offers stargazing fans a unique combination of portability and power.
This telescope exploits post-modern manufacturing tech to eloquently execute Dmitri's "Mak-Cas" design. The 4SE comes with a focal ratio of f/13 which is a combination of the aperture and focal length.
The NexStar 4SE telescope offers you unmatched views of the night sky and an easy to use and convenient format that makes it the ideal portable telescope for anyone searching for an easy way to delve deeply into the night sky.
Easily carried, assembled, and disassembled, this telescope features Celestron's distinctive design and the latest in technological features for telescopes.
Celestron's entirely coated optics make the most of every photon fetched. The Celestron Nexstar 4 SE manual that comes with the telescope is super easy to use, as a side note.
Like other Celestron telescopes, the 4SE is under two years warranty after purchase, but there is no money back guarantee with this portable telescope if you aren't satisfied with its performance.
PROS:
Outstanding optics
Easy computerized tracking
Small, portable and affordable
CONS:
Rechargeable batteries not included
Small size limits deep space viewing
Weight
Related: If you are into this telescope and would like to enjoy your telescope without batteries then we advise you opt for Celestron AC Adapter that is much more reliable than other methods. Its suitable for indoor and outdoor use.
Celestron Tel TravelScope 60 Telescope
Price: Approx. $80
Weight: 6 lb
Item dimensions: 18.5 x 11.9 x 6.6 inches
Specific features:  Focal ratio of F/6, coated glass optics, aluminum tripod of 42 max heights, altazimuth mount
Best Use:  Terrestrial and casual astronomical observation
Description: The Celestron Tel TravelScope 60 Telescope offers high-quality performance at an exceptional value.   Featuring a portable and compact design with ample optical performance, the National Park Foundation TravelScope is perfect for terrestrial as well as casual astronomical observation.
This particular edition of best-selling TravelScope offers several upgrades including a compass, LED flashlight and a free download of the National Parks Guidebook. Altazimuth mount is smooth and accurate in pointing. It also comes with a 3x Barlow lens to triple the magnification and an extra eyepiece.
The tripod is a bit flimsy, but the fact that it comes with the tripod is impressive. It's a very cool telescope for beginners and you'll be impressed by its power for sure.
The Travel Scope 60 comes with its own backpack, ExploraScope 60AZ refractor, and is perfect for solar system observing. The portable telescope and tripod fit inside the custom backpack for easy transport and storage and is lightweight which makes this telescope the perfect companion for camping and all your outdoor adventures.
PROS:
Quick and easy no-tool set up
Incredibly easy to set up and use
Lightweight and portable for easy travel
CONS:
Flimsy tripod
Lack of included accessories
Related: Considering the fact that the tripod is one of the cons we consider can easily be replaced and improved, it might be a good option to opt for another tripod from this brand. Celestron TrailSeeker Tripod is Amazon's best choice and that tells a lot about this tripod, but if you need something "stronger" Celestron Heavy-Duty Altazimuth Tripod might be a better choice.
BARSKA Starwatcher 400x70mm Refractor Telescope
Price: Approx. $56
Weight: 3.9 lb
Item dimensions: 14.5 x 3.9 x 4 inches
Specific features: Eyepieces including 3x Barlow lens, pan-head tripod, 2 interchangeable eyepieces, pan head mount, 45° erect image diagonal
Best use: Beginners, stargazing
Description: The BARSKA telescopes are well-known for their quality, and the BARSKA Starwatcher 400x70mm Refractor Telescope makes no exception. This telescope is perfect for children or adults who have an interest in astronomy.
While the price makes it one of the best offers one can expect for a telescope, it can be used extensively for stargazing and is a great first stepping stone into space.
This Barska Starwatcher portable telescope comes with several features and with hardware that both novice users and experienced users appreciate. No matter if you're a seasoned gazer or an amateur you will appreciate the power of the refractor optical telescope as it brings millions of stars into your view.
Included with the telescope is a sturdy adjustable tripod, perfect for professionals and astronomy enthusiasts. Also featuring a soft carrying case, allowing you to take this portable telescope outdoors at night to watch the stars open up before your eyes.
It is really easy to set up and comes with 3x Barlow lens, 2 interchangeable eyepieces, 45° erect image diagonal and Barska Deepsky Astronomy Software (beginners version).
Its software is compatible with Vista, Windows XP and Windows 95 and has a database where you can search over 10,000 objects. It has been designed with a smooth functional mount and coated glass optics for better image brightness.
PROS:
Tripod has excellent controls
Fantastic starter telescope
Images are crystal clear, both near and far
CONS:
Tripod is a bit small overall
Plastic construction
Stock eyepieces may be underpowered for advanced users
Related: If you're a person who loves observation from the comfort of your car then this BARSKA Car Window Mount will come in handy. Compatible with most telescopes, including BARSKA Starwatcher 400x70mm telescope, this mount is extremely handy and easy to carry.
Celestron 70mm Travel Scope
Price: Approx. $60
Weight: 3.3 lb
Item dimensions: 13 x 7 x 18 inches
Specific features: Focal ratio of F/5.7, full-color, detailed instructions, Sky X software, pre-assembled aluminum full-size photographic tripod
Best use: High-point observations, travel
Description: The Celestron 70mm Travel Scope is an excellent choice of the portable telescope for those looking for an easy use of a telescope. The Celestron 21035 is a great tool when you plan on moving to a high observation point. It's a 70 mm refractor telescope with a 2.76-inch aperture.
The included diagonal is a 45° correct-image prism in a plastic housing and its diagonal design is primarily intended for terrestrial observation. Designed with the traveler in mind it's made with high-quality materials which means it provides remarkable views at an exceptional value.
The best part of this travel scope, except its portability easy to mount and use, is that it's an affordable instrument. It uses a high-power eyepiece (included) with which you'll get up to 20x magnification.
This is an an excellent choice for both beginners who are looking to start their astronomical careers and for intermediate astronomers seeking to refine their skills.
PROS:
Won't fall apart during travel
Comes with a backpack and weighs only 3 lbs
One of the best value telescopes around
CONS:
Tripod is a bit light
May not cut it for pro stargazers
Related: If you are a little bit of a star gazing enthusiast and like enhanced viewing, opting for Celestron Eyepiece and Filter Kit is also an option. This accessory kit of 14 pieces includes filters and eyepieces that will provide observing adventures and a new life to your telescope!
Wrap Up
There are great options to pick from the list of the portable telescope we have reviewed but before you buy, ensure you know what you want from the telescope and choose accordingly within your budget. If you play your cards in the right way, you will save more money with this hobby.
Hopefully, the review above will help you to find what you are looking for. If you have any information you'd wish to share with us, please leave a comment!