Pairing your telescope with a tripod is a must for anyone looking to achieve stable visualisation. But, you will probably agree with us that finding the best telescope tripod that's also compatible is a bit of a challenge. This is especially true if your telescope does not come with the mount. Tripods are the best in providing stable platforms to enhance your field of view.
They are functional for those that take astronomy as more than just a hobby. If you love tracking stars for hours on end, using a tripod with your device is very practical. Here we reveal the very best tripods which will drive your viewing experience to greater depths.
Every tripod is specified to mount on different telescopes. But they are built to be very easy to use. Scouring the market for the best is, however, not for the fainthearted since the qualities may vary. Our list aims at those that love a well-built tripod but is not overly expensive. Our list finds the best telescope tripod options are top-quality, versatile, flexible and most of all very affordable.
Our Top Picks
Things to Consider Before Buying
When you start looking into the right way to mount your telescope, there is a range of different options.  Some of them could be highly important to you, while others might not matter.  We have rounded up some of the most important features, you'll want to keep these on your mind when you pick the right one for you.
Tripod Height
Today's tripod stands can extend from around 20 inches to over 70 inches. It's important to factor in the height you can handle. Remember that your telescope extends the height of the tripod so if you want to view stars from the eye level, then the height should be flexible enough to eliminate neck strain.
On the other hand, you should not be stooping to look through your telescope. If the maximum height does not give you great ergonomics for your back and eye level, then it's time to look for another tripod.
Rigidity
This factor is based mainly on the thickness of the legs and additional stability features like leg locks. When you have legs with a large diameter, they tend to provide a stable base and a level platform for your telescope.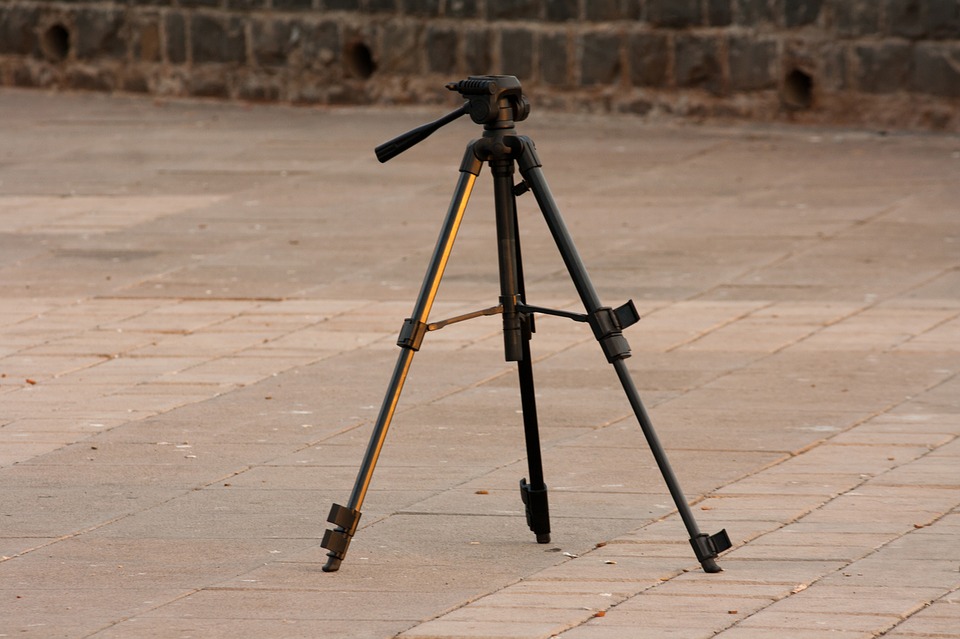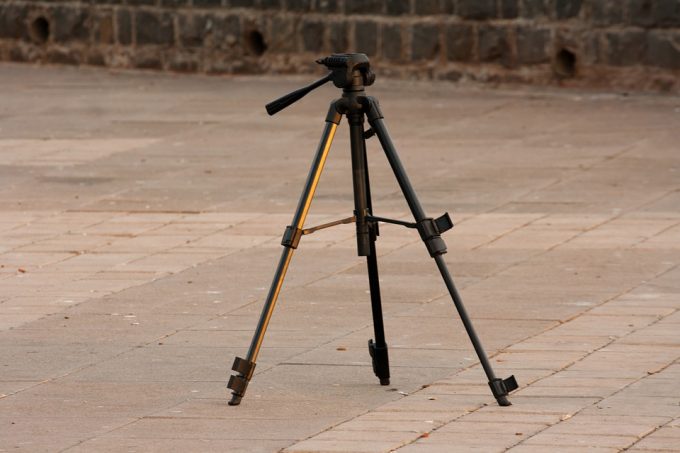 Center columns are most crucial to reduce vibrations when you extend the tripod to the highest position. Also, look for other stabilizing options like using a retractable hook which lets you add some counterweight to the tripod.
Leg Materials
How solid are the legs? The materials that make the legs contribute a few features including longevity and weight. Aluminum and steel are the typical elements which make up tripod legs. Aluminum is lightweight and produces less vibration. It is ideal for mounting small and entry-level telescopes.
Steel is the most durable, but it is very heavy. Tripods with this type of legs limit portability. They deal with giant telescopes which weigh more than 20 pounds. This material does not also transmit vibration hence you may not be in need of a counterweight.
Load Capacity
A good tripod is tested against its weight capabilities and how stable it can be with the mounted adapted device. It's crucial that you match up the load capacity with that of your telescope. It's not always that a tripod will collapse when the weight is exceeded, but you should look out for vibrations and how much of a stable view you need.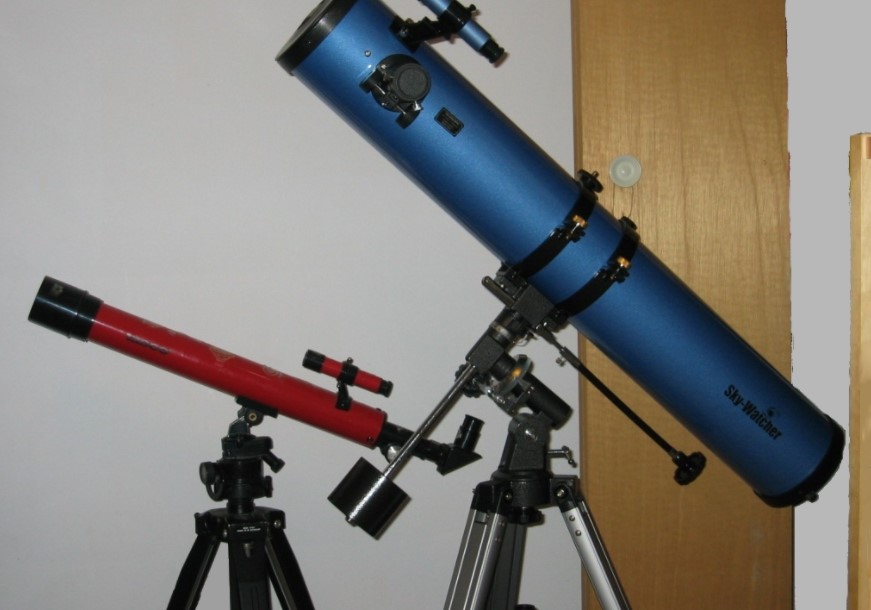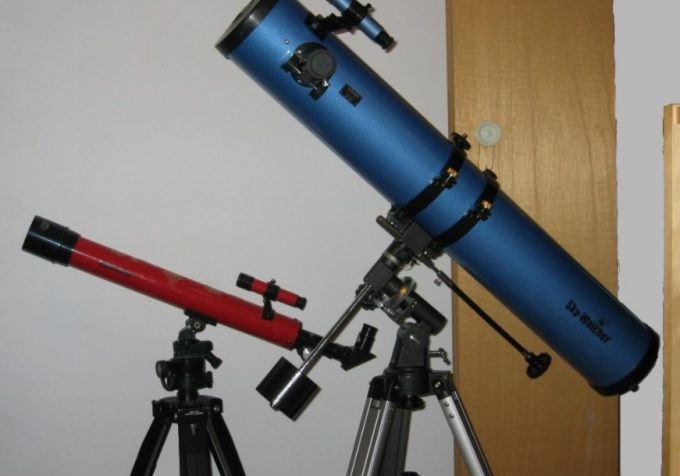 Choose a tripod which can manage vibration well since you'll not want to invest in many tripods for your different telescopes. Your telescope and any other accessories should not exceed the weight of the tripod. As such, you should consider that your tripod goes a few pounds above your favorite telescope.
Feet Materials
Most tripods have rubber feet to add stability while prevent skidding on slippery floors. Where does your astronomy lead you? Will you require a tripod whose feet have to be stable on soil? If that's the case, you should consider tripod feet with spikes.
Rubber is not only ideal for slippery surfaces but for also hard floors. You should find tripods which have rubber but reveal spikes when you roll the feet. This way, you are not confined to where you can go.
Best Products on Today' Market
It's always important that you don't skimp on the factors to consider. With our list, you get all-around tripods so read on for the best tripods. While any of these could be a fantastic choice, you'll want to consider your particular needs and set up to select the best one for you.
Celestron Altazimuth Heavy-Duty Tripod
Price: Approx. $75
Weight: 10.9 pounds
Dimensions: 6.5 x 7.5 x 35.5 inches
Specific features: Slow motion cables, adjustable height 32-45 inches, aluminum design
Best use: Pair with spotting scope for long distance shooting
Description: The Celestron Alzatimuth Heavy-Duty comes from a brand best known for their telescopes and binoculars. Their tripods come to cater for the needs of you who use such optics equipment.
This particular tripod is designed to provide a stable platform for a better viewing experience. If you are into astronomy or use spotting scopes on a regular basis, this tripod is ideal for that hands-free operations experience.
You'll love that the height is adjustable from a minimum height of 32inches to a maximum height of 45 inches. This way, you can mount any piece of equipment at your eye level. It provides for precise target acquisition by being sturdy and versatile.
Not forgetting, you can also make subtle changes to altazimuth and altitude using the slow motion handles. It is a remedy for acquiring the correct position for different types of views.
This tripod sees an aluminum construction. It is not only robust, but it can last a decent period. You can expect it to resist wear from corrosion and abrasion thanks to the alloy finish. You can also take it wet and humid environments since it can resist rust.
The engineering gives it the advantage of reducing vibrations when making adjustments or using it with heavy equipment. This tripod cannot, however, provide enough stability on hardwood floors since it lacks rubber pads.
PROS:
Ideal for big equipment

Carries extendable aluminum legs

Gives a stable platform since it does not wobble when it becomes top heavy

Flexible slow motion handles
CONS:
Lacks rubber pads to provide mounting on slippery and hard floors
Related: The Celestron Altazimuth tripod mount is compatible with many devices, but the best of them are the Celestron Skymaster 20×80 Binocular which weighs approximately 6 pounds. Also, you can get the Celestron Ultima 80 Spotting Scope which is also 100% compatible with the tripod Alzatimuth tripod.
Dreamlifter Mount Set
Price: Approx. $20
Weight: 0.7 pounds
Dimensions: 3.3 x 3.6x 14.4 inches
Specific features: Aluminum construction, 360-degrees rotation, a height adjustable, lightweight, sturdy, anti-skid rubber
Best use: compatible with cameras, smartphones, telescopes, shoot videos, terrestrial body viewing
Description: The Dreamlifter Mount Set is one of the most versatile tripods we have. It can acknowledge virtually any device you want from telescopes smartphones, binoculars, and even cameras.
You don't get to fuss around with parts to sync with your telescope since it is a lightweight design which is easy to set up and fix. It can rotate over 360-degrees such that you'll not be moving around it while getting a viewing position.
Perhaps, the best thing about this tripod is the durable construction. Aluminum makes every part of it from the screws to the legs. More so, it offers the best stability you can get with the rubber fittings on the legs.
This means you are not confined to setting it on a particular type of surface. Be it concrete, grass grounds or rough terrain, it can handle it all. Not to mention it packs in a small compact size for easy carry.
It's pleasing that the Dreamlifter is adjustable according to the height you desire. Nothing beats such convenience as you are not tied to one mounting height. The ergonomics are friendly to cater for people of varied heights. What's more, it comes with a phone attachment and a carry bag for portability.
PROS:
Compatible with many devices

Lightweight and easy to carry

Has a construction from aluminum alloy for durability

Can rotate over 360-degre
CONS:
It may not hold heavy weight equipment like telescopes weighing a couple hundred pounds
Orion Equatorial Tripod Mount 9011 EQ-1
Price: Approx. $100
Weight: 15.2 pounds
Dimensions: 8.7 x 10.1 x 29.2 inches
Specific features: 360-degree rotation, two slow motion controls, leg braces,
Best use: Small astronomical telescopes
Description: The Orion Equatorial Tripod Mount 9011 EQ-1 is not new to the world of mounting devices. It is made specifically to take on some of the most demanding astronomical telescopes which need precise adjustments to come to conclusive conclusions.
This mount and tripod provide you with 360-degree azimuth adjustment. You can swing your device all the way until you get the ideal location.
With this tripod, you can take your terrestrial viewing to another level since it comes with flexible slow motion controls. You also get to work with adjustable legs which come with the center and hinge braces to facilitate the quick setup. It eliminates time wastage when you want to lock into a specific planetary body.
Along with the adjustments comes the industrial grade construction which can handle equipment weighing around 7 lbs. This capability opens up the way for a wide variety of devices to use with it.
When you want to achieve total hands-free operations, the tripod allows for use with the EQ-1M drive or AstroTrack drive. They eliminate adjusting of your telescope manually. You will be able to acquire motorized tracking of bodies in the sky.
Your stargazing becomes a new experience since the functions transfer to the drive. You are also in luck as it keeps objects in the field of view for as long as it takes. No more following a star with your scope until your eyes can no longer keep track.
PROS:
It's a portable platform

Handles make adjustments thus eliminating screws and nuts

Aluminum design resists wearing from corrosion and rust

Available for hands-free tracking with the E-1M electronic drive
CONS:
Cannot acknowledge cameras with the current functional features until it is modified
Related: The EQ-1 tripod is more versatile with the Orion 10103 Adapter. It's easy to attach and detach using s knurled wheel. It is the best accessory when you want to mount telescopes and mounting scopes with a ¼ to 20 inches threaded socket. There's also the Orion EQ-1M which provides motorized tracking of terrestrial objects.
Orion Paragon HD-F2 5378
Price: Approx. $105
Weight: 7 pounds
Dimensions: 8.3 x 8.3 x 36.8 inches
Specific features: Adjustable aluminium legs, extends to 72 inches, lever locks, two-way fluid pan head, removable pads
Best use: Mounting cumbersome cameras for video shooting and telescopes for astronomy
Description: The Orion Paragon HD-F2 5378 is yet another well-designed model. This specific tripod is compatible with all binoculars, telescopes and spotting scopes which fit in with large and big equipment. It can handle all of them without being wobbly or showing any signs of stress.
The aluminum legs provide maximum stability as it not only high-grade but it also resists wear from heavy usage. You'll love the adjustability options which are enabled by lever locks and graduated marks. This means that the setup is easy as it balances off the weight and promises not to come apart when you are midway during usage.
The two-way fluid pan is synonymous with providing solid tension adjustments so that you can have total control of the height and motion.
Take this tripod to any environment and appreciate the versatility it offers. The adjustable legs are tri-based to enhance stability by centering the elevation. It also features spike feet that come with removable pads. This way you can place it on any platform you like. The Orion is quite reliable seeing that it can extend to 72 inches.
PROS:
Sturdy and lightweight

Extends to great lengths

Easy to set up with lever locks

Stabilizes on many types of surfaces with either spikes or rubber pads
CONS:
It is a bit expensive but this is mainly due to the many possibilities
Related: You should take a look at the Orion Quick Release Shoe 5375 for the Orion HD-F2 tripod. It allows for switching from one device to the next without hassle. It is compatible with nearly every type of spotting scope, telescope, and even camera.
Celestron Trailseeker 82050
Price: Approx. $80
Weight: 4 pounds
Dimensions: 70.5 x 32 x 32 inches
Specific features: Extends maximum height, aluminum legs, angles to three different degrees, retractable hook adds weight for stability
Best use: Astronomy viewing, hunting scopes for spotting
Description: The Celestron Trailseeker 82050 represents a device that is not only reliable but is also compatible with many devices. The engineering is quite admirable from the adjustability to the stability. This tripod can go from a minimum height of 18.9 inches to a whopping 70.5 inches.
You don't have to worry about your field of view with the specific device no matter if it is a binocular, telescope or even camera. Since you can mount it comfortably at your height, you are good with the full angle of view.
The aluminum legs make it useful in the mounting of heavy-duty equipment which needs you to concentrate on the task at hand. Spotting scopes and telescopes have a special platform in that with the legs can be set at different angles so that you can keep up with your target.
This tripod also allows for extending the height through the center column. A retractable hook also lets you add some weight for added stability.
The altitude range is perfect for those who are deep into astronomy. The legs can adjust the angle each at a time so that you can achieve a custom view. It also provides a compass when you need to make adjustments for polar alignments.
And when it comes to the portability, hassles are done for thanks to a sturdy travel bag. It protects the tripod from the elements and prevents dust and debris from damaging the moving parts. The travel case comes with many inner pockets where you can store other accessories.
PROS:
Provides for altitude adjustments

Height is extendable to longer lengths than what the legs can initially handle

It can be stabilized using additional weights when need be like in windy conditions

It is compatible with a wide variety of devices
CONS:
Tracking lever used in astronomy has a location at an awkward position for persons who cannot use both hands to make adjustments
Related: For use with binoculars to pair with the tripod, there's a great Celestron Binocular-Tripod adapter. It allows for vibration free viewing with your binocular. You'll also be able to get away with some manual operations as it mounts seamlessly on the trailblazer tripod.
Celestron German Equatorial CG-4
Price: Approx. $300
Weight: 42 pounds
Dimensions: 40.5 x 17.7 x 10.5 inches
Specific features: Slow motion controls, stainless steel legs, bubble level, ball bearings on both axes
Best use: Compatible with cumbersome equipment like giant telescopes
Description: The Celestron German Equatorial CG-4 is an industrial grade model. It is exclusive to the Omni XLT Series Telescopes, but it can also be bought separately. You'll find it most useful for astronomy tracking when you want to find a certain object fast and easy.
With the ball bearings mounted on both axes, you can keep the target centered in the eyepiece. Although it does not have a motorized drive for hands-free operations, it helps you make fluid changes with the slow-motion controls. It helps eliminate wrist fatigue as it can maintain the settings you make.
This tripod is rigid and very robust thanks to the stainless-steel construction. With the legs bearing a diameter of 1.75 inches and a center leg brace, you can expect it to be strong and without vibrations when meeting the maximum weight capacity.
It also comes with a 7 pounds counterweight when you need extra balance on shaky grounds. But you can go without the counterweight since the CG-4 head allows including an optical tube to balance the tripod from all dimensions.
The CG-4 is a flexible product where you can set it up without tools. It comes with a large knob to hold the whole unit together in a clean fashion. Better still, there's another knob which tightens the legs and prevents it from sliding. This means taking it down is also quick. You'll love that it can extend to a height of 55 inches.
PROS:
Slow motion controls

No tools setting it up and taking it down

Comes with the counterweights

Has a large load capacity of 15pounds
CONS:
The motor drive that eliminates manual controls can only be bought separately
Related: The Celestron Dual Axis Motor Drive 93522 for hands-free operations is designed for this particular tripod. It works well with telescopes that carry a CG-4 mount for 100% compatibility. It has a four-speed variable which allows you to set the device fast and smooth.
AmazonBasics Lightweight 60-Inch
Price: Approx. $25
Weight: 2.8 pounds
Dimensions: 4.5 x 4.3 x 24.2 inches
Specific features: Dual bubble view levels, 30 way tiltable head, quick release mount, lightweight
Best use: Astronomy devices, video shooting with cameras, scopes
Description: When you have just a small device that needs mounting, you don't need to make huge investments. That's where the AmazonBasics Lightweight Tripod comes in. It can handle a weight capacity of 6.6lbs such that you can mount small scopes, Go Pro Action Cameras, digital cameras and the like.
It does not limit you to the places you can take it since it is the most portable tripod we have encountered so far. With the adjustable height all the way to 60inches, you'll have the best viewing experience since it keeps objects in your line of vision.
The tripod gives you maximum stability thanks to the bubble view levels. One of them lets you know that the base is stable and the other gives you a clear indication whether the mounted device like your telescope is balanced.
It is complemented by rubber feet which make the whole entity sit still on any ground you set it. Speak of your grass backyard, or concrete pavement, this tripod is never going down.
With the quick release mounting plate, you can mount different types of devices in a snap. It does not require using of special tools. Not to mention; the head can tilt three ways to provide different viewing angles.
This model collapses to a small size which makes packing effortless. The travel case is another convenience added to this tripod. It helps you pack your gear in a manageable size to eliminate fatigue that comes with walking on rugged terrain.
PROS:
Lightweight but robust

Covers a broad range of compatible devices

Bubble level views achieves maximum stability

It has a quick release mounting plate
CONS:
It's not ideal for massive equipment
Related: AmazonBasics will let you gear up with top quality products. There's also a 50-inch lightweight tripod stand when you need a shorter height for mounting your devices like cameras. It has a 3-way head which allows for tilting and swiveling for an ideal position.
Barska Deluxe
Price: Approx. $45
Weight: 3.9 pounds
Dimensions: 5 x 5 x 63.4 inches
Specific features: Metal construction, 2-way fluid head, rubberized feet, extends to 63.4Inches, quick release platform, leveling bubble
Best use: Astronomy telescopes to provide stability on different grounds
Description: The Barska Deluxe is the most functional device we have. The quality surpasses regular tripods since it drives your stargazing and astrophotography to new the heights. The construction is top-notch from durable materials which increase the strength to provide stability to heavy-duty telescopes which carry a socket or tripod screw.
It has a quick release platform which works well for beginners who are just starting out with essential terrestrial equipment. The metallic legs can extend from a minimum height of 26.6 inches to a maximum of 63 inches.
It allows for working at your eye level while watching terrestrial bodies or photography. If you like venturing in the extreme outdoors, the rubber feet will always ensure your tripod does not tip over.
What's more, it carries a level bubble to let you see when the base and mounted device are stable. And when it becomes top-heavy, you can add a counterweight onto the accessory hook.
The Barska comes with the accessories needed to mount your tripod as well as with the travel case. The two-way fluid head allows for packing it into a small unit to fit into the case.
The protection it gets is typical of extending its life so that it serves you in excellent condition. The metallic legs carry a rust-resistant finish to account for durability.
PROS:
Quick release platform

Lightweight and portable

Fits telescopes, binoculars, and cameras

Extendable legs have rubber feet
CONS:
Some parts are made from plastic which may degrade and break over time
Related: The Barska Starwatcher Refractor Telescope 400×700 can benefit immensely from this tripod. Although it comes with its mounting device, you'll want to increase your viewing capabilities. It is lightweight and comes with the carry case.
Final Thoughts
We cannot underestimate the usefulness of a tripod stand. The poor lit night sky gets brighter when you have a tripod. This is mainly because you get stability with less shaky movements so that you can track stars cruising across the skies.
Their versatility comes with accommodating spotting scopes and even cameras. Making your choice is a matter of preference concerning the equipment you'll be mounting. Remember not to make many compromises so that you'll not end up with a flimsy tripod.