For years many people have had the idea that only serious astronomers need a telescope but this notion has changed over time. A telescope is device used by astronomers, landscapers, campers and even bird watchers to have a better and clearer view even miles and miles away.
Getting the correct telescope is not easy at all, you will to decide on the purpose that the telescope will serve before getting one. By narrowing down on the purpose you will be able to know the specification you require in the telescope to serve your personal preference.  Right now we are zeroing in on the best telescopes under 100 dollars.
Many people think that a good telescope should cost a lot but this is not true at all. A telescope may be expensive but disappoint you in the long run because of its complexity to use or it may not even serve the purpose you had in mind.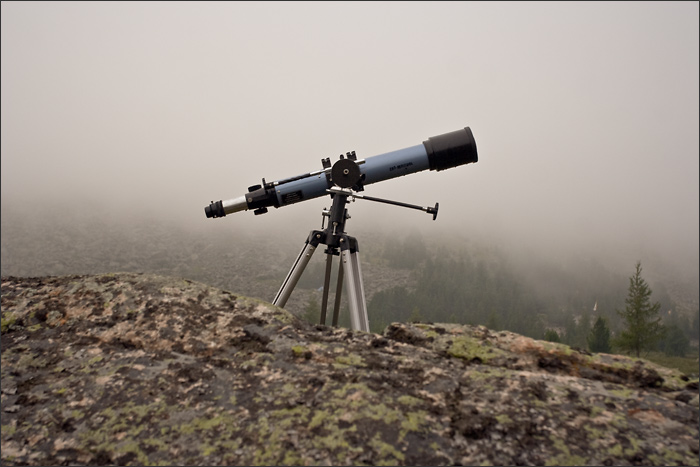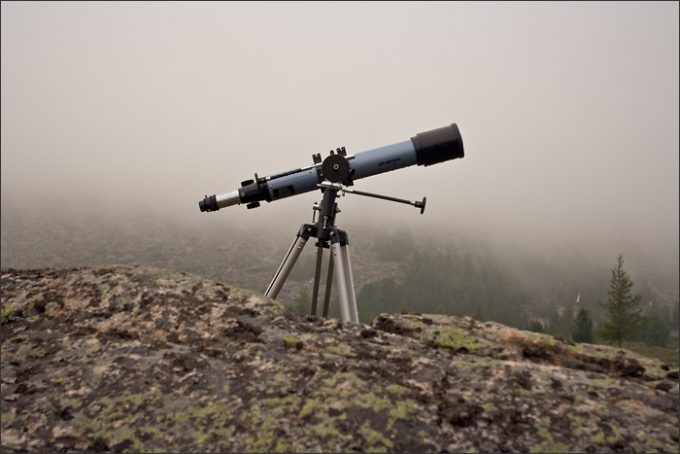 This article will help you learn on the key specifications to consider before getting a telescope and the best telescope in a tight budget you can try out.
There is no such thing as a perfect telescope. Each telescope is precisely made to achieve its own purpose. Selecting the perfect telescope will solely be based on your preferences; what you actually need the telescope for.
You have to choose a telescope based on your budget, lifestyle and observing interest. Below are key features that will help you get an almost perfect telescope.
Features to Consider Before Buying
Objective lens
Objective diameter is the key feature that will tell you if a scope is good or not. The astronomers have mostly been heard saying there is no substitute for aperture, this is actually true.  The aperture is basically the diameter of its light-gathering lens. It is also referred to as the objective lens.
The aperture diameter is often expressed in either millimeters and in less cases in inches. A telescope should be at least 2.8 inches in diameter (rule of thumb) or more. A large aperture allows you to see fainter objects and finer details too on the object.
It is more preferred than a smaller scope especially if it's being used to observe far objects; the astronomers will mostly need a telescope with a large aperture diameter to have clear, brighter view and to also observe the stars in finer details.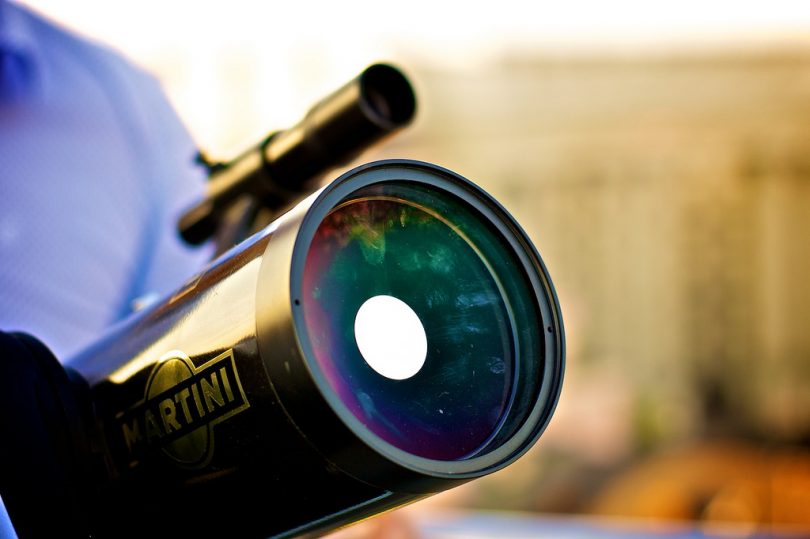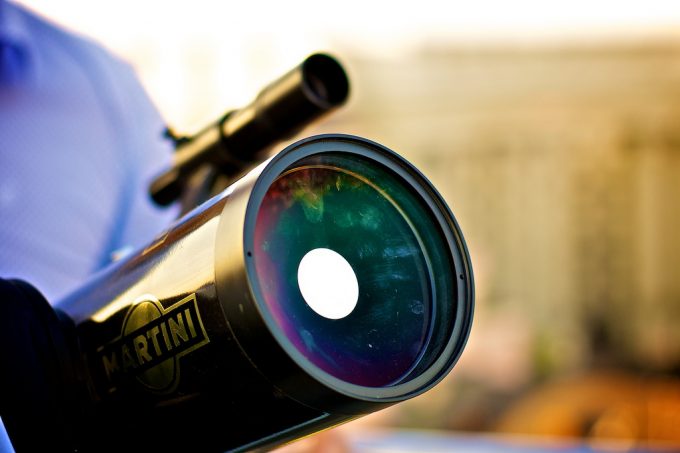 Most times the advertisers use magnification power during the advertisement. Larger magnifications on small telescopes will always result in blurry images. Useful magnification power in a telescope is often said to be 50 times its aperture, it always goes back to the aperture.
Magnification
Magnification power is defined as the ratio between angular size of image as seen in the telescope and angular size of image when observed with the naked eye. In a telescope, a bigger aperture allows use of higher magnification as use of lower magnification will result in blurry images.
A telescope can actually have any magnification power by just changing the eyepieces. A good magnification with a combination of a good aperture will allow you to see tiny objects clearly such as the planets.
It has good optical capacity and observing conditions such as the time of day, you can get 20x to 50x useful magnification per inch of the aperture. In ideal conditions 4-inch scope tops out at 200x magnification power.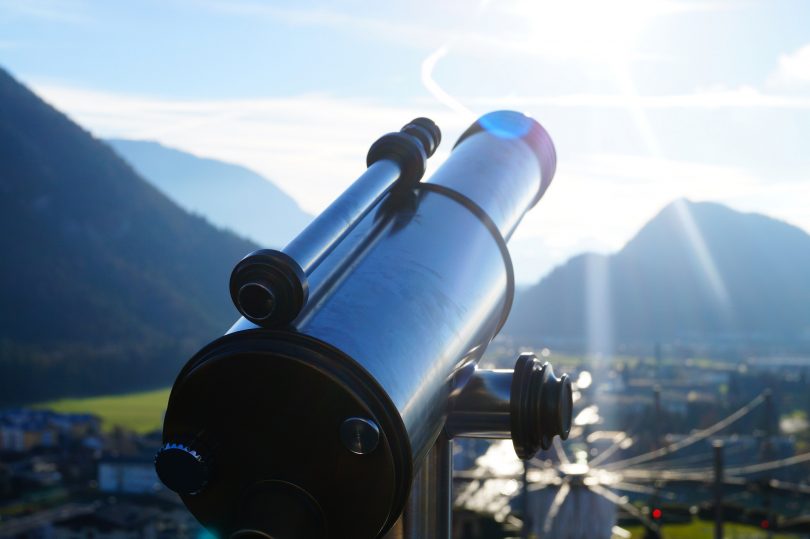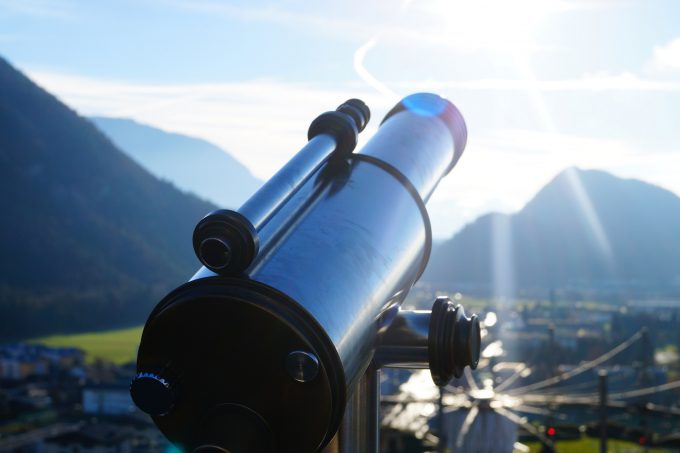 A 6-inch scope on the other hand can work well as high as 300x. It is said that the best views are obtained from telescopes with low power but that will also depend on the aperture you decide to use.
Mirrors/ lenses
Reflecting mirrors or refracting lenses are important in focusing light. The small telescopes prefer use of lenses over mirrors. For the larger telescope mirrors are much cheaper to use. A 10cm aperture telescope using mirrors will be cheaper than 10cm telescope using lenses.
Depending on what you want the telescope for, you can decide to get ether the mirror or the lenses. For individuals who would want to view terrestrial and celestial objects, refracting lenses are actually more recommended. Mirror lenses are not designed for telescopes to be used by bird watchers, or landscapers.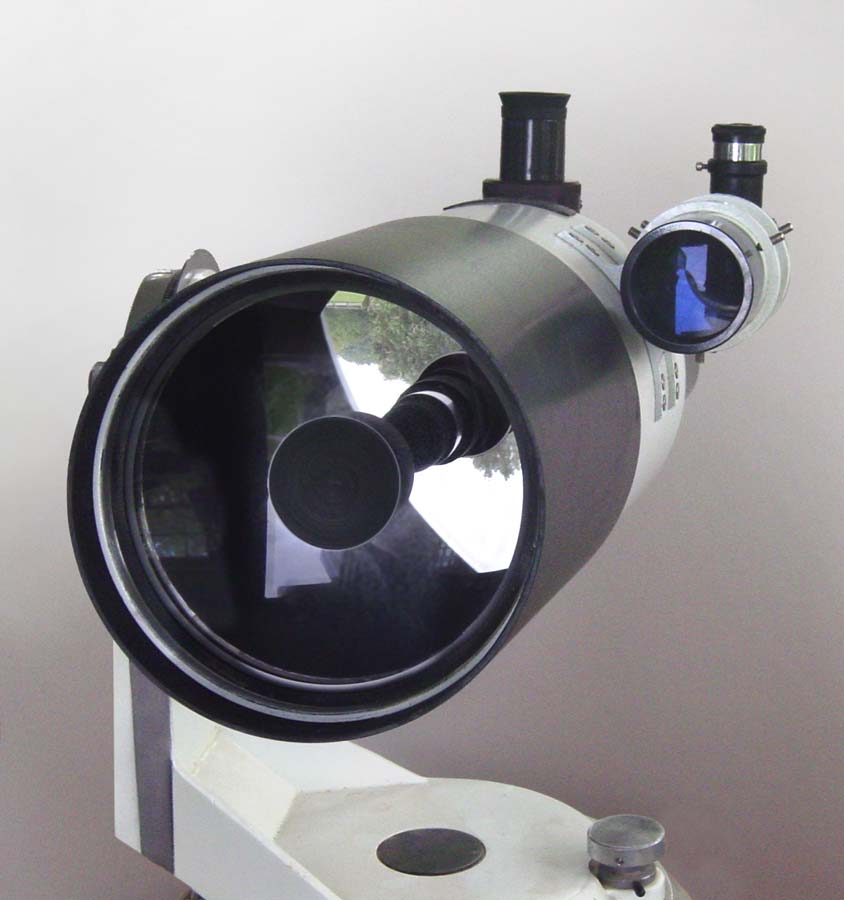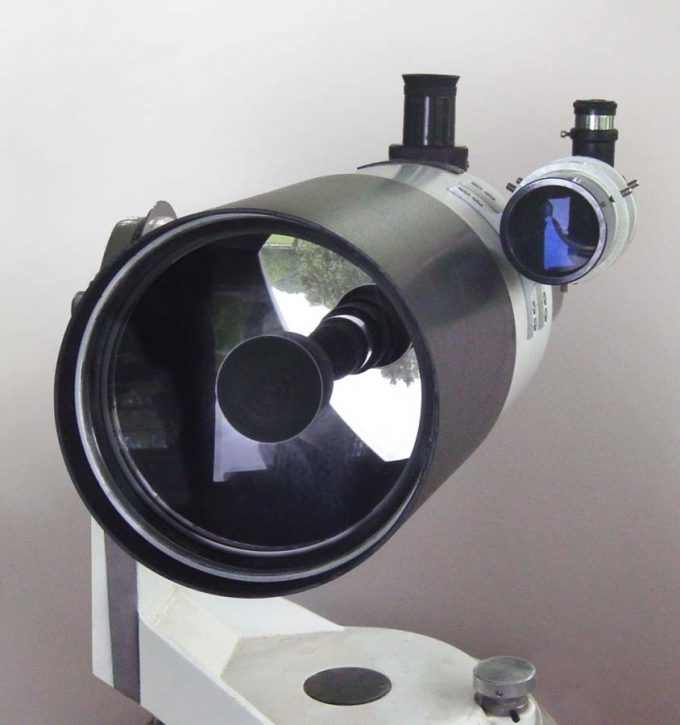 For viewers of the heavens, the stars, meteor, planets and asteroids, reflecting mirrors is the best option. They do not suffer chromatic aberration. Chromatic aberration is when different colors are not brought to a common sharp focus.
Focal length
Focal length is defined as the length over which light that falls through a lens is directed by curvature of optic to come to focus at a plane. At a focal plane, you get to see real image of a distant project. An example is a star miles away, it would be visible on the screen at focal plane of the lens.
The focal length influences the total length of a telescope. Modern telescope tend to use an optical layout to squeeze long focal lengths to smaller tubes. A good example is a telescope with a 200 mm lenses, 80 mm focal length but the light is able to fold it in a tube less than 500mm.
The focal ratio is the focal length divided by objective diameter. Long focal ratio results in higher magnification and a lower field view and is mostly preferred as low f/ratios make images fuzzier. This kind of ratio is suitable for observing double-stars, moon and planets.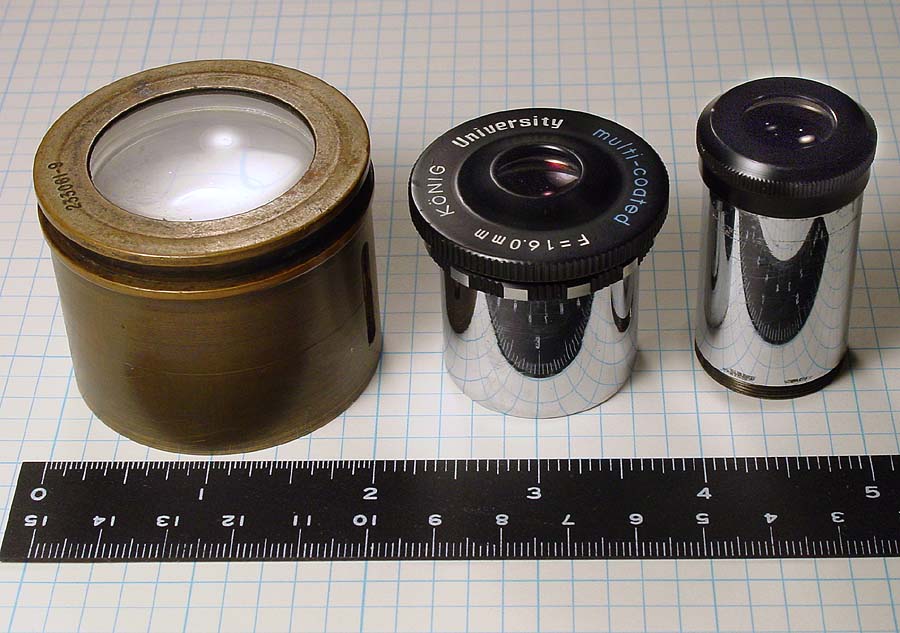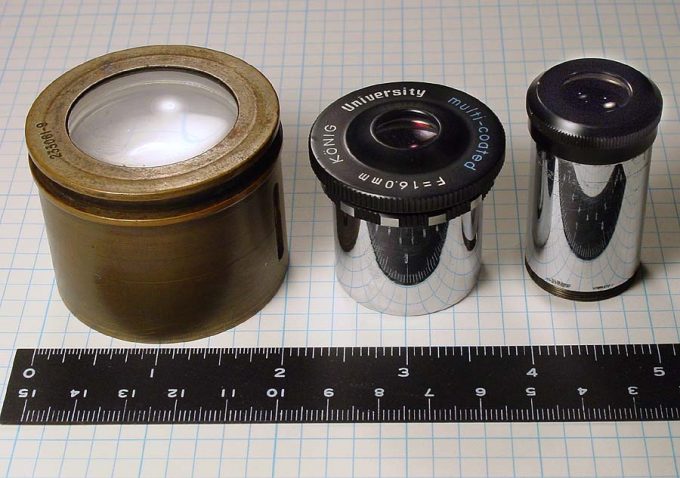 For a wider field of view a lower focal ratio is preferred. With this you are able to see the star clusters, galaxies and the Milky Way. Most wide field of view has f/7 or less.
Resolving Power
Resolution of a telescope can be described as ability to differentiate two closely spaced objects from each other or view smaller object in details. Resolution comes in handy to astronomers when two stars are too close and there is need to observe them differently. The resolution power is directly proportional to objective lens of the diameter.
Top Products Currently on the Market
Meade Instrument Infinity 70
Weight: 7 pounds
Specific features: high quality optics, altazimuth mount, red-dot technology, slow motion controls and compact design
Best use: Planetary observation
Meade instrument has different models that differ in their aperture. The Meade Instrument Infinity 70 has an aperture larger than the 50 and the 60 series but smaller than the 80, 90 and 102 series.
This telescope is suitable for individuals who want to view terrestrial objects and the astronomers. It belongs to the Meade Infinity series that combine altazimuth mount as well as high quality optics. If you are getting a telescope for the first time, this kind of telescope is a great way to start as it is easy to operate.
It features an aperture of 70 mm which is good when considering the thumb rule and thus the clarity of its images is impeccable. You can view sharp images of the planets, rings in the Saturn, terrestrial objects, and the solar among so many other things. The red dot view finder comes in handy in spotting celestial and the terrestrial objects.
It also features an altazimuth mount and a slow-motion control which aids in observation of slow motion control rod. The telescope has two eyepieces (26 mm and 6.3mm).
The eyepieces feature a high magnification power and a low magnification power and it is up to the user to decide on which magnification power will suit them best depending with the purpose and climatic factors.  It has an optical tube design meaning it has a larger focal length that has been fitted into smaller tube.
PROS:
Can be used by daytime observers such as the bird watchers because of its right-side up /images
Easy to use and to assemble
Has refractors meaning you do not have to collimate the mirrors
Slow motion sensor which is a good feature for viewing celestial objects
CONS:
It can be a little hard to track the celestial objects because the controls buttons left, right, up and down to help it turn.
Celestron 21035 70 mm
Weight: 3.3 pounds
Specific features: Coated glass optical components, sky C software, altazimuth mount
Best use: bird watchers, hikers, terrestrial observation
The Celestron 21035 70mm travel scope was designed with the travelers group in mind. It is made of high quality and durable material to withstand harsh environmental conditions and occasional falls as these things are highly encountered during the outdoor activity.
Most of its parts are made of plastic to make it light weight and also for durability purpose. The telescope is made to give a lifetime pleasure with just minimal maintenance. The travel scope is easy to use and is also very portable because of its dimensions and its light weight, thus extremely convenient.
It has an objective lens diameter of 70 mm which focuses light on object being observed thus resulting in crystal clear and brighter images. It features a focal length of 400 mm and a focal ratio of f/5.7 and thus serving its purpose of terrestrial observation well.
It has a glass lens which delivers high quality optics while watching those birds or better yet when having a look at the moon and the stars from a helipad.
It comes with a tripod designed to be light thus portable at all times. The legs have also been kept short all for the same purpose of convenience and is manufactured with aluminum.
It also has two eyepiece; the 20mm eyepiece with a 20x magnification power and the 10mm eyepiece with a 40x magnification power. The products are neatly packed in a padded backpack style case for extra protection especially during the outdoor activities.
PROS:
It is light in weight thus portable at all times
Wide field of view for brighter and clear images
Comes with a padded backpack casing for extra protection
Two eyepieces with a high and lower magnification power
Features the Sky X astronomy software that turns your personal computer into a virtual planetarium with 10000 object database.
CONS:
The finder and the focuser are made of plastic which are not durable.
The light weigh tripod may prove difficult to use especially in harsh climatic conditions such as windy days.
Related: The Celestron 21036 power seeker is related to this but is more superior has it has tracking and slow motion controls. BARSKA star watcher is another product related to this as they have almost similar specs.
Gskyer Az50350 Telescope
Weight: 3.6 pounds
Specific features: Optical coating lens, has a theodolite, altazimuth mount, barlow lens (3x) and a finder scope with a 5*24 dimension
Best use: Students
The Gskyer AZ50350 Telescope is an amazing product from Gskyer, who have had a reputation of producing state of the art equipment. It uses the advanced German technology in its manufacture.
This telescope features an aperture diameter of 50mm for clear and brighter images. It comes with two eyepieces: one has a 14x magnification power and the other one has a magnification power of 35x. The magnification power aids in enlarging the objects being viewed thus they become clearer.
It has a focal ratio of f/7 thus giving a higher magnification and a lower field of view. This kind of ratio is recommended for astronomical viewing.
It has a light transmittance of 99.5 percent meaning most light is not lost from the eye-piece to the objective lens making the viewed objects more crystal clear and also illuminates on the finer details.
The scope has a finder scope that is adjacent using the three screws and uses the principle of three points in one line. This is convenient and you can also be able to spot the heavenly objects such as the stars really quick.
It also features a theodolite which can track stars in the sky with extreme accuracy and can also be used in observation of the landscapes, birds, animals and other terrestrial beings. It comes with a padded professional backpack for protection especially during the outdoor activities.
PROS:
Easy to use
Light in weight thus portable
Coated lens and thus no chromatic aberration
Budget savvy
CONS:
Eye piece is made of plastic
There is an attachment that holds the eyepiece thus you have to bend while viewing the sky
Meade Instrument Lightbridge Mini
Weight: 3.8 pounds
Specific features: Newtonian reflector, barlow lens (3x)
Best use: Both celestial and terrestrial beings
The Meade Instrument LightBridge Mini is another incredible product from the Meade Company who have built a good reputation on producing state of the art telescope and this one is no different. It is a grab and go telescope because of its lightweight and its impeccable compact design. It is made from high quality materials to ensure durability and extra protection during use
The telescope features an 82-mm aperture diameter to give you a closer look to the heavenly bodies and all their finer details such as the rings on Jupiter. It has a focal ratio of f/3.7 giving you a wider field of view.
It comes with two eye pieces one with a lower magnification and one with high magnification power. It also features a 2x Barlow lens that helps in doubling up the magnification power for each eyepiece.
It features a 360 degree swivel mount and a point and look design which makes navigating simple and in just a couple of seconds you can spot the target object.  It also features one arm dobsonian-style mount.
The red dot finder helps you aim the telescope at the stars you want to watch. It comes with an Auto star Suite Astronomy Planetarium DVD that has over 100 databases of celestial objects.
PROS:
Light in weight and thus can be carried anywhere
2x Barlow lenses doubling up the magnification power
Wider field of view
360-degree swivel mount thus easy to navigate
CONS:
A little complex to use but the manual helps a lot
Related: You could check out the Meade 80 mm adventure scope if you are looking for something else that fits in a tight budget but is able to give you portability.
iOptron Refractor Telescope
Weight: 15.5 pounds
Specific features: Eq-2 german equatorial mount, coated glass optics, barlow lens and superb craftsmanship
Best use: Beginners
The iOptron Refractor Telescope is a great telescope you ought to get. With a 70 mm aperture diameter the images are quite clear as light is illuminated to the object. It has a 90 mm focal length for more detailed observation and also allows high power magnification to be achieved.
It comes with two objective lenses one for lower magnification and another for higher magnification and thus ideal for both short and long range target observation. The erect and diagonal eyepiece are suitable for both astronomical and terrestrial use. It features a 3x barlow lens which magnifies the magnification used 3 times.
It is easy to set up and use and is recommended for beginners. It has an EQ-2 German equatorial mount which is known to be the best mount while navigating in the sky. It also has slow motion control and setting cycles that provide accurate finding as well as tracking of objects.
The lenses are fully coated for clarity and to create contrast. It is also accompanied by a user manual to give tips on how to assemble
PROS:
Easy to use and set
Quality design and great craftsmanship
Fully coated optics coating for sharper images
Budget savvy in consideration with the specs
CONS:
Some customers have received their package with some nuts missing but once they have the nuts, the scope is easy to use
Orion 10012 Sky Scanner
Weight: 6.2 pounds
Specific features: Equipped with orion ez finder ii, compact in size and high optics quality
Best use: Bird watching and celestial viewing
If you are a beginner looking to get a telescope for use in the field of astronomy, then this is the perfect package for you. Just a single look at the sky scanner will tell you of the time and great craftsmanship needed before creating the telescope.
The Orion 10012 Sky Scanner features an aperture diameter of 100m and thus giving you a detailed view of the night sky. It has a focal length of 400m thus that image miles away becomes a very clear image on your sight.
The planets like Jupiter, Mars and Saturn are very clear when viewed with the sky scanner 100 mm reflector no matter the location.
It is purchased with a 20 mm eyepiece that has 20x magnification power and the 10mm has a 40x magnification power to enhance visibility by enlarging the viewed object. You can be able to see images of distant objects in great depth
The compact shape and design makes it portable and easy to use, it is categorized among the grab and go telescopes. It is also extremely easy to set up.
Consumers have given feedback that it takes 10 minutes or less to set it up and that is why it is recommended for the beginners because of its convenience. It has an EZ Finder II that uses red-dot technology to aim telescope and focus on the object you need to see.
It operates with simple alignment process. All you need to do is turn the finder on then peer at the red dot, by navigating your telescope appropriately, you will be able to see the celestial objects in finer details. It also features an altazimuth mount and can easily fit in a tripod.
It has a threaded socket base which can be connected with 3/8 threaded post to secure it in place while on the tripod. It comes with a user manual just in case you get stuck while trying to assemble the parts.
PROS:
Compact design and light in weight.
Easy to use
Utilizes the red-dot technology
Good tracking capabilities because of the EZ finder
CONS:
You may need to purchase additional accessories such as a Barlow or eyepiece filters
Related: The Sky Scanner that features a 900 mm aperture, has a finder scope(6*30) and collects 260% more light and is thus superior compared to Sky Scanner.
Gskyer AZ Refractor
Weight: 4 pounds
Specific features: Optical coating lens, has a theodolite, altazimuth mount, barlow lens (3x) and a finder scope with a 5*24 dimension
Best use: Viewing of terrestrial or celestial objects
The Gskyer telescope has a couple of series telescope with different apertures all made with the sole purpose of helping out the astronomers, bird watchers or landscapers enjoy their view even from miles away. The Gskyer AZ Refractor is made with high quality material that have exceeded the standards to make it long lasting and avoid malfunction even with simple falls
With an aperture of 60 mm, you are able to have a wide stellar coverage. It has a focal length of 400m and focal ratio of f/5 giving a larger magnification.
The telescope also features a rack and pinion system which helps in making objects quite clear.it is also equipped with a Barlow lens capable of doubling up magnification thus resulting in a better view.
It has an altazimuth mount for support on the tripod and is also equipped with slow motion controls and thus tracking of the heavenly bodies is made much easier. The ensemble stands on an aluminum tripod with vibration pads for protection and is also adjustable.
PROS:
It is light in weight and thus portable
Easy to use and set up
Fully optic coated lenses which are anti-glare and anti-reflector
Comes with a travel bag and lens protectors for extra protection
CONS:
Eye piece is made of plastic
There is an attachment that holds the eyepiece thus you have to bend while viewing the sky which may be quite tiresome.
A rather low tripod.
Celestron Power Seeker
Weight: 12.3 pounds
Specific features: Fully coated glass optics, alt-azimuth mount, 3x barlow lens, compact design and slow motion controls
Best use: Basic astronomy, bird watchers
The Celestron Power Seeker is a great way of starting your exploration in the universe. The telescope has a compact design and is portable because it is light in weight. It has an objective lens of 70 mm to give users a better glimpse of nighttime skies or to be able to watch the birds in the backyard without really straining.
It comes with a number of eye piece with high and lower magnification power for use. The telescope also has the 3x Barlow lens which triples up the eyepiece magnification thus improving telescopes viewing ability.
It also features the Sky X software that has more than 10000 planetarium databases where users can refer to in locating the celestial objects. The optics are fully coated for clarity and to also provide contrast thus enhancing brightness
It is an easy to use telescope as it does not require any tool assembly. It also has a user manual to help the user have a clue on how to handle and adjust the telescope to have a better view.
It also features an altazimuth mount for support which is also easy to set up unlike the EQ-2 mount. Consumers have given feedback that they can easily set up their telescope in no time and they are ready to go.
PROS:
Has high quality optics
Easy to use as there is no tool set up
Correct image prism
Light in weigh and thus portable
It is affordable
CONS:
Uses plastic finders and Barlow lens
Light weight tripod and may not provide steady support
It is not able to track the stars and the planets
Final verdict
When operating a telescope for the first time it is highly recommended that you get to use a user manual for guidance and instructions. Understand all the dos and the don'ts to avoid future problem with the telescope.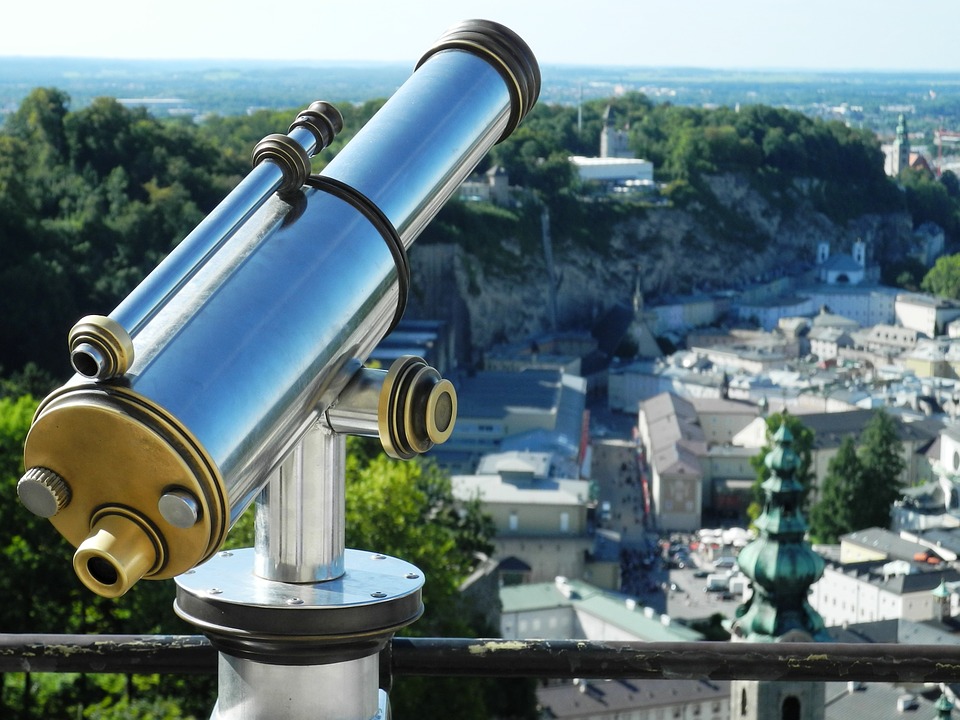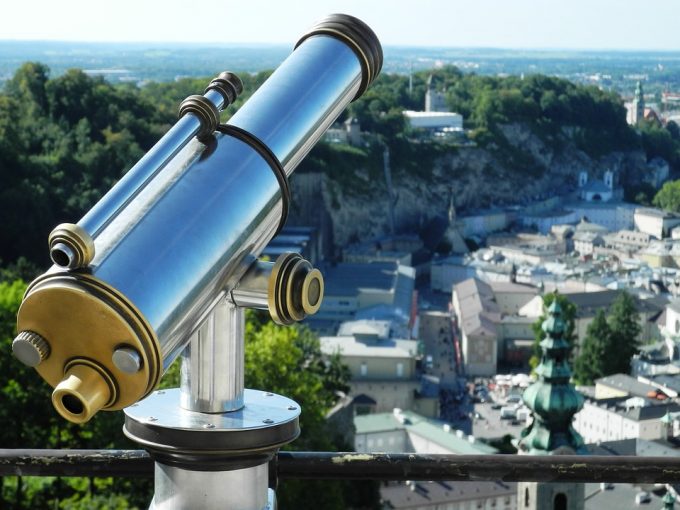 In cases where the telescope is faulty or malfunctions, it is advisable to contact the manufactures who will repair or replace fault parts.
You may not be an astronomer or a nature lover but chances are you know someone who loves doing these things. Gifting them a telescope will be an amazing way to show you care you love for as little as $100. Get these amazing telescopes today and those nights on your backyard or on a help will never be the same.
Do you have experience with any of these telescopes?  Is there a stand out one we missed?  If so we'd love to hear from you in the comments section below.