If you've suddenly discovered an interest in celestial bodies, then you should go and buy a telescope. This is the one thing that will help you enhance your knowledge of the stars, planets, and galaxies.
Nothing can be a lot more fun than being able to see all the things that excite you up close. However, if you are just getting started, the best advice anyone can give you is to go for the best telescope for beginners. But why buy telescope when you can always go to the planetarium and use the ones they have there?
Having your own telescope will give you a lot of freedom. You are free to explore the skies whenever you feel like doing. If you have to go to the planetarium each time you want to see stars up close, then that would eventually become too taxing.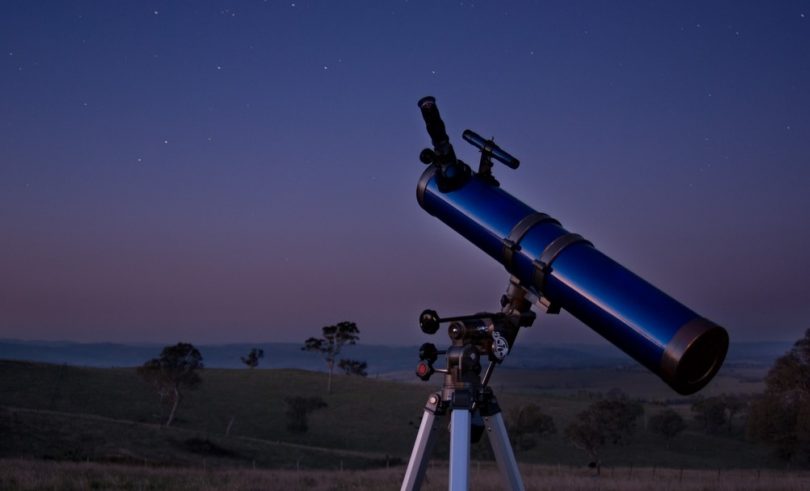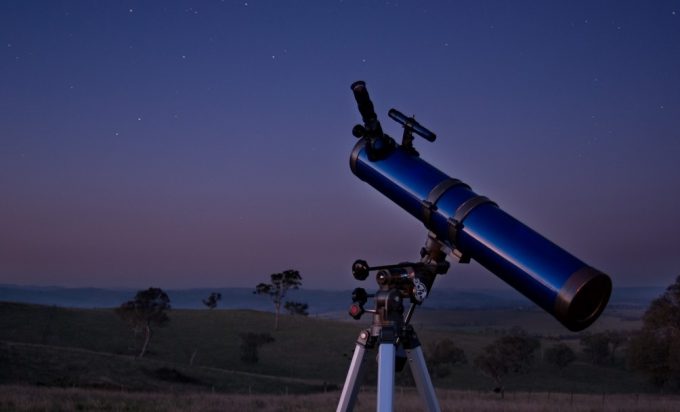 Also, what if there are several others who want to study the stars? You will either have to wait until everyone else finishes or cut your time short to make room for the others in line. But if you have your own, you won't have to do these things. You can gaze at the stars as much as you want.
The table below will take you through some of the vital specifications of the best amateur telescopes we have reviewed in this guide to help you make your choice within a short time.
| Product Name | Focal Length | Aperture | Magnification Lens | Price |
| --- | --- | --- | --- | --- |
| Orion 13160 StarSeeker | 650 mm | 5.1 inches | 23 mm, 10 mm | Check price on Amazon |
| Levenhuk SkyMatic | 650 mm | 5.1 inches | Super 25, super 10 | Check price on Amazon |
| Celestron 127EQ Powerseeker | 1000 mm | 5.0 inches | 20 mm, 4 mm, 3x barlow lens | Check price on Amazon |
| iOptron 9802 SmartStar | 400 mm | 3.1 inches | K25, K10 | Check price on Amazon |
| TwinStar AstroMark | 600 mm | ~2.8 inches | 20 mm, 12.5 mm | Check price on Amazon |
| Gskyer AZ70400 | 400 mm | 2.8 inches | 25 mm, 10 mm, 3x barlow lens | Check price on Amazon |
| Celestron NexStar 4 SE | 1325 mm | 4.0 inches | 25 mm, 12.5 mm | Check price on Amazon |
| Meade Instruments Infinity | 700 mm | 2.8 inches | 26 mm, 2.3 mm, 2x barlow lens | Check price on Amazon |
Important Considerations Before Purchase
For newcomers that are considering venturing into the field of astronomy, choosing the perfect telescopes for beginners is of vital importance. With the market flooded with literally hundreds of options, it becomes an intimidating task to sort through a mound of reviews, ratings, and feedback.
This section will help you make an informed decision about choosing the perfect telescopes for beginners.
Setup
One of the most important criteria for good telescopes for beginners is that anyone should be able to use them within a short period of time. Assembly should be hassle free, and within no time you should be able to behold the wonders of space. Hence it is of vital importance that you avoid telescopes with too much setup as well as maintenance work.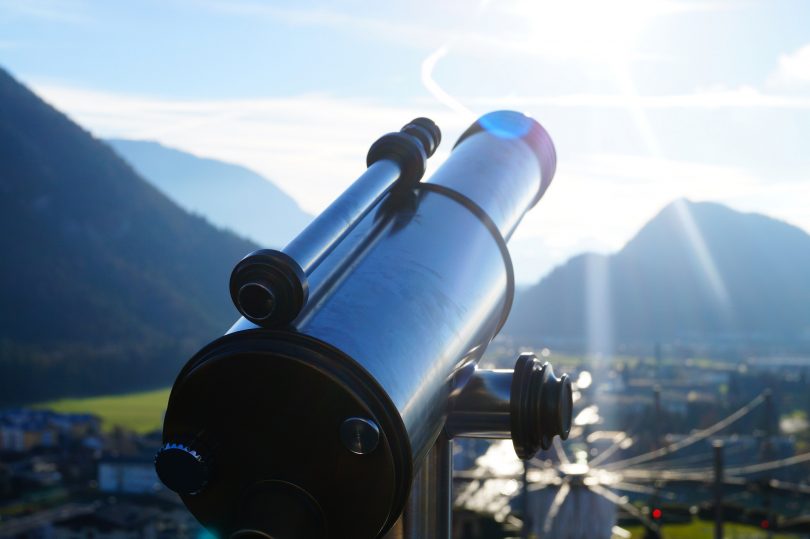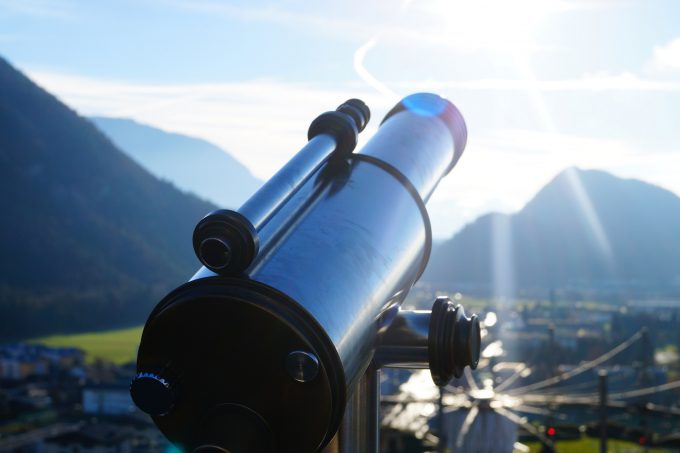 Usability
Using the telescope should be a simple matter of taking your telescope and pointing it at the night sky and getting beautiful views of the wonders of space. Any telescope that allows you spectacular views without fiddling with hundred dials is a viable option for a beginner scope.
It should have a sturdy mount to make sure that tracking objects in the sky becomes a pleasure rather than a pain.
Some telescopes have educational software included that make it easier to navigate the sky. Example: "The Sky" software makes it easy and straight forward for even beginners to navigate to the moon, Mars, and Saturn very quickly.
Clarity
No matter how cheap or easy-to-setup a telescope is, it is useless unless the first look out of it makes the user gasp at the clarity and infinity of space in the first go.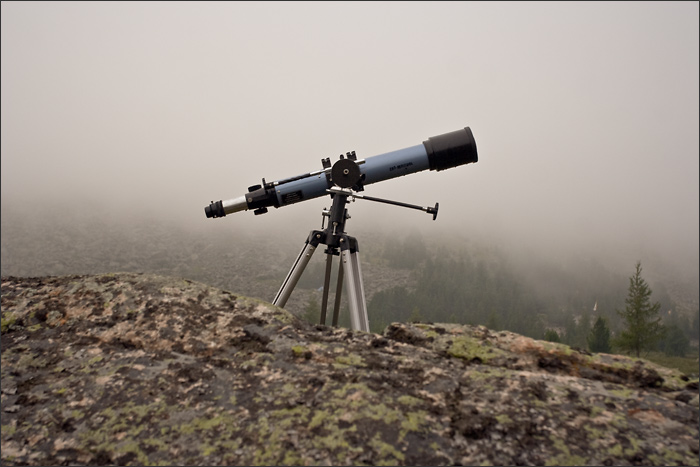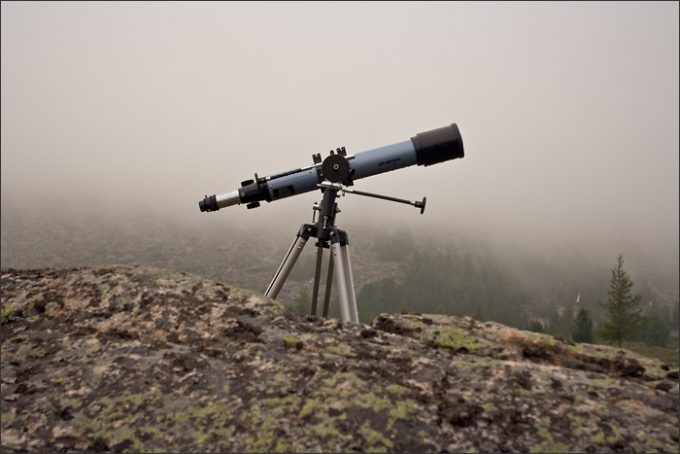 There are fabulous, wondrous items in space to see through a telescope and any telescope that compromises image quality or gives bad color to your images should be discarded immediately. Telescopes for beginners offer the best ratio of clarity to price.
Clarity of a telescope is determined by the focal length, aperture size, the number of lenses, the magnification power of each lens, and the presence of coatings in the interior of the glass tube.
Generally, the bigger the aperture, the better. As for the coatings, their presence helps to transmit sufficient light in the telescope resulting in brighter and clearer images.
Price
Since we are talking about telescopes for beginners here, you should never have to venture out of the $500 (give or take a little) price range. Only after a legitimate interest has been established in astronomy should higher grade telescopes be considered for purchase.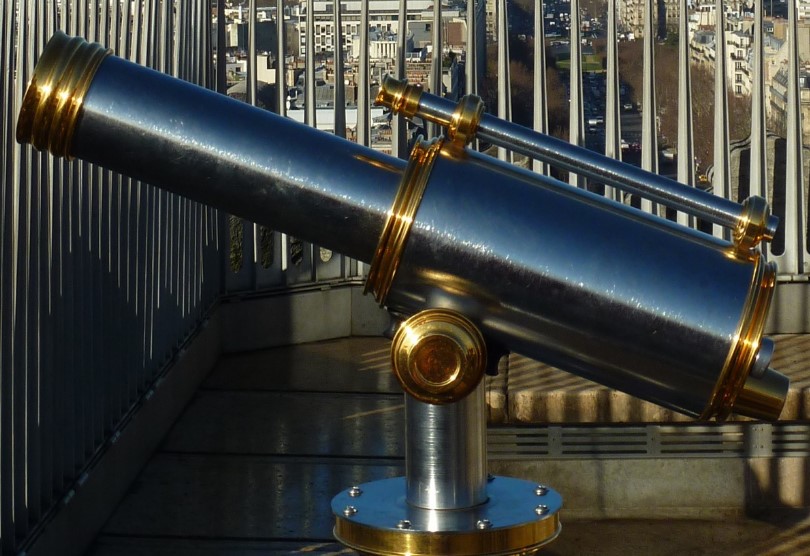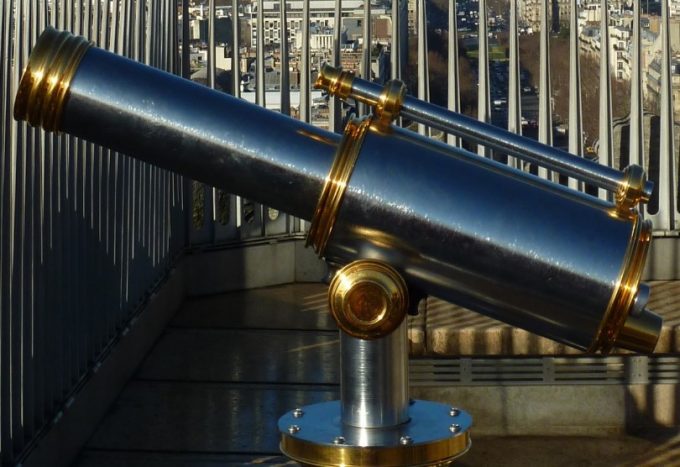 Top Products Currently on the Market
Since we know how challenging it can be to scour the internet looking for the best starter telescope, we've put together for you 8 of them that we think you may like. All the telescopes will be described according to their visual capabilities, ease of use, stability & tracking and warranty & support.
Orion 13160 StarSeeker
Lowest useful magnification: 19x
Telescope type: Reflector
Specific features: A database of 42,000+ objects, Built-in tour mode for great views, 130 mm aperture to provide a wide view, dual optical encoders, automatic tracking
Includes: GoTo hand controller, two wide-field 60° eyepieces-10mm (65x) and 23mm (28.2x), EZ Finder II sight, and others.
Best use: Astronomy
The Orion 13160 StarSeeker is one of the smartest and cheapest amateur telescopes you can find out there. This telescope is small and simple yet loaded with features that will blow your mind away.
At a diameter of 130 mm, Orion Starseeker produces finer images whether viewed from up-close or far away. its computerized database houses up to 42,000 objects making every night a wonderful time to gaze into the far spaces.
The telescope comes with two eyepieces; 10mm and 23 mm lens. This gives you a chance to swap them to get a clear image of celestial bodies. In particular, the smaller lens is for viewing planets surfaces while the larger one helps you view images that are deeper into the sky.
Worth mentioning, Orion StarSeeker sports a shorter focal length. This is essential for those who are into astrophotography. It helps them take photos faster through a wide field of view. The only shortcoming is that the photo quality is not that clear.
The telescope and mount in the Orion IV 130 are both solid. It's easy to move this device and still continue to view the stars with the help of a hand controller. This is because its computerized system remembers your alignment and lets you pick up from where you left.
When it comes to getting ready for action quickly, the StarSeeker makes it possible as its simple to assemble and use. The controller buttons light up when pressed so you can see what you are doing. If you've got some external batteries, there is a dedicated space for the on the mount with no need to keep track of them every moment you move.
PROS:
Provides clear and detailed images of celestial bodies
Automatically tracks selected object hence no need for manual adjustment every time
Suitable for astrophotography
Has a rich database of celestial objects for viewing
CONS:
A warranty of 1 year is a bit short
Astrophotography pictures are not of the best quality
Levenhuk SkyMatic
Lowest useful magnification: 20x
Weight: 26.5 pounds
Telescope type: Reflector
Specific features: Reflector optical design, 130 mm objective lens diameter, magnifies up to X260, 650 mm focal length, two eyepieces; 10 & 25 mm,
Included: 1.25-inch adapter, two eyepieces
Best use: Deep space objects and astrophotography.
Quite a lot like Orion in terms of aperture and focal length size, Levenhuk SkyMatic is dedicated to providing new stargazers with excellent images of celestial bodies. Much of its functions are automated, but you can adjust it manually as well.
This is a reflector telescope meaning it uses mirrors to direct light into the scope. There are two eyepieces, 10 & 25 mm and a wide aperture to enhance images. While focusing on an object, the first images are usually blurred but they get clearer when the scope has settled.
The impressive 130mm aperture makes the Levenhuk SkyMatic a good companion for astrophotography. However, you will need to focus the camera on the objects for an extended time.
The telescope's focal ratio is f/5 and when combined with the remarkable aperture, it results in the telescope having one of the best magnification levels-X260.  This explains why the images captured by this telescope are detailed-whether taken from up-close or far away.
You don't need special skills to get this scope up and running. Only its stiff stand makes it somehow hard to use. Nevertheless, you will finde the finderscope quite effortless to use. It easily slides to connect with the thumbscrew. The finderscope minimizes hassles by providing a wide field of view thereby helping you spot what you want to see.
The telescope's database is packed with 42,900 celestial bodies. Even though you will have a hard time viewing all of them, some will definitely be your favorite. The scope tracks terrestrial bodies for you rather than the opposite happening. This makes it good for newbies who have no idea where or how to begin.
PROS:
A stable support system
Ultra-clear images
Can work with many other accessories to improve its functionality
Levenhuk SkyMatic is suitable for observing terrestrial bodies and astrophotography
This model is slightly larger than some catadioptric models yet its price is lower
This is a smart telescope. It identifies an object and lets you view with no special knowledge needed.
CONS:
The image bleeds when you change direction
There is no designated slot for exterior battery pack
It's a bit heavier
Celestron 127EQ PowerSeeker
Product Weight: 17 pounds
Lowest useful magnification: 18x
Telescope type: Reflector
Specific features: German equatorial mount, 127 mm aperture, 3x Barlow lens for additional magnification, 1000 mm focal length, aluminum tripod stand with an accessory tray
Included: A finder scope, aluminum tripod stand, and an accessory tray
Best use: Planetary observation
This is one of the cheapest, yet functional scopes you'll get out there. Its superb capability enables it to help you view the moon's rings, the 2 biggest bands on Jupiter and Saturn's Rings.
The Celestron 127EQ PowerSeeker combines its three lens – 4 mm, 20 mm and the 3x Barlow lens to bring you the best visual experience. The optical glass is lined with high transmission coatings for delivering bright and clear images
It takes 5-20 seconds to assemble PowerSeeker. All you need to do is attach the telescope to the tripod, select your desired eyepiece and take your eyes for a tour. T
he telescope delivers correctly oriented images thus reducing the need for frequent adjustment. For those with some accessories, you can put them on an accessory tray beneath the tripod stand.
This particular telescope doesn't have stability issues. You can move the tripod without images getting blurred, thanks to its equatorial mounts. Furthermore, the collapsible alt-azimuth mounts make viewing of both astronomical and terrestrial objects possible.
The telescope's database has over 10, 000 celestial objects for viewing. This telescope comes with a two-year warranty (valid for US and Canada clients only). Make sure to attach other needed documents as well.
PROS:
Delivers sharp and bright images
Suitable for both celestial bodies and outdoor watching
Has good stability
About 10, 000 objects to view
CONS:
The 4mm eyepiece is a bit of a downer
Slightest breeze can affect the quality of the images
iOptron 9802 SmartStar-R80
Product weight: 14.2 pounds
Lowest useful magnification: 12x
Telescope type: Refractor
Specific features: 80 mm refractor optical tube, two eyepieces-K10 and K25, aluminum tripod stand, 5000 object database, in-built 32-channel GPS to synchronize location.
Included: Adjustable aluminum tripod, Cube telescope mount, and a 32-channel inbuilt GPS.
Best use: Viewing the moon and other planets.
iOptron 9802 SmartStar-R80 is one of the best go-to telescopes for new stargazers that come below $500. It's equipped with several optic features for exploring the moon and other planets.
However, the optic capabilities of this scope are limited in functionality. First, the aperture is smaller thus making it impossible to view crisp clear images-unless from terrestrial objects. Secondly, its two main eyepieces can only provide finer details when focused on a single object only.
The SmartStar scores better on ease of use. The inbuilt computer automatically does the tracking for you. You can use the Go-to hand controller to focus on the object you want to see. While it's not complicated to set up beginner telescopes, it could have been better if this scope came with a guide.
iOptron's image quality doesn't get distorted when shifting location. Its database houses details of 5000 celestial bodies for viewing. Moreover, the telescope sports an inbuilt 32-channel GPS for synchronizing location.
PROS:
It's easy to spot the area you are looking for with this scope
Small and portable
Pretty affordable
Easy to assemble
CONS:
Has a low aperture which provides a limited field of view
TwinStar AstroMark Refractor Telescope
Product weight: 5.5 pounds
Lowest useful magnification: 11x
Telescope type: Refractor
Specific features: 50 mm Achromatic lens, Altazimuth Mount and tripod support, a focal length of 600 mm, X30 and X48 magnification lens. Comes in several colors
Included: Aluminum tripod, altazimuth mount, and two eyepieces
Best use: Planetary observation & Deep space objects.
If you love bird watching, stargazing, and admiring the world and far beyond, TwinStar AstroMark Refractor Telescope could be your best companion. The telescope's capabilities are above average when it comes to providing crisp clear images.
When it comes to optics, Twinstar is defined by its two main eyepieces; X30 and X48. This magnification scales provides clear images of star clusters, binary star system, the Orion Nebulae and a few other deep-space objects. The telescope's focal length of 600 mm contributes to its stellar performance.
TwinStar is commonly referred to as a "point & shoot" due to its simplicity. Since the paper manual offers limited help, the company provides photographs and stepwise info on how to set up this telescope.
Additionally, this telescope features a full-sized aluminum tripod and an altazimuth mount for improved stability when viewing objects. The tripod stand is adjustable making it easier for tall individuals to view celestial bodies without having to crouch.
PROS:
It's Lightweight
Easy for anybody to set up and operate
Good for scanning the city
Pocket-friendly price
CONS:
No computer database for object's details
Gskyer AZ70400
Product weight: 5 pounds
Lowest useful magnification: 11x
Telescope type: Refractor
Specific features: Top quality backpack for carrying the telescope, thick aluminum alloy for stability, 10 mm and 25 mm eyepieces, X3 Barlow lens, 400 mm focal length and 70 mm aperture.
Included: Storage backpack, adjustable aluminum alloy support,
Best use: Viewing the outdoors and the cosmos
Gskyer Telescope brings to the table a horde of features mainly appearing in high-end devices to help new astronomers find their way around telescopes. The telescope ranks high among the best starter telescopes and is sure to be a great one for your budding astronomer.
The Gskyer AZ70400 is a refractor telescope with an advanced optical tube that contains top-quality multilayer glass optics. Besides the two 25 mm and 10 mm eyepieces, there is a 3X Barlow lens that doubles the magnification power of each eyepiece.
This telescope's 400 mm focal length, 70 mm aperture and a standard Rack-and-pinion contribute to the clear images produced.
Tracking terrestrial and celestial bodies is easier with this telescope's altazimuth mount. The mount has a slow motion lever to make the process super easy.
Like TwinStar AstroMark 50mm telescope, this scope too doesn't have a database for outer space objects. Nevertheless, it's easy to get this telescope up and running. The guide comes in several languages to help beginners assemble and use it.  This telescope comes with a 1-year warranty and lifetime maintenance.
PROS:
Small and portable
Provides stirring visual effect
Suitable for watching terrestrial and extra-terrestrial objects
Less complicated to assemble and use
CONS:
No computer database to help newbies identify objects easily
Celestron NexStar 4 SE
Product weight: 30 pounds
Lowest useful magnification: 16x
Telescope type: Catadioptric
Specific features: 4-inch Maksutov-Cassegrain telescope, Skyalign ability for easy alignment, a database of 40,000 objects, Star Pointer finderscope
Included: Planetarium software for PC, motorized alt-azimuth mount, and a tough adjustable tripod.
Best use: Planetary observations
Those who switch locations a lot and love carrying their best gadgets with them will love Celestron NexStar 4 SE small size. You can stash this telescope in your bag and take it to your friend's place so both of you can have fun viewing the cosmos.
This telescope is one of the products in this review with the longest focal length (1325mm) and a wider aperture (4-inches).  It uses both mirrors and lenses to focus light into the scope thus giving it capabilities of Catadioptric telescopes. All these factors combined make this telescope one of the best for viewing crisp clear images.
The NexStar from Celestron has two ports on its base, one for a camera for those interested in astrophotography and the other for a GPS. Its computer database has 40,000 objects for viewing. Setting up this telescope doesn't need any special tools or reading through its manual.
Everything comes with the box and all the components connect to each other easily. At only 11 pounds, this telescope is easy to carry around.
This telescope's motorized stand and the Altazimuth mounting makes it one of the most stable telescopes in stargazing. Even under motion, the images observed are clear with no bleeding at all.
Its database can allow you track up to 40,000 celestial objects.  This telescope comes with a 2-year warranty and assistance through phone and email. However, there is no money back guarantee.
PROS:
Small and portable
Excellent optics
Computerized tracking system
Provides one of the best image qualities
CONS:
Limited deep space viewing due to its small size
No extra slot for rechargeable batteries
The telescope needs its remote to be moved which can be frustrating at times
Meade Instruments Infinity
Lowest useful magnification: 11x
Telescope type: AZ Refractor
Specific features: 70 mm aperture and 700 mm focal length, Altazimuth mount, a red dot viewfinder for better observation, an instructional DVD and paper guide, 6.3 mm and 26 mm magnification lens
Included: Instructional DVD and astronomical software
Best use: Viewing terrestrial and celestial objects
If you are looking for something to help you view far away objects without parting with much of your hard earned bucks, Meade Instrument Infinity would be it. Although it's not even over $100, this telescope will bring elements of the cosmos right to your eyeball.
This is a refracting telescope with two eyepieces for magnification. There is also a 2x Barlow Len that doubles the magnification power of the two main lenses for super clear images. The telescope is equipped with the red-dot viewfinder to make observing of celestial bodies much easier.
This telescope is one the easiest to assemble and use. It also comes with an instructional manual to help those who might get stuck in getting it started. There is a tray below the stand where you can put your accessories while viewing.
Meade Instruments Infinity has good stability. Shifting of the position doesn't affect the quality of the pictures. The altazimuth mount has a slow motion control rod that makes tracking of celestial objects very easy.
This telescopes database has can identify up to 10,000 celestial objects, which is sufficient, but less compared to Orion and Levenhuk reviewed above.  This offering comes with a one year warranty and extra help can be provided if you contact them via the website
PROS:
It's easy to assemble
Can be used for bird watching as well
The red dot finder makes tracking of objects easier
Light and portable
CONS:
A bit of difficulty can be encountered when using the red dot finder
The finer knobs could use some refinement
Final thoughts
While all the telescopes outlined above are for beginners, it's evident that some surpass others by far. From the table, you can clearly see that there is no "ultimate" winner since even the best ones have issues like portability while the one that is considered portable may either have a small aperture or a shorter focal length.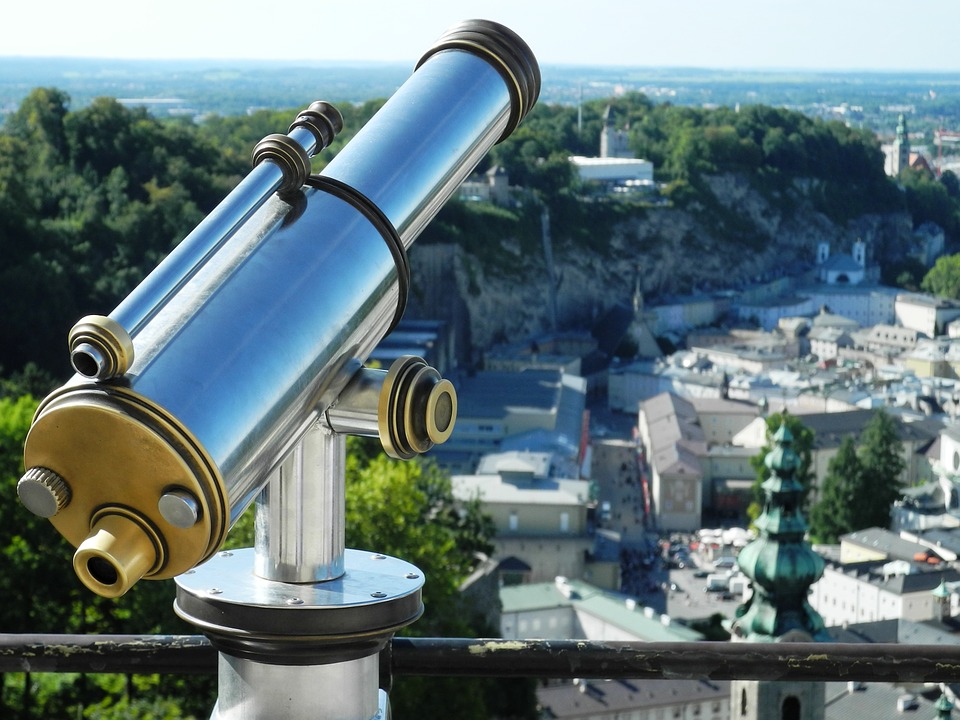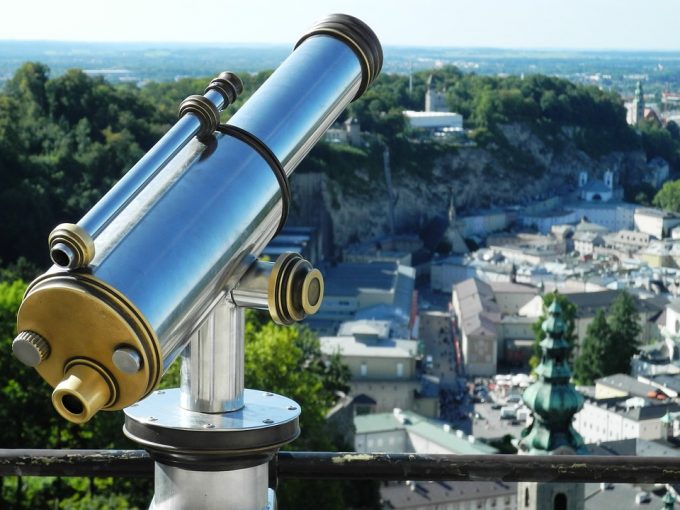 This means you will have to compromise on something. Nevertheless, make sure to check other features like auto-tracking, Barlow lens, objects database, etc. before making your final decision.
In the end, you will have to come up with those areas that are most important to you.  Once you have done that a few top contenders should emerge to make your selection much easier.
Have you ever used a beginner's telescope before? Is there anything we have left out or perhaps another model to consider? Feel free to share with us via the comments section.