In nearly all types of hunting, an excellent pair of binoculars is very necessary or virtually compulsory and some people would even a go a step further to say that your hunting binoculars and your rifle have the same importance.
Hunting binoculars are used to survey the surrounding environment, assist you to get an enhanced view of impending targets to weigh up trophies and tell between the sexual categories of animals.
The preference you make when purchasing binoculars is a vital decision for every huntsman. As you go on to become an advanced hunter, you will discover that optics of high quality will become very essential to you, and don't you want the best viewing device in the market? You shouldn't look any further than the Carl Zeiss 8×42 Victory HT binocular.
Product Specifications
German made

Exclusive Schott HT High-Transmission glass + enhanced T coatings provides 95% light transmission

FL lens system for supreme color fidelity

Comfort focus concept and easy-grip barrels for superior ergonomics

New 5-Year No Fault Policy + Limited Lifetime Warranty
Hunting binoculars are highly designed to give us clearer and brighter vision whilst in the field. Making a clever investment on binoculars today will help you with a lot of successful hunting expeditions for many years ahead.
ZEISS Group is a leading technology company when it comes to optics. The ZEISS Group build up and distributes manufacturing equipment, microscopes, measuring technology, medical technology, camera and cine lenses, eyeglass lenses, planetarium technology and binoculars.
With its answer, the company continually progresses the optics world and assists shaping technological advancement. There are quite a number of binoculars in the market with varying specs. In this article, we are going to review the Victory binoculars. Everything that you need to know about this product is going to be discussed in this review.
Review
The Carl Zeiss 8×42 Victory HT Binocular is ideal for tracking subjects, long-range viewing, and clearer and brighter vision. It has loads of great features which are very useful for hunters.
Below are the major specifications that will go a long way in helping you to decide if you are going to purchase this product or not.
Packaging
Packaging is always vital when something is being shipped out. When you order this product online, it will come sealed and boxed up.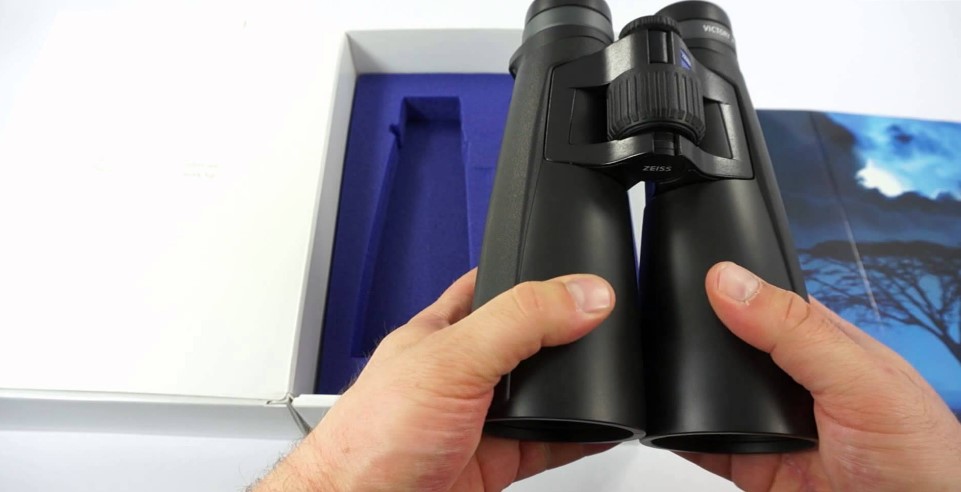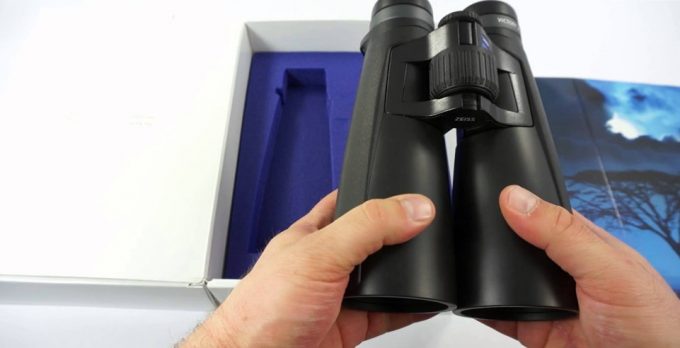 The box will contain Zeiss 8×42 Victory HT Binocular, Neck Strap, Objective Lens Covers, Lens Cloth and Instruction Manual.
Design and durability
These latest Victory HT binoculars have a rather outstanding look to them, which they say assists with their ergonomics and thus are far simpler to use. The build of the Double-Link-Bridge is slim and a tremendously large hold on the barrels of the lens is believed to make them incredibly accepted and easy to hold.The Victory HT also has a remarkably large focusing control which is positioned far more advanced on the bridge than the majority of others.
Zeiss claims that this allows it to be turned easily with your index finger.The tremendously robust build offers the very maximum levels of accuracy and resilience. The housing, coupled with its ground-breaking double-link bridge, is built of ultra-light, high-tensile magnesium. The focusing control is firmly fixed in the housing, which means that this device is completely equipped for use in any kind of condition.
Brightness
The innovative light transmission of 95 percent and even more allows hunting deep into the dark. This exceptional experience is the effect of a ground-breaking optical design. It is the blend of very transparent SCHOTT high transmission lens essentials and the improved ZEISS T* multi-coating.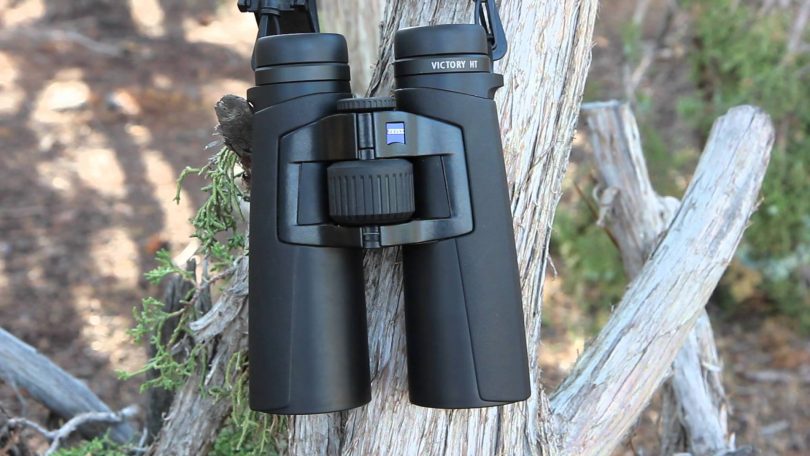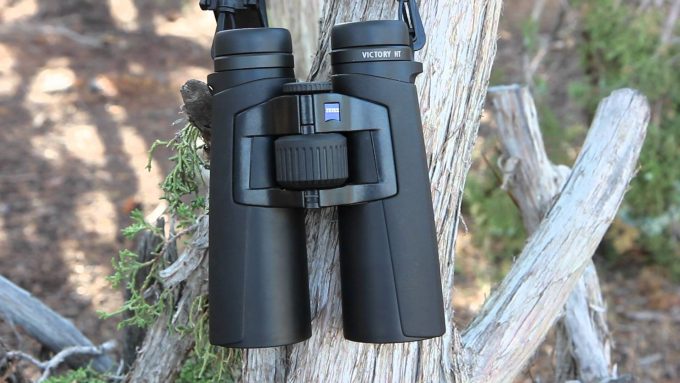 This allows the Zeiss Victory HT products to reach and set a new worldwide standard for quality riflescopes. The high-contrast, bright images give you the extra minutes you require on a hunt. In the end, it is frequently the first or very last light of the day that is essential for those delightful hunting moments that will stick in your memory.
Water Proof
Water just rolls off the lens as it rolls off from a duck's back or lotus leaf. The LotuTec® coating on the eyepiece and the lens guarantee that snow or water just roll off the outside of the glass.Given that neither dirt nor water can stay on the outside of this device, you can use a reduced amount of time cleaning and more time studying nature.
Dielectric
Zeiss uses numerous coatings to make sure that the greater part of the light used can get to your eyes, but it is unavoidable that a small amount of light can still be lost. The great and fascinating thing about the device is that the lenses are capable of transmitting more than 95% of the light taken in by a pair of binoculars.
There are apparent advantages in these binoculars such as there is superior transmittance, particularly with the blue-violet range, which means enhanced mesopic vision. Lensing effect has been reduced as a credit to the advanced brightness, producing an improved overall quality of the image.It features fluoride lenses also, which have fluoride ions meant to make colors correction and enhance sharpness.
Lenses and Optics
Take advantage of the full luxury of color and intensity in the world of birds. The exceptional lens build, making use of lenses made of high-performance fluoride glass, assists you to see the colors with more vividness and natural genuineness and to study details such as plumage more visibly.Chromatic eccentricity is reserved to the least. Essential details like bird's eyebrow stripe are revealed as they are intended to be seen by nature, while colors and forms are visibly defined.
Value for the Money and Guarantee
This set of binoculars has all the features that you would look for in a pair.  However part of that comes with the fact that this pair comes in north of $2000.  With that though you get a product that the company stands behind.  Between their 5 years no-fault policy and the limited lifetime warranty, these are not a pair the will let you down.
Close Competitors
Zeiss Victory SF 8×42 Binocular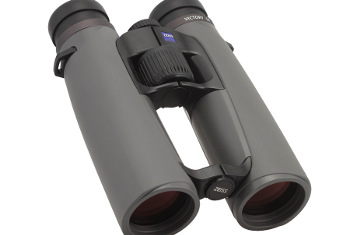 This is another device that hunters would love as it provides excellent viewing experience. Built for nature enthusiasts and birders, Zeiss Victory SF 8×42 Binocular from Zeiss gives an immersive viewing experience by joining a wide field of view and excellent optics in a lightweight and sturdy housing.
It has a weight of 4 pounds which makes it handy and also easy to use. Extra low spreading fluoride lenses, phase corrected prisms, and totally multicoated optics join hands together to produce images that are lucid and vivid without deformation or warp across the whole field of view.
Colors are represented precisely with high resolution and contrast. The binocular's 64-degree wide angle clear field of view offers open views; you will locate what you are searching for far more swiftly and unfailingly than ever before, whilst the remarkably short 5′ close focal point distance makes sure you will not fail to see anything.
The light-weight and outstanding Ergo Balance-Concept gives viewers the allowance to turn out to be one with their surroundings and binoculars.
Intuitive doesn't just mean "simple". It means fast more than anything. Having the ability to use binoculars rapidly and easily is important in birding because you try to focus on speedily moving matters at different distances.
The excellent concept of SMART FOCUS permits you to react as quickly and instinctively as if the binoculars you are holding were your seventh sense. As soon as you have tried the VICTORY SF, you wouldn't want to ever live without them again.
Another benefit of the Ergo Balance Concept is the swing in the center of gravity inside the binoculars, making them feel a lot lighter to make use of. What once appeared heavy is reasonably light, which as a result allows hours of viewing free of fatigue. The device features lightweight materials and distinctive high traction shield for ergonomic ease that is truly unmatched.
Weighing just 780g, it is the most ergonomic – and allows many hours of fatigue-less viewing. The VICTORY SF takes a significant amount of weight off the neck and shoulders. This product is great and it would be a good value for money. It is sold around $2,500 – $2800.
Compared to carl Zeiss 8×42 victory ht binocular, the two binoculars have a lot of similar features. They will really both serve you in a comparable way, and one can be an alternate for the other just in case one is unavailable to buy.
Carl Zeiss Optical Inc Victory RF Binoculars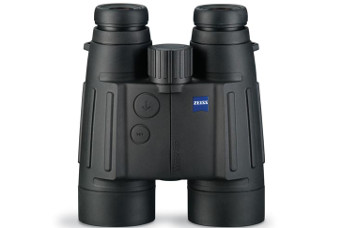 Zeiss Victory RF Binoculars matches the high standards and exhausting demands of game hunting. When triumph cannot be put at risk, only the most rigorous precision manufacturing of Carl Zeiss Binoculars will work.
To make the most of the functionality, every versatile pair is filled with the important features for hunting: a high-performance device with a kind 45mm objective, Ballistic Information System, digital Laser Rangefinder, and fully multi-coated lenses for unrivaled vision. For anybody who regards hunting as more than a casual activity, these binoculars are vital.
These binoculars give the lucidity and power as you look ahead to from Zeiss Binoculars, coupled with ballistic and range-finding information that is regularly vital for hunting. The large 45mm objectives guarantee exceptional image quality and vividness, even in dusk.
These are made to provide you with unsurpassed experience in the field, in comfort and performance. LotuTec Coatings are water-repellent coatings that give spectacular image quality, no matter the weather, the coating causes water to just roll right off it. Dirt, filth, and fingerprints wipe down easily.
The Zeiss RF Binocular provides optimal picture quality even in the sunset, when it is most difficult to hunt. In comparison to usual 42mm objectives, the 45 mm objectives provide a 15 percent clearer view. High-efficiency prisms, high-contrast optics, and Carl Zeiss full multi-coating give exceptional, clear vision regardless of the light.
Complementing the functional of this pair of binoculars is their solid build. These binoculars feature a body made of magnesium, with an exceptional environmental friendly anti-corrosion coating, making them extremely durable.
Being dustproof, waterproof and nitrogen filled, this device is built for severe conditions without inner fogging. Tough rubber armor soaks up shock and feels good in your hands.
Superior Zeiss Victory Optics provide you the best possible view of the world: utmost resolution, excellent brightness, and supreme clarity. This pair of binoculars unites this outstanding view with stylish ranging features in a solid, strong body, improving your field experience.
Nikon 7548 MONARCH 7 8×42 Binocular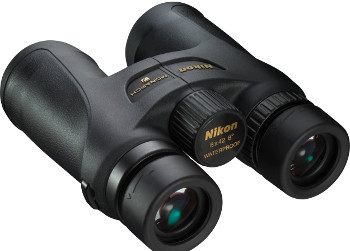 This device is equipped with the indispensable features required by adventure hunters like you. It is part of Nikon's All Terrain Binocular series, also referred to as "ATB" which has imprisoned the attention of hobbyists globally.
The Nikon 7548 Monarch is sturdy enough to endure extreme outdoor situations, which makes it much loved by a lot of hunters globally. It has wonderful optics that will provide you a clearer and brighter view of the matter.
Its 42-mm objective lens will provide you with a wider tangential view, which can let you see numerous subjects apart from those in the central focus. This device is ideal for all lovers of nature out there. It can zoom up to 8x, which is ideal for hunters who are in steady movement.
The higher binocular's magnification, the more responsive it becomes. This just means that any shift from your hand will cause the 10x magnification binocular to adjust to the motion better than binoculars with 8x.
Nikon makes use of fog proof glass for its ATB series. This is to make sure of the high-quality picture despite varying weather circumstances. This is very right for these year's irregular weather patterns. The waterproof feature of this binocular also ensures that you can continue using the product without the fear of it getting damaged by rain or water.
The Nikon Monarch is a high-end binocular that has top quality features. This product is waterproof and also is made of nitrogen filled housing, which can drastically lessen fogging of the lens in cold weather. This allows you to use the binocular in humid seasons or in the rain.
This binocular is also made up of multi-layered and extremely reflective prisms. This enables you to see targets with the most precise colors.
These binocular's external part is made with rubber armored outside layer, making it easy to grip them. Also, this material lets the binocular warmly fit the hand of the user to give maximum comfort without affecting the functionality of the binoculars.
This Nikon binocular simply measures 5.1 x 5.7 x 1.65 in inch and weighs just 1.3 pounds. Owing to its little size, this device will fit in your pocket (even though some people may prefer to put on its sling cord). Because of this, the binocular is very portable.
It can be taken to everywhere you go. At any time you want to make use of it, just take it out from your pocket and be prepared to see some action.
On the whole, this device will give you a lot of good value for the money spent to get it. Its features and specifications are absolutely worth every cent of its price.
This device is not just the most excellent for skilled users, but also for part-time or amateur hunters and because of its mid-range price. Certainly, the Monarch is easily one of the most preferred binoculars for a lot of bird watchers and hunters globally.
Overview
The HT is an exceptional glass and optically the leading binocular in the 8×42 class. Its pictures have a sparkle and crystal clarity that others are really struggling to match.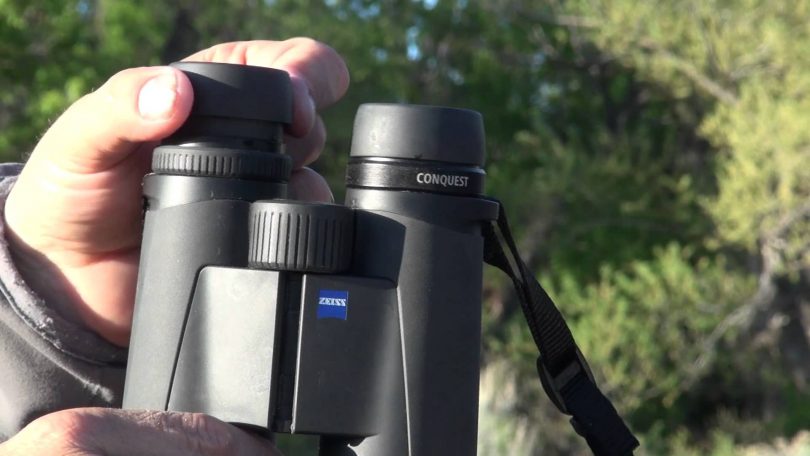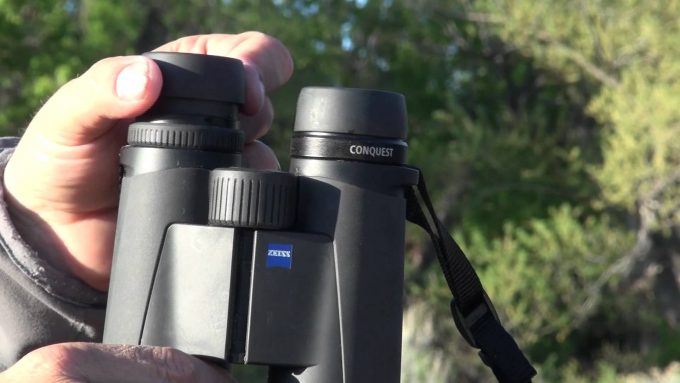 Some optics might have perhaps even a gorgeous images and may handle light even better, but none can still beat the HT if finest and most natural picture quality is vital, particularly when it comes to controlling of annoying tangential flares.
PROS:
excellent contrast and high transmission.
Extremely sharp
Very high resolution
Vivid glass
Exceptional reference colors
Most distinct three dimensionality
Superb flare suppression, only marginally bettered by Zeiss SF
CONS:
Needs precise placement of exit pupil and adjustment of eyecup length, SF is particularly more tolerant in that regard.
Holding the HT near the front end doesn't feel too great.
It is too heavy.
The pros absolutely surpass the cons. If you are a hunter and on a tight budget but you want something that will serve you well in the long run then the carl Zeiss 8×42 victory ht binocular is the best idea.
Carl Zeiss 8x42 Victory HT Binocular
Packaging

Design and Durability

Brightness

Water Proof

Dielectric

Lenses and Optics

Value for the Money and Guarantee
Summary
A glance all the way through the HT is usually what only the best binoculars manage to provide: Not a view only, but an experience, even an eye-opener. Has the HT really received the kind of attention it ought to have yet? It is perhaps the best 8×42 design.  While it may not be in the budget of everyone, if you can afford to pick up one of these, we are sure that if you get one for yourself it will live up to your expectations.
Do you have experience with these binoculars?  If so please let us know all about it in the comments sections below.