Are you a master of hunting or playing golf? Do you need to improve your accuracy and precision level? If your answer is yes, then you've come to the right place as, today, we're presenting you the best Leica rangefinders.
This is a vital instrument that will help you improve the accuracy of distance readings and ultimately of the shot. Rangefinders take guessing out of hunting games. But how does it work and which model's the best?
Best Pick
Good Choice
Don't Miss
Also Review
Leica Rangemaster CRF 2800.COM Compact Laser Rangefinder (40506), Black
Leica Pinmaster II Pro 7x24mm Golf Laser Rangefinder
Leica Rangemaster Crf 2400-R (40546)
Leica Rangemaster CRF 1000-R Laser Rangefinder w/Horizontal Range - 40535
Best Pick
Leica Rangemaster CRF 2800.COM Compact Laser Rangefinder (40506), Black
Good Choice
Leica Pinmaster II Pro 7x24mm Golf Laser Rangefinder
Don't Miss
Leica Rangemaster Crf 2400-R (40546)
Also Review
Leica Rangemaster CRF 1000-R Laser Rangefinder w/Horizontal Range - 40535
That said, we've found it prudent to bring a head-to-head comparison of the best rangefinders from Leica. Our review will focus on the main features of the rangefinders, specific details, and best uses to ease your search process. So, let's start!
For satisfactory use, it is prudent to find a rangefinder that suits your needs or rather demands. You can do this by looking at the various aspects of a rangefinder. Have a look at this guide when shopping for Leica rangefinders.
Best Products on Today's Market
Having looked at the guide above, consider the following top Leica rangefinders to find one of your choices.
1. Leica CRF 2000-B 40536 Rangefinder
Weight: 6.4 oz
Dimensions: 7 x 5 x 4 in
Specific features: Three ballistic outputs, an integrated inclinometer, air pressure, and temperature sensors, Equivalent Horizontal Range, one-button user interface, carbon fiber construction, waterproof construction, and 7x magnification
Best use: Long-range shooting
Description: Built on the success of the 1000 and 1600-yard Leica rangefinder versions, the Leica CRF 2000-B 40536 Rangefinder comes with an immense boost in range, reaching up to 2000 yards.
This is precisely over a mile. This rangefinder model is designed to give a critical edge when it's all that matters, by measuring distance in just 0.3 seconds.
This unbeatable rangefinder model is complemented by the integrated ballistic computer which uses multiple readings such as range, angle to the target, temperature and barometric pressure to improve the shot accuracy. Coupled with the Equivalent Horizontal Range (EHR) this finder's accuracy extends to more than half a mile.
Ease of use with this rangefinder is provided for by the simple one-button user interface. Once powered on, the red LED clearly displays ranging information in an uncluttered layout. The finder's ambient light sensor adjusts the brightness of the display automatically to provide utmost clarity without overloading the screen.
The Leica CRF 2000-B rangefinder is also designed for durability. This is backed by lightweight and sturdy carbon fiber ABS plastic. It is also ergonomically designed to ensure comfortable one-hand use. This will make it easy to use the rangefinder without inconveniences in the field. Portability is also enhanced by this feature.
Other noteworthy features of this rangefinder include the fold-down rubber eyecup which makes it comfortable for those with eyewear to use, long eye relief, options to display temperature, angle and pressure. It is also fully waterproof with the 3-Volt CR2 battery providing for thousands of readings before necessitating replacement.
PROS:
Has in-view LED for easy viewing in all lighting conditions
Has a light meter which provides an automatic bright adjustment
The fold-down rubber eyecup enables users with eyewear to comfortably use it
Comes with a 15 mm long eye relief
Carbon fiber with reinforced ABS plastic ascertains durability
Waterproof for all weather use
CONS:
Uses the expensive CR2 batteries which may be hard to find
Related: The Caldwell 336677 Lead Sled Dft 2 is exactly what you need for this rangefinder because it minimizes recoils, it's easy to adjust and provides 2.5 inches of elevation.
2. Leica Sports Optics CRF 1600-R Rangefinder
Weight: 6.5 oz
Dimensions: 7 x 5 x 4 in
Specific features: Enhanced LED readout abilities, automatic brightness correction, wide field of view and outstanding optics, 7x, fully multi-coated, abrasion-resistant, 15 mm eye relief, 3.6 mm exit pupil
Best use: Long-range hunting
Description: The Leica Sports Optics CRF 1600-R Rangefinder adds to this brand's drawer a technically fit and well-designed rangefinder ideal for hunters who need accurate distances and equivalent horizontal range measurements.
This rangefinder model ascertains a clear and detailed object/target magnification through its 7x magnification factor. Coupled with its outstanding optics, you'll certainly get a clear field of view as well as detailed information about your target.
Note that the rangefinder's HDC fully multi-coated optics are abrasion resistant to protect exterior lens surface whereas its anti-reflection feature improves light transmission. It also has a long eye relief of 15 mm and a 3.6 mm exit pupil.
This rangefinder provides its measurements in yards or meters, with a metering range of a 10-yard minimum and 1600 yards maximum. Metering accuracy varies or rather increases with the increasing yardage. So to say, it has an accuracy of ± 1 yard up to 500 yards and ± 2 yards from 500 to 1600 yards.
Convenience is the other essential aspect of this rangefinder. Its convenient single button activation and extended operation, an in-view LED display with red light for easy viewing regardless of the lighting conditions, and an ambient light meter that automatically adjusts brightness provides for interactive use.
Rangefinders are often as good as their construction. With this model, expect an ABS plastic housing reinforced with carbon fiber, waterproof and ergonomic design allowing for comfortable one-hand use.
Other noteworthy aspects of this rangefinder include the CR2 battery for extended use, range calculation in 0.3 seconds, and the 24 mm objective lens.
PROS:
Outstanding optics with 7x magnification factor for optimal image brightness
Wide field of view which offers fast and relatively easy target identification
Improved LED readout for convenient display reading
Its automatic brightness correction feature determines the clarity and brightness of the screen
Calculates the metering range including the HER in 0.3 seconds
Waterproof
CONS:
Uses the rare to find CR2 batteries
Related: The Competition Electronics ProChrono Digital Chronograph is amazing if you need to measure the speed of your shots. With amazing memory and string data, you can easily connect it to the data port so you can control it from afar.
3. Leica Pinmaster II Pro Rangefinder
Weight: 8.8 oz
Dimensions: 1.3 x 2.2 x 4.5 in
Specific features: 1 eye-safe IR laser, AquaDura lens coating, an angle compensated ranging, first target logic, 7 x 24, 825 yards max
Best use:  Mountainous terrain hunting
Description: The Leica Pinmaster II Pro Rangefinder is perhaps one of the essential hunting gear any hunter or target shooter anticipating varied nature of trails should consider having. It is a powerful ranging computer which provides a correct spot targeting.
The rangefinder sets off with a versatile and overly useful 7 x 24 monocular which allows you to have a clear view of the lay of your hunting/shooting site as you pick out the path you would want to play on. This system's main brain is undisputedly the combination of an inclinometer and a rangefinder.
This rangefinder model's IR laser provides accurate measurements of a metering range stretching to 825 yards within 0.3 seconds. It does so in two different modes, either spot or scan. Besides, it also measures the relative angle between you and your target to ensure that you make the necessary changes to compensate for angel-drop shoots.
However, note that this measurement-angle compensated distance is not allowed in tournaments or other competitions. Worry not as the Leica Pinmaster II Pro finder has the provides for turning off the ACD.
Leica's first target logic complements the ACD system of this rangefinder. This piece of technology displays the distance accurately to the closest target in the field of view. This technology is the direct opposite of the distant target priority mode, which identifies the farthest target.
Weekends spent outside are often challenging. To withstand these rigors, the Pitmaster II Pro housing is crafted from carbon fiber which is reinforced with plastic over aluminum alloy chassis. It is also sealed making it waterproof to 3.3 inches depth.
You will also appreciate the hydrophobic AquaDura coating which makes it easy to remove dirt, dust, and fingerprints from the external surfaces, and the highly durable coating which makes the rangefinder resistant to marring or scratching.
PROS:
Multiple lens and prism coating which provide a clear and bright contrast images which truly reflect the field of view
Has a first target logic which provides distance readings to the closest target
Sturdy and durable design ascertained by the rugged carbon reinforced with ABS plastic
Wide exit pupil, fold-down eyecups, and long eye relief for comfortable use all day
Limited 2-year warranty
CONS:
Ranges only up to 825 yards which are quite less compared to other rangefinders with the same price tag
Uses the hard to find and expensive CR2 batteries
Related: The Leupold Bx-5 Santiam Hd 15x56mm Binoculars are great if you're interested in bird watching or nature observation as well as stalking your game at long distances. Although they're costly enough, they also scream quality from every pore of their design.
4. Leica CRF 1600-B 40534 Rangemaster
Weight: 8.1 oz
Dimensions: 4.5 x 1.2 x 2.5 in
Specific features: Carbon fiber manufacturing, has AquaDura coating, accounts for temperature, air pressure and inclination angles, ±1 yard up to 500 yards,  ±2 yards up to 1000 yards, 3V CR2 batteries
Best use: Long-range shooting
Description: LeicaLeica is renowned for producing fantastic optics such as the Leica CRF 1600-B 40534 Rangemaster. This model takes ranging to another unparalleled level.
To begin, identifying the precise distance to your target provides for precise shots downrange. This is what this model avail as it gives you all the information required for accurate shot placement.
As the name suggests, this rangefinder ranges up to 1600 yards. However, this is overly possible especially with highly reflective targets.
Nonetheless, the finder's ability to provide range readings to your target deer and trees isn't compromised. Though not outstanding, its accuracy is average with ±1 yards up to 500 yards and ±2 yards up to 1000 yards.
When it comes to ease of use, the Leica CRF 1600-B finder has several advanced features which make it intuitive. For instance, simple range measurements can be provided by its one-button operation mode whereas advanced data can be availed by pressing the secondary button.
For long hunting escapades, this rangefinder model is powered by 3V CR2 batteries. Many people often have a love-hate relationship with this battery type as despite being longer-lasting, they are rare to find and also expensive.
Nonetheless, consumption of this rangefinder is average as it provides approximately more than 2000 readings from one battery.
For enhanced durability, the Leica CRF 1600-B is made of carbon fiber which is reinforced with plastic and cast aluminum interior chassis. It is also nitrogen-charged to prevent fogging. Besides, the casing is waterproof.
Other intriguing features of this rangefinder include the suitable LED light which is bright for both low light and bright light, a rubber eyepiece cup for easy use with glasses, 15 mm long eye relief, and the 3.4 mm exit pupil.
PROS:
Rugged and durable rangefinder
Metering range of 1600 yards
Temperature and atmospheric pressure readings
AquaDura coat for waterproofing purposes
Scan mode for easy target identification
CONS:
It is relatively pricey compared to other rangefinders of the same caliber
It requires the hard to find and pricey CR2 batteries
Related: Since this rangefinder is perfect for long-range shooting, what could be more appropriate than this Long Range Shooting Handbook to help you perfect your technique?
5. Leica CRT 1000-R 40535 Rangefinder
Weight: 6.6 oz
Dimensions: 4.4 x 2.9 x 1.3 in
Specific features: 7 x 24 mm optics, an innovative and clear LED, automatic brightness controls, and an integrated inclinometer
Best use: Hunting and archery, especially beginners
Description: Combining high-quality craftsmanship with an easy and simple operation is the Leica CRT 1000-R Rangefinder. This is a compact, handheld ranging tool perfect for rifle shooters and archers. This model comes with intriguing features that deliver optimal performance and functionality.
This model can measure targets or range up to 1000 yards. It also features an in-built inclinometer which allows the rangefinder to calculate and determine the equivalent horizontal distance, which accounts for the angle of the target from the shooter. This makes this model an ideal choice for hunters and archers on uneven terrain.
Like other rangefinders of the same caliber, the angle and range measurements of this rangefinder are overlaid to the field of view by the red LED. However, unlike other models, this rangefinder joins high-end rangefinders which adjust the brightness of the LED-based on ambient light. This results in the optimal display even in dynamic lighting.
The design and durability of Leica rangefinders are totally unbeatable. This model wasn't left behind as it features a water-sealed construction for multi-purpose functionality.
With this, you can use it in the rain and even when submerged to a depth not exceeding 3 feet. The exterior cast metal chassis and its lightweight composite housing make it durable.
You should also note the scan mode feature which provides continuous ranging measurements, yards or meters distance displays, an aiming reticle, roof prisms for enhanced display, fold-down rubber eyecup for those with eyeglasses, single-button operation for easy use, and the auto-adjust display brightness for all time clarity.
PROS:
Highly durable coating which is scratch resistant
The lens contains the AquaDura repellent coating for durability purposes
Fold-down rubber eyecup that allows hunters or archers with eyeglasses to use it
The auto-adjust display brightness feature makes LED viewing possible in all lighting conditions
It measures both the range, angle and equivalent horizontal distance for enhanced accuracy
CONS
Relatively expensive compared to other rangefinders in the market
It uses CR2 batteries which can be expensive and hard to find
Related: The Rage Hypodermic Trypan Titanium Broadhead is great for your bowhunting endeavors. It's made from titanium and it's super sharp so that there's minimum friction and a high degree of penetration to make sure your game doesn't suffer.
6. Leica CRF 1000-R 40535 Rangemaster
Weight: 6.5 oz
Dimensions: 4.4 x 2.9 x 1.3 in
Specific features: 7 x 24 mm exit pupil, 15 mm eye relief, 600 yards equivalent horizontal range, the 347-in field of view at 1000 yards, and the 3.28-in AquaDura waterproof ability
Best use:  Bowhunting
Description: Leica optics never run out of options or disappoint when it comes to producing the best rangefinders. The latest, new and improved version is the Leica CRF 1000-R 40535 Rangemaster. Unlike other CRF Rangemaster series, this model is quite small and compact yet overwhelming to use.
This model is molded perfectly for an easy, one-hand operation as well as fits in a pocket well. Judging from its name, it ranges to a maximum distance of 1000 yards with new and exciting twists. All work hand in hand to enhance your hunting escapades.
The Leica CRF 1000-R not only accounts for inclination/declination angles but also offers a fast line target sight to provide an accurate equivalent horizontal range from 10 yards to 600 yards. This makes it an ideal rangefinder for bow hunting or for taking rifle shots in mountainous terrains.
Its multipurpose functionality is enhanced by the water-sealed construction which makes it perform exemplary in the rain or when submerged in water to a depth of up to 3 feet. Additionally, the lightweight composite housing, compact footprint, and cast metal chassis add to the durability of this Rangemaster.
You will also be impressed to know that Leica CRF 1000-R comes with a fold-down rubber eyecup for those using eyeglasses, a long (15 mm) eye relief, displays as either yards or meters, scan mode, and AquaDura moisture-resistant lens coating. It also magnifies 7x with a 24 mm exit pupil powered by a CR2 lithium cell battery.
PROS:
Small and compact allowing for easy portability and convenience when using it
Images are crystal clear provided by the 7x magnification lens
AquaDura coating on the lens to repel moisture and to fog
Waterproof to a height of 3 feet for multi-purpose functionality
It automatically adjusts brightness for all-time viewing
CONS:
It lacks the advanced ballistic compensation system
Uses the expensive CR2 batteries
Related: We love Caldwell The Stable Table for increased precision thanks to its 360-degree rotation. This is great for hunting varmint, it has a waterproof top and its frame is made from welded steel.
Things to Consider Before Buying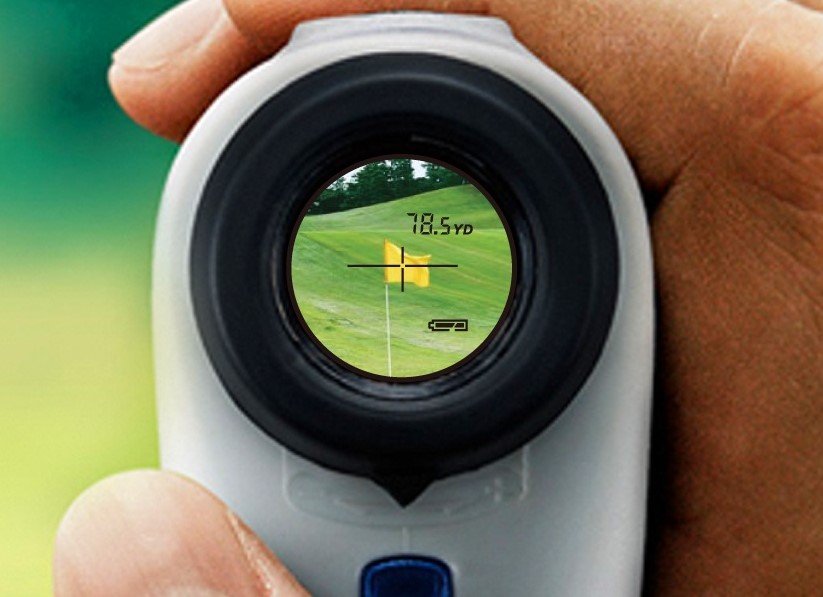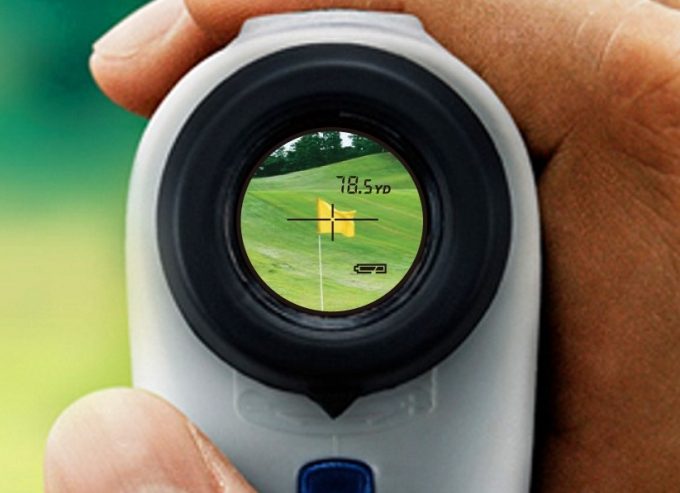 Range
This is perhaps an essential aspect of a rangefinder. Note that a rangefinder will be useful to you as the user only if can accurately read your anticipated distance. Various rangefinders come with varying reading ranges.
For instance, high-end models provide an accurate reading range of up to 1600 yards, which is always plus or minus one yard while other average models range from 500 yards to 800 yards. That said, always go for a rangefinder that meets your range needs.
Magnification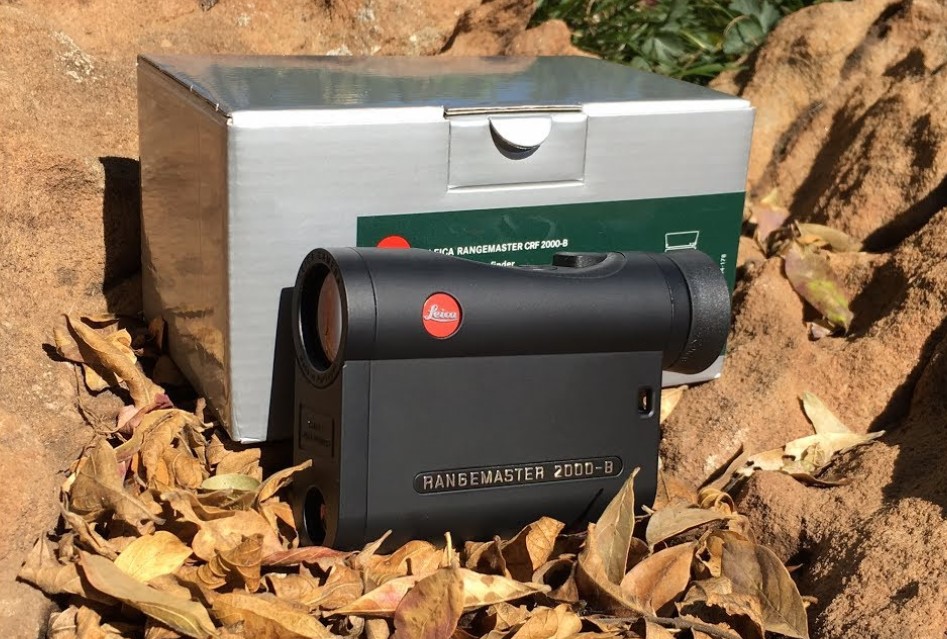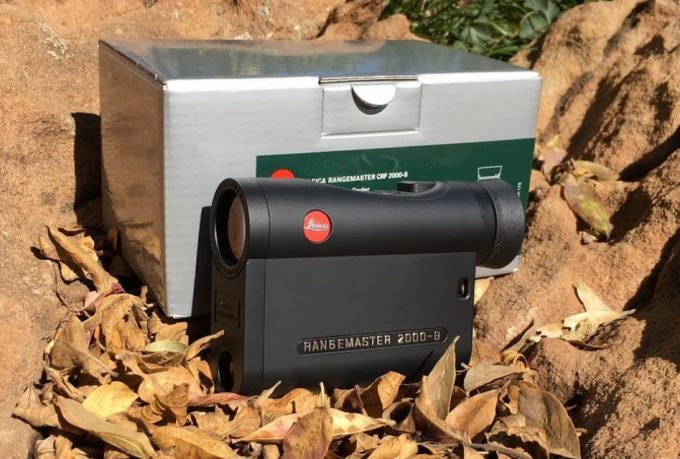 A rangefinder magnification is the other important aspect of any rangefinder. As you know, magnification is simply the process of enlarging something, especially in appearance. For rangefinders and other magnifying instruments, it is quantified by a fixed calculated number.
With magnification, you will be able to see the details of every object. However, note that the magnified image doesn't differ from the original image, but only becomes detailed. This is how your range becomes when you use a rangefinder.
Bowhunters and golfers often go for a finder with a good magnification to elicit details of their range. For instance, optimal effectiveness can be achieved by getting a finder with 6x or 7x magnification.
Convenience
You definitely want a rangefinder with utmost convenience when in use. This perhaps refers to the size of the unit. Rangefinders should be small enough or befitting for portability purposes. Several golfers and bow hunters avoid too large rangefinders to keep them handy.
Other convenience aspects of a rangefinder include the battery type and life. Remember that a dead finder won't do any good to you. You should also look at the ease of use. A rangefinder that is difficult to use ultimately becomes more of a distraction instead of aiding the game.
Advanced Functions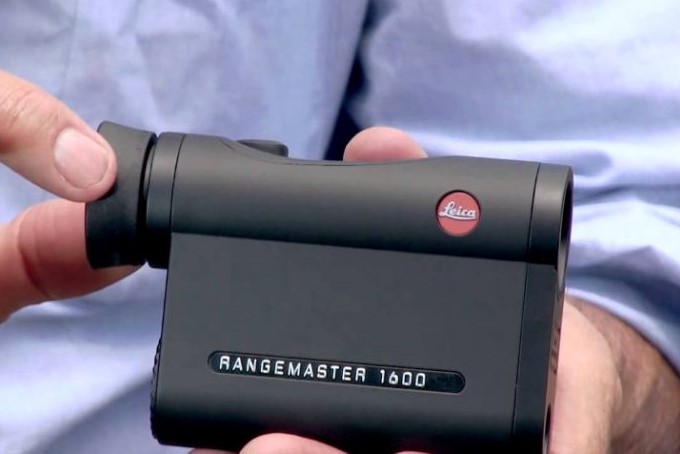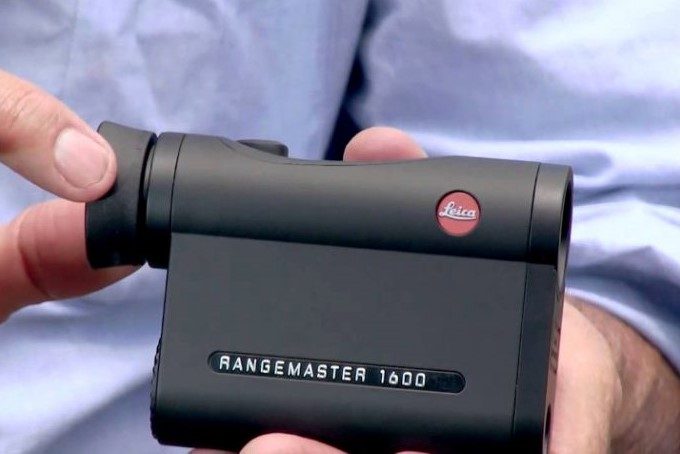 Advanced technology hasn't left out this sector when it comes to the modernization of rangefinders. Modern rangefinders come with advanced functions which make them easier to use as well as convenient. This is a good idea for those seeking to get the best out of their finders.
A good example of advanced rangefinder functions includes the ability to measure changes in elevation and other factors affecting your shot accuracy, such as the prevailing temperatures.
However, note that these features aren't permissible in competitive plays. Therefore, if you purchase such a rangefinder, make sure the functions can be disabled if you plan to use it in competitions.
Price
Rangefinders in the market come with different price tags. This depends on a myriad of factors, specific features, ease of use, design, and durability being among the determinants. However, regardless of the features, you ought to ensure that the finder you purchase offers great value for your money.
One of the crucial determinants is perhaps your predetermined budget. Ensure that the Leica rangefinder you plan to purchase doesn't empty your pockets. Furthermore, ensure that you find a model that comes with great features at an affordable price.
Wrap Up
We understand that finding the best rangefinder on the market can be quite daunting. This is perhaps related to the diversity of rangefinder models present today in the market, and inadequate knowledge regarding the best rangefinder features to prioritize. However, you shouldn't worry when searching for the best rangefinder for your hunting or shooting needs.
Our review above highlights the essential features to consider when searching for the best rangefinder. Ensure that you prioritize ranging and magnification abilities when searching for one. Besides, always consider purchasing a rangefinder that offers value for your money.
We also took the liberty of highlighting the best rangefinders from Leica in the market currently. The outline will help you compare amongst the various Leica rangefinders. Ensure that the choice you make meets your hunting needs.
Having gone through the review, do you think we missed any other great Leica rangefinder out in the market? If so, we will appreciate if you leave a comment about it.
Take a look at these models also: