Scope sights have become popular to long range shooters as well as hunters. A scope will always help you get a better aim of your target. Different rifle scopes will always have a different specification, and you will, therefore, have to get what will suit your needs.
A scope will always give you a chance to zoom to your target. A good scope, such as the Leupold VX-2 3-9x40mm Riflescope, forgives lots of sighting errors, seeing the target clearly will aid great shooting.
Products Specifications
Leupold is a renowned company that has been designing, machining as well as assembling precision optical products such as rifle scopes.  They are reputable for their waterproof technology, superior optical technology, unchallenged ruggedness and other up to date technology. Their rifle scope supersedes everyone's expectations as long as you understand what you want.
Today we are going to review the Leupold vx-2 series and specifically the VX-2-3-9x40mm.  Leupold is known for quality scopes as mentioned earlier; the VX-2 line is an excellent definition of quality. This line is so popular, and so scopes are available in different finishes and reticle patterns.
Review
VX-2 39x40mm is a scope that can be used by long range shooters as well as hunters. Its length, as well as weight, makes it great. Its controls are also quite easy to understand, easy to operate and well-crafted product. With this product review, you will get to understand all about the Leupold VX-2-3-9x40mm.
Packaging
When you order you scope from Amazon, it comes very nicely packed. The scope is packed in a box. The box is nicely sealed and has an indication on where to open it.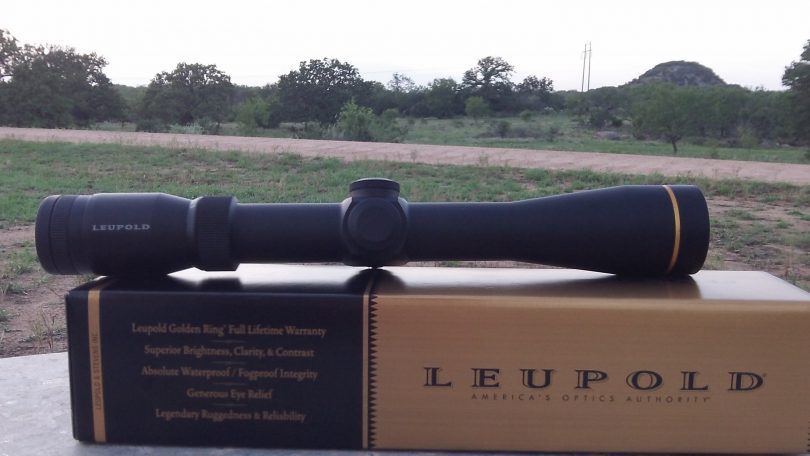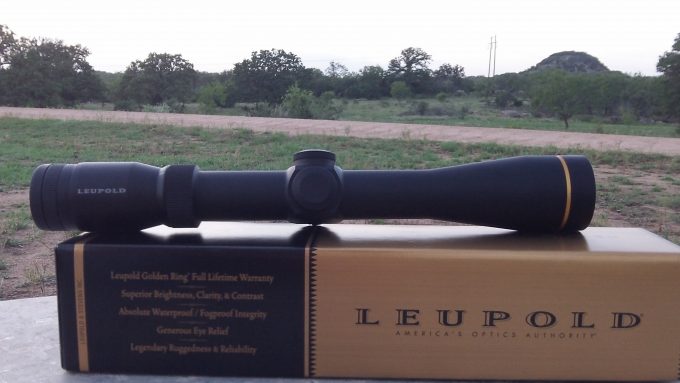 On the inside, the packaging is also lined to reduce movement of the scope and thus reducing chances of damages. The sealing is also tight so as no moisture is absorbed.
Design and Durability
With just a single look of the product, you will get to notice how amazing the product look. With a lot of incredible finishes, art and time invested in it stand out among the other VX line scopes. A lot of keenness and attention was paid during the manufacturing of the product.
The product is made with high-quality material thus able to withstand harsh environmental conditions. It has been tested and has passed the quality standards states. The aircraft-quality aluminum used aims at ensuring it lasts even for several years. It is very easy to adjust the controls and also has a rugged construction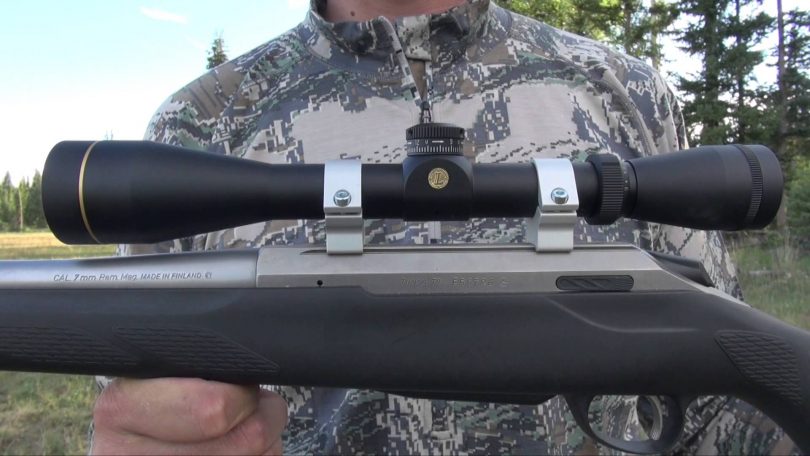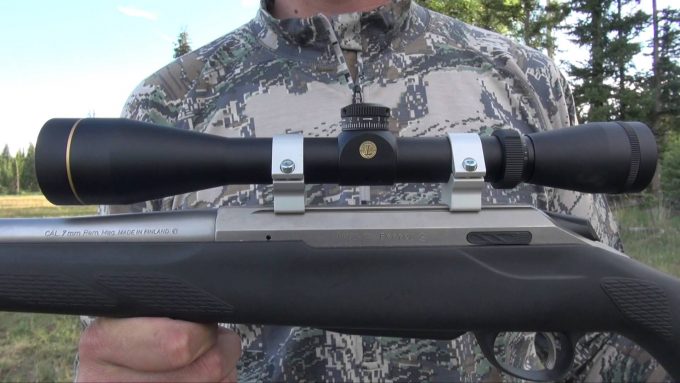 The VX-2-3-9x 40mm is only a foot long it also weighs 11 ounces making it very light thus easy to use. The finish is available in Matte Black and entails a lot of artistry. The scope is of great quality, and even with a fall, it can handle the force and still perform its function to the latter.
Specification
As mentioned earlier different scopes will have a different specification. Understanding the specification will help you make the right decision when shopping for a rifle scope. Below are the VX-2-3-9x40mm scope specifications:Magnification is a great spec you should look out when getting a rifle scope. It provides a 3x-9x magnification. When the setting is set at 3x this simply means that the target can be viewed 3x more than the actual image same case applies to the 9x magnification.
When you want to adjust the magnification, you just have to turn the power ring. With a good magnification, you can make a clear shot and better your chances of making an aim.The objective lens diameter is 40m. The objective lens serves a role in making sure that less light is lost from the target to the eye by bringing the object to focus. The MOA has also been set to 0.25 but is finger-adjustable according to the windage and elevation level, and you are thus able to zero it in quickly.
The scope has an eye relief of 4.7 and an exit pupil of 13.3/4.4. The scope also features an ergonomic eye piece that helps you focus quicklyThe lenses have been made with quality material. The lenses have blackened lens edges and a durable lens cover. It uses a revolutionary quantum optical system that has index matched lens coating for exceptional images as well as clarity. The lenses are multicoated, thus improving the brightness as well as the clarity especially when hunting under extremely low light conditions.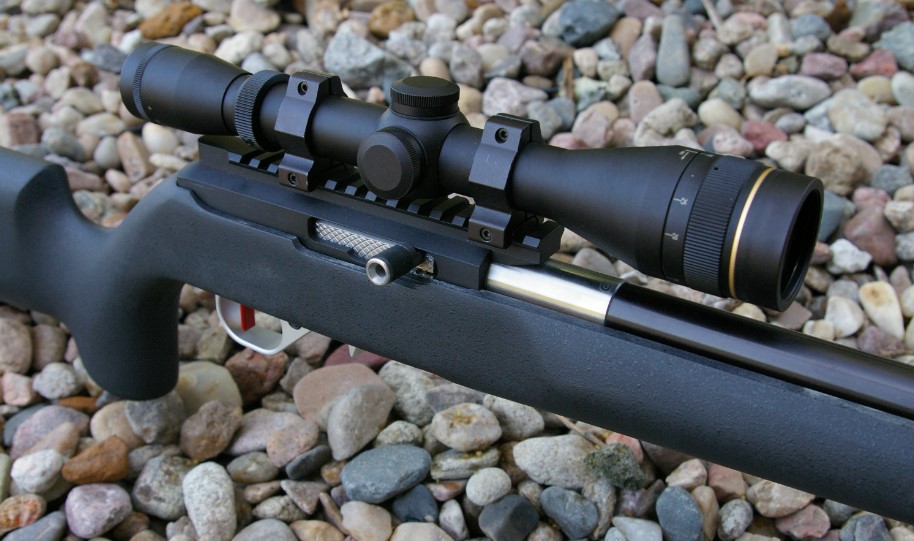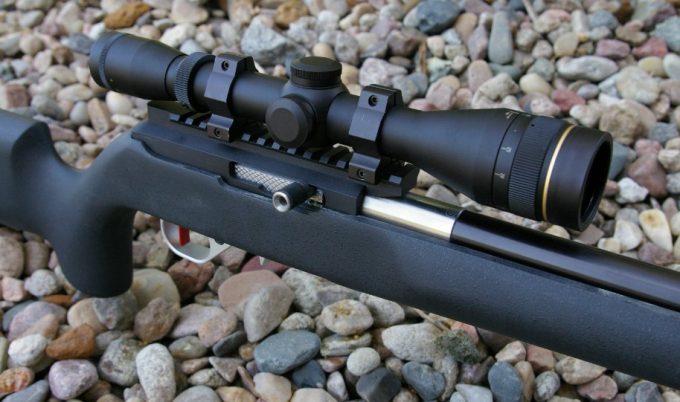 A reticle is a technology that aid in bettering an aim. The scope has a duplex reticle. Duplex reticle stands out on the cover and in twilight conditions, it points boldly to the intersection point.It has a maximum field of view of 32.3 ft. at 100 yards and a minimum of 14 ft. at 100 yards. No lock ring and with this feature you able to shoot targets in long distance quickly.
The product is waterproof, it has a rain guard and is also fog proof, no matter the weather cloudy, rainy, foggy you can always go hunting and be assured of putting down that antelope. It is also shockproof.The water-repellent coating causes moisture to bead up and scatter less light so as to get a clear view.  The above specs gives you an overhead advantage to go ahead and use it during a rainy or even a foggy day,
Value for your money and guarantee
There is nothing that is as great as getting the right product for the money you have paid. Leopold has a lifetime guarantee (gold ring full lifetime guarantee) that gives you the peace of mind while using the VX-2-3-9x40mm. With the guarantee, you feel confident that you are getting the best scope possible.
The scope retails for approximately $265 which is a relatively good price for the product considering all the key specs. In the case of any malfunctions, you can just get a repair and replacement of original genuine parts. When buying Leopold rifle scope purchase the scopes from trusted suppliers such as Amazon and their official site lest you fall for imitations.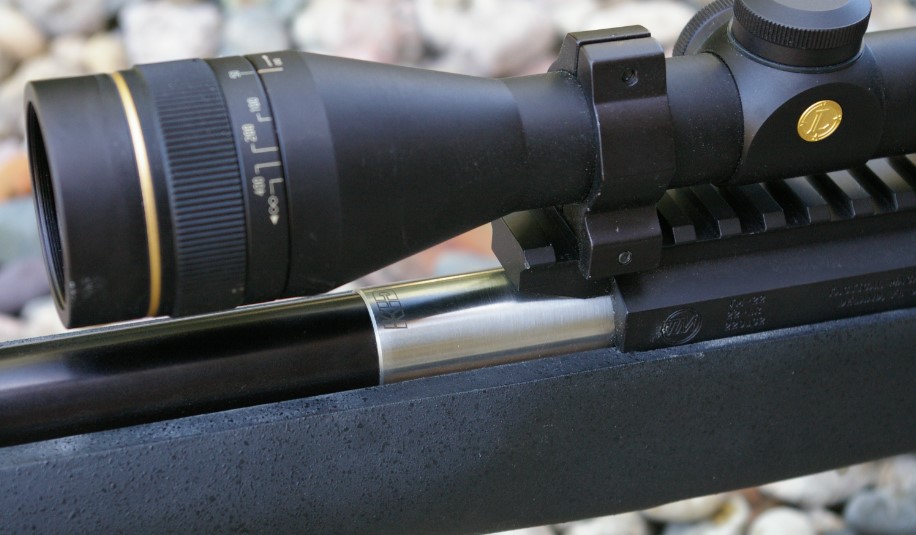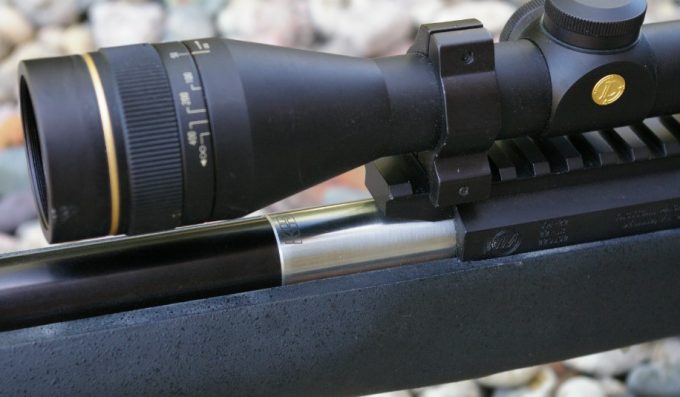 When you purchase the Leopold VX-2-3-9x40mm, you have a full money back guarantee. Their sole purpose is to ensure complete customer satisfaction at all time. If your scope does not work as indicated on the scope or fails, you will get your money back. After shipping the product back to the return address, it will only take a couple of days before getting a full reimbursement.
Similar products
Other products in the market have close similarity to the VX-2-3-9x40mm both on the functionality, make function as well as some specs. Below are the three top products and their key specs as well as the feature that differ from VX-2-3-9x40mm:
Leupold VX-2-4-12x40mm Rifle scope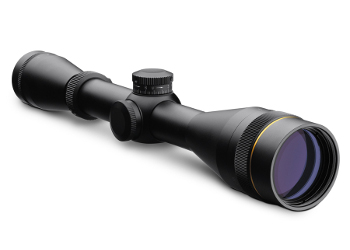 This another fantastic product from the Leupold. It belongs to the VX-2 series. The machine is compact meaning it is light in weight and is portable. It has a length of 12.3m and weighs 11.6 oz.  Its light transmission is boosted by 94% due to the premium optic features.
It features a magnification power of 4-12x. This means that you can see the image four times to twelve times depending on the magnification power set. The objective power of 40mm brings the image to a sharper focus giving clarity and is also adjustable.
The scope has an eye relief of 4.9-3.7. Eye relief can be defined as the distance from the rear lens that the eye requires actually to perceive a full image. A good eye relief gives you an opportunity to makes a better aim.
The lenses use the quantum optical system that has index matched lens coating for exceptional images. This technology allows clarity even during severe weather conditions such as gloomy dark cloudy days. It is also waterproof, and the lenses cannot also fog up so no matter what situation you can still make that hunt.
The VX-2-4-12X40mm scope and the VX-2-3-9×40 mm rifle scope differs on the magnification power. The former actually works great for long distance shooting. Depending on what you would actually want to use the rifle for, both scopes are great and have similar scopes.
VX-1-3-9x40mm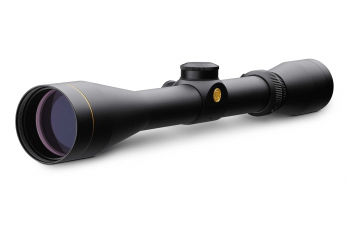 The product retails for approximately $169. It is very affordable but effective and comes in handy especially to hunters.  It has multicoated lenses that help makes the brightness more clear and bright. The multi-coated lenses also help in the contrast.
It features a magnification field of 3-9x to help zoom right into the target thus bettering the chances of making a hit. To change the magnification power you just have to adjust the rings. The objective lens is 40mm bringing the image into sharper focus.
The MOA is set at 0.25 but is adjustable finger dials that allow quick and easy zeroing adjustments according to the altitude as well as windage to ensure that you hit the target. The scope also features a lockable eyepiece for a secure focus.
The scope is also nitrogen filled, nitrogen is known for absorbing moisture keeping the product dry. It is also oxygen purged for the same reason. It weighs 11.2 ounces and is 12.6 long making it light weight and therefore it becomes easy to use.
Compared to the -4-12X40mm, the VX-2-3-9X40mm is actually so much better, especially on the functionality and specs. The VX-2 series is an improvement of the VX-1 series. If you will not require making long range shootings then you can try out the VX-1-3-9x40mm.
Vortex Crossfire 2 3-9x rifle scope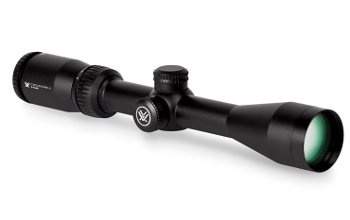 The popular vortex crossfire has been redesigned and built to supersede its performances. High-quality materials have been used making it tougher, and in cases of falls it can be able to withstand the impact to the ground, no matter the fall, the scope will still work excellently. It is also made of hard anodized aircraft aluminum thus making it durable for several years.
It has a magnification of 3x-9x meaning that even when the target is 100 yards away, you can still view it three times bigger or nine times larger depending on the actual settings. The objective lens is 40mm which helps bring the target into sharper focus.
The ¼ MOA is fingertips adjustable and very easy to control depending on the altitude, wind direction, speed and other factors that affect shooting. With this kind of MOA torrents, you are assured of optimal performance in the field.
The scope is waterproof, fog-proof, and shockproof. It has a water-repellent coating that causes moisture to bead up and scatter less light so as to get a clear view.
The tube is also nitrogen purged, nitrogen serves a role in moisture absorption and thus the nitrogen also ensure the scope does not fog up compromising the clarity. The tube remains dry at all times and is also O-ring sealed which helps prevent dust, debris, and moisture from getting into the tube.
The lenses are multi-coated for contrast as well as improving brightness; this specification is very helpful in low light conditions such as the rainy or even the cloudy days. The lenses also have an anti-glare and anti-reflective coating and thus the brightness and, clarity can never be compromised. The tube as a standard diameter, 1 inch, just as most rifle scopes in the states.
This vortex scope uses V-BRITE ILLUMINATED RETICLE. It also uses V-plex format alongside battery-powered electronics that gets to illuminate the center dot and thus can perform exceptionally even in extremely low light conditions.
When compared to the VX-2-3-9X40mm, the vortex scope is actually superior a little bit. Its great design such as the anodized metal used, the v-brite illuminated reticle and the battery powered electronics are some of the specs that make it more superior. It is also closely similar to the VX-2-3-9X40mm as they have the same magnification power, objective lens, tube inch diameter as well as multicoated lenses
Overview
The VX-2 Riflescope with a 4.7- inch eye relief, 3-9*40mm is a great riflescope you ought to try out. The specs that most hunters need have been catered for in this scope. Its clarity, precision, and magnification make it even much better.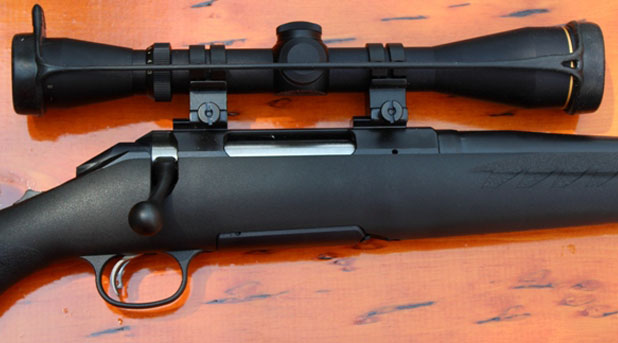 The compact design makes it portable. The specs are also not complicated, and you can actually use the manual if you stuck especially when trying to get the right adjustment and magnification.
The pricing crowns it all. With only an approximate of $ 266, you can own a rifle scope that will serve you in the long run. You do not have to worry about the humidity, rain, temperature among other harsh environmental conditions. Any time is a shooting time.  Just as there are advantages, disadvantages also do exist. Below are the pros and cons of the rifle scope
PROS:
Multi-coated lenses for high definition clarity even in low light haunts
A magnification of 3-9X thus you able to bring the target into focus
Easy to zoom by the altitude and windage. The MOA is already set at 0.25
The scope is light in weight and compatible. Thus you wouldn't even notice a change in weight on your muzzleloader when using it.
The currents are adjustable with fingers
Its budget savvy considering the specification
The eye relief is limited to 4.7 inches, and thus in extremely long distance shooting, it wouldn't work so well
It is filled with nitrogen which ensures it is dry at all times and no fogging up on the lenses; this ensures there are maximum clarity and therefore better chances of getting your aim right.
It is durable, made of aluminum material
CONS:
Works excellently at 100 yards but past that it might not function that well and maximum field of 32.3 and thus not suitable for long range shooters.
The advantages outweigh the cons; this is a rifle scope you can own at a great price. The scope excels both in robustness as well as performance. It is the right device for serious hunters and long range shooters who might want to do their hunting even on a foggy or rainy day.
The magnification power gives you a clear idea of the actual size of targeted object. It has an excellent optical quality and its performance will supersede your expectation.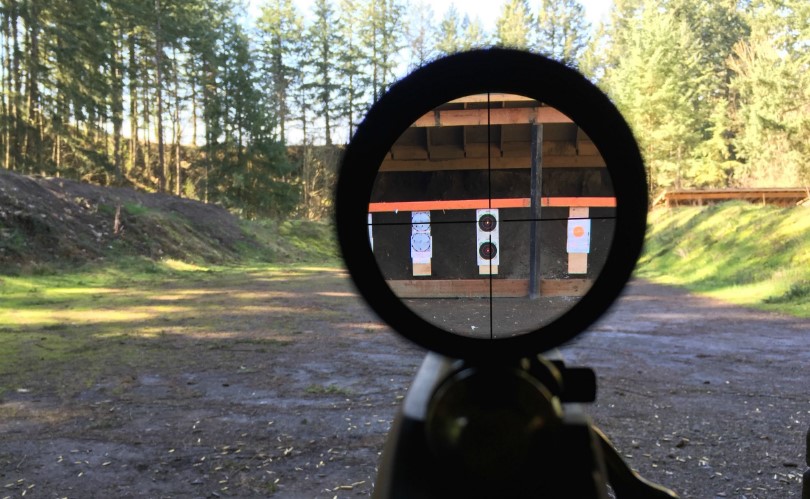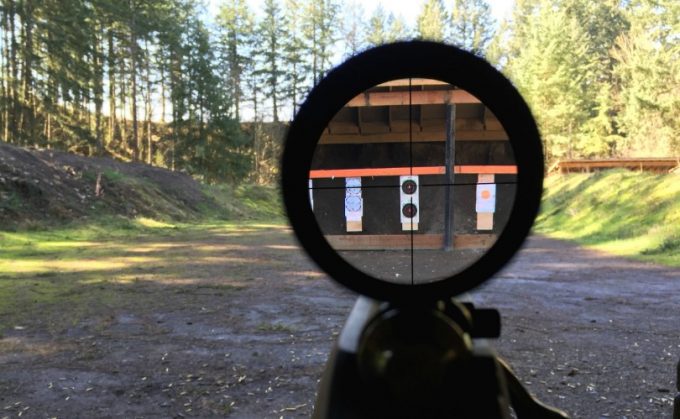 You can view your target from as far as 100 yards, and the MOA adjustments give room for adjustment according to the wind direction speed, and altitude. Get yourself a VX-2-3-9x40mm rifle scope and redefine your shooting or better yet your hunting experience.
It is important you get to understand what you need in a rifle scope. Factors such as use, environmental conditions, and other personal preferences have to be considered before getting a rifle scope.
If you go in blindly, you might get something that will later on give you a lot of disappointments and not serve you the way you were expecting it to. Reading product review such as this one on the VX-2-3-9x40mm will help you have a better understanding of the product.
Leupold VX-2 3-9x40
Packaging

Design and Durability

Specification

Value for your money and guarantee
Summary
Leupold is a company that is known for its quality and it should come as no surprise that the VX-2 3-9×40 riflescope is a solid scope built on that foundation.  It is a light weight option that is still water and fog proof to let you take your hunt into any weather conditions that might pop up.  It is a scope that favors shorter ranges over longer ones, but it can still reach out to 100 yards to give you some distance while shooting.
Do you have experience with this scope?  If so we'd love to hear from you about your experiences in the comment section below.