If you use a .270 Winchester, we want to start by saying congratulations to you. You own a powerful hunting round. If you don't, allow us to tell you that this is one of the most common rounds when it comes to the hunting of large game including elk, deer, and moose.
This round is manufactured by Winchester Repeating Arms and has been in the market commercially for almost 100 years now. However, to use this chambering with any level of success you will need the best scope for 270 Winchester you can get in the market.
We have made this work of getting one easy for you by taking some time to comb the scope market to identify some of the best available and can be viewed in our comparison list that follows here. Before we look at the best 6 we could find, let's start by looking first at the .270 Winchester.
We will then do a brief buying guide for someone looking for a rifle scope. Once all this has been done, we will then look at different scopes and their features.
About the .270 Winchester
For the success of the .270 Winchester, the people at Winchester Repeating Arms Company should thank the great gun writer, Jack O'Connor who sang its praises when writing for the Outdoor Life. He is famous for having used this cartridge for 40 years.  This cartridge drives a bullet weighing 8.4 grams moving at a speed of around 960 meters per second. Since its introduction, the cartridge gained a lot of praise for its performance especially in the hunting of big game with ranges of between 370 and 900 meters.
Even though this cartridge was not immediately successful in the decades after it was released, it would later attain popularity among hunters. It has often been ranked among one of the best and commonly used cartridges the world over. Globally, this chambering is now offered by manufacturers of firearms for all varieties of firearms including single shots, bolt-actions, auto-loaders, lever-actions, and sometimes in double rifles.
Understanding Rifle Scopes
Ask anyone who owns a rifle what the most important piece of equipment they have is and they will tell you that it is their rifle scope. This may be difficult for a novice hunter to understand. Shouldn't people be caring more about the gun than they do about the scope?
Well, the truth is that you can have a great deal of success with an average gun and a good scope than you would with an average scope and a good gun. This shows how important this gadget is in the overall scheme of things. If you are new to the whole idea of rifle scopes, this can be an intimidating and complicated area to navigate. For this reason, we have decided to start by giving a little information about scopes. The reason why it can all get confusing is that scopes come in many different types.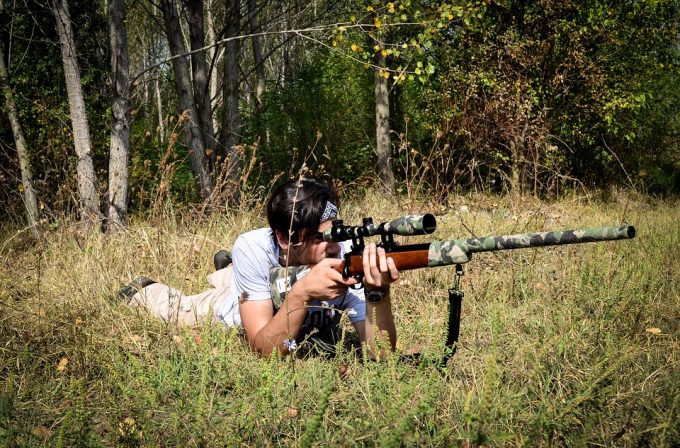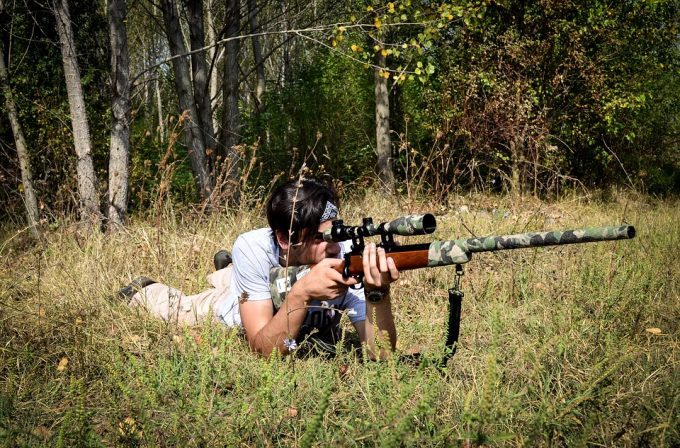 The one that will work best for you depends on the kind of shooting you are planning to do. For instance, the type of scope needed by someone who wants to use their rifle for sports will be different from one required by someone who wants to use it for hunting.
The issue is further complicated by the fact that you will never find two different scopes that are exactly the same. So, it is difficult to say that since you already know how one works then you will know how every single one in the market functions.This means that you will not expect to mount one scope over a number of different rifles and still expect to get the same results.
Features to Consider Before Purchase
While rifle scopes are different, there are certain things you will always need to look out for when you are buying a scope for your .270 Winchester. Some of the things you will need to look out for include the lenses, magnification, reticles, tubes, eye-relief, and adjustments.
Lens Coatings
One of the most common misconceptions about rifle scope lenses is that if they are multicoated, then they are the best. People who subscribe to this notion are failing to realize that the most important thing in a rifle scope lens is the quality of the glass.This is one of the most significant things that manufacturers use to determine how much they are going to sell a particular scope for.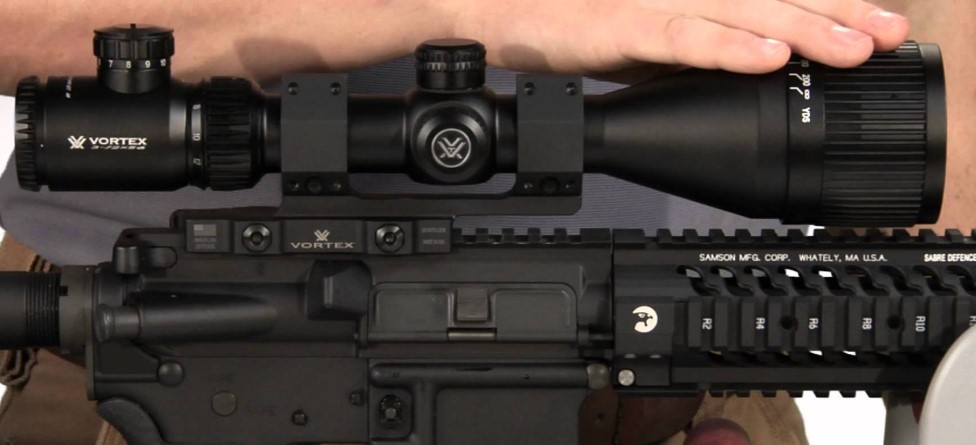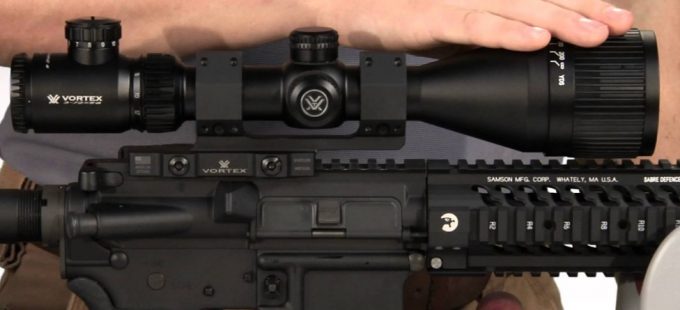 Now that we know that the glass in the scope determines the quality of your experience, we hope that it is easy for you to understand that you can easily have a scope with a single coated lens doing better than a scope that is said to be multicoated. The difference is the glass.
When they tell you that a lens is coated, they usually mean that only a single layer is coated, on at least one of the surfaces of the lens. Sometimes you will hear that the lenses are fully coated. Here they mean that there are a number of layers of coating on all surfaces where the glass is in contact with air. The reason for the coating on your scope is that it reduces glare. The more the coating on the lenses usually translates to a better experience. If the coating is good enough, it could also prevent your glass from being scratched.
Magnification
The power of your rifle scope to magnify things is known as the magnification. It is usually expressed with the aid of two numbers such as 4×32. The first number, which in this case is 4, indicates the power of the scope. This is in comparison to the naked eye.
So, the number 4 indicates that when you are using this scope, things will look 4 times closer than they were when you were looking at them with a naked eye. Some scopes come with what is known as a variable power which allows you to adjust the first number within a given range.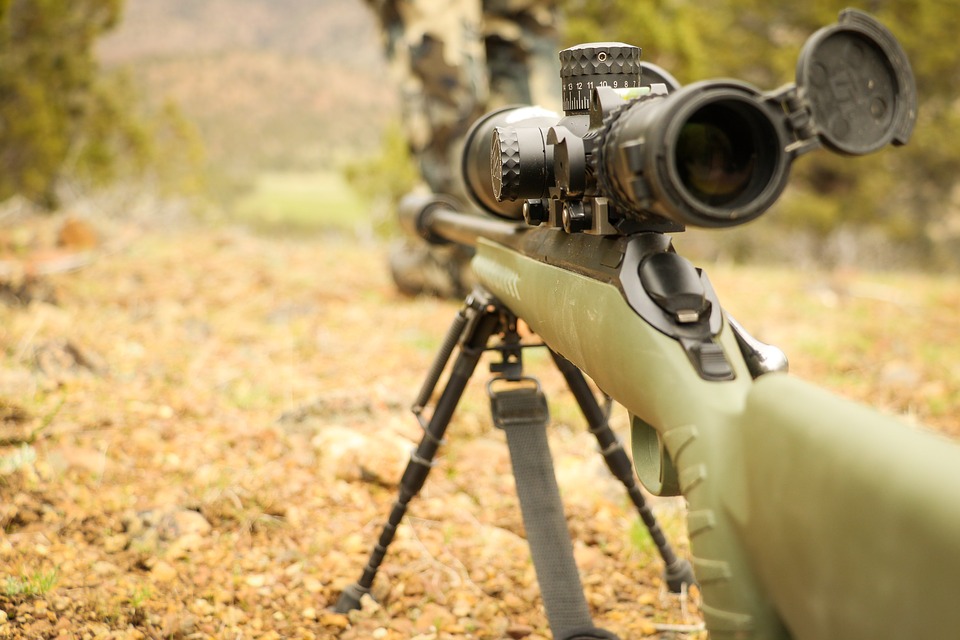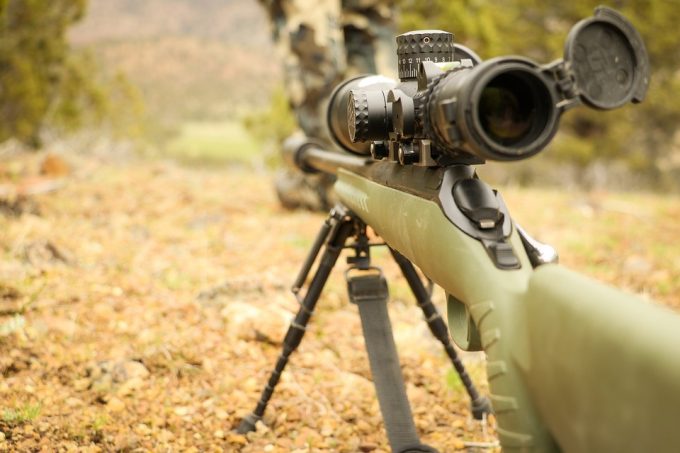 The second number, which in this case is 32, indicates the diameter of the objective lens. This is given in millimeters. The bigger the diameter, the more field of view you get. You also get more light with a bigger objective lens and therefore an image that is clearer. However, there is a catch; they are also heavier.
Size
When it comes to riflescopes, size matters. When you have made a determination on the magnification you think will work for you, you will need to look at the objective lens size. Your scope's ability to transmit ambient light which allows you to focus on the image depends on the objective lens.
This larger the objective lens gets, the more light it will transmit and the clearer and brighter the image you get. Large objective lenses usually come with higher magnification ranges.
Reticles
The reticle is sometimes known as the crosshairs. They are different in various scopes; sometimes they are etched in glass and in other instances they are made from wire. Reticles give you an idea of the size of your target and the distance at which the target is at.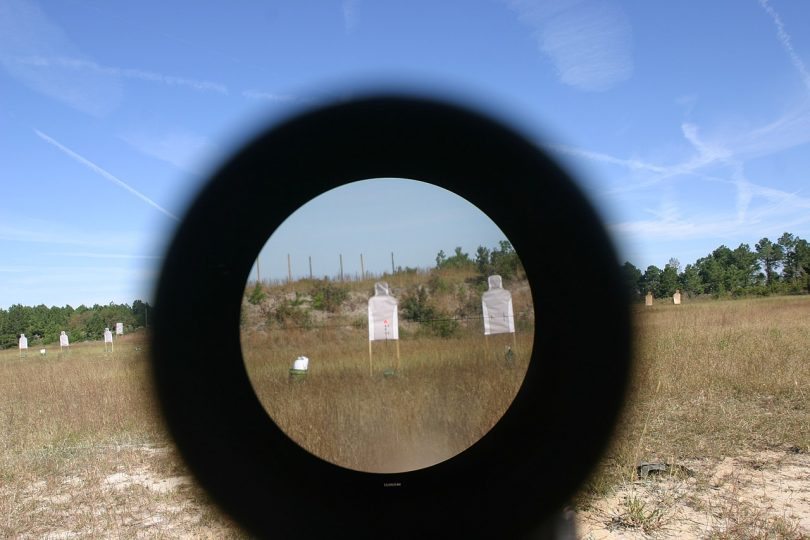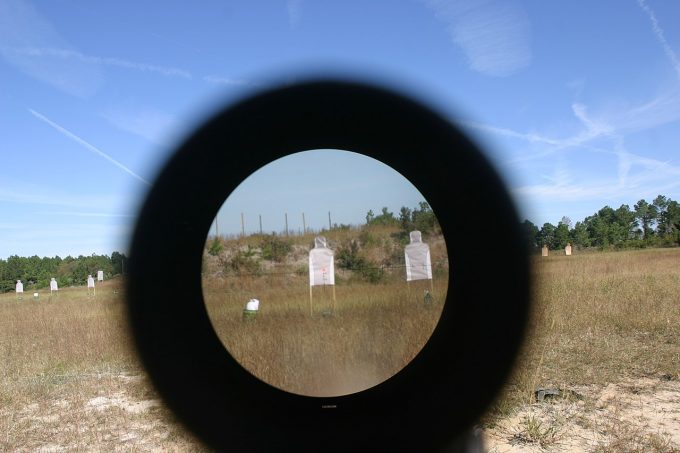 They tell you exactly where to aim. When designing each reticle, manufacturers consider a number of things including the types of targets, the conditions in the shooting range and various shooting activities.
Tubes
The tubes sizes in your scope may not be the most important aspect to consider when buying but they still matter. Large tubes are popular for giving you the chance to get a bigger range when it comes to elevation adjustments. They can help improve resolution, which is not what they are best known for.
Eye-Relief
Eye relief is a concept that refers to the fixed distance from the eyepiece of the lens to the exit pupil. In order for you to get the right amount of eye relief, the pupil of your eye should be located where this fixed distance ends. If you are wearing glasses ensure that the scope you are buying has the adjusted eye relief for you to see it while you have your glasses on. Some products come with an adjustable eye cup to mitigate this challenge.
Top Products on the Market
If you own a powerful gun such as the .270 Winchester, you need the best riflescope for your next hunting trip. Read our riflescope reviews here and find one best suited for your hunting needs.
Nikon Buckmaster 3-9×40 Riflescope
Magnification: 3 – 9x
Objective lens: 40 mm
Eye relief: 3.6 inches
Weight: 1 pound
Specific features: BDC reticle, water & fogproof, lifetime warranty, anti-reflective lens
Best use: Hunting rifles, rimfire, muzzle loader
You see the name Nikon in any product name such as in Nikon Buckmasters 3-9×40 Riflescope and you know that we are now in the business of some of the best optics the industry holds. In manufacturing this product, Nikon teamed up with another industry leader, BDC.
The result was a rifle scope that can withstand challenging hunting conditions. To this end, the scope is waterproof, shockproof, and fog proof.
This scope comes with a host of other features that are not usually found in other scopes that are in the same price range. One of these is the Nikon Brightvue anti-reflective system; a feature exclusive to Nikon. It is equipped with higher levels of light transmission which makes it ideal for use during times when light transmission is poor.
The lenses are coated with several layers of compounds that are anti-reflective. This is the reason why the game hunting using this scope is better.
The makers of this scope have the courage to call this product the best in its class. Even though we tend to take things that are said by manufacturers of products with a pinch of salt, we think that Nikon is not that far off the mark when thy describe this product as one of the best.
It is a scope that can be used for various hunting rifles, such as rimfire, centerfire and muzzle loaders.
One of the greatest features in this product is the DDC reticle. The reticle has a trajectory-compensating system which is made to give you the ability to aim over short distances. This system deploys a number of cycles in a series to produce a view of the target that does not have any obstructions.
PROS:
Solid scope
Affordable
Holds zero well
Related: Accushot Utg High Profile Picatinny/Weaver Rings is a great product to make sure that your scope is mounted securely to your Winchester.
Leupold 111230 VXR
Magnification: 1.25 – 4x
Objective lens: 20 mm
Eye relief: 3.6 inches
Weight: 0.71 pounds
Specific features: 0.6″ D. tube dimensions, 5.4″ D. eyepiece dimensions
Best use: Night time hunting
Ask anyone who has used any optics from Leupold such as the Leupold 111230 VXR and they will tell you every reason why the manufacturer is a leader in its class. This is a great scope for someone looking for a scope to use during periods when the levels of light are insufficient.
The unit is equipped with a FireDot which is adjustable. This is coupled with green night vision which is the reason behind the good night contrast.
Like all other good products in this class, it comes with some good features such as the Fiber Optic Reticle Technology that takes away the guessing game when it comes to aiming your target. The scope adjusts easily.
This is coupled with an eyepiece with an extended focus range that adjusts with a single turn. The motion sensor technology (MST) is exclusive to the Leupold.
Other features you can expect from this product include the main tube that measures 18″. This size of the tube is the reason why this unit offers an extended range of adjustment for windage.
The product is equipped with darkened lenses that are designed to reduce the amount of diffusion and glare. The Leupold 111230 is waterproof so there would never be any chance of water sipping into the internal parts of the scope.
PROS:
Reticle is easy to see with both eyes open
Great for night time hunting with a night vision in front of the scope
Adjustable Reticle
Holds zero well
Related: Integral Leupold Mark 2 IMS Mount System is a natural choice to pair with this scope for a secure mount.
Bushnell Laser Rangefinder Riflescope
Magnification: 4 – 12x
Objective lens: 42 mm
Eye relief: 3.5 inches
Weight: 1.5 pounds
Specific features: HD clarity glass, class 1 laser, laser rangefinder and bullet-drop compensator
Best use: Rifle
Bushnell is slowly becoming the synonym for good optical products. If there is any specific product that certifies why this company is taking this position, it can easily be the Bushnell Laser Rangefinder Riflescope. The manufacturer of this product calls it the ultimate guide to targeting anything.
The Bushnell Laser Rangefinder is designed to deliver a clear image. It is able to do this because of a combination of a bullet drop compensator, a riflescope with magnification that ranges from 4 to 12 times, and a laser rangefinder.
To activate the laser rangefinder, you need to deploy a wireless trigger pad. The reason why bullet-drop turrets are included in this scope is to eliminate the guesswork often associated with the shooting.
One of the reasons why this is one of the best products in this class is the fact that it is not very big and therefore does not add a lot of weight to the firearm. However, this does not mean that it should be considered light by any means. The scope is accurate while delivering clear images of the target.
There are a few things about this scope that could be considered a letdown. For example, if you look at a feature which allows you to move between meters and yards, it seems to need some attention.
Another thing that needs to be improved is the fact that in order to get the unit out of scan mode, you need to first remove the battery. What makes this a difficult process is that the battery is located in a place that is not easy to access.
PROS:
Included you receive a remote
Does not add to much weight
Sharp image
Related: When out hunting with this scope/rangefinder combo a great pairing would be the Bushnell Trophy Xtreme Spotting Scope.  This will let you inspect the target area in more detail or to work with a spotter while shooting.
Barska AO Varmint
Magnification: 6.5 – 20x
Objective lens: 50 mm
Eye relief: 3.6 inches
Weight: 1.4 pounds
Specific features: Tube diameter: 1 inch, adjustable objective, waterproof, fogproof and shockproof
Best use: In conditions of poor light
The BARSKA AO Varmint is a product manufactured for someone looking for a scope but working within a budget. Like other good products, this scope is waterproof, fog-proof and also shockproof.
Another feature which makes this a great product is that the magnification can be adjusted. This enables it to be used in different situations.
The scope is designed for use in conditions of low light. This is made possible by the multicoated optics that are equipped with a 1″ tube. The lens can be adjusted with the aim of making them able to gather as much light as possible. It is the ideal rifle scope for someone who wants to target pests in the dark.
The BARSKA AO Varmint Target Dot Riflescope comes with a magnification range that can be adjusted between 6.5 and 50 times. This ensures that it can be used in various conditions.
This product is designed to be lightweight so that it does not add undue weight to the firearm. It is designed not only for precision but also long range shooting. The optics on this scope are multicoated. The target dot reticle is designed to enhance performance even when the conditions are tough.
The product comes with a bonus accessory; the scope caps to offer added protection to the lens. It is constructed to be shockproof and the elevation is caliber-proofed. This allows you to rely on the accuracy it delivers no matter what the altitude is.
PROS:
Affordable
Glass is clear
Huge objective lens
CONS:
We suggest mounting it with rings (which aren't included)
Related: The FieldSport is a perfect red dot sight and is frequently bought with the UTG Med-pro Riser Mount and UTG Hi-Profile Riser Mount to make sure that you can mount it properly.
Bushnell Elite Multi-X Reticle Rangefinder
Magnification: 2.5 – 10x
Objective lens: 40 mm
Eye relief: 3.3 inches
Weight: 1.2 pounds
Specific features: RainGuard HD, multi-coated, ¼ moa, waterproof, shock and fogproof
Best use: In conditions of low light
When we saw that manufacturers of the Bushnell Elite Multi-X Reticle Riflescope call it the world's brightest riflescope we decided to give it a closer look.
The riflescope features the High Definition Rangefinder which is exclusive to Bushnell. This is the reason behind its ability to deliver a precise image even when the conditions are challenging.
This scope is equipped with Ultra Wide Bank Coating, the reason why it is able to deliver precision even during times when the light conditions are challenging. The fully multicoated lenses in this unit ensure light transmission of up to 95%.
The tube on every one of the Bushnell Elite Multi-X Reticle Riflescope units is tested with up to 10,000 rounds before it is sent to the market. Like other good scopes we have already featured in this article, this unit also comes waterproof and sealed with argon.
This product has a Matte finish. Its windage and elevation can be adjusted. They are also audible.
PROS:
Great price
Great to use in the rain
Lightweight
Excellent resolution
Clear image
Related: Taking this out hunting, you'll want a fairly accurate distance to your target.  With that in mind, consider the Bushnell Bone Collector Laser Rangefinder.
Leupold VX-1 Waterproof Riflescope
Magnification: 3 – 9x
Objective lens: 40 mm
Eye relief: 3.3 inches
Weight: 0.7 pounds
Specific features: Micro-friction windage & elevation, waterproof, lifetime warranty
Best use: Rifle
If you are looking for a rifle scope that combines the quality of being affordable while at the same time also being effective, you can give the Leupold VX-1 Waterproof Riflescope a try. The scope is designed to deliver the kind of brightness, contrast, and performance that every rifle owner has come to expect from Leupold.
The scope is not only designed in the United States of America, it is also assembled and manufactured according to the country's strict standards. This explains why the product comes with a good warranty indicating that those who make it have faith in it.
One of the things that separate good scopes from the bad ones is the glass that is used to make the lenses. The glass used in this unit places it among the good scopes. The great glass is what makes this scope compare well to others that are in a higher class and for which you would pay more than you are going to pay for this one.
PROS:
Great warranty
Affordable
Adjustable focus
Clear images
Mounts easily
CONS:
Flip up covers would be great
Related: Leupold Rifleman Detachable Rings are a perfect addition to this scope to make for a secure mount that came come off quickly when called upon to do so.
Final thoughts on these scopes
Every one of the scopes we have featured in this article is an industry leader in its own right. We hope that now you have a fair understanding that there are more things to look at when buying a scope than just the price.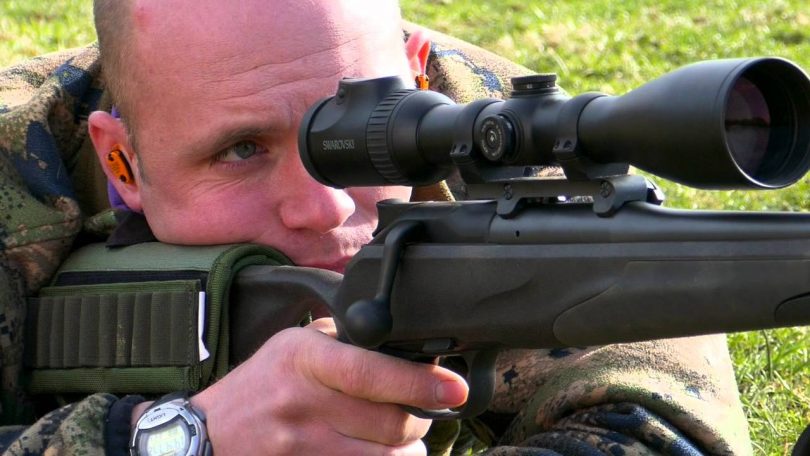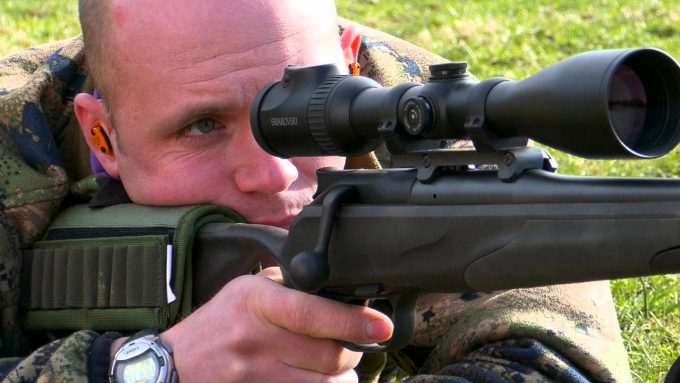 We always advise buyers of products such as this one to take their time before they buy to read reviews of such as the ones we have above. If you buy without proper consideration you may end up with a product that could make you think that you have wasted your money.
And so, we would love to hear from you, which of the scopes did you end up going with?  Let us know in the comments section below.