Are you a hunter who loves to obtain accurate measurements of your targets as well as view them clearly? We can all agree that the best Bushnell rangefinders are the best tool to make you become what you are meant to be – an experienced hunter or sportsperson. Worry not if you don't know where to begin, that's why we're here.
A rangefinder does a lot more than being a mere optical device. Golfing models come with a stock of golf courses, some of which don't need you to pay for membership fee. Hunting models, on the other hand, feature both bow and rifle modes to cater to the needs of versatile hunters.
This article comprises a summary table to take you over a few of the main features, a buying guide to inform you on some of the things you need to consider while buying a rangefinder and a third section reviewing the best rangefinders on the market. So let's start!
Our Top Picks
Things to Consider Before Buying
The best way to get the greatest rangefinder is to treat its shopping process like you would when buying a car. You must check on all the aspects that matter and perhaps do an extensive comparison with other available options in order to be sure that you picked one of the best products. To get you started the right way, here are a few main things you must consider:
Range
First things first. When looking for a rangefinder, the first question you need to ask yourself is, is this device sufficient to help me view far targets clearly? If you are a rifle hunter, the best bang for your bucks would be a long-range finder. Bow hunters shoot over a short distance and therefore don't need to worry about the range too much.
Typically, a basic rangefinder has a maximum effective distance of about 1000 yards. However, you can only view an object at this maximum distance only under ideal conditions. If the weather is rough or the object you are locked on is not what the rangefinder was designed for, the image quality will be blurry.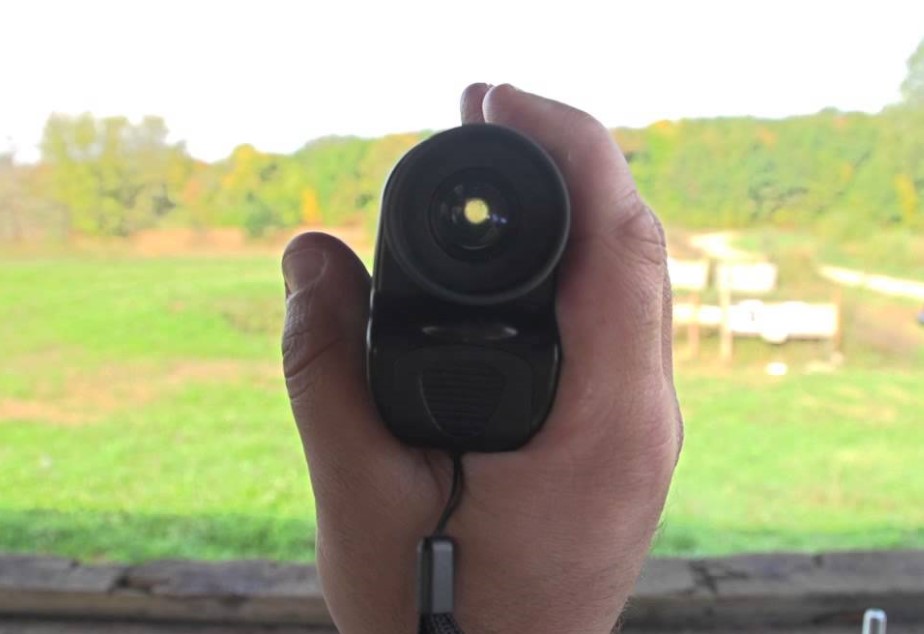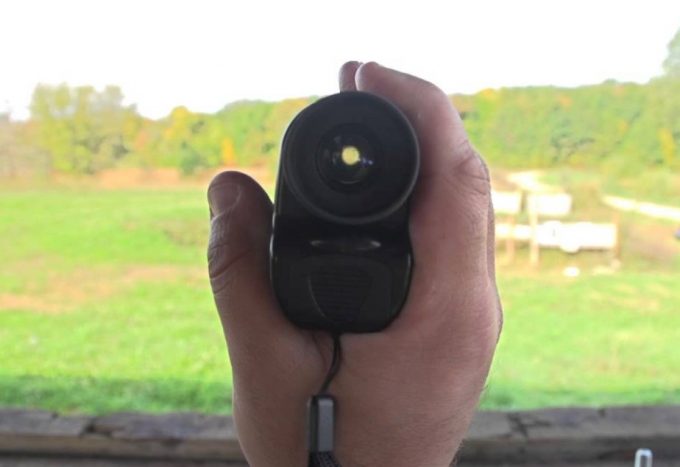 Usually, the better the quality of the rangefinder, the more it will be able to deliver the best outcome. This explains why you should aim for the best quality unit that meets your hunting demands.
Magnification
Enlarging objects under observations is something every shooter will have to do at one time. This means you need a rangefinder with outstanding magnification capabilities. Long range shooters need one with greater magnification-usually 4x and above. Short range shooters can do just fine with a device with average enlarging ability.
Note that rangefinders with the highest magnification offer clear views but on a smaller field of view. Those with lower magnification, on the other hand, do the opposite. This means you need to know what to compromise on. If you can't do away with both of them, then perhaps a medium level rangefinder is what you should be looking for.
Accuracy
Accuracy simply means proximity to the truth. For instance, if your rangefinder has an accuracy of + or -2, that means the measurement you get could be under or over the real value by two yards.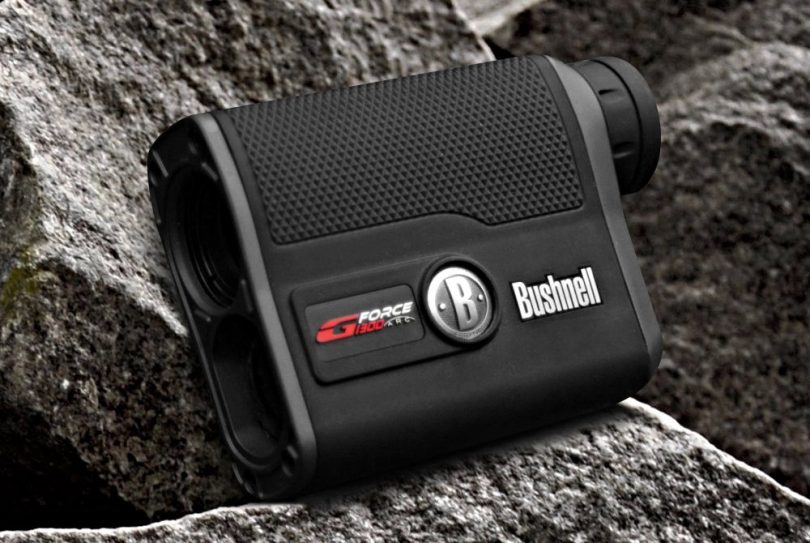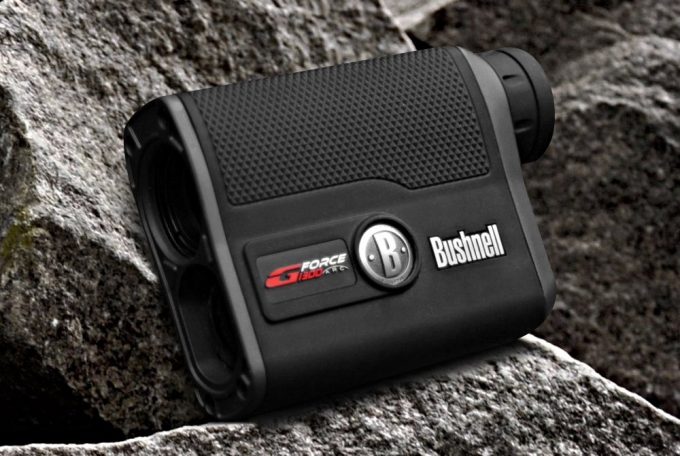 The higher the accuracy level, the better the rangefinder. And that's why you should look for rangefinders with a precision of +/- 0.5 or +/- 1 yard.
Optics
Optics usually deal with the quality of lens and lens coating. Is your rangefinder's lens coated? Is it partially of fully coated? Do you prefer a multi-coated one? These are some of the questions you need to ask yourself before cashing out. The coatings are not there for beauty; they transmit light which brings about image visibility.
Always go for rangefinder models with the best coatings. As for the lens, you have a chance to choose between monocular or binocular. Also, the best glass quality will always be appreciated. Basically, the rangefinder with the best lens can guarantee you a fruitful hunting session.
Weight
A heavily built rangefinder may obviously have a heck lot of cool features, but it will prove to be a pain in the ass if it's heavy. The smaller and lighter a unit is, the easier it is to move around with. There is also the issue of size.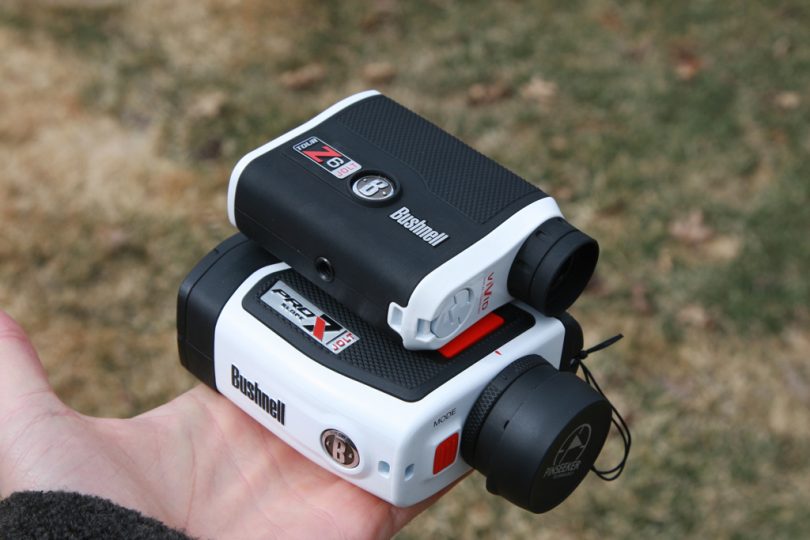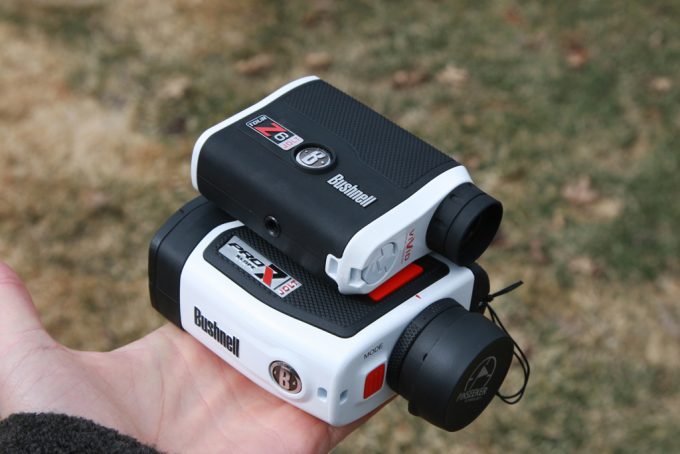 Most hunters struggle to carry along a lot of baggage and hence tend to love items that can fit in their pockets easily. When dealing with size, just go for something that's not too small or too large. Smaller devices will leave you fumbling to trace the button and by the time you are ready, your moving target is way beyond the best shooting range.
Angle compensation
This is one of the exceptional qualities to look for in a rangefinder. We rarely shoot at a straight line. When doing this from a hill, tree or slop, the chances of missing are usually high because the bullet will either fall a bit higher or lower than the intended spot.
Instead of writing down all the mathematical equations and formulas needed to shoot at the right angle, rangefinders with angle compensation do this for you. This is particularly important for treestanding, as well as shooting from a long distance.
Price
It's important to check the price of a rangefinder before placing an order. While this is much about what you can afford, you can as well compare the prices to get the best deal. The most revved about brands tend to sell their devices at a high cost when they truly don't have a lot of features.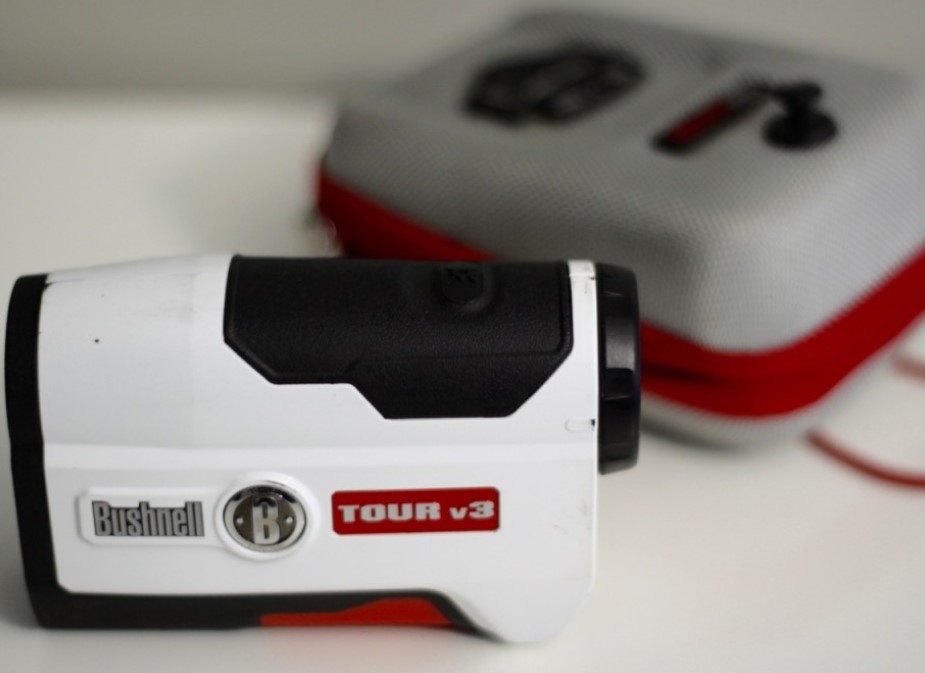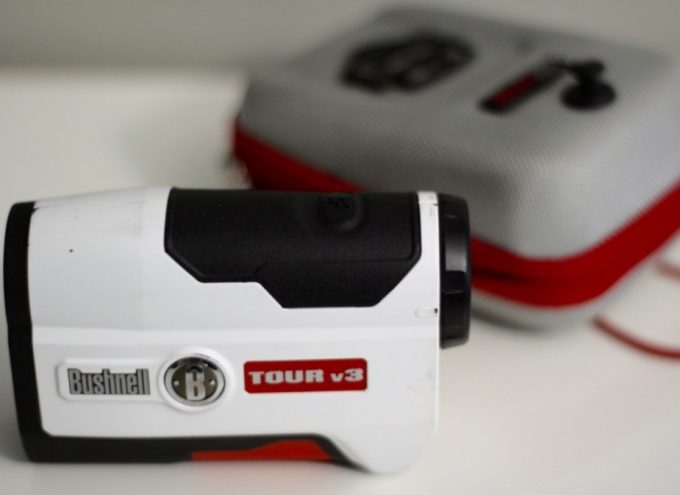 On the other hand, newcomers and other second-best brands always tend to give more for less. So make it a point to check such offers as well. If you don't know a lot regarding rangefinders, the best way forward would be to read trustworthy user reviews or get advice from seasoned shooters.
There are many useful platforms online where outdoor enthusiasts talk about new gadgets, shooting techniques and anything optic related. Visit such sites for some insight on how to go about getting your first rangefinder.
Best Products on Today's Market
That said, let's have a look at what Bushnell has to offer us in terms of rangefinders since this is one of the most reputable optics brand on the market.
Bushnell Bone Collector Edition Rangefinder
Price: Approx. $120
Weight: 8 ounces
Dimensions: 3 x 5 x 5.5 inches
Specific features: 4x magnification, 20 mm objective lens, +/-1 accuracy, one-button operation, weather resistant housing, in-view LCD display, Eye-Safe IR Laser, power indicator, vertical design, compact and lightweight, case included
Best use: Hunting, long-range viewing/surveying
Description: If you are an archer or short range rifle shooter with less need for complex intricacies, then Bushnell Bone Collector Edition Rangefinder will work well for you.
To begin with, the finder comes at a fair price that most people will find to be manageable. With its 4x magnification scale, this unit can provide crisp, clear images up to a range of about 500 yards.
Although this rangefinder can provide views up to 600 yards away, better clarity can only be guaranteed up to 250 yards. To change the reading from meters to yards, just long press the button on its side. This single button also runs most of the finder's operations.
Bushnell Bone Collector is durable, compact and lightweight. The outward casing is weather resistant to ensure rain, dust specs, etc. don't interfere with hunting or surveying activity. The finder is powered by a 9-volt battery which you'll need to obtain separately.
PROS:
It's lightning first
Resistant to weather elements
Better magnification ability
Simple single-button operation
Provides accurate distance between the lens and the target
Crystal clear optics that guarantee close range viewing
Efficient, compact and light to carry around
Durable
CONS:
Not suitable for long-range shooting or surveying
No lanyard
Related: For smooth operation, you can use Bushnell 202308 Bone Collector Edition together with Bushnell Trophy Binocular for better viewing, Bushnell Deluxe Binocular Harness for resting the finder on your chest and Hunter Safety System Bowhunter Harness for hunting safety needs.
Bushnell Scout DX 1000 ARC Rangefinder
Price: Approx. $180
Weight: 6.6 ounces
Dimensions: 5.5 x 5 x 3 inches
Specific features: 6x magnification, 21 mm objective lens, 5 – 1000 yards range, bow and rifle modes, scan mode, laser rangefinder, includes neck strap, carrying case and 3-Volt CR2 batteries
Best use: Hunting, surveying, birding, fishing, sporting
Description: Bushnell Scout DX 1000 ARC Rangefinder is a sleek, and compact laser rangefinder with excellent magnification capabilities. The unit has both bow and gun modes hence convenient for skilled hunters. There is also a diopter adjustment and Vivid Display Technology that ensure the image quality is crisp clear.
One of the best features of Bushnell Scout DX 1000 ARC is having several targeting modes. The Variable Sight-in Bullseye targeting mode, scan targeting mode and a Brush targeting mode all give the user the opportunity to range a single or several targets from virtually any terrain.
ARC Bow mode provides accurate horizontal distance while ARC Rifle Mode provides holdover/ bullet drop reading in inches, Mil and MOA.
On the outside, Bushnell Scout DX 1000 ARC sports an armored rubber case that is fully waterproof and gnarled on top and bottom for a firmer grip. The rangefinder is pretty small to fit in your pocket comfortably.
PROS:
It's fully waterproof
Excellent magnification level
Crisp, clear optics
Compact and lightweight
Superb for long-range shooting
Moderately priced
First and extremely accurate at providing range
CONS:
Hard to decipher objects beyond 300 yards
Rifle mode lacks actual horizontal distance
Related: Bushnell Scout DX 1000 ARC runs on 3 CR2 batteries and having an extra pack of Viridian CR2 3v Lithium Battery can save the day. The finder is also frequently bought together with Hunter Safety System to keep you safe and undetected while hunting.
Bushnell The Truth ARC Rangefinder
Price: Approx. $170
Weight: 5.9 ounces
Dimensions: 3.8 x 1.4 x 2.9 inches
Specific features: 4x magnification, 20 mm objective lens, ClearShot technology, compact ergonomic design with anti-slip finish, Bow mode, 7 – 850 yards range, battery life indicator, one-button operation, includes carrying case, neck strap, and battery
Best use: Hunting, surveying, sporting
Description: With mundane 4x magnification and 20 mm objective lens, you would expect Bushnell The Truth ARC Rangefinder to offer average viewing results. Thanks to its stellar optical elements that include ClearShot technology, this unit provides crisp, clear images between ranges of 7 – 850 yards.
The rangefinder comes with a bow mode to determine compensated distance according to your targeting angle. Like the finders reviewed above, this one too comes with a single button that runs most of the operations.
The beauty of this model is that it takes the guesswork out of the equation when ranging. Some finders give several variations and let you guess which value is the right one. This one can precisely range trees up to 600 yards and 200 for a deer. This is an excellent performance at its price point.
On the outside, this unit is made of tough rubber with anti-slip technology for a splendid grasp. Although not entirely waterproof, it can mildly bar water from soaking its elements. It also comes with a few accessories like batteries to enable you to get started right away.
PROS:
Quality optics with impressive HD clarity
Built to last
ClearShot technology provides an obstruction-free shooting lane
Easy to use
Excellent accuracy and shooting range
Sure-grip finish ensures the perfect grip even when the hands are sweaty
CONS:
It's hard to read range values in dim conditions
No waterproof or fog proof capabilities
Related: You will benefit a lot from Bushnell 202442 Bowhunting Laser Rangefinder if you have T-REIGN Retractable Gear Tether to attach your smaller items like a binocular, rangefinder or anything important. The Primos Pull-Up Rope can be a great addition to help you hoist your gears to a treestand.
Bushnell Trophy Xtreme Rangefinder
Price: Approx. $160
Weight: 5.3 ounces
Dimensions: 6.8 x 5.8 x 3.5 inches
Design features: 4x monocular magnification, maximum range of 850 yards, 20 mm eye relief, one button operation, lightweight design, +/- 1 yard accuracy, the readout can be set in both meters and yards, LCD display, auto shut off, includes lanyard, carrying case, carabiner, CR-2 battery, warranty card, Microfiber cleaning cloth and user manual
Best use: Bow hunting, surveying
Description: Bushnell Trophy Xtreme Rangefinder is a simple to use rangefinder with a sleek and easy-to-hold design. With a single button, you can easily determine the distance to your target, toggle reading from yards to meters and turn the bow mode on or off.
Like its cousins, this device is also extremely fast in acquiring targets that are up to 200 yards away. However, it cannot provide compensation reading for objects beyond 200 yards. Still, on ranging, the unit comes with an improved difficult target acquisition ability.
Bushnell Trophy Xtreme works with a monocular 4x magnification which may not be considered as the best out there but functions well within certain ranges. However, in low light or when focusing on non-reflective objects, the image may appear like a blur because its optics are not fully multi-coated.
From 1000 feet away, you can enjoy a field of view of 430 feet. Glasses wearers will find the 20 mm eye relief on this device to be generous. Asking about diopter adjustment? Nop, you won't find it in this device.
Bushnell Trophy Xtreme is powered by a hard-to-find CR-2 battery. You'll get your first battery in the package, but we suggest you buy a few extra if you reside in rural areas. This finder is pretty economizing on power and will shut itself after a few seconds of idling.
PROS:
Compact, ultralight design
Difficult target acquisition improved
One button operation makes it super easy to use
Comes in a reasonable price range
Comes with a bow mode for archery
Will auto shut itself after a few seconds of inactivity to save power
CONS:
Dark and less shiny objects beyond 650 yards may be hard to view
No lit numbers
Related: To enjoy Bushnell Trophy Xtreme more, you may need a Nikon Recon Retractable Rangefinder Tether to hold your gears closeby. A pair of Bushnell Trophy Binocular will help you get better visuals as well.
Bushnell Team Primos The Truth ARC Rangefinder
Price: Approx. $180
Weight: 5.9 ounces
Dimensions: 3.9 x 2.4 x 4.3 inches
Specific features: 4x magnification, 20 mm objective lens, includes a bow mode, maximum range of 850 yards, +/-1 yard accuracy, rainproof design, anti-slip finish, angle range compensation, includes 3-volt battery, carrying case and neck strap
Best use: Bowhunting & golfing
Description: This Bushnell Team Primos The Truth ARC Rangefinder is one of the best optical instruments out there designed with an enthusiast hunter in mind. It features the Angle Range Compensation in bow mode to precisely determine the compensation distance while shooting at a particular angle.
With a magnification magnitude of 4x and 20 mm objective lens, this unit can deliver nifty views in good lighting conditions.
Design wise, this model is compact and lightweight to fit in your pocket; you won't even notice you are carrying something around. The outer casing sports a rugged rubber fitted with anti-slip technology to make it easier to hold with one hand. This rangefinder is not entirely waterproof, but it can protect its optics from a few drops of rain.
If you take a closer look at its features, you'll note that this device shares a lot with Bushnell Trophy Xtreme reviewed above. They also lie at the same price point. The only difference is that this one is approved by Team Primos-hunting experts.
Like most rangefinders, Bushnell Team Primos is operated via a single button that toggles the readings from meters to yards and vice versa amongst other things.
PROS:
Lightweight and comfortable
Easy to use
Can withstand rain
Built to last
Great battery life
Extremely fast in taking measurements
Affordable price
The anti-slip technology makes it easier to handle it
CONS:
Hard to range in low light areas
Uses CR-2 3 volt battery that's not easy to come across
You have to switch it off to change between yards and meters
Related: When using Bushnell Team Primos The Truth ARC to hunt, you don't want any game to sniff your smell. The Wildlife Research Center's scent killer can ensure you go completely undetected. Grab a pair of Bushnell Trophy 8×32 Binoculars to obtain better vision.
Bushnell Scout 1000 ARC Range Finder
Price: Approx. $190
Weight: 6.7 ounces
Dimensions: 4.3 x 1.7 x 2.8 inches
Design features: 5x magnification, 24 mm objective lens, 4.8 mm exit pupil, pocket-sized, rainproof construction, Angle Range Compensation, features both bow and rifle modes, fully multi-coated optics, built-in tripod, mount, BaK-4 prism glass lens, includes battery, carrying case and neck strap
Best use: Bow and rifle hunting
Description: In this guide, Bushnell Scout 1000 ARC Range Finder seems to possess a few extra useful features than other rangefinders.
Starting with the optics, this finder has 5x magnification and a 24 mm objective lens that guarantees you a wider field of view up to 650 yards. The lenses have been made from Bak-4 prism glass and are fully multicoated to bring you the very best vision.
Regarding the range, this unit can maintain a clear view up to 650 yards for a treestand. While others in this guide can clearly show a deer at 200 yards, this one can go up to 325 yards. There two modes you can play around with; rifle and bow mode. When switched to the former, Bushnell Scout 1000 ARC will tell you where exactly to hold.
The design of this rangefinder is similar to that of its cousins. It's compact, lightweight and has a single button that executes most of the functions. The outer body is made of tough rubber with threads to provide a firm grip.
PROS:
Water resistant
Comes with both bow and rifle modes
Features a diopter adjustment
Excellent optics
The built-in inclinometer provides true reading
Its compact and lightweight for easy carrying
Extremely fast and accurate
Several targeting modes
CONS:
It also uses hard-to-find CR2 batteries
Related: Bushnell Scout 1000 ARC is known to offer superb magnification but a narrower field of view. To see the image in its whole, you need the Bushnell 133450 Wide Angle Binoculars
Bushnell Hybrid GPS/Laser Rangefinder
Price: Approx. $230
Weight: 8 ounces
Dimensions: 2.1 × 2.6 × 4.3 inches
Design features: 5 X magnification, 21 mm objective lens, Laser/GPS spotting modes, maximum range: 1000 yards, tournament legal, standard plastic outer casing, 30,000 courses, includes charging cable, carrying bag, user manual
Best use: Golfing
Description: The Bushnell Hybrid GPS and Laser Rangefinder is the only item in this guide with both GPS and laser capabilities. The laser technology is known to provide accurate results while the former can cruise through obstructions hence convenient where trees, fog or other barriers are in plenty.
Unlike most products in this review, this one comes with several buttons and many other features. These additions do not affect its weight a lot since it still falls under one pound and can fit in standard trouser pockets. Also, it's one of the rangefinders with absolutely beautiful designs.
Bushnell White Hybrid GPS is mainly fashioned for golfing and therefore equipped with 30,000 golf courses from major regions like America, France, Canada, Germany, Denmark, Sweden, Australia, South Africa and other regions across the globe. Some of the courses will not need you to pay for membership fee.
Its laser technology works better in spotting flags within a 300-yard range (with +/-1 accuracy.) However, unlike its golfing competitors, this one lacks jolt technology.
PROS:
Extremely accurate
User friendly
Eye-catching design
Can be charged from your laptop, car and at home
Excellent optics
Large and legible display for easy reading
Stores charge for more than half a day
Some of the loaded golf courses do not require membership fee
Accepted in many tournament games because it lacks slope measuring technique which is considered illegal
CONS:
Despite having the best features, its price is a bit high
Only the upper part shows some signs of sure grip technology
It's slightly bulky due to GPS addition
Related: Bushnell White Hybrid GPS/Laser Rangefinder is rechargeable via a USB cable. In case you run out of power, you may need the Bushnell X2 Power Reserve Charger to connect it to your backup power bank. The cable is compatible with Bushnell NEO GPS and other devices. Bushnell Golf Cart Mount will also help you lock and secure your Hybrid Laser finder to a secure device or to a bag.
Bushnell G-Force DX ARC Laser Rangefinder
Price: Approx. $400
Weight: 8 ounces
Dimensions: 3.4 x 1 x 2.9 inches
Design features: 6x magnification, 21 mm objective lens, maximum range of 1300 yards, ARC technology, 2nd generation ESP Turbo processor, Vivid Display Technology, bow and rifle modes present, includes CR2 battery
Best use: Bow and rifle hunting, golfing, surveying, bird watching
Description: The Bushnell G-Force DX ARC Rangefinder is simply a revamped version of the best and accurate laser rangefinders out there.
Beginning with yardage, this unit can spot object clearly up to whopping 1300 yards away with an accuracy level of 0.5 yards and 0.1 display precision. With both bow and rifle modes available, this finder will definitely satisfy the appetite of any experienced hunter.
With a good 6x magnification magnitude and enhanced optics, G-Force DX brings every tiny detail of the object into focus-even in low lighting areas. This is one thing most of the finders in this review have failed at. Courtesy of the 2nd generation turbo processors, this laser rangefinder delivers results in a lightning fast speed.
G-Force DX housing comprises rubber and metal making it one of the long-lasting laser rangefinders on the market. The outer covering spots a rough surface to ensure it doesn't slip from the sweaty hands. This finder has a single button that you can use to execute various tasks and hence easy for newbies to use.
PROS:
Works at a lightning speed
Delivers unrivaled precision
Amazing display even in low light conditions
Versatile, thanks to bow and rifle modes
The housing is made of both rubber and metal making it the most durable laser rangefinder out there.
Water resistant
Easy to operate
CONS:
Its price tag can make some people cringe
The red readout can be challenging to see in some conditions
CR2 battery it uses is hard to find
Related: Bushnell G-Force DX is frequently bought together Duracell Cr2 Ultra Lithium Battery pack due to its power-hungry optics and magnification. You can never go wrong with the additional set of batteries, right?
Wrap Up
From the buying guide tips highlighted at the beginning of this guide, it's obvious that magnification, the objective lens diameter, nature of the lens, and the number of modes matter a lot in a rangefinder.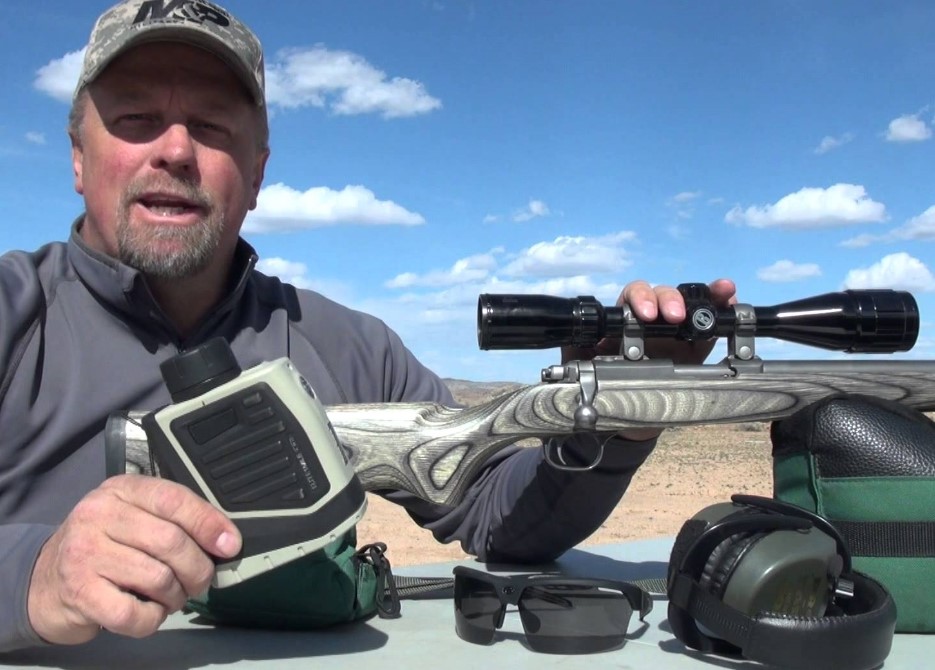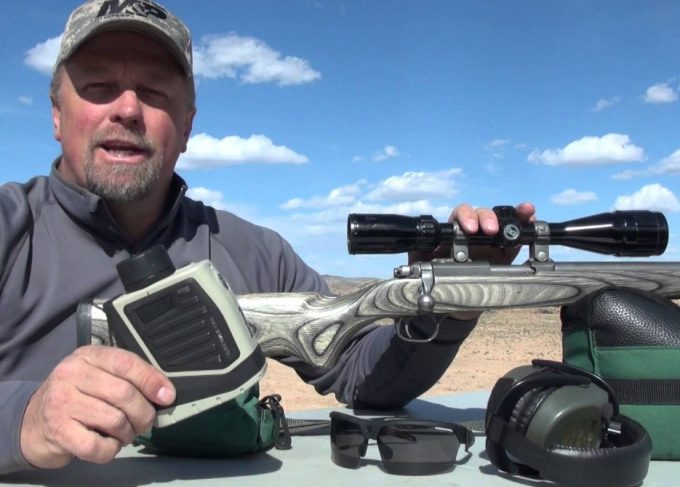 Out of the eight products reviewed in this article, we can all agree that Bushnell G-Force DX ARC 6 x 21mm, Bushnell White Hybrid GPS, Bushnell Scout 1000 ARC and Bushnell Scout DX 1000 ARC stand out as the most reliable when it comes to delivering superb image quality at long ranges.
The rest can work better with beginners who are trying to get the hang of things. So which one will you choose? Leave us a comment below.