Are you a hunter looking for a piece of kit that can truly improve your next outing? You're not alone, believe us. Are you thinking of adding something modern, sleek, and simple to your equipment?
You've come to the right place. The best Vortex rangefinders might just be at the top of the heap.
Best Seller
Good Pick
Vortex Optics Ranger Laser Rangefinder
Vortex Optics Impact Laser Rangefinders
Best Seller
Vortex Optics Ranger Laser Rangefinder
Good Pick
Vortex Optics Impact Laser Rangefinders
With these beauties, you no longer have to guess how far away that deer is, with a few simple button taps you have an exact distance so you can line up your shots perfectly.
Taking the guesswork out of shooting will make you a better hunter.  Having an exact range can help ensure that you have a clean kill shot instead of one that wounds the animal.
In this article, we will be focusing solely on offerings from the Vortex company.  We come across three of their rangefinders that truly stood out and deserve at least a few moments of your attention for consideration.
We will cover a few of the important points to consider while making your choice and then give you a look at each of our contenders.  By the end of the article, you should be armed with all you need to know to make your selection.
Best Products on Today's Market
Now that you have a good idea of some of the most important features to consider when looking for a top of the line rangefinder, we can look at a few specific models. Here we are focused solely on offerings from Vortex.
We have gone through the options and come across three gems that really stand out.  So, without further delay, let's set our sights on the contenders.
1. Vortex Ranger 1500 Rangefinder
Weight: 12 oz
Dimensions: 3.9 x 1.8 x 3 inches
Specific features: Lifetime warranty, easy to use menus, O-ring sealed to keep out dust, dirt, and debris, yards or meters, angle adjustment
Best use: Hunting, golf, scouting
Description: One of the top offerings in the world of Vortex rangefinders is the Vortex Optics Ranger 1500 Rangefinder. It has been crafted to withstand the worst conditions and still keep going strong.
It's sealed shut with O-rings to keep out not only moisture but also dust and debris.  This means that you should have no fear taking this piece of kit out into the field and trust that it will work.
It goes without saying that 1500 in the name is the range limit for this given rangefinder.  One thing to note is that this range claim is how far you can go for a clear shot against a reflective target.
If you're hunting your targets are likely to not be reflective, so a more realistic hunting effective range is closer to 750 yards.
The Primary Horizontal Component Distance calculates the straight-line distance even when you have to take shots an at angle.  This feature is easily turned off for use in golf and the line where it is not necessary.
If required you can swap between meters and yards, allowing you to get your distances in your preferred set of units.
The minimum distance is about 9 yards.  If you attempt to range an object closer than this you will end up not getting any response.  So, if you are attempting to range a target in the woods, your aim might be pointing you at something closer than the minimum distance, giving you no response.
The system is designed to offer a 2-click ranging option.  The first click turns on the unit and the second gets a range.  This means that you can quickly and easily go from a system that is turned off to getting a range before your target slips off.
PROS:
Great range
Dual units
Lifetime warranty
CONS:
2 click ranging doesn't always work as designed
Related: If you are taking your rangefinder out hunting it is generally helpful to not only have a range, but also a good idea of what is around and behind the target.  Luckily, Vortex makes a quality pair of binoculars in the Vortex Diamondback 10×42 mm Binoculars.
Vortex Ranger 1000 Rangefinder
Weight: 12 oz
Dimensions: 5 x 3 x 5 inches
Specific features: Multi-coated lens, rubber armor, O-ring sealed to keep out dust, dirt, and debris, yards or meters
Best use: Hunting, golf
Description: If you're intrigued by the Ranger product line but don't want to go for the price of the 1500, you can go with its little brother, the Vortex Optics Ranger 1000 Rangefinder.
This has a similar design to the 1500 model, but it is slightly larger.  Another key difference is that this rangefinder will be able to range a target from 10 yards to 1000 yards out.  This is the range for a reflective target, so non-reflective targets would need to be a bit closer.
This option still sports an O-ring seal that keeps out dust and moisture.  This means you'll not only have a waterproof device but also one that will not succumb to internal fogging.
It also features a protective rubber armor that provides a level of protection if the device falls, but also adds a non-slip grip surface that can help you protect it from falling in the first place.
As far as the actual display, it is colored red for ease of use.  The display also has a number of different intensity settings, this allows you to match the brightness of your display with the conditions that you find yourself in.
Vortex offers a lifetime warranty on this rangefinder and unlike some companies, this is an unconditional warranty.  If you break it and send it back to them, for the most part, they'll send you a new one or repair your old one.
In terms of carrying this rangefinder, you have a number of options.  The first is the belt clip that is attached to the back of the rangefinder.  This one also sports a slot for a lanyard if that is your preferred holding method.
The rangefinder also comes with a basic pouch that has a belt loop on it for another carry method.
PROS:
Lightweight
6x magnification
Multiple intensity settings for display
CONS:
Larger than other similar rangefinders
Vortex Impact 6×20 mm Rangefinder
Weight: 5.5 oz
Dimensions: 3.77 x 2.95 x 3 inches
Specific features: Ranging in yards or meters, easy to use menus, O-ring sealed to keep out dust, dirt, and debris, compact and lightweight
Best use: Golf, hunting
Description:  The least expensive rangefinder to make our list is the Vortex Impact 6×20 mm Rangefinder.  As with all the rangefinders on our list, this one is sealed with an O-ring in order to keep out not only dust and debris but also moisture.
This is key not only to make sure that the rangefinder is weatherproof but you won't need to worry about your device fogging up when you first pull it out.
The lens of this rangefinder is coated.  This allows you to have the brightest possible image with viewing through the lens and since the light is moving through the lens it is less likely to glare off and alert your target of your presence.
This piece of kit has three main modes.  The most straightforward is the line of sight mode which gives you the distance to a particular target that you are aiming at, in a straight line.
The next is the Horizontal Compensation Distance.  This mode allows you to calculate the distance for an angled shot, up to 60 degrees.  The last mode is scan.  In this setting, the rangefinder keeps telling you the range as you pan across an area.
This option will range out to a maximum of 850 yards, again if used on a reflective target.  The company claims that you can range a deer out to 400 yards.  The minimum distance is 10 yards.
While it might not be the longest range of any of the options on the market, very few hunters take a lot of shots much further than 400 yards.  And this one can save some money versus some other options.  It is important to know that this option is currently unavailable on Amazon.
PROS:
Inexpensive while still high quality
Three modes of use
CONS:
Shorter range than other options
Things to Consider Before Buying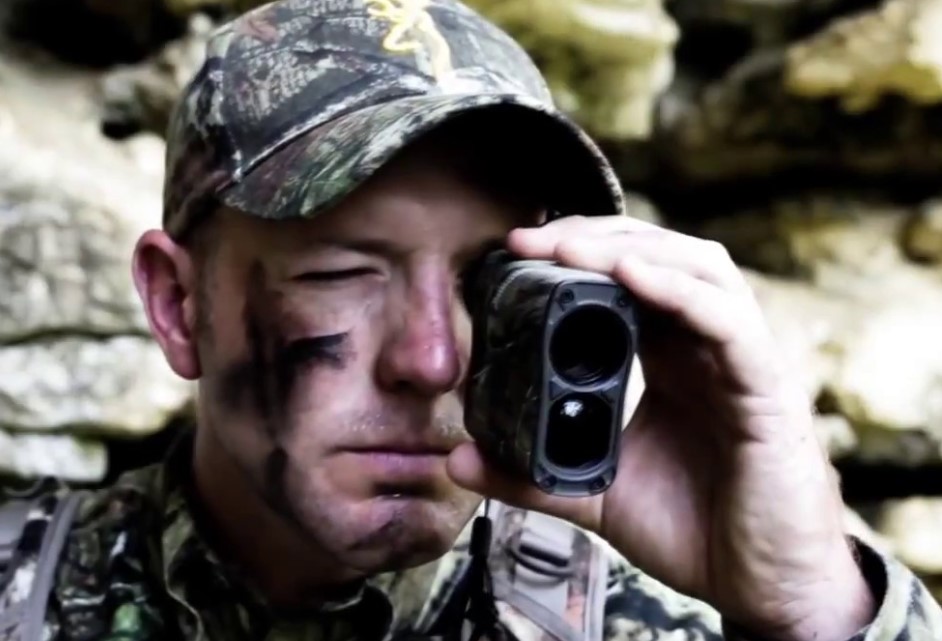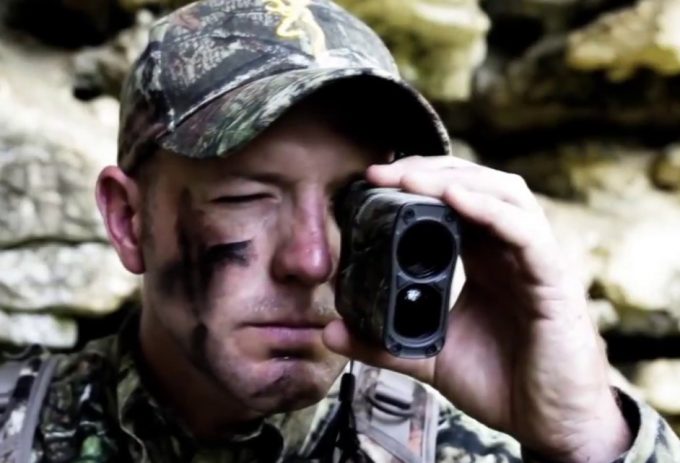 Before launching into a discussion of the top models available, it is wise to take a moment and look at some of the factors that make a rangefinder one of the best.
We have highlighted some of the top things that you will need to consider while shopping for your perfect rangefinder.
Since each hunter's needs are different you will have to determine which of these points are the most important to your particular needs and wants.
Range
It might come as a no-brainer, but the range is a key part of any rangefinder.  Many models will have their maximum range somewhere in their model name, often as the key difference in a line of rangefinders.
There are some important considerations to keep in mind when you are looking at published ranges.
First, the maximum range is normally given based on a reflective target ranged on a clear level field.  This is the best-case scenario for determining range.  Other setups will yield in a lower range.
If you find yourself hunting deer that are in the woods and won't wear reflective markers the usable range can drop to as low as half the maximum range.
You should also keep in mind that there is a minimum range for your device to work.  Often times it is around 10 yards, but models will vary.
If you find that your rangefinder is not reporting a range it could very well be that the laser is hitting something closer than the minimum distance and keeping your device from getting a valid solution.
Battery Life
Keep in mind that most modern rangefinders are electronic devices, all of the ones on our list are.  This means that they will require a battery for operation and that battery will only last so long.
The more bells and whistles that a rangefinder has the more power it will need to pull from the battery and the shorter your battery's life will be. Environmental factors, such as extreme cold, can also have a detrimental effect on the life of your battery.
When you consider the lifespan of your battery take a moment and consider your replacement plan.  Often times the best hunting locations aren't right next to a store with a huge battery department.
If you pick a device with a less common battery type you will need to have a plan on what to do if your battery dies during a hunt.
Reticle and Display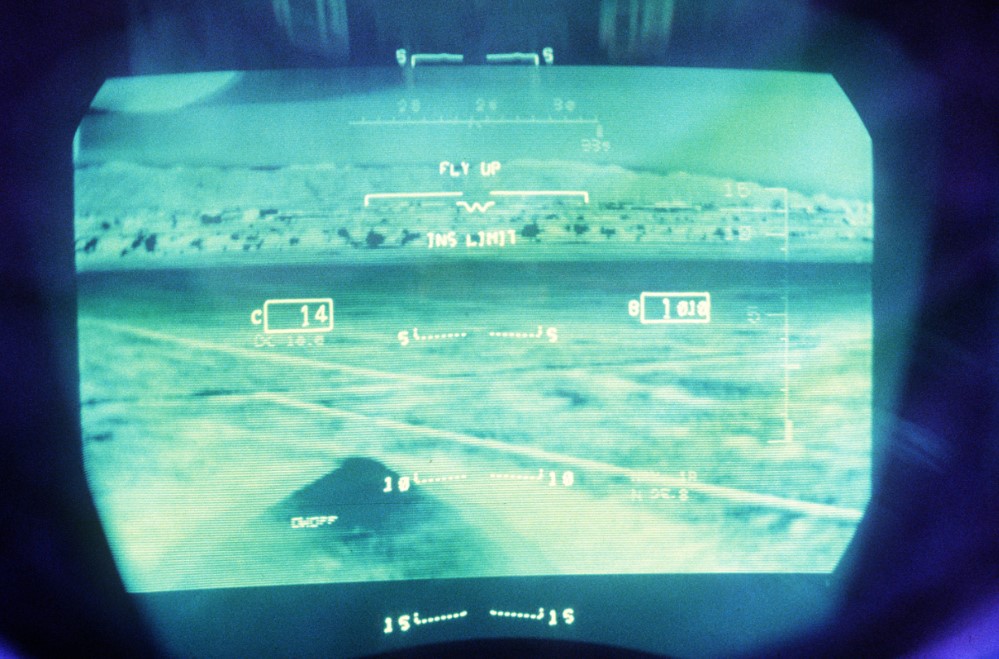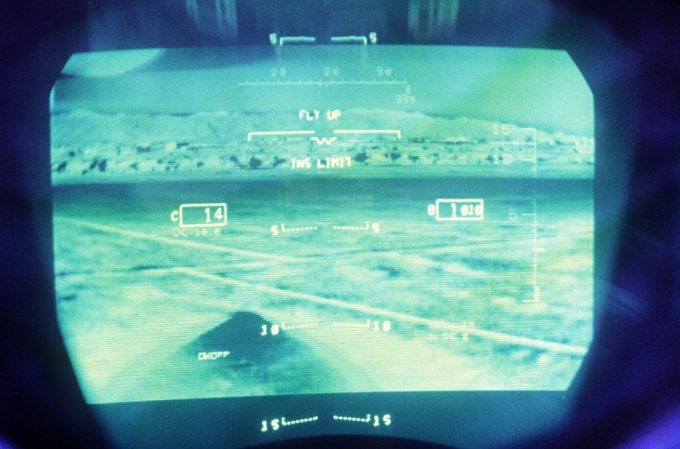 If you want an accurate range of a target you need to be sure that you are actually pointing at the target in question.  This is accomplished by using the reticle, sometimes called the crosshairs, just like you would with your favorite scope.
Most rangefinders sport a standard crosshair but if you look there are models that opt for a different reticle or even have an adjustable option.
The reticle is part of the display of your rangefinder. The best models give you a range of brightness control settings.  This allows you to make your whole display brighter to give you a good view of the readout on the sunniest of days and then dial it back for those times you are out in a lower light setting.
As for the color, the standard option is black. There are some downsides to going with this as your display color, for instance, sometimes it can be lost in the brush while scanning an area, limiting the effectiveness of your rangefinder.
Some models will give you different colors for the display while a few models can be found that offer you a few different options to switch between.
Angle Adjustments
Simple rangefinders just deliver what would be known as a straight line distance.  It is just what it sounds like the shortest distance between you and the target.
On the flat level ground, or slight inclines, like a golf course, this is all that you need.  However, if you are hunting you might find yourself firing up or downhill to get the shot on the trophy you have been tracking.
Since the angled shot like this is a little more complicated than a simple straight line, some models will do all the calculations to give you the true distance that you need to cover.
Some will even display the angle of the shot for you as well.  This level of precision comes in handy to make sure you have your sight dialed in or you know the target is truly within range of your weapon.
Precision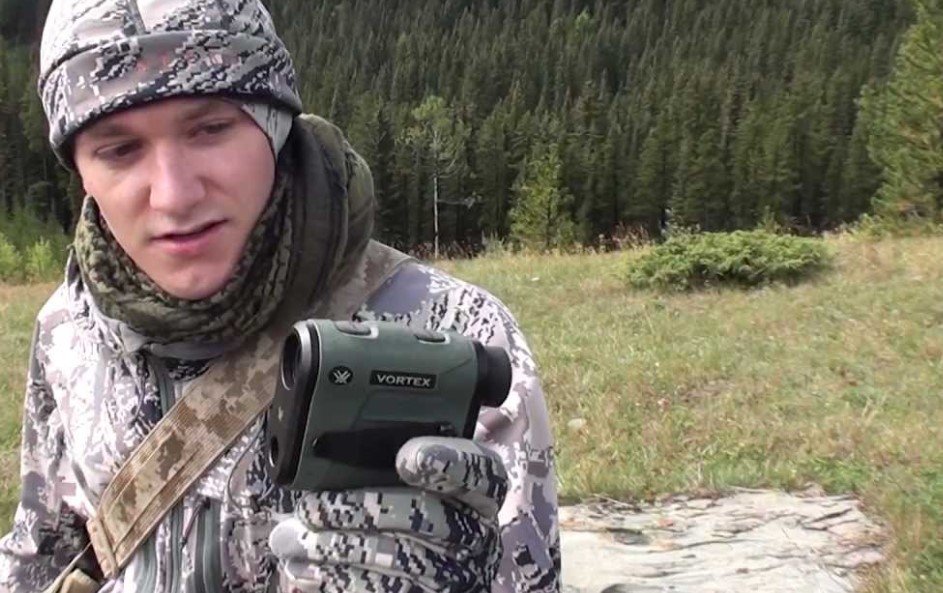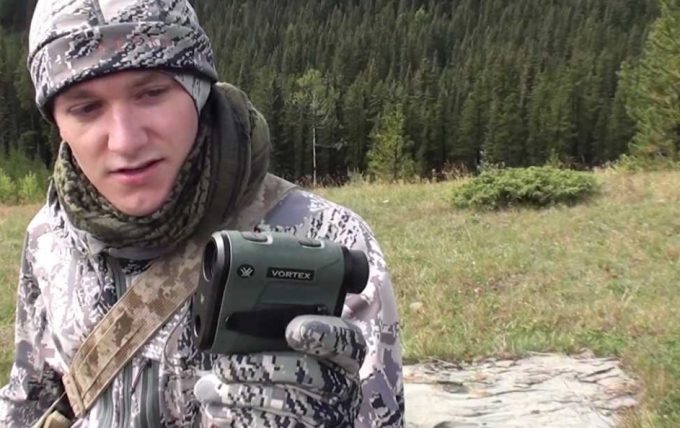 At this point, accuracy is not a talking point for most big-name rangefinder companies.  With the current generation of devices on the market, if you buy from an established company, like Vortex, you know that you will get an accurate reading.
The divider between the best and the rest comes down to the precision of the rangefinder.
The precision lets you know how many increments a rangefinder will work with.  For example, if you have a target that is 123.5 yards away you might get a range of readings.
If the rangefinder is dialed into 0.5 yards you should get the exact distance, if it is set to 1-yard increments it may display either 123 or 124.
While not many rangefinders do it but if it was set to 5-yard increments the rangefinder may report 125 as the distance to the target. How precise you want to go will be a balancing act between your wants and needs versus the budget you have available.
The models with the smallest increments will normally run you more money.  Also, you will need to consider your hunting styles. For an archer getting a more precise distance is more important.
If you are shooting bullets, unless you are at the far end of your range, a half a yard might not be that big of a problem.
Size and Weight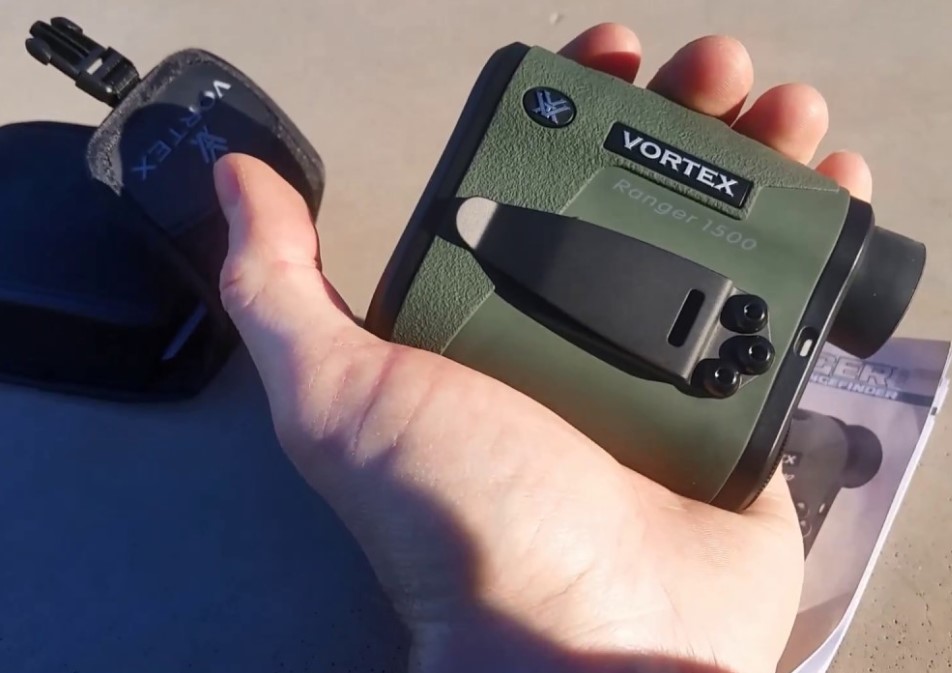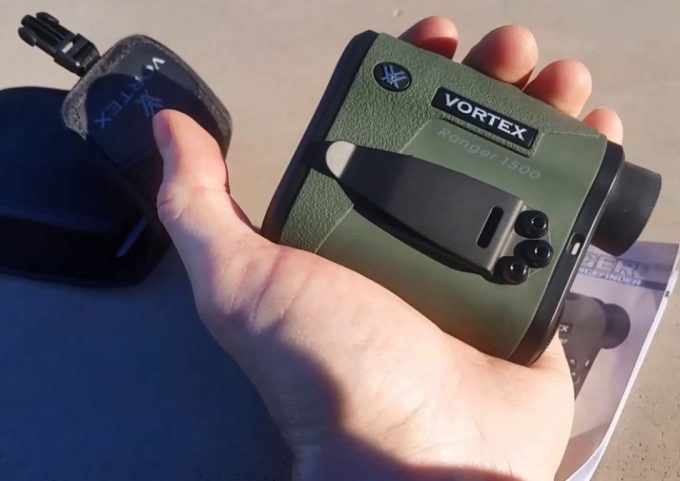 If you are going to carry any gear, size and weight become a concern.  There are levels of how important they are based on your hunting style.
If you are just going out to your tree stand you might not be overly concerned with the weight as long as it doesn't feel like a ton of bricks while climbing up.
On the other hand, if you actively stalk your prey while hunting, or walk the golf course, you may be looking for ways to trim down the weight that you are carrying. But you need to remember that this is a device that you might not want to be shrunk down too far.  Hunting can often lead you outside in conditions that aren't the most pleasant.
As such you will want a device that can be easily found and used while still wearing your gloves, so if it gets too small you'd fumble it.  If it is too large it no longer has the ease of single-hand operation.
Wrap Up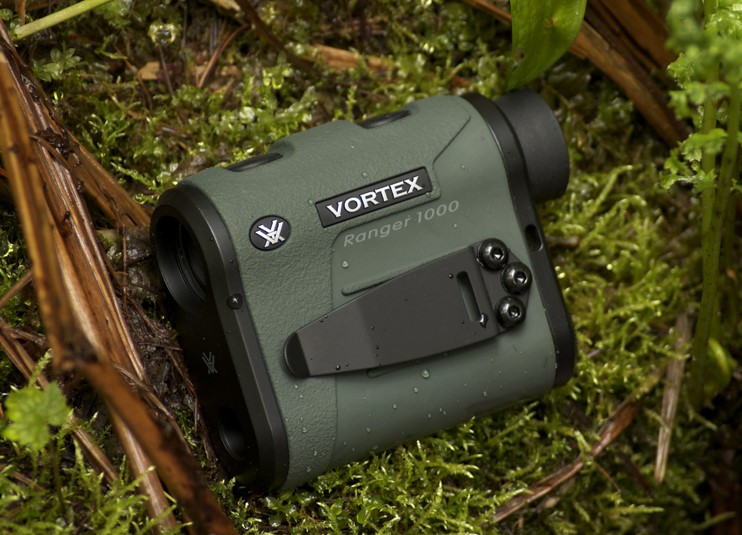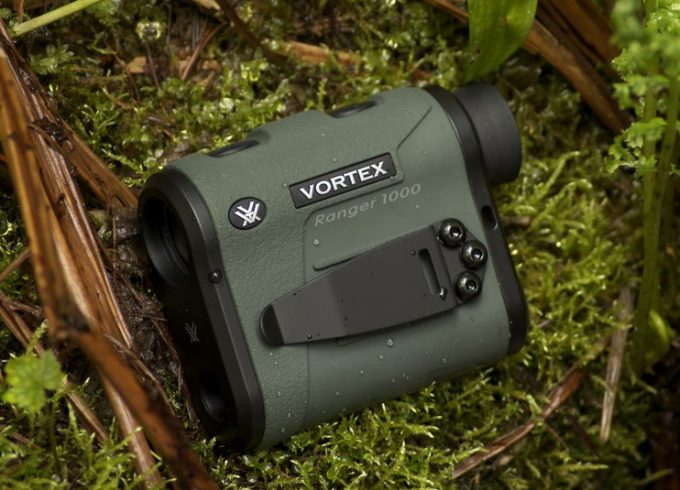 With that, you should have all the information you need to make an informed choice as to which option will work best for you. While all three of these are great choices, the final decision really does come down to you.
Personal differences in hunting style and even just the look of a rangefinder can vary between each user, meaning there is no perfect one size fits all solution.
In addition to putting a spotlight on these choices, we have also given you a few of the top points to consider through the process of making your decision.
It will be rare to find a product that maxes out every one of these important areas, or at least that does it will still come in at an affordable price point. Once again, your preferences and needs will help you rack and stack these points to help you come up with the list of your priorities.
Lastly, we'd love to hear from you. Do you have any Vortex rangefinders that you feel deserve a spot on our list? Do you have some experience with one of the models we have highlighted? If so, please leave a comment in the section below.
Take a look at these models also: