Do you rely solely on your instinct when shooting from long range? And most times, do you find it difficult to hit the target because a slight miscalculation would make your shots go astray? Well, worry no more as we're bringing you the best special device that has been invented – the best Leupold rangefinders!
These rangefinders will measure the accurate distance between the position of the shooter and the position of the object you're aiming at. All golfers, photographers, and amateur surveyors find it useful. Especially, because they are all tired of being frustrated due to the astraye shots. Leupold is a reputable company when it comes to the manufacturing of top quality rangefinders, and in this article, we will be reviewing some of the best products that the company has to offer.
We will also talk about some factors you should put into consideration before buying a rangefinder so that you can make an informed decision when choosing your Leupold ranging device.
Our Top Picks
Things to Consider Before Buying
Before we jump into any particular product reviews, it is always helpful to look at a few important things to take into consideration before buying a rangefinder. We are going to discuss some of them so that you're cognizant of what to look for in your potential rangefinder.
Range
The most important thing you should consider when buying a rangefinder is the range. The range is very important because the primary work of a rangefinder is to measure the distance between you and your target, and the distance you can see with the rangefinder depends on the range of the device.
The maximum range of the device is how far you can see with the device and it also determines the distance it can measure. Therefore, it is very important to check the range capacity before paying for the device.
Magnification
Magnification is also another vital factor to remember when you are purchasing the best rangefinder. You need to be able to see an object that is over 1000 yards away, and you can't see a target that is that far without a good magnification.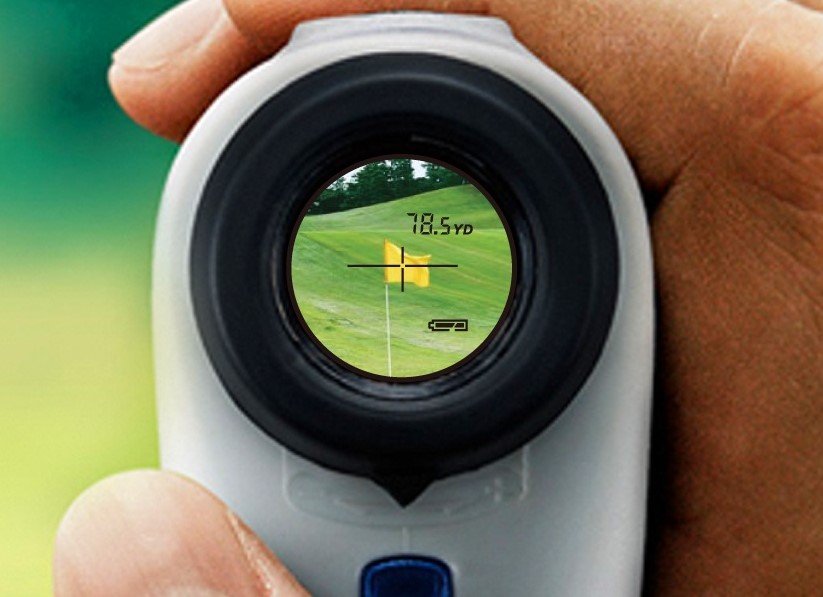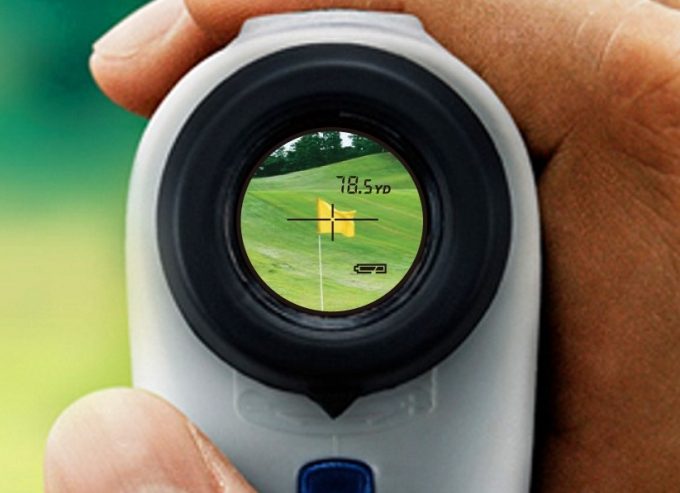 A rangefinder with a magnification of 4x is perfect for bow hunting, but you need more magnification for rifle hunting. A rangefinder has to have a magnification of 7x or more to qualify for a good rifle hunting rangefinder. Try not to overlook it when buying a rangefinder. Ensure you keep it in mind as it will be a huge plus for you.
Size and Weight
Based on the gear you want to use for hunting, it is very imperative to consider the weight and size of the rangefinder you want to purchase. The reason for this is you wouldn't want to be carrying a bulky rangefinder that would tire you out within a few hours of hunting.
In bowhunting, for example, it is common to take several tools along with you. You need to bring arrows, quiver, and some other accessories. Therefore the rangefinder you will buy ought to be lightweight and compact as you wouldn't want to bite more than you can chew and tire yourself out.
Durability
Your hunting device has to be very durable and should be able to withstand the rigors of hunting. Also, the weather could suddenly become unfriendly sometimes and thus, you need to be prepared at all times.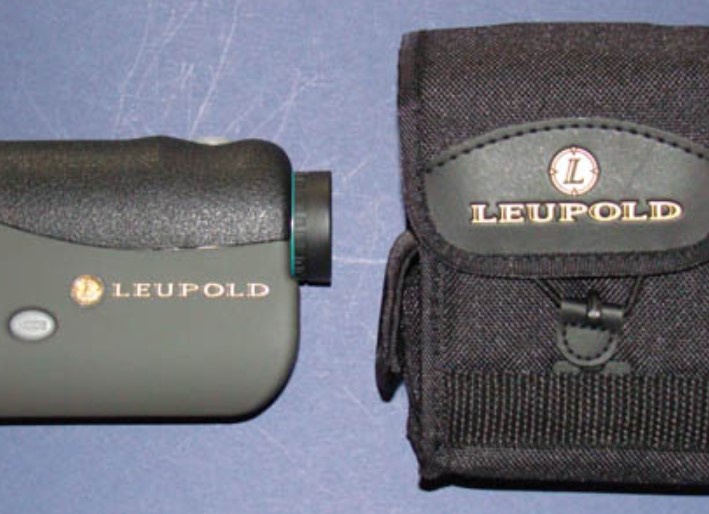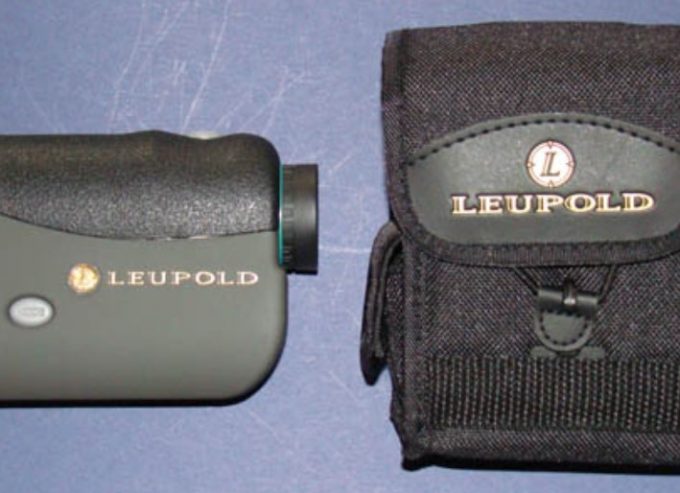 Be sure to go for the ones that utilize the nitrogen purge mechanism and are fog resistant. However, you will also want a device that is water, rain, shock and drop resistant and there are rangefinders that come with all of these features.
Angle Compensation
If you really need this feature, then you should go for a laser rangefinder. It has the feature included and gives you more accurate distance reading accounting for the angle between you and your target so that you can make an even better shoot.
If you truly require this feature, make sure you opt for a laser rangefinder. Laser rangefinders usually come with the angle compensation feature and provide you with more precise reading as the account for the angle between the user and his target so that he can make a better shot.
Reticle
It is likewise referred to as aiming point that you can see through a rangefinder. The visibility of a reticle depends on if it is lit by LED lights or has black lines. Certainly, the lit up reticle can enable you to see well in low light conditions but can be unseen in bright conditions sometimes.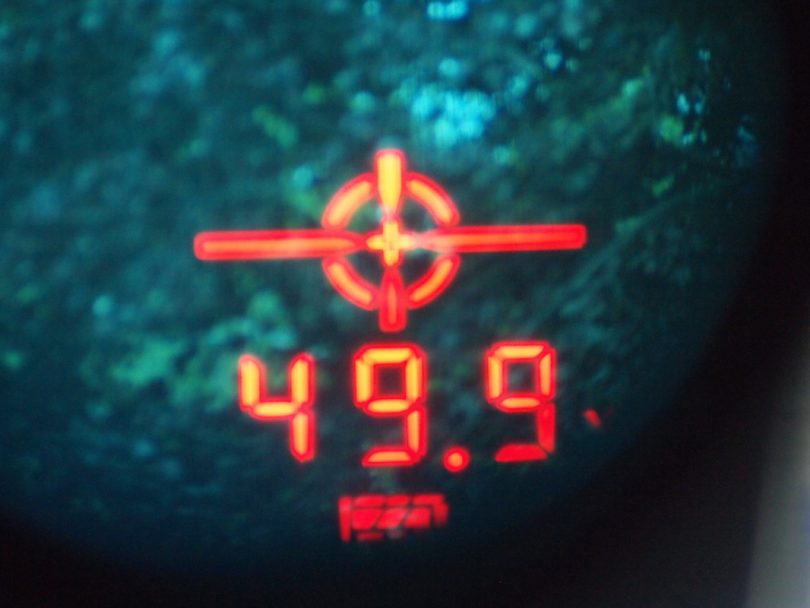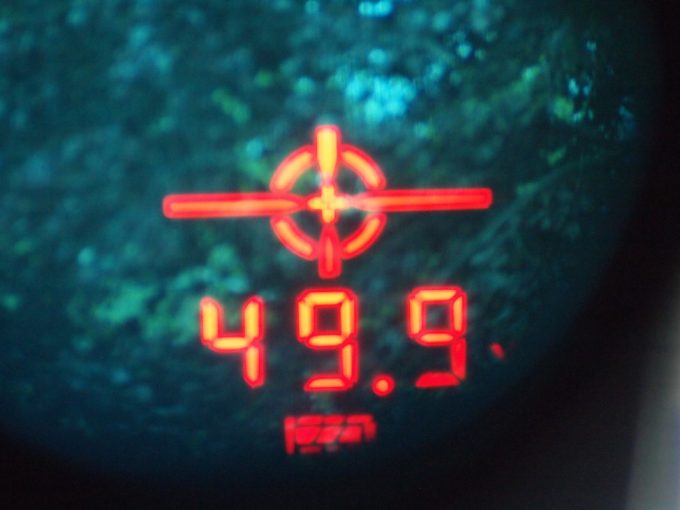 For the black lines, however, the reticle can be seen clearly in daylight, and there is the backlight option so you can actually see everything in every setting. So, go for a rangefinder that has the black lines as well as a backlight.
Price
Different models are offered for different prices based on the range and features. However, the rule of life is you get what you paid for, therefore, basic models are inexpensive while advanced models are expensive. It's as simple as that. You need to look for the best one that fits into your budget based on the aforementioned factors.
Expensive ones are not always the best sometimes.  You can get a good device at a decent cost if you carry out enough research before buying. So the fact of the matter is that regardless of what your budget is you, have to find the ideal device within that budget. There is definitely a great device for every budget, so don't believe otherwise.
Best Products on Today's Market
Now that we have talked about the things to look for before purchasing a rangefinder, we will now look at some of the top products available on the market. Despite the fact that all of the device listed below are great, you will want to find the one that will best serve your needs.
Leupold RX-1200i Laser Rangefinder
Price: Approx. $356
Weight: 6.4 oz
Dimensions: 3.8 x 3 x 1.4 inches
Specific features: Eye-safe class I IR laser, 1200 yds max range, accurate to 0.1 yards, fully multicoated 6 x 22 mm monocular, single and continuous-scan modes
Best use: Bow hunting and rifle hunting
Description: The Leupold RX-1200i Laser Rangefinder is one of the best rangefinders for the money. This advanced rangefinder utilizes digital electronics and ultramodern ballistics algorithms to give you a magnificent performance.
When Leupold made the RX-1200i TBR/W, they surely had the best interest of their customers in mind. The RX-1200i TBR offers extraordinary reliability and precision. The rangefinder is both very easy and practical to use due to the fact that the objective of the manufacturer is to provide extraordinary performance.
The RX-1200i is a great rangefinder that can measure the distance between a user and an animal between 10 and 500 meters, a non-living object between 10 and 600 meters and a reflecting object between 10 and 1000 meters.
It radiates a series of infrared pulses which are reflected by the target and returned to the optical drive. The exceptional design of its systems measures the distance by calculating return time of each pulse from the objective.
Weighing just 6.4 oz and measuring 3.8 x 3 x 1.4 inches, the Leupold RX-1200i TBR/W isn't just lightweight but compact as well.
The construction includes a rubberized layer and an aluminum casing for a comfortable grip and durability. The rangefinder comes with a flexible rifle mode, which incorporates the following options: TRIG, MOA, MIL, HOLD, and BAS.
PROS:
Several reticles
Ergonomic design
LED display
Advanced technology
TBR data
Related: A clean device is a well-functioning device and that is why we recommend you to purchase the Leupold 48807 Lens Pen. It is a two-step lens cleaning device for rangefinders and riflescopes.
Leupold RX-650 Laser Rangefinder
Price: Approx. $150
Weight: 10.4 oz
Dimensions: 1 x 1 x 1 inches
Specific features: Durable construction, designed to be waterproof, 6x, fully multi-coated, textured ring, front cover, rubber grip, continuous mode
Best use: Hunting
Description: Leupold is a giant when it comes to the manufacturing of optics and the Leupold RX-650 Laser Rangefinder is another excellent offering from the company. The RX-650 is a simple and affordable rangefinder, producing a very precise line of sight calculations in meters or yards out to 650 yards.
Because of its rubberized grip, the RX-650 is very easy and comfortable to use and it also has a front cover for durability. It has a quick focusing system with audible clicks and a textured ring.
The device delivers its measurements in meters or yards for easy reading and understanding. Also, the rangefinder is waterproof so it can be comfortably used in wet conditions.
Furthermore, the device comes with a continuous mode feature, and in this mode, it refreshes the line of sight measurement to several targets and when a prism-topped flagstick is detected by the device, the measurement will stop.  The RX-650 comes with a magnification of 6x and all parts are fully multicoated.
Also, it features a superb LCD screen which enables users to see the readings clearly. This device can be used in any kind of weather condition as its rubber armor will give it a comfortable grip even in wet settings.
In addition, the RX-650 is small, yet strong, and due to its multi-coated lenses, it delivers bright images at virtually any distance. The rangefinder also has a wide field of view and excellent display for measurement readings. It is powered by a strong and long lasting CR2 battery.
PROS:
6x magnification for excellent optical performance
Waterproof
LCD display
Offers a continuous line of sight ranging
The intuitive one-hand operation which allows quick operation and activation.
Affordable
CONS:
It doesn't perform well in low light conditions
Related:  You need a powerful battery to keep your rangefinder going when the going gets tough. We recommend you to purchase the Viridian CR2 3v Lithium Battery for its incredible power.
Leupold RX-850i TBR Laser Rangefinder
Price: Approx. $240
Weight: 12 oz
Dimensions: 5.6 x 4.6 x 3.1 inches
Specific features: 6x magnification, 23 mm objective lens, last target mode, 326° field of view at 100 yard, 6.4° viewing angle, scan mode, roof prism optical path, anti-reflection fully multicoated optics
Best use: Hunting and golfing
Descriptions: The Leupold RX-850i TBR Laser Rangefinder is a very compact rangefinder with an excellent LCD display and a magnification of 6x.  For reflective targets, its maximum range is 850 yards and it can display angle compensated distances.
In addition, this brilliant rangefinder comes with a Last Target Priority feature and also Leupold's Trophy Scale tech. Furthermore, this device is powered by a strong CR2 battery, is waterproof and also comes with a limited 2-year warranty.
The LOS mode is extremely simple because it provides the distance to the objective without accounting for the shot angle or any ballistic extras. The Bow mode also is simple as it provides angle compensated distances in meters or yards as far as 125 yards.
When the distance is more than 125 yards, the device provides distance without taking the angle into account and makes the user aware by flashing an icon.
However, the most versatile mode on the RX-850i is the rifle mode. The user can set the device to show angle compensated distances in meters or yards by choosing the BAS mode.
Besides, the user can choose one of the seven ballistic groups that match their hunting cartridge the most and get ranges in form of holdover; the choices here are MIL, CM, INCHES, or MOA. Also, there is a mode referred to as Trig that can measure objects heights, and although this mode is not meant for hunting, it is a great feature to have nevertheless.
PROS:
Red OLED display
Comes with last target priority feature
Very durable
Waterproof
Easy to use
Accurate readings
Related: To prevent your rangefinder from being dropped every now and again, we recommend you to purchase the T-REIGN Small Retractable Gear Tether.
Leupold RX-Fulldraw 2 Laser Rangefinder
Price: Approx. $300
Weight:  6.2 oz
Dimensions: 5.6 x 4.6 x 3.1 inches
Specific features: 6 – 850 yards range, CR2 3v batteries, 6x, 3 reticle modes, True Ballistic Ranging, bow mode
Best use: Bow and rifle hunting
Descriptions: The Leupold RX-FullDraw 2 Laser Rangefinder is an extremely compact, well built, handheld rangefinder with a range of 6 to 850 yards. Powered by a CR2 3v battery, this device will last no less than 7,000 before requiring a replacement battery.
This rangefinder has an ergonomic and waterproof design and has a 6x magnification which helps in piercing surrounding objects such as tree branches to make sure you are ranging your intended target.
The customizable display and the different modes are some of the best things about this rangefinder. The completely adjustable display enables the user to select between Plus Point, Reticle with Plus Point and Reticle without Plus Point.
The Leupold FullDraw 2 rangefinder works in "Bow Mode" always. Bow Mode uses Leupold's TBR tech which makes up for upslope and downslope and produces the genuine horizontal distance to the objective. The TBR innovation makes sure that regardless of the edge, you will shoot for the right (even) distance to the objective always.
The shot angle will likewise be shown on the display. The FullDraw 2 is very quick and it completes its measurements in less than a second.
PROS:
Compact and lightweight
Easy to set up and use
It comes with a variety of displays
Angle compensation using TBR technology
CONS:
The display is hard to read in low light conditions
Related:  You need a good carry case to keep your rangefinder from scratches when not using it. We recommend this T-REIGN ProCase to protect your most trusted gear.
Leupold GX-2i3 Rangefinder
Price: Approx. $330
Weight: 2.1 oz
Dimensions: 6 x 8 x 4 inches
Specific features: 6x magnification, Digitally Enhanced Accuracy (DNA) and CR2 lithium battery, club selector, fog mode, True Golf Range (TGR), Pinhunter laser technology, waterproof
Best use: Golfing
Description: The Leupold GX-2i3 Laser Rangefinder is an incredible golf rangefinder and it comes with many cutting-edge features. Among such great features is the True Golf Range (TGR) which is capable of showing the adjusted range with a few varieties like altitude, angle or temperature.
This technology enables the rangefinder to suggest certain clubs which makes it one of the most intricate rangefinders for professional golf players.
Additionally, the Leupold GX-2i3 provides a precision within 0.5 yards which is really impressive. With spot modes and continuous-scan and 7 selectable reticle patterns, this device can deliver measurement in meters or yards.
However, these cutting-edge features are capable of draining your battery real quick, so you need to have a powerful CR2 battery in case of an unforeseen situation.
Furthermore, the menu of the device is quick-set and will surely be very helpful in difficult situations like fog or rain. This rangefinder will measure distance correctly no matter the weather. Also, the rangefinder comes with a feature called the True Gold Range (TGR), which is a very useful feature for golfers.
This feature adjusts range as per distance, altitude, temperature or angle, then it will recommend certain clubs to the user. It is a very useful feature, especially for professional golf players.
In addition, the GX-2i3 has a very modern and simple design. It comes in a rubberized armored body. It can also be effectively used in the rain without fear of getting it spoilt as it has a waterproof built.
PROS:
Compact, durable, and lightweight
Fast and accurate
Uses Leupold GX Prism Lock Technology and PinHunter 3 Technology
6x magnification
2-year warranty
CONS:
Requires quality batteries
Related: A clean device is a well-functioning device and that is why we recommend you to purchase the DURAGADGET Precision Lens Brush Cleaner. Although it's designed specifically for QUNSE X21 8X32 Binoculars, this cleaner set is great for other rangefinders and riflescopes as well.
Leupold Gx-3i2 Laser Rangefinder
Price: Approx. $400
Weight: 4.8 oz
Dimensions: 6 x 8 x 4 inches
Specific features: DNA Technology, vivid OLED display, aluminum body, USGA 14-3 compliant, line-of-sight distance measurement only
Best use: Golfing
Description: It looks completely lovely, it is lightweight and compact, and the greatest part of all, it provides instant measurement of any shot. Due to these, it is no big surprise that the Leupold GX-3i2 Laser Rangefinder is the leader of the class with incredible and unbelievable features
Additionally, the GX-3i2 is particularly built with advanced DNA technology, made particularly for quicker measurements.
It also comes with a prism lock technology which makes it easier to lock onto flagsticks with prisms and the technology also makes sure that the accurate distance is measured. It is only enabled when measuring at distances more than 30 yards.
Furthermore, the GX-3i2 has an enhanced laser for precision within 6 inches. Distances are shown to a 10th of a yard. This ensures you have both the distance and the precision to become a master in a short time.
This rangefinder comes with a 6x magnification which is the normal magnification for a golf laser rangefinder. Under ideal conditions, it can measure as far as 400 yards to the pin and 800 yards to a tree.
With a very unique and rugged aluminum body, this rangefinder has an incredible design that is particularly suitable for golf players.  It is also powered by a CR2 lithium battery that is exceptionally strong and long-lasting.
Besides, the device has a fog mode for foggy mornings. It can be used to enhance performance in fog or rain to avoid wrong readings. Lastly, the rangefinder is weatherproof which means it can be used in any kind of weather.
PROS:
Very durable, compact, and lightweight.
Very easy to use
Provides precise readings
Waterproof
Red OLED display
Enhanced Accuracy (DNA) Engine
It is legally allowed for tournament play
Related: We recommend the ever-reliable Energizer EL1CRBP Lithium Battery because you need to be able to depend on your rangefinder at all times and that means you need a powerful battery to power it.
Leupold Gx-4Ia2 Laser Rangefinder
Price: Approx. $480
Weight: 2.1 oz
Dimensions: 6 x 8 x 4 inches
Specific features: Digitally Enhanced Accuracy (DNA), Pin hunter 2, prism lock, quick set menu, red OLED display, scan mode, Club Selector option, 2-year warranty
Best use: Golfing
Descriptions: The Leupold GX-4la2 Laser Rangefinder is another exceptional rangefinder from Leupold. This device comes with a lively red OLED display that makes reading background range a lot easier than the black displays on some other products.
Furthermore, it comes with two exceptional features in the form of prism lock and scan mode. The scan mode is very useful and it works by refreshing the readings as you focus on various objects. This enables you to locate your desired target quickly.
Additionally, Prism mode works with the prisms settled on the flag. A particular region on the screen will reveal to you when you concentrate on the prism of the flag. Besides, the device also comes with the Pin Hunter feature which makes sure you hit the flag by showing the target that is closest to it.
PROS:
It provides accurate measurements
Club Selector option
Waterproof and very durable
Very easy to use
Lightweight and compact
It comes with a 2-year warranty
Wrap Up
For many years, Leupold has been sitting comfortably at the pinnacle of the optics manufacturing industry and it is easy to see why they haven't been displaced with all their excellent products listed in this article.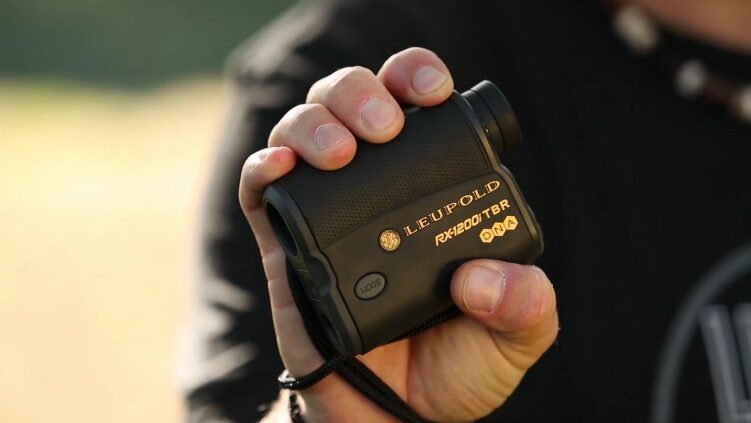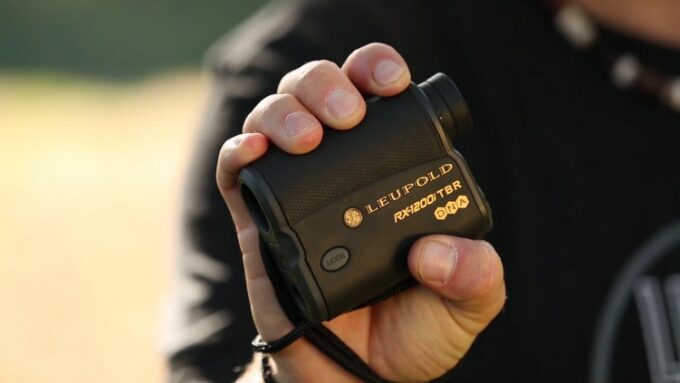 Undeniably, they are relentless as they keep producing quality devices with stunning features, and should they continue in this way, it is really difficult to see anybody usurping them and taking the number one spot from them.
Every rangefinder listed in this article is exceptional, and with varying features, prices, and specifications, we hope you will find the one that is suitable for your needs. So which one do you like best and why? Have you tried one of Leupold's rangefinders before? Tell us all in the comments below.