Hunting is fun. But judging the range from a distance takes some practice. That's why you need a bow hunting rangefinder.
When you misjudge the distance, you'll probably miss as you have more than just the range to calculate. A good rangefinder includes correct measurements of the windage and elevation to give the true distance between the hunter and the prey from another position.
Every hunter desires to retain the integrity regarded high among avid hunters. There's no need to get close to an animal or worse still go tracking after a wounded animal.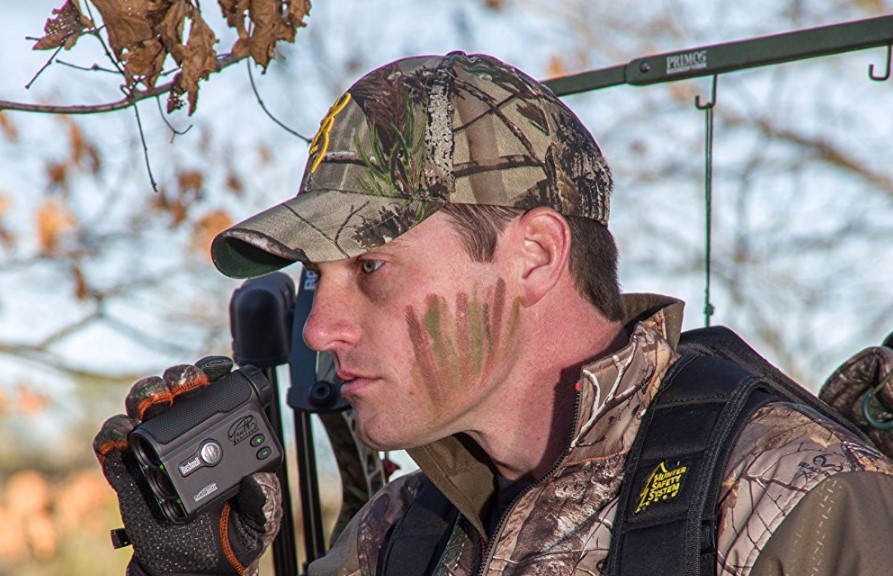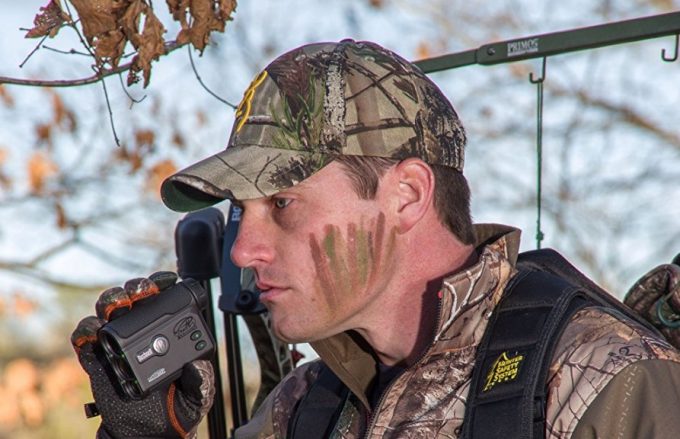 This will help prevent inflicting any unnecessary pain and suffering to the target. Other than not wanting to miss the prey, hunters don't want to make hunting messy.
Why we need a range finder?
Once you push the button, a laser beam is sent out to bounce off the target and then get back to the hunter. An internal clock in the device measures the distance during this process, and that's how the actual distance can be calculated. They are most important in areas where getting close to the target is a dangerous endeavor. You don't have to be familiar with the surroundings to hunt.
The standard feature on archery rangefinders is the Angle Range Compensation ARC property. It goes along with knowing how far to draw back on the bow when hitting a target that is high or below from where you are.
Rangefinder technology has undergone dramatic improvement over the last century making rangefinder devices provided with useful features for a variety of situations. There are now several makes and models to find for. They're now faster than ever. Most of them are more rugged in design and even come with advanced technology. Today, rangefinders have become a standard tool that all good hunters invest in. Should you get in on that trend too? Find out!
Important Factors to Look for
Optics
Optics are probably the most important aspect to consider when it comes to buying the best rangefinders. Purchasing a device with inferior optics is like throwing money away.
Magnification – The magnification of the lens will show how clearly the target can be seen. This is also important when you are trying to use the device at a distance. Affordable models have a magnification range between 4x to 8x which is enough to allow hunters sight in on a target without disturbances.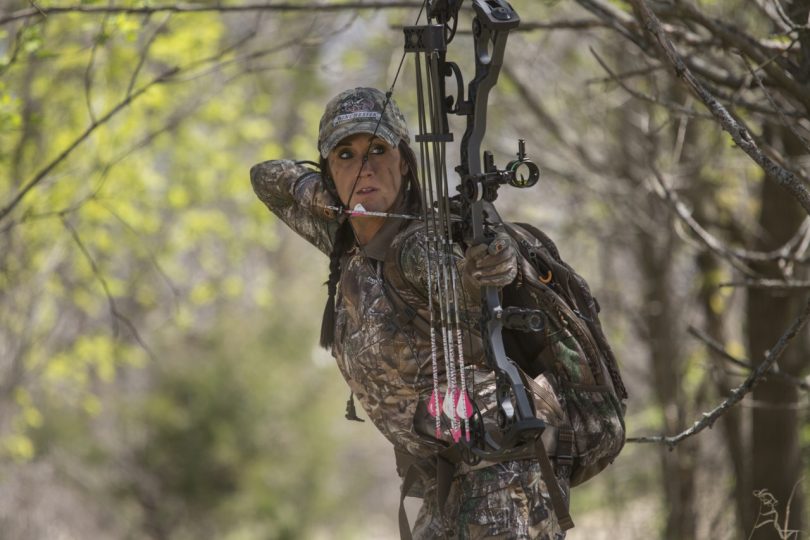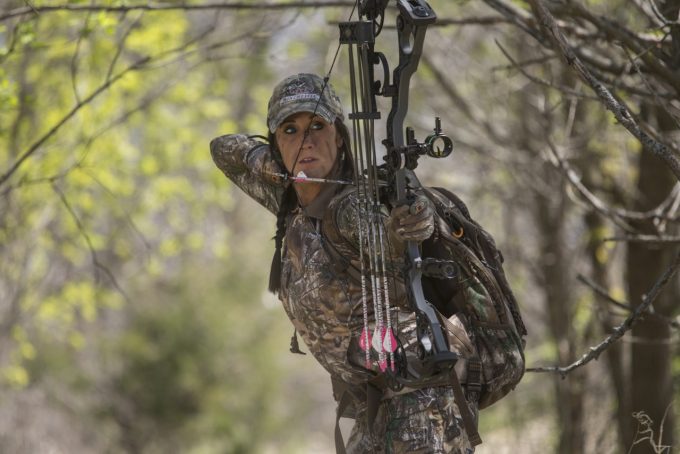 Note that the high magnification increases the chance of seeing a blurry image. You'll see a target perfectly well at 6x, but as you proceed further, you'll need to look for a horizontally designed model.
Range – If you are aiming at making accurate long distance shots then you need to choose one with a range capability of 1,000 yards or more. With this, you can get perfect sight and measurement even if the target is located far behind. The lower range is ideal for rainy weather conditions.
Lens – The lens of the rangefinder should be given attention to get the best one that lasts. There are several types to choose from. The coating can vary, and this will affect how much light is allowed through the lens. In this case, the type, amount, and location of the coating should be considered.
Angle – The compensation of the angle is another important factor to consider. If you're always aiming for a flat and level terrain, this is going to be less important. But great hunters are always dealing with a hill or firing down from a tree stand. Choosing a rangefinder that is capable of calculating distances at different angles is essential for ultimate hunting shots.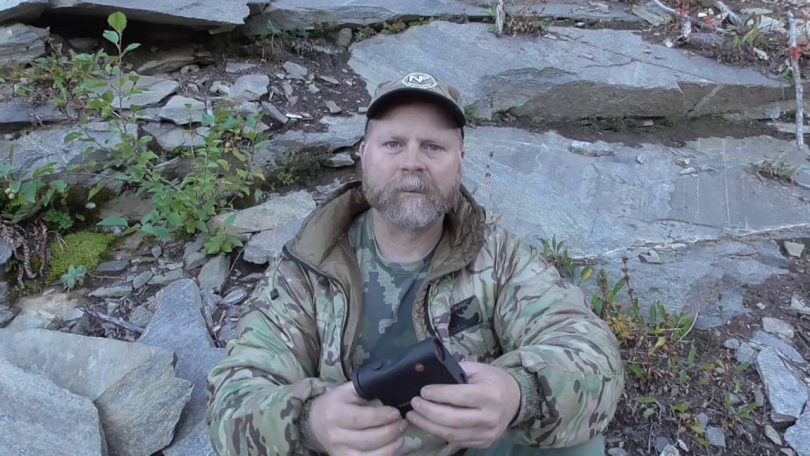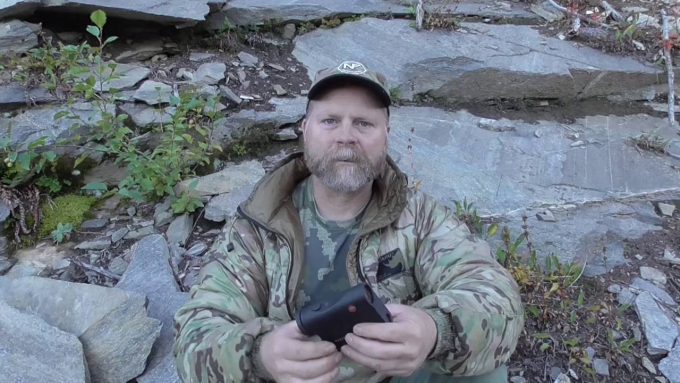 Type
There are different types of rangefinders. Each of them has different features, functions, and advantages.
Laser Rangefinder – The most popular rangefinder that the majority of hunters use for a wide variety of hunting trips. It can be able to track the amount of time it takes for the infrared light to travel to the prey and back. The measured distance is then displayed clearly on a small LCD screen.
Optical Rangefinder – Optical rangefinders employ mirrors to measure the distance. The measured distance is then displayed on a dial. These devices are often not used out in the field because it does take a bit of time to merge the images. However, rangefinders like this are often inexpensive and can improve the chances of hitting farther stationary targets.
Ultrasonic Rangefinder – These devices send out sound waves that will bounce off the target. The signal will then be detected by the handheld device which measures the distance of an object. However, these devices are not always recommended for hunters as they produce slight noise which could affect its accuracy.
Best Products on the Market Today
With that knowledge of what to look for, it is now time to dive into some product specific reviews.  You'll find that we have collected up 8 amazing choices for distancing while out bow hunting.  While any of these would do you well, there is probably one that matches best to your hunting style.
Nikon Arrow ID 3000
Weight: 4.8 ounces
Dimension: 3.6 x 1.5 x 2.9 inches
Specific features: Laser type, compact, lightweight, ergonomic design, long eye relief, ID technology
Best use: Different outdoor applications, professional bow hunting, crossbow hunting trips
The Nikon Arrow ID 3000 is provided with various great features including a single button control. This means you can operate the device using one hand.  It presents a very user-friendly and efficient design.
With 18mm lens system the device can collect lots of light to make it useful in low-lit environments. This handheld device is also packed with 8-second continuous measurement to allow hunters have the capability of scrolling across a landscape and pick out the distances of the target.
The device needs CR2 batteries. Good thing that there is 1 CR2 battery included when you buy the hunting machine. Nikon's advanced ID (Incline/Decline) Technology makes this bow hunting laser rangefinder amazing because it provides the horizontal distance to the target at various shooting angles.
The horizontal styling allows for steady images when using it at its highest magnification.
Incline/Decline is extremely useful for bow hunters who often hunt out at elevated places like tree stands. Rangefinders with ID Technology are a great tool not just for bow hunters but for crossbow hunters as well for they use Spot On Technology to provide the exact range needed to get the correct aiming point.
Nikon 16224 Arrow ID 3000 Bowhunting Laser Rangefinder has an incredible 20.3mm long eye relief. It makes viewing and ranging prey a lot faster and easier especially when you have on glasses. The Arrow ID 3000 is one of the Nikon's best seller reaching outstanding reviews from various dedicated customers.
It displays 1-yard increments with a 6-550-yard ranging capacity. It is ergonomically designed to make life easier with a price that everyone can afford to.
PROS:
Lightweight and compact
Rugged construction for durability
One button operations
Carries Angle Range Compensation to cover for elevation and windage
CONS:
It does not come with the lens cover to protect it from the outdoor elements
Related: For the love of hunting, we recommend that you also invest in the Nikon 8218 Trailblazer Binocular as part of your hunting arsenal. It is a rugged, compact unit that will not add any weight to your gear. It has a high magnification power to complement the one you'll be using with the ID 3000 rangefinder. The lens system displays high-quality prisms to give new meaning to the entire hunting experience.
Bushnell 202442 The Truth
Weight: 5.9 ounces
Dimension: 3.8 x 1.4 x 2.9 inches
Specific features: ClearShot technology, built-to-last durability, rainproof, anti-slip finish, 4x magnification
Best use: Crystal-clear hunting, rainy use
One great product of Bushnell Company is the Bushnell 202442 The Truth. It has a construction from 100% quality materials and has been tested extensively for the final call on product performance.
For those who are keen on a beautiful design, you'll love the Pocket-size ergonomic styling. It explores 4x magnification Bow Mode providing true horizontal distance from 7-199 yards far. The product comes with a comfy carrying case, 3-Volt CR 123 battery, and strong neck strap.
The Truth with ClearShot Technology is created to provide immediate feedback on every hunter's shot clearance with more confidence. It allows one to pre-focus their shot away from branches and other disruptions.
With the laser advancement, it is now easy for hunters to take the guesswork out of archery shots. This technology can make the 850 yards distance with an intensely 'shoot like' 250 yards.
Users can also calibrate the rangefinder in just three simple steps to correspond to the speed of the bow through the sight system, and it even shows the angle of the shots in the process. The product is complemented by an exclusive Angle Range Compensation (ARC) to make it the ultimate rangefinder for bowhunters worldwide.
The arrival of this Truth Laser Rangefinder with ClearShot Technology is something like the deadliest combo for it delivers crystal-clear imagery, speed and pinpoint precision.
PROS:
Low power allows bright and high-contrast images
Simple calibration system aligns the rangefinder to the speed of the bow
Carries an arch angle, range compensation feature to cover different positions
It has a durable construction with a waterproof frame
CONS:
It is not completely waterproof so it cannot be submerged
Related: There's a great trail camera that keeps up with your hunting endeavors. The Bushnell Trophy Cam is an excellent 14MP device with excellent full-color resolution. It can see out to 60ft offering no-glow to mask your position when it's taking photos of the actual shot. It carries two-time slots for monitoring dawn and dusk adventures.
Vikoo New 600m Monocular
Weight: 6.15 ounces
Dimension: 4.3 x 2.9 x 1.8 inches
Specific features: Eyepiece focusing, lightweight, low power consumption, short measuring time, rainproof
Best use: Hunting, archery, outdoor adventure, golf, construction survey
The Vikoo New 600m Monocular is perfectly portable as it is lightweight with a compact size. It is the ideal optical measuring equipment, as it allows hunters to find the clearest target distance. The device has a very low transmission rate making it harmless to human eyes.
This rangefinder uses an eyepiece focusing method with FDA Class 1 vision safety. Once you buy the product, you'll get a carrying pouch, strap, microfiber cleaning cloth and user manual included in the package.
With the use of Laser Technology, hunters get high accuracy while making sure that the measurements are correct without having to get closer. This also helps users free from possible miscalculations.
Its rainproof body protects the gear from moisture damage while giving a pleasingly firm grip for you to enjoy fascinating image quality no matter what the weather is. And because it only weighs 6.5 ounces, you can carry it with ease.
With the consistent scan mode, fast switching unit of meters measurement or yards can be achieved. The meter option can measure the distance of a slow moving object clearly. It showcases compactness, easiness to carry and operate.
The device offers vertical one-handed operations, water-resistance, shockproof design and body Sturdiness that lasts. This kind of rangefinder is an optoelectronic device which combines a laser rangefinder and telescope in one unit.
PROS:
Lightweight and portable
Durable water and shock proofed frame
Vertical streamlined body with textured exterior gives a sure grip
Uses advanced laser technology such that shots are always in range
CONS:
Some complaints about finding the range when using it
Related: Pairing a rangefinder with a spotting scope is always a good plan when shooting or hunting.  This gives you the ability to check the target area and have a good distance to the target. A great option would be the Emarth 20-60x60AE Spotting Scope.
Bushnell Tactical 202421 Elite
Weight: 12 ounces
Dimension: 1.7 x 5.1 x 3.7 inches
Specific features: 7x Magnification, built-in tripod mount, waterproof, second generation ESP, diopter adjustment
Best use: Long-range shooting, rifle hunting
If you are looking for rangefinders with a remarkable advantage for long-range hunters, the Bushnell Tactical 202421 Elite may work best. This is the first laser rangefinder under the Bushnell Elite Tactical family name.
The Elite 1-Mile ARC features the second generation ESP or the Extreme Speed Precision turbo processor which quickly and accurately attains distances from about 5 to 1,760 yards.
With Vivid Display Technology (VDT), the display readout of the device is being enhanced in all lighting conditions. It dramatically improves contrast, light transmission, and clarity of the rangefinder.
The Variable Sight-In (VSI) allows shooters to sight-in distance options in the range of 100, 150, 200 or even 300 yards when the gear is set in RIFLE mode. The device includes Automatic Scan, BullsEye and Brush modes as well as RainGuard HD water-repellent lens treatment to protect the lens.
The Bushnell Tactical 202421 Elite 1-Mile ARC 7x26mm Laser Rangefinder is fully waterproof due to its multi-coated optics. This unit also comes with a rubber armored twist-up eyepiece and built-in tripod mount.
This makes it compatible with a magnetic attachment system. One Lithium-Ion battery is included with the device. With a range of 5 to 1,760 yards, this unit is effective in achieving great accuracy and precision.
PROS:
It has both bowhunting rifle modes of operation
Fully multi-coated lenses are anti-reflective to reduce eye strain
Vivid display technology improves imagery in all lighting conditions
Has an O-ring seal and is nitrogen-purged to keep out moisture and fog respectively
CONS:
Bullet drop rifle mode confines one to using some particular cartridge
Related: Bushnell is not short of accessories as it offers the Bushnell PowerSync Power Charger. It is a charger intended for use with rechargeable batteries. This means you can venture further and longer as you'll always have a portable charger. It charges from the wall and has two USB ports so you can charge two units at a go.
Nikon 8397 Aculon
Weight: 4.4 ounces
Dimension: 3.6 x 1.5 x 2.9 inches
Specific features: Ultra-compact frame, single ACULON button, multilayer coatings, water resistant, multi-layer coatings
Best use: Bowhunters, golfers
Nikon is the world leader in optics, and one other Nikon's great masterpiece is the Nikon 8397 Aculon. This new ACULON Rangefinder provides world-class performance with an incredibly compact body and is on the cutting edge of laser rangefinder technology.
With it, you will find the speed, precision and the optical quality of the ACULON. It has 6x magnification and 20mm objective lens.
The magnification is optimal to afford a full field of view to see close targets as well as being able to track moving targets. It is engineered with multilayer coated optics and is featured with long eye relief that measures 16.7mm for higher light transmittance.
The Nikon 8397 ACULON AL11 has ultimate portability with an ultra-compact size of 3.6 x 2.9 x 1.5 inches only. This new rangefinder is small enough to challenge most smartphones.
With its palm-sized dimensions, everyone can wear the gear around the neck comfortably or just fit in the pocket. It uses a CR2 Lithium battery which helps keep the weight under 5-ounces.
Other than that, the Nikon 8397 ACULON AL11 Rangefinder is user-friendly, intuitive and requires just a simple button push to start the distance reading instantly. It also has a display that is uncluttered and free from any obstructions.
This device is also programmed with Distant Target Priority Mode in which the range of the furthest target is displayed. This style is paramount especially is grass or other materials partially hide the object. It gets your priorities right on a single range attempt.
PROS:
Offers full field of view due to the long eye relief
Can be of use for close to long range hunting
Small design to fit any pocket or hang around the neck without fatigue
Carries a Black LCD screen for better clarity in displaying the measurements
CONS:
It does not have angle compensation property
Related: You'll love keeping your rangefinder close by with the help of the Nikon Recon Gear Rangefinder Retractable Tether. It extends to 2inches and fits snugly when mounted on a belt. It has a construction from stainless steel meaning it can take on some weight if you wish to hang on some other equipment.
Leupold 120464 RX-650 Micro
Weight: 10.4 ounces
Dimensions: 4.2 x 4.1 x 3 inches
Specific features: Waterproof, multi-coated lenses, 6x monocular magnification, rubberized grip, 20mm objective lens
Best use: ranging a variety of targets, golf courses
If you're looking for a great rangefinder that won't break the bank, the Leupold 120464 RX-650 Micro might be the best choice. This ultra-lightweight, easy-to-use device is ideal for ranging different targets for up to 650 yards.
It has multi-coated lenses for higher light transmission while getting brighter images even at a distance. This small laser rangefinder is mighty in a way that it has a full field of view. It benefits from a high definition LCD for a better view on the readings. With 6x magnification, users can see precisely how far the target is.
When it comes to the handling comfort of the user, the Leupold 120464 RX-650 Micro Laser Rangefinder has a rubberized grip and front cover for extreme comfort and durability. It offers fully waterproof advancement for convenient shooting whatever the weather conditions.
The product was made using the highest quality materials to ensure it will last. It has been tested for durability and designed to be good for a wide variety of use. You'll like it even more as it has a well-made carrying pouch for further protection.
Most users are using Leupold for all their hunting needs. This is not just because of the simplicity and affordability of the device but also because of the quality it possesses. It delivers an incredibly accurate line of sight, features high contrast, fully multi-coated optics.
Its rubber armor is ideal for a firm grip no matter what the weather is. The device is ultimately compact so one can carry the device wherever the hunting may take. Leupold has built quality products with absolute customer satisfaction for years, and this is one of them.
PROS:
Can extend range out from 650-750yards
Comes with the associated accessories like the lanyard
Optics are well constructed for optimal lighting and better imagery
It has an auto-shut off to conserve the battery life
CONS:
It does not have ballistic compensation
Related: When you want to strategize on hunting proceedings, the Leupold RCX Trail Camera will come in handy. It has a 54degree lens for a wide field of view to capture image over a wide area. With it, you can learn more about your hunting grounds for future escapades. It allows USB connectivity to a smartphone such you can transfer files and watch the happenings of the ground when you are still on the ground. It can also record videos.
Crenova LR600 Waterproof Golf Rangefinder
Weight: 5.36 ounces
Dimensions: 4.17 x 2.87 x 1.37 inches
Specific features: Built-in PinSeeker, 6x monocular magnification, adjustable focus, multi-layer coating
Best use: Great for golfers, accurate distance measurement, racecar tracking, pitching speed
The Crenova LR600 Waterproof Golf Rangefinder is a waterproof golf device with PinSeeker technology built-in that will help golfers easily identify the flagstick. This is very useful particularly when the flagstick is being hidden by something far behind.
With its high-quality 6x monocular magnification, users can find the target quickly and easily. It provides clear images to help golfers plan and make the swing correctly. This kind of rangefinder can identify distances from 4 to 656 yards.
The device has 20 Second Continuous Measurement features that allow users to locate measurements of multiple objects even those very tiny items. With it, users can know the distance of trees, hazards, and mounds with ease.
The product includes a quality bag, neck strap, microfiber cloth, battery, and warranty. You also get a 30-day Full Money Back warranty along with the package. For golfers and sports people, this device would be the best choice. It has high-quality optics that would make you stand undefeated among other brands.
Since it has In-View LCD screens to show you precise results in either meters or yards, you'll find it easy to use.  It is also completely waterproof, so games are not meant to end when the weather takes a turn for the worst.
The Crenova LR600 Waterproof Golf Rangefinder is considered to be a great rangefinder because aside from having 20-second Continuous Measurement feature, users can also use First Target Priority to get a distance reading of the closest object.
You can also use the Distant Target Priority to identify the range of the furthest target among a group of objects.
PROS:
It applies to a broad array of activities
Focus adjustable in the course of acquiring aim
Highly accurate optics to +/-0.5 yard
Complete waterproof property increases its longevity
CONS:
It is highly sensitive to motion so one may find it hard in target priority
Related: When using this unit for hunting, you'll want to take along the Crenova Trail and Game Hunting Camera. It is well suited for the big game like deer. The resolution is on point at 1080P to provide HD imaging. It has a time-lapse mode and a wide 65ft coverage angle. It can also work as a scouting or surveillance camera.
TecTecTec ProWild Hunting Rangefinder
Weight: 6.52 ounces
Dimensions: 4.09 x 2.83 x 1.61 inches
Specific features: Super accurate measurement, 6x magnification, ultra fast, clear optics, water/dust resistant
Best use: Perfect for hunting
For those who love hunting, you'll want to have a premium rangefinder. The TecTecTec ProWild Hunting Rangefinder provides super accurate range measurement of up to 500 meters or 540 yards for you to have that perfect trip.
The device provides ultra-clear and industry leading optical performance combined with a reliable, fingertip operation.
It is lightweight and designed to be compact for ultimate hunting adventures. This premium product has many key features that include ergonomic design with water and dust resistant body.
The device is designed to have a continuous mode and speed measurement technology. Users can find it easy to read through the lens display because of its clear optics. Once you Purchase the product, you also get a pouch, battery, microfiber cleaning cloth and carrying strap.
The device also includes 1-year manufacturer warranty with 100% money-back guarantee. If you are tired of cheap rangefinders with short ranges of measurement, the TecTecTec ProWild Hunting Rangefinder can help you out of it. It has superior speed, scan and hunt technology which provides fast measurement with perfect accuracy.
The device is not just useful for measuring but also for surveying without having to carry extra weight.
PROS:
Simplified tech anyone can use it
Exceptional lens system can replace binoculars
Has a see through lens system with a continuous measurement mode
Camo finish makes it possible to camouflage with the environment
CONS:
Isolated complaint concerning the accuracy
Related: Venturing into random grounds present new terrain. That's why you need the TecTecTec Slope VPRODLXS Rangefinder. You can get accurate measurements from whichever position you like as it explores advanced PinSlope Technology to measure precisely overlapping objects in the presence or absence of slopes. It has excellent ergonomics for easy handling, and it comes with great accessories.
Final Thoughts
Rangefinders take from a class of innovative technology which offers a wide variety of quality performance in different fields. These handheld gadgets are provided with great benefits for hunting, as well as for archery and golf. These devices come in handy for hunters to accurately hit the target, out to further distances.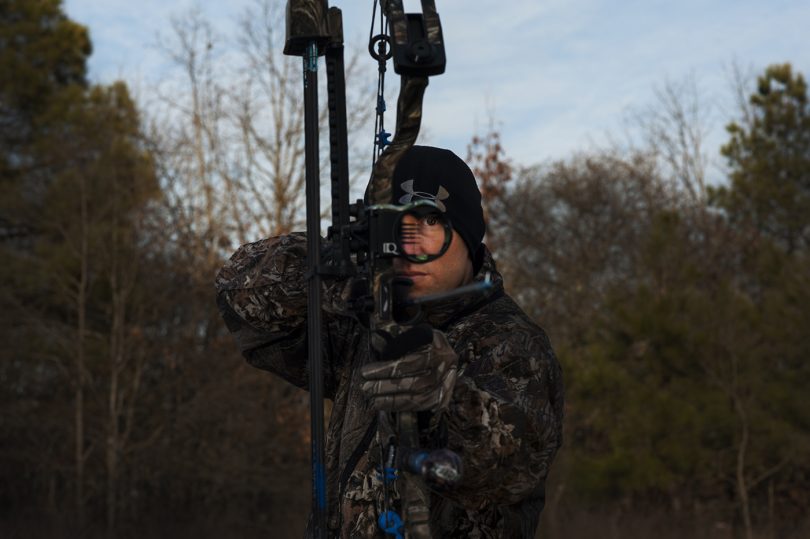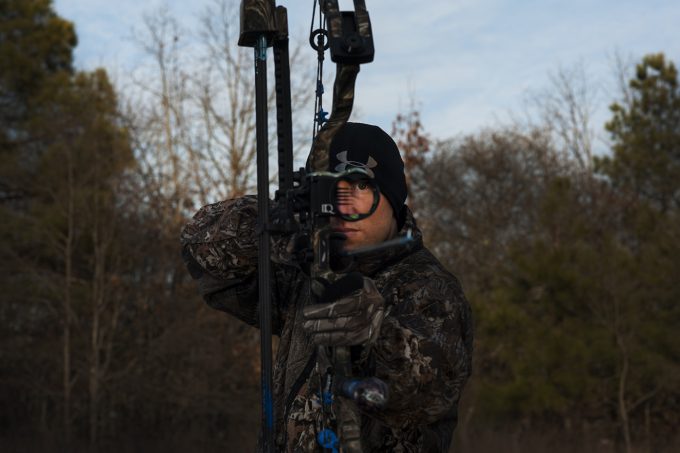 This buying guide explores the vital specifications of these incredible revolutionary pieces to help you out from difficult purchase choices.
In detailing the essential characteristics of rangefinders, there might a single best one standing up among them. The functional mechanics remain identical, but minor changes were made to make these machines employable for a variety of uses.
Most models are designed for bowhunters. They are easy to use and pack with the rest of your gears. Most of them come with comfortable neck straps, a protective carrying case, and other additional accessories.
Lastly, do you have any experience with our choices?  If so, please let us know about them in the comments section below.